Healthy Travel Tips
Your Survival Guide to Staying Healthy in the Sky
Fun Summer plans might be full of traveling, but that's no excuse for forgetting your healthy goals along the way. Healthier airport travel is within your reach, so make things easier with these simple and effective tips.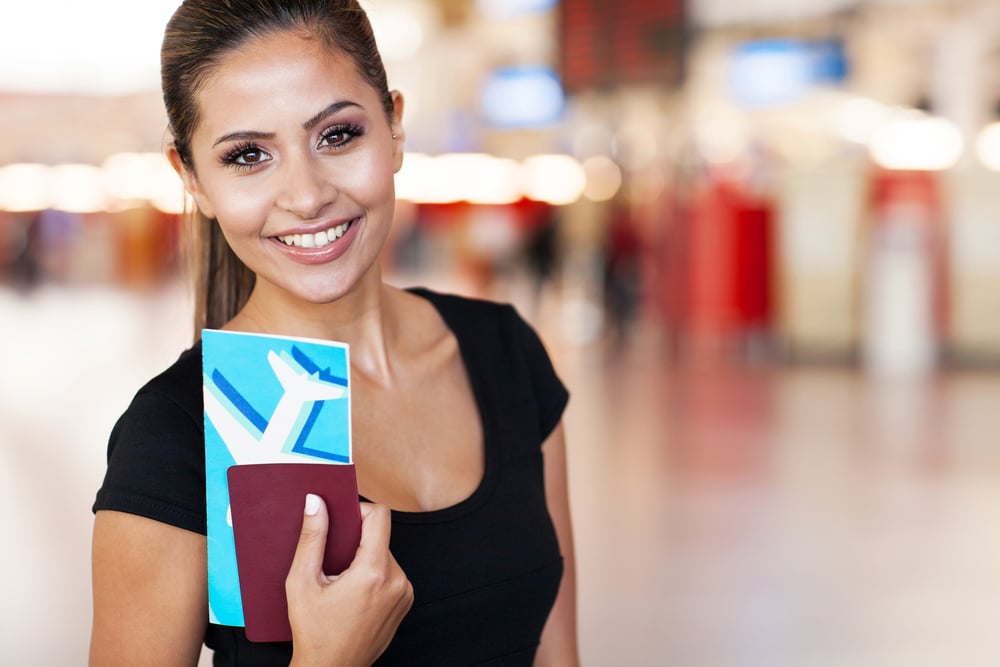 Prep your purse: So much emphasis goes into packing for the destination, but there's no worse feeling than being stuck on a long flight without a list of your health essentials. You're already making a packing list for your luggage, so make one for your carry-on case, too. Save it on your computer or email it to yourself so you always have it handy.
Sayonara, jet lag: If you always feel like a zombie after a big flight, then take tired matters into your own hands. Staying away from alcohol before you fly and while on the plane will help you get better-quality sleep, but another way to make sure you sleep is to go for a little melatonin. Naturopath practitioner Dr. Holly Lucille also explained that "the only time she ever uses melatonin is if someone is flying over time zones. . . . Small doses, even a milligram, can really help establish normal sleep patterns earlier." Things like exercise, avoiding caffeine, and drinking water can also help prevent jet lag.
Hydrate, hydrate, hydrate: There's no magical elixir on the plane that does more wonders for your body than water. And those tiny, fun-sized bottles the airlines offer will not make the cut. Instead of spending $15 dollars on a big plastic bottle sold at the airport, bring your own refillable water bottle from home. Just be sure it's empty! Otherwise, you're going to be chugging a ton of water before you go through security. And even before you jet off, make sure to hydrate properly before getting on the plane.
Snack attack: Airplane food is a mix of salty or sweet snacks, while airport terminals are filled with fast food — all which can be fierce temptations. Arrive to the airport on a full stomach, and have healthy snacks packed and ready to go. Not only are you putting your body in the best position to stay healthy, but also, you'll be saving a nice chunk of change.