How to Buy the Right Sports Bra For Big Busts
If You've Got Big Boobs, Here Are Some Tips For Buying the Perfect Sports Bra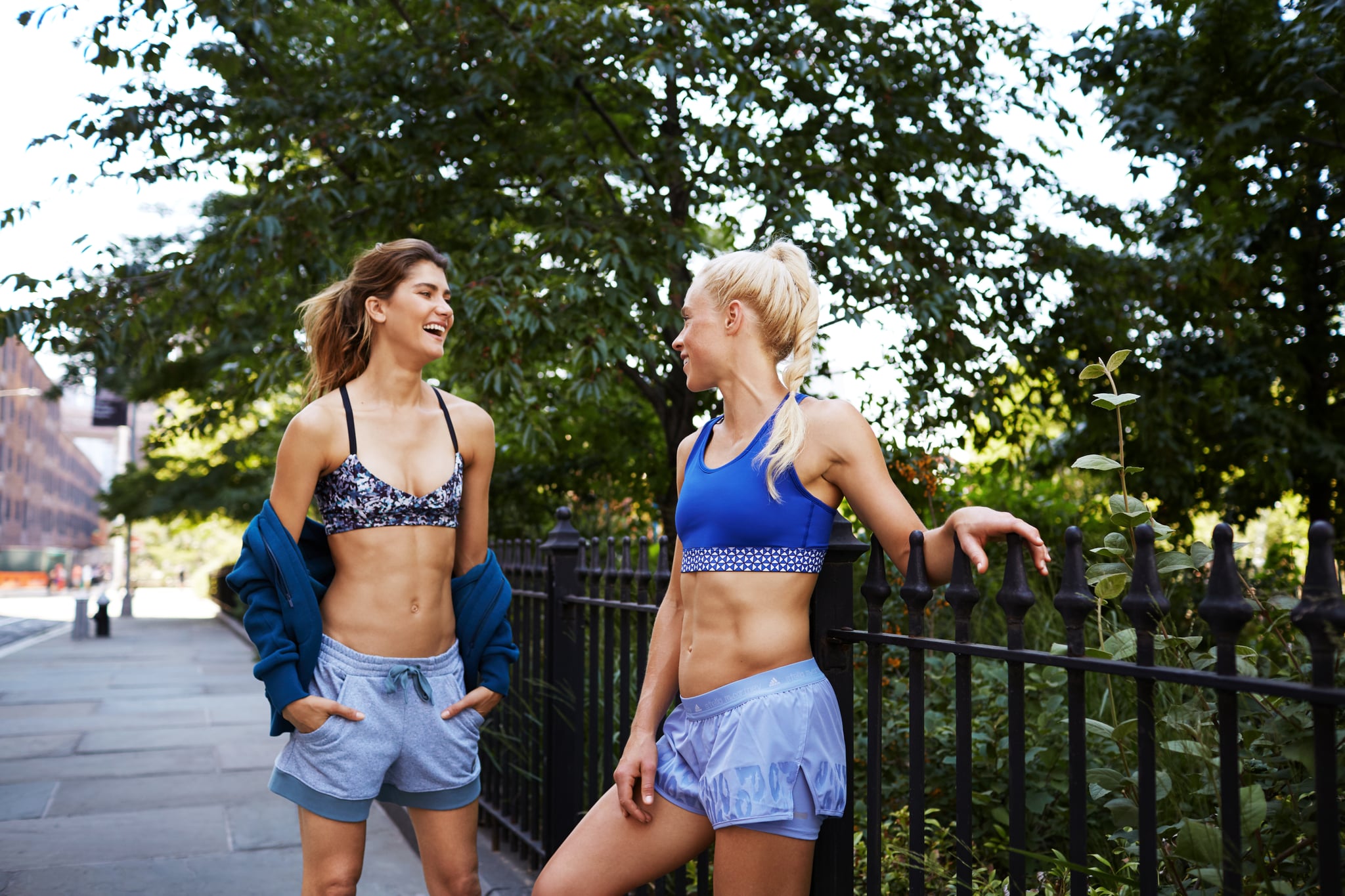 Activewear is an investment, and your spending shouldn't be limited to the most visible items you workout in like cool trainers and snazzy leggings, because your undergarments matter just as much. This is even more important for bustier women.
The size of your chest should never stand in the way of your active lifestyle and fitness pursuits, so if you're struggling with ill-fitting sports bras, or having to double-bra your way through every workout, the following tips will make your next sports bra shopping trip a complete success.
Get Measured
Workout gear is made from technical, durable fabrics, so instead of reaching for your regular underwear size, get measured so that you're wearing the right size. Due to the fact that brands tend to size their bras differently, you can't rely on your size in one style to be the perfect fit in similar offerings from different brands. To take the tediousness out of getting measured for each and every sportswear brand out there, head to a department store that stocks a variety of different brands, get measured, and ask for recommendations.
Prepare to Pay More
Unfortunately, due to the nature of manufacturing, bras for bustier women tend to cost more. If you're used to paying more for your regular underwear, don't expects your sports bras to be any different. While it may feel like a con, paying more for the right fit is important to supporting your back, minimizing the strain on your neck and shoulders, holding your bust secure, and preserving your delicate breast tissue.
Function Over Fashion
Sacrificing style for fit and comfort can be hard, because let's face it, we all want to look good, even if it's just while jogging in the park. But, if you're on the bustier side, then function should be foremost in your mind when shopping for a sports bra. While you have options with fabric and color ways, be mindful of important features like comfortable and adjustable shoulder straps, supportive cups, and durable fastenings.
Wear It In
If you aren't used to wearing a cupped sports bra, it can take some getting used to. High-impact support bras are required to hold you secure without squishing you down while you're being active, and to do that they usually have a snug-fitting band and high cups. If your bra feels a little constricting to begin with, try breaking it in by wearing it around the house for a few hours before you work out in it.
Handwash It
If you pend enough money on your activewear, you'll appreciate it enough to want to wash every item correctly. While there are arguments for both hand and machine washing, we suggest the former. The agitation and high temperatures of machine washing can contribute to the breakdown of the elastic fibers in your sports bra, while hand-washing allows you more control of the temperature, force, and amount of detergent you use to wash your delicates.
Image Source: POPSUGAR Photography / Kathryna Hancock