Source: Popsugar Photography / Ashley Batz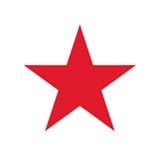 Been searching for the perfect tights that make sense for your workout? We partnered with Macy's to highlight three sport-specific options.
Have you ever signed up for a sweat-inducing bootcamp class and made it a quarter of the way in before realizing that you were woefully unprepared, clothing-wise? A series of high kicks can make wearing shorts uncomfortable; likewise, thick cotton leggings can make you unbearably sweaty.
To solve this frequent dilemma, we found the three most flattering – and functional – tights for your common workout needs. Here they are: