Low-Carb Paleo Steak Wraps
A Low-Carb, Protein-Packed Meal We Can't Stop Making
Looking for a grain-free and colorful steak dinner that won't break the bank? Our friends at PaleoHacks have the solution: tortilla-free steak wraps, packed with fresh veggies!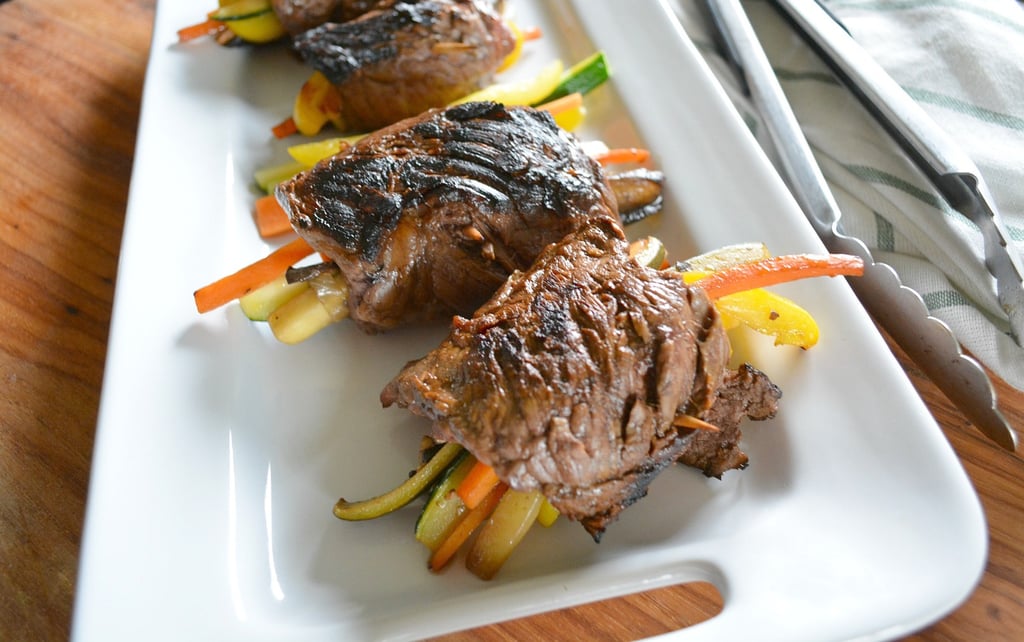 Weeknight cooking can be a real pain. Most of us want a quick and nutritious dish without a ton of hassle. We also want to stretch our hard earned money as far as we can throughout the week. So, what do you do if you are craving a delicious steak dinner? Skirt steak is the perfect go-to for a versatile and relatively inexpensive cut of beef that is great for rolling and filling with vegetables.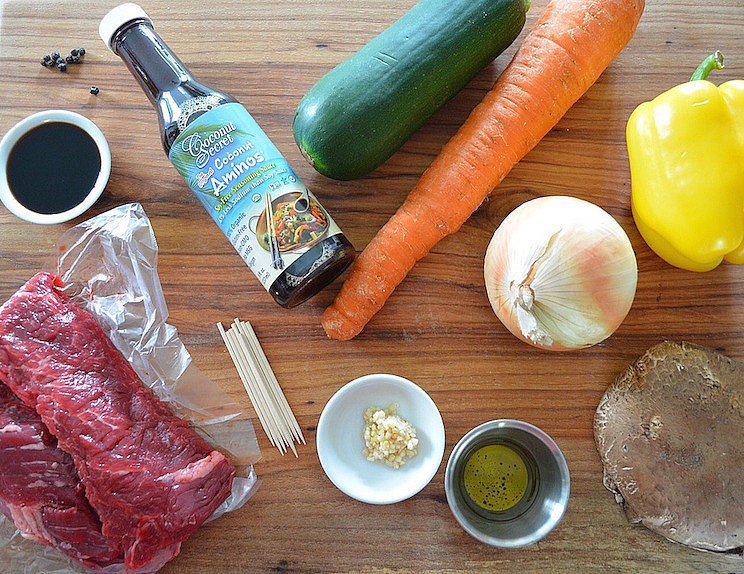 You can get creative and change up the recipe each time you make it by simply switching the vegetables inside (try grilled pumpkin or caramelized roasted parsnips). We are using five different veggies in this recipe for Paleo Steak Wraps.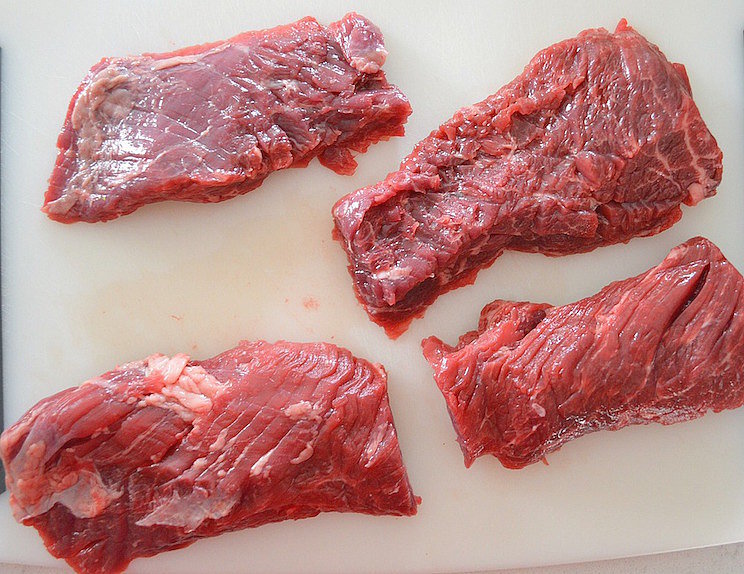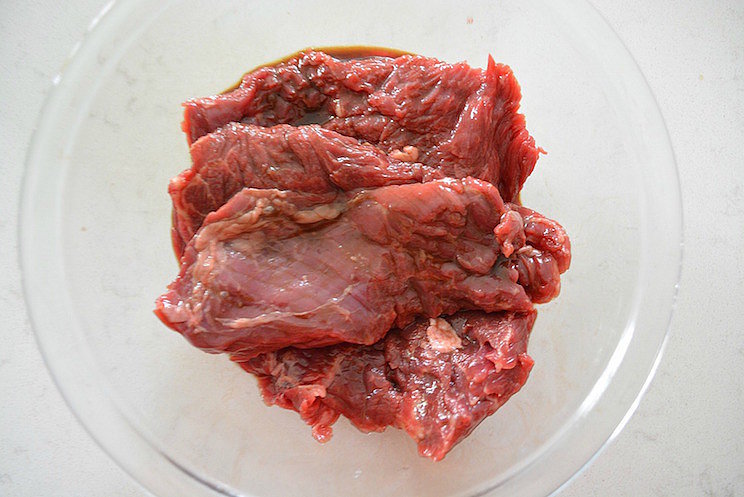 Tender strips of sauteed vegetables will be rolled into each skirt steak for a convenient entree any day of the week. These steak wraps would also make an awesome dish to serve when entertaining. They look beautiful once grilled up with a rainbow of vegetable colors inside.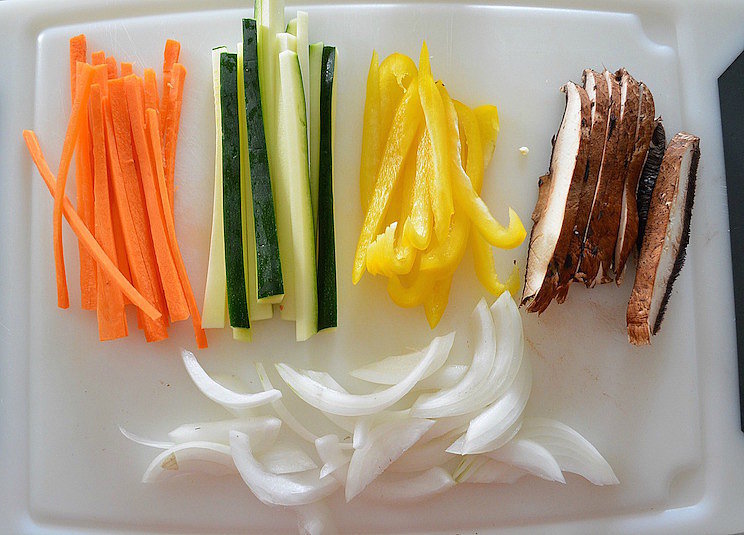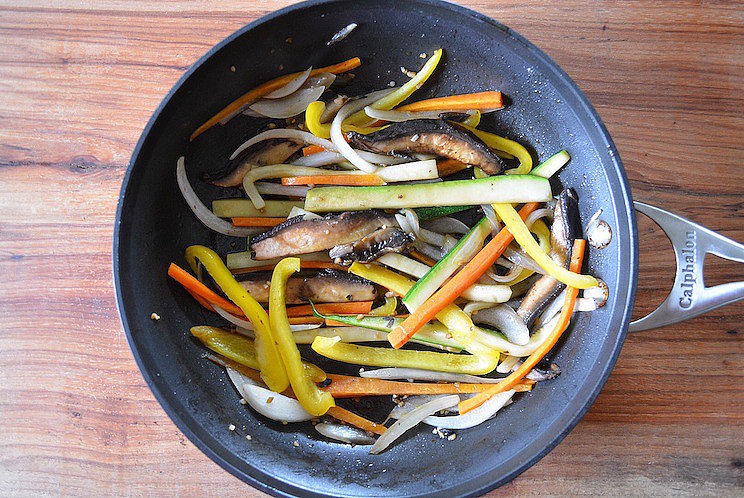 The marinade is a simple yet robust combination of just two ingredients. Instead of using salt or soy sauce in our marinade we will be using coconut aminos and balsamic vinegar. You can find coconut aminos at just about any grocery store or food specialty store. Coconut aminos are made from coconut tree sap and can be used the same way you would use soy sauce, but with much less sodium.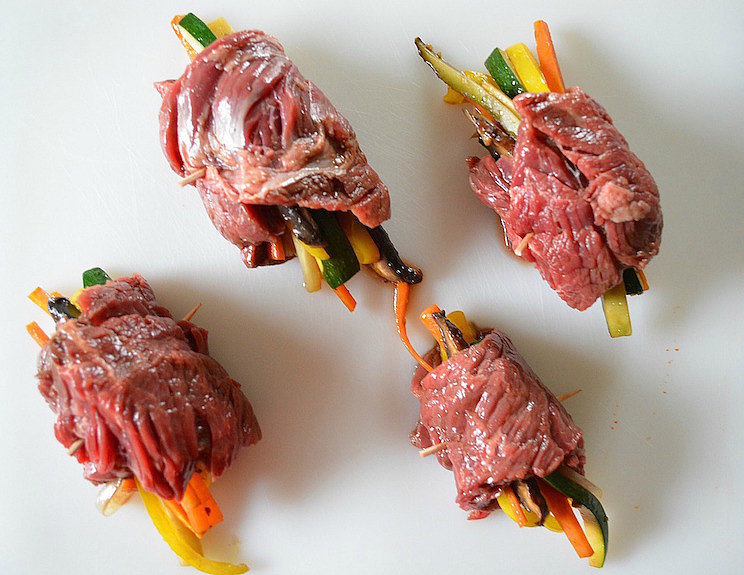 The best part about this recipe is that it is super quick to cook. Each wrap only takes 6 minutes to sear up!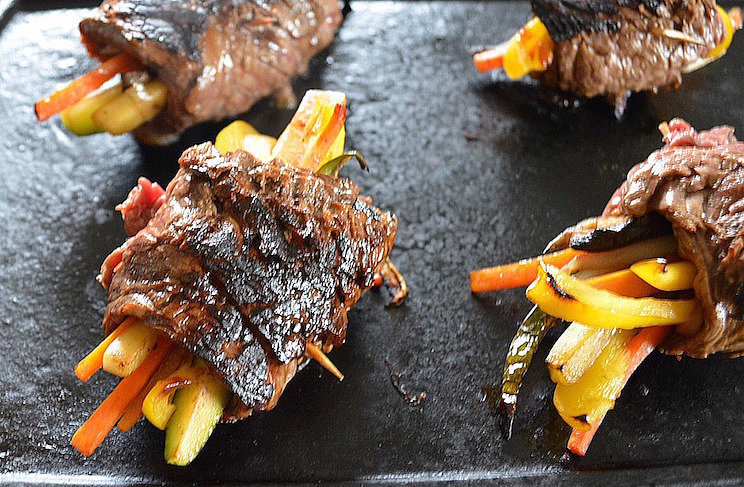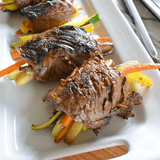 Ingredients
1 pound grass-fed skirt steak
1/2 a medium onion
1 carrot
1 portobello mushroom cap
1 bell pepper
1 zucchini
1 teaspoon garlic
3 tablespoons coconut aminos
3 tablespoons balsamic vinegar
2 tablespoons olive oil
Black pepper to taste
4 toothpicks
Directions
Begin by slicing skirt steaks in half so that each steak is 5 inches long.
Using a meat mallet, pound each skirt steak until they are at least 3 inches wide.
Combine 2 tablespoons balsamic vinegar and 2 tbsp coconut aminos is a mixing bowl. Place steaks in mixture and toss with hands to coat each steak. Cover and marinate for 30 minutes to 2 hours in refrigerator.
In the meantime, slice vegetables into thin strips. We will use approximately 1/3 cup of each vegetable.
Heat a skillet over medium heat with 2 tablespoons olive oil. Add veggies, 1 tablespoon coconut aminos, 1 tablespoon balsamic vinegar and garlic. Sauté for 7 minutes, until slightly tender.
Once skirt steaks have marinaded, evenly distribute veggie mixture in the center of each skirt steak using tongs.
Fold each side towards the center and secure with a toothpick.
Heat grill or pan over high heat. Allow surface to become very hot. Season steak with cracked black pepper. Place skirt steaks on pan or grilling surface and cook 3 minutes. Use tongs to carefully turn to other side and cook 3 additional minutes.
Serve hot.
Information
Category

Main Dishes, Beef

Cuisine

North American

Yield

4 servings