Man on Plane Gets Banana For Gluten-Free Breakfast
WTF, You Won't Believe the Gluten-Free "Meal" This Guy Was Served on a Plane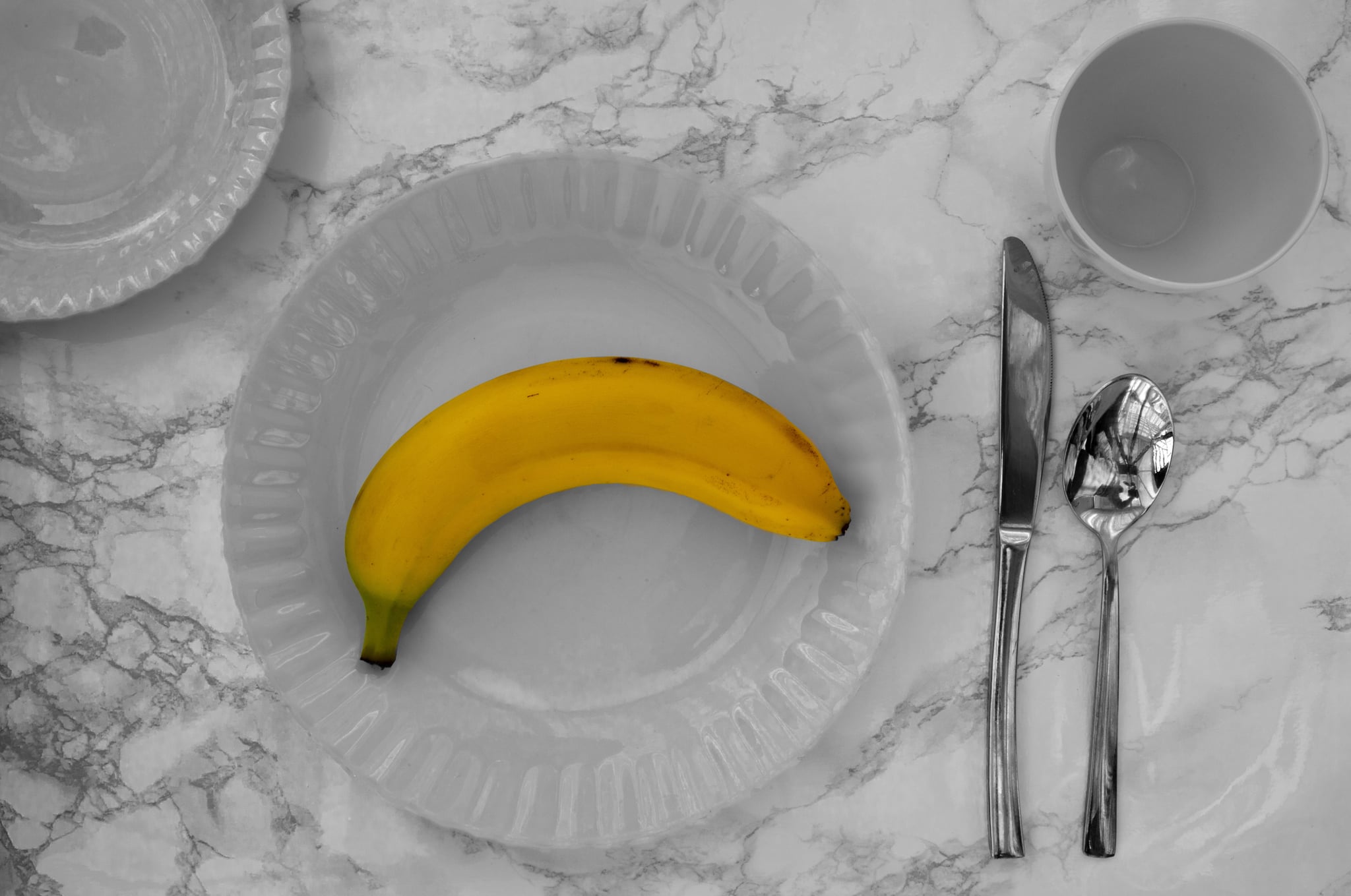 When Martin Pavelka requested a gluten-free breakfast on his nine-hour flight from Tokyo to Sydney, he was served the saddest excuse for a meal we've ever seen: a single, lousy banana. The Londoner, who suffers from the digestive condition celiac disease, was given a fitting meal the night before, but when morning came, his breakfast didn't nearly stack up to what his fellow passengers were eating.
While the other travelers dug into eggs, sausage, mushrooms, bread, and yogurt, the All Nippon Airways flight attendants simply handed Martin a banana plastered with a "GF" (for gluten-free) sticker. What's more is that his "meal" came with a set of plastic cutlery, according to The Telegraph. Because everyone eats their bananas with a fork and knife these days, right?
As you can expect, Martin was pretty darn upset about his subpar breakfast. "This was a nine-hour flight. Although definitely gluten-free, the banana did not keep me full for very long," he told the Evening Standard. "In my opinion, I don't think they really get the concept of allergies and alternative meals," he added.
After the passenger filed a complaint about the incident, an airline spokesman responded with a promise to review the company's policy on addressing passengers' needs. "ANA takes great pride in providing an exemplary customer experience for all passengers, and for this one passenger we did not meet his expectations. We have apologised to him personally and as a result of his experience we are reviewing our policy on gluten-free options and how they are served," he said, according to the Evening Standard.