Michelle Rodriguez Diet and Exercise
Michelle Rodriguez Says the Master Cleanse "Sucked"
You can tell by her rocking bod that this tough and talented actress (and Cara Delevigne's main squeeze) is no slouch! Whether or not she's prepping for a role, Fast & Furious star Michelle Rodriguez maintains a healthy, eco-friendly lifestyle to keep her body in tip-top shape.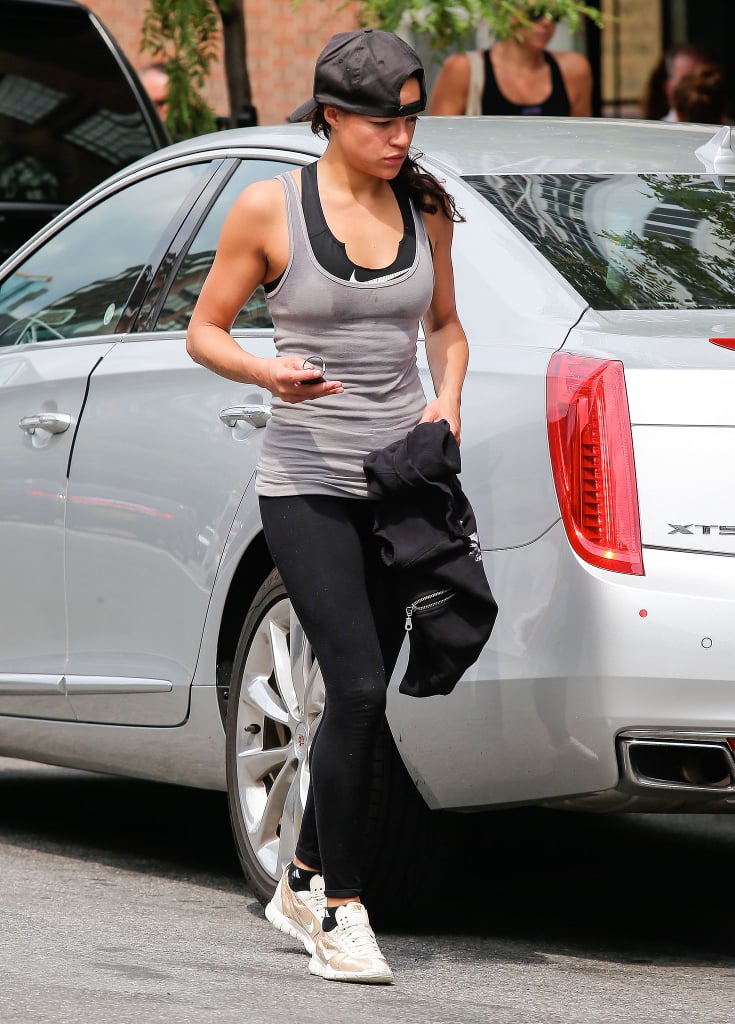 She keeps her diet clean: Michelle understands the importance a diet full of natural whole foods can have on the body. She's a proud (and eco-friendly!) meat eater who regularly eats free-range chicken and fish for their high-protein content, and Michelle tends to "gravitate towards broccoli, spinach . . . [and] beets" as her go-to vegetables.
She stays active when traveling: Whether she's hanging with Cara in NYC or on a European vacation, Michelle stays active. But instead of being a slave to a boring routine, the actress chooses to take advantage of what's around her. When she was in Spain, we learned that Michelle hopped on a paddleboard for a fun and active ocean ride.
She doesn't go for crazy cleanses: Michelle wasn't afraid to say that she "tried the Master Cleanse and it sucked." While she did say that it helped "clean her out," she had a hard time sticking to a rigid, restrictive cleanse that didn't allow her to be social with friends — and we don't blame her! Instead of putting your body in an uncomfortable, unsatisfying spot, opt for detoxifying recipes full of essential nutrients your body needs.