Nadia Comaneci Interview at 2016 Summer Olympics (Video)
Nadia Comaneci Remembers the Perfect 10 That Changed Olympic Gymnastics Forever
Nadia Comaneci was just 14 years old when she stepped onto the floor at the 1976 Olympic games in Montreal. The tiny dynamo, her brown hair tied back in ribbons, wowed the audience as she sailed through a complex uneven-bars routine — one that would earn her the very first perfect 10 in Olympic gymnastics history. The moment was so unexpected that the scoreboard wasn't even equipped to display a number so high. (Instead, it flashed a 1.00.) Comaneci, who ended up taking home three individual gold medals that Summer, is back at this year's competition in Rio to cheer on the next generation of gymnasts and took some time to reflect on her history-making moment with POPSUGAR.
POPSUGAR: When you were training for the 1976 Olympics, did you and your coach even entertain the goal of landing a perfect 10? Or did it feel outside the realm of possibility?
Nadia Comaneci: My goal was not to reach a perfect 10, my goal was to do my best routine ever and get close. I never expected it — especially at the Olympics where there are judges from all different countries.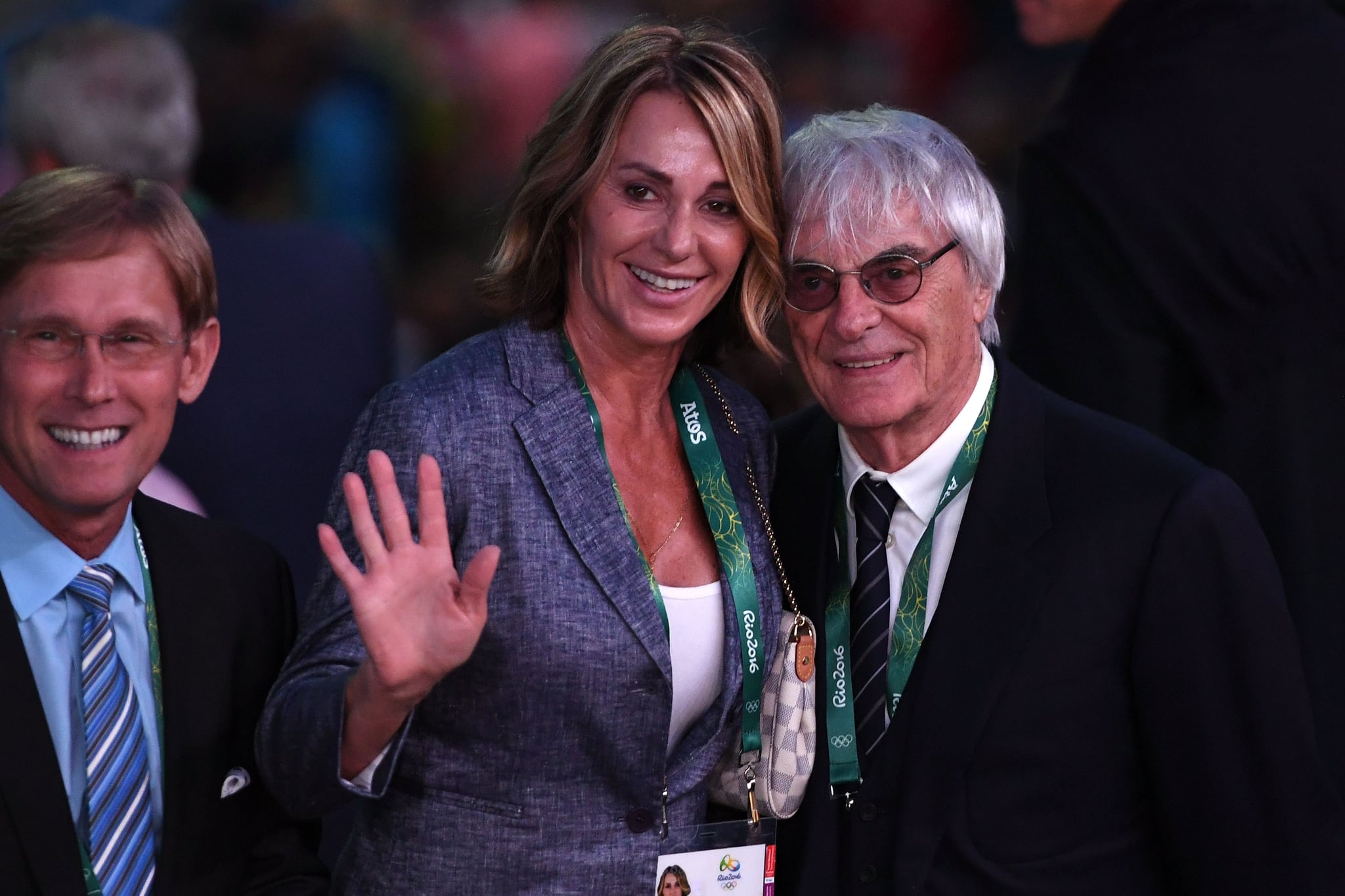 Comaneci at the Rio Olympics opening ceremony
PS: The scoreboard wasn't even equipped to display a 10 back then! Was there a moment of confusion before you realized what you'd achieved? Once you did realize it, what went through your head?
NC: I usually don't look at the scoreboard after I finish a routine. I only turned my head to look because I heard so much sound throughout the arena. In the first second I thought it was a mistake and then one of my teammates said that it's probably a 10. I didn't have time to really think about it, I just thought, "Oh great," and then the music started and I had to rush off and march to the balance beam for my next routine.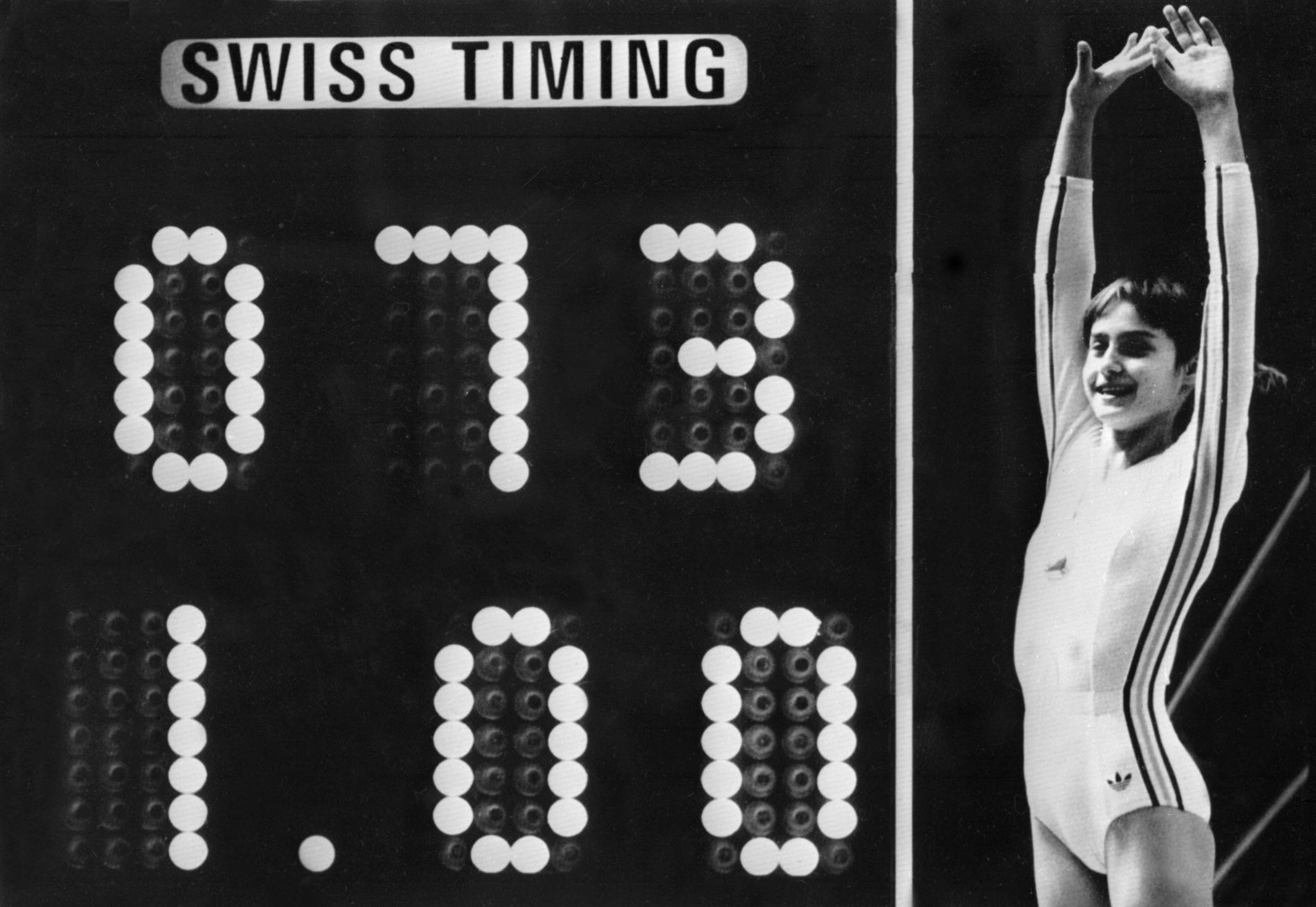 Comaneci at the 1976 Olympics
PS: What makes competing at the Olympics unlike anything else?
NC: Even though you probably do routines that you have done many, many times before, being in the Olympic arena just makes it much bigger.
PS: You were only 14 at the time. Did you have a sense of how that moment would change your life? How did it end up changing your life?
NC: No, I didn't think about how it was going to change my life, but it certainly did. For a start, I'm here today at the opening of P&G's renowned Family Home on behalf of Tide PODs celebrating both my 40th anniversary of the perfect 10 and the "Evolution of Power" in gymnastics.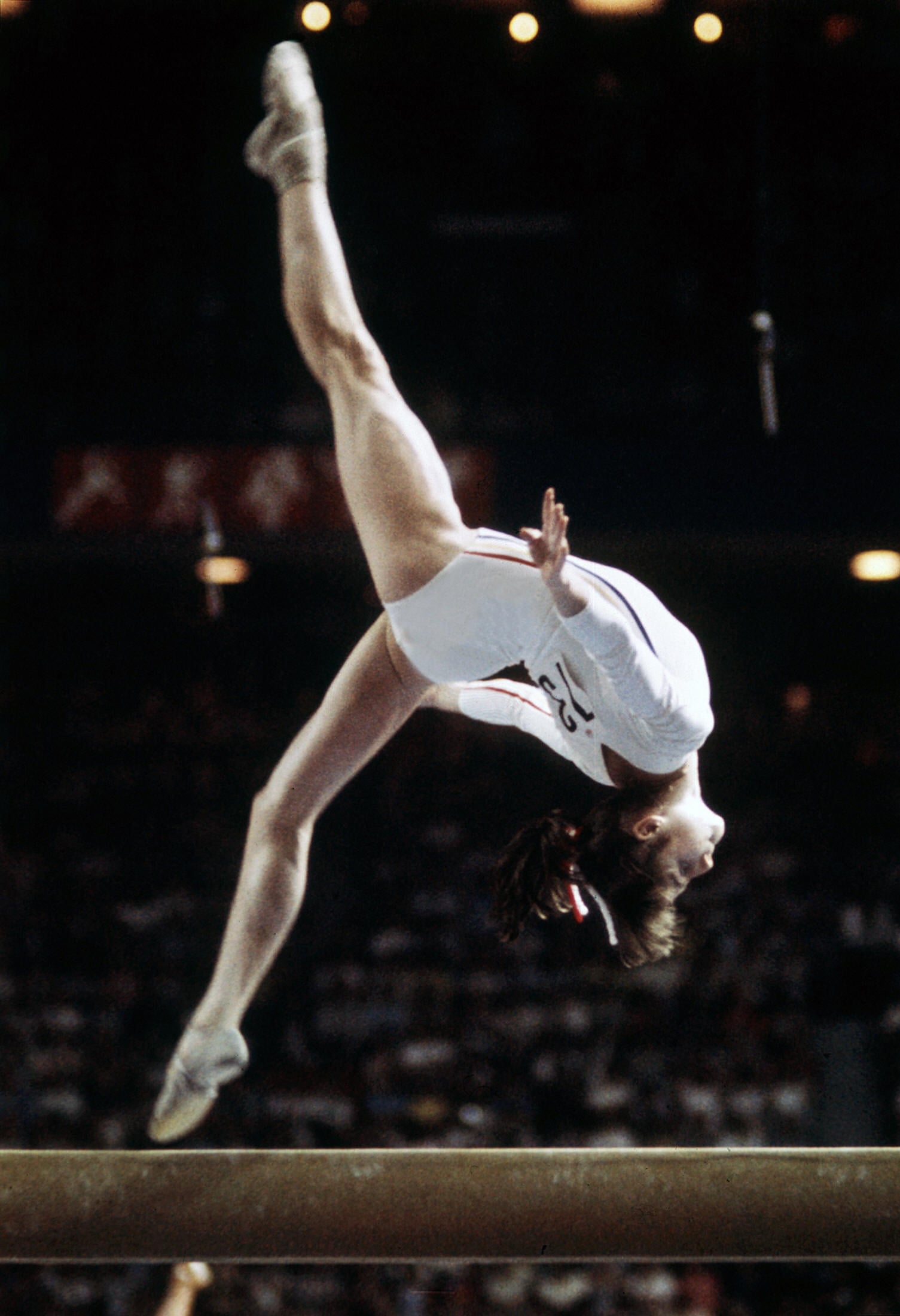 PS: What impresses you most about the current US women's gymnastics team?
NC: What impresses me the most is that their difficulties are so high, they have such explosive power in their moves, and that they are such good friends and support each other even though they are competing with each other.