POPSUGAR Fitness on Pinterest, Facebook, and Instagram
Stay Social (and Strong!) With POPSUGAR Fitness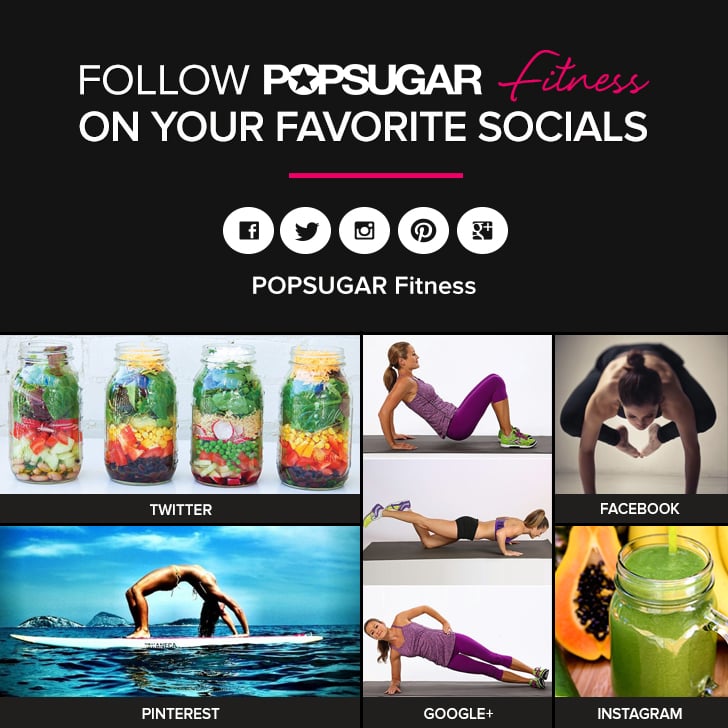 You already come to POPSUGAR Fitness for workouts, weight-loss advice, and the latest trends in healthy living, but why stop there? Follow us on Facebook, Instagram, Twitter, Pinterest, and Google+ to keep up to date on everything that's going on in the world of fit and healthy living. Here's how to find us:

"Like" us on Facebook. Our page is filled with workouts, weight-loss tips, and healthy recipes you've got to taste to believe! See for yourself and share your favorites with your friends.
Follow us on Twitter. Come here to get real-time updates with what we're working on. And don't forget to tweet at us — we'd love to answer your questions!



Scroll through our Instagram. Between our favorite gear and the new classes we're trying out, you'll definitely find some workout inspiration. And all our snaps of the healthy food we're noshing on will help you get excited in the kitchen!



Get inspired on Pinterest. We're always pinning the workouts we can't get enough of, the recipes we've been cooking up in the kitchen, and a ton of surprising, transformative tips.



Add us on Google+. Add us to your circles to stay informed — and share the wealth with your friends!