Source: POPSUGAR Photography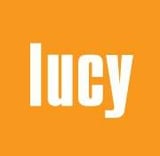 Not all workout enthusiasts are the same. We partnered with Lucy Activewear to put together a customized fitness plan for an editor who typically avoids "off days."
I've been a gym rat since I was a kid. The sound of sneakers scuffing up a glossy basketball court, the smell of a heavily chlorinated pool drifting around the halls of a tired neighborhood gym, and the feeling of a good butt kicking from a coach are moments I remember fondly. I seek them out as much as possible now. As I've gotten older, however, my body hasn't been able to keep up. A shoulder impingement from 20 years of swinging at a volleyball and an angry knee that, despite a successful meniscus surgery, still swells up on me when I run and jump are just some of the ailments I battle with when working out.

As a result, my fitness routine has become confined. Because I am so focused on avoiding injury, I only train the muscle groups that are already strong. I've ignored activities like yoga because my body only seems go front and back, resembling gestures that are more robotic than human.

But I recently had an opportunity to meet with Kit Rich, an LA-based celebrity trainer, who encourages all of her clients to put in 30 minutes or three miles every day. She created a personalized routine for me, and it was a challenge. I'm used to doing the same high-intensity bootcamp-style workouts, and she asked me to integrate low-intensity moves that would improve my flexibility. Nonetheless, I was sold on working with her.
Up ahead, find out how we mapped out the workout, get a glimpse at some of the moves, and hear how I felt after doing it for just one week.