Reason to Stop Drinking Soda Poster
A Reminder That Diet Soda Isn't Good For Your Diet
When it comes to empty calories, drinks like sugary juices, sodas, and alcohol are some of the worst offenders. They can add hundreds of calories to your day without even filling you up. The result? You're drinking what you burned at the gym — and aren't seeing the scale budge because of it. We created this printable poster as a reminder to kick the soda habit.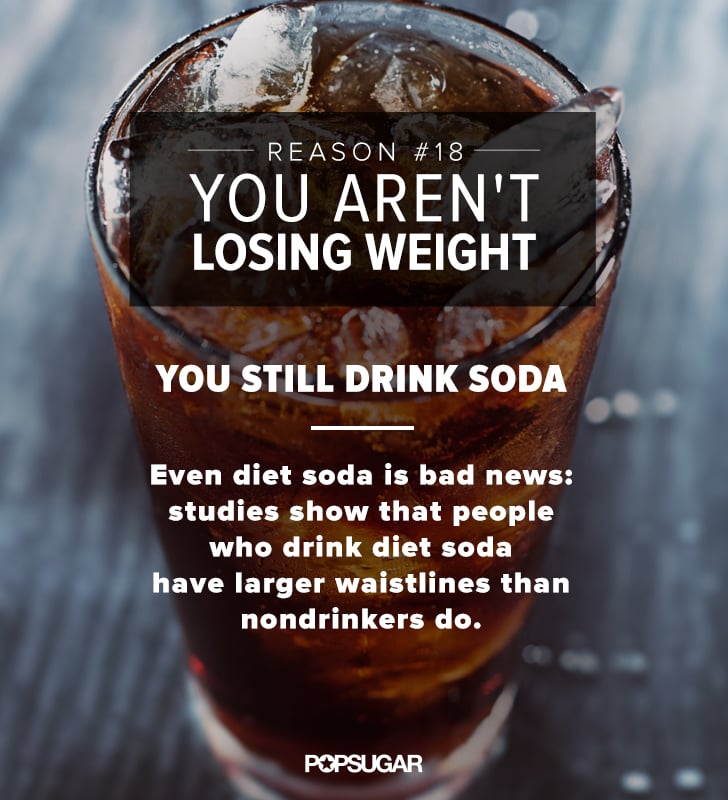 Even if your sweetened drink is zero calories, however, it still may be affecting your waistline. Research has shown that the more diet sodas a person drinks, the greater their risk of being overweight. And since diet sodas may increase your risk of heart attacks and type 2 diabetes, abstaining from the bubbly stuff is a good call.
If you find that drinking water all day long is boring, opt for low-calorie, natural flavor enhancers like mint, ginger, lemon, cucumber, or other fruit. You can also sip chilled green tea instead (like this lime jasmine green tea cooler) for a metabolism-boosting drink that satisfies your taste buds.
Want to know what else might be hindering your weight loss? Check out all our reasons you're not losing weight here.
Front Page Source: Thinkstock / Stockbyte