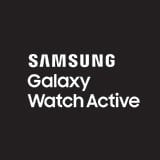 We've partnered with Samsung to show you how you can commit to a healthier, happier life with a little help from the
Galaxy Watch Active
.
Getting a sneak peek into someone else's daily routine can be thrilling — after all, that's why tell-all books and celebrities' Instagram stories are so popular. The little things that seem mundane to them — like their superspecific coffee order or the radio station they listen to every day on the way to work — can be totally fascinating to someone else.
That was also an unexpected surprise of
our #PledgeAndBeWell challenge
. When we asked you to make a pledge to yourself to focus on your overall health and wellness, we never dreamed it would give us so many fascinating insights into the daily self-care routines of people everywhere. The pledge — which was inspired by the fitness, sleep, and stress–tracking features of the
Galaxy Watch Active
— asked users to pinpoint how they wanted to feel and promise to take daily steps to make that happen. Read on to discover some of the most common responses to the pledge, and find out whether or not your wellness routine matches up to the trends ahead.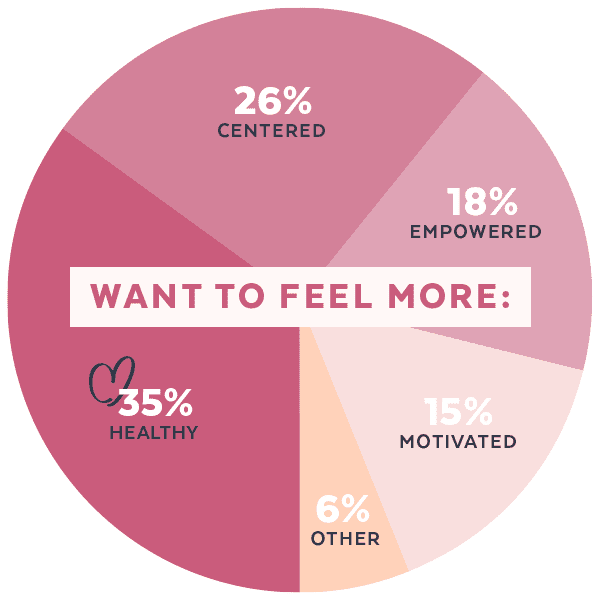 First, the pledge asked POPSUGAR followers how they wanted to feel at the end of the #PledgeAndBeWell challenge. Most people said they wanted to feel healthier overall, while feeling centered was a close second.
Next, you had to get specific: exactly how were you going to achieve your wellness goals? The results revealed that if you feel overscheduled and burnt out, you're not alone. Most respondents pledged to lower their stress levels. Drinking more water, paying close attention to nutrition, and improving overall fitness were also popular choices.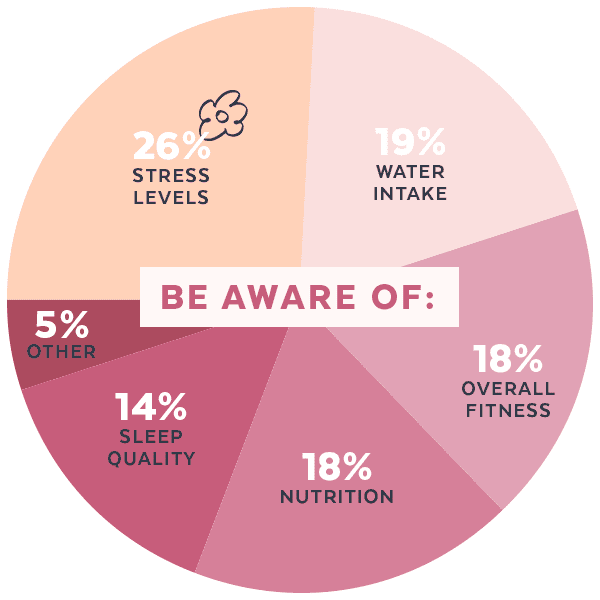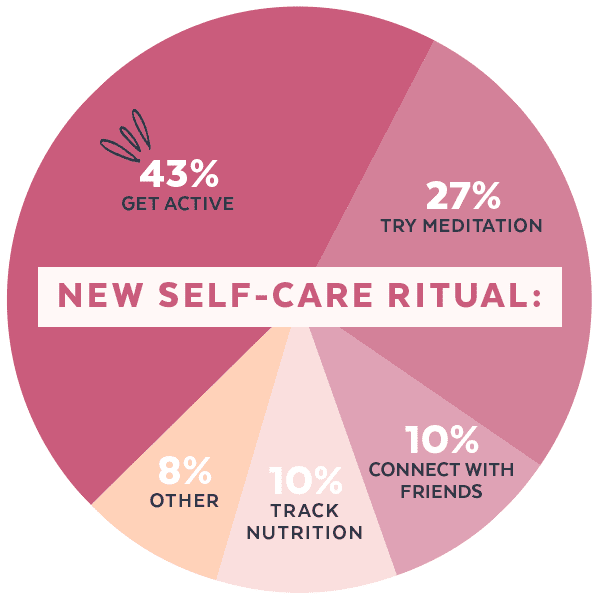 The pledge also asked respondents to start a daily self-care ritual. An overwhelming amount — 43 percent of everyone who took the pledge — identified getting active as their goal. Meditation came in second place, with about 27 percent of all respondents saying they wanted to find time to clear their mind.
Ready to finish the #PledgeAndBeWell challenge strong? Check in with your progress through the questions ahead, then share your answers on Instagram to see how your friends are doing! Want some help keeping up with your new healthy habits? Shop the
Galaxy Watch Active
to commit to a healthier, happier life.
Shop the Galaxy Watch Active
Credits: Design: Rebecca Joy