Serena Williams in Harper's Bazaar November 2015 Issue
You've Never Seen Tennis Star Serena Williams Quite Like This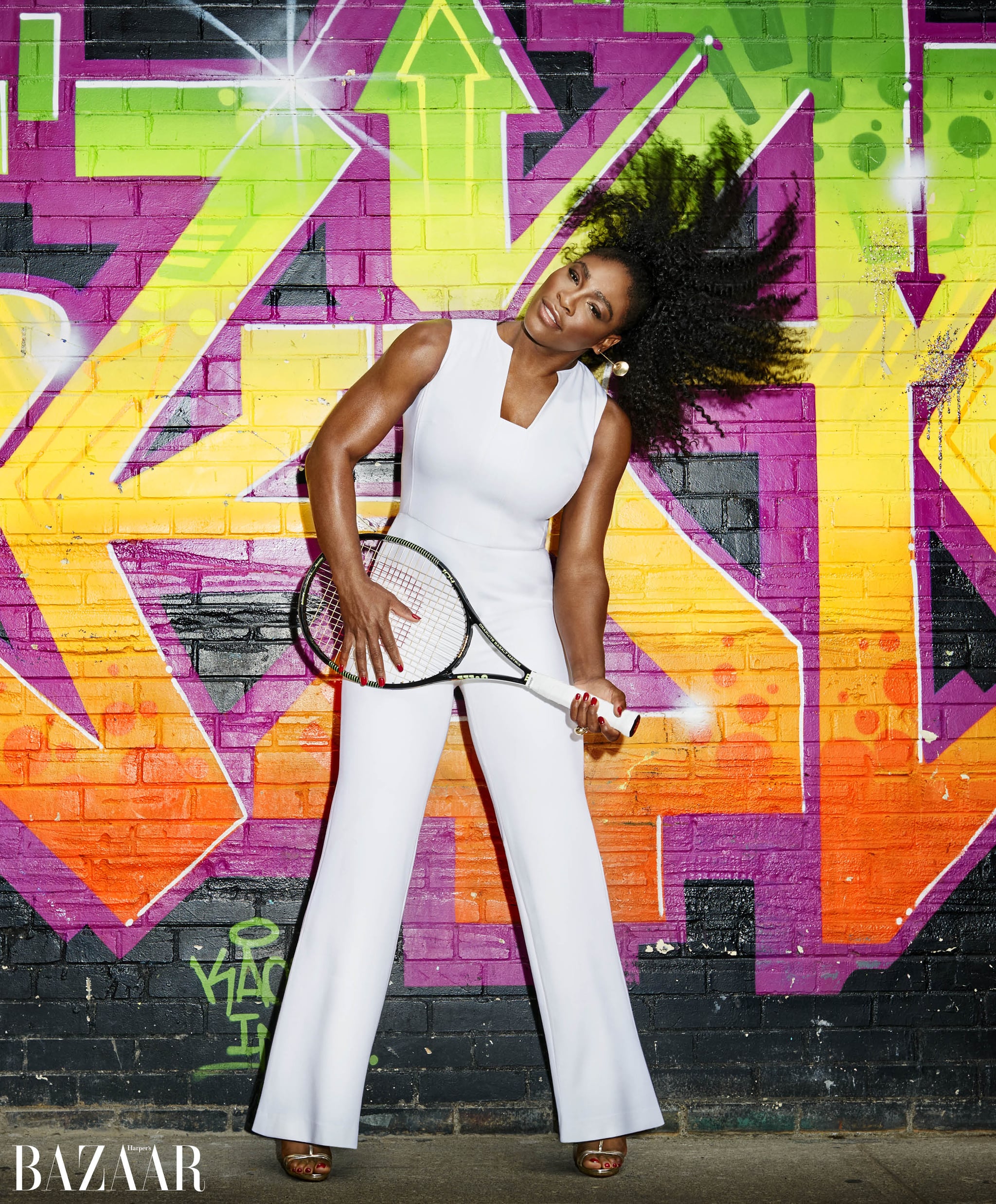 When Harper's Bazaar announced its 2015 list of Daring Women, it came as no surprise that tennis star, fashion designer, and all-around badass Serena Williams was a top choice. With Olympic gold medals and several US Open trophies under her belt, 34-year-old Williams has completely redefined tennis — many pro players retire by 30 and definitely aren't winning world titles past that age. Williams has a refreshing take on athletics, womanhood, and the sort of "daring" for which she is being honored by the fashion publication.
Citing her sister, Venus, and UFC fighter Ronda Rousey as other "daring" women in sports, Williams opened up to the magazine about her own career and role models. Read some of our favorite snippets below, then check out the full interview when the November issue hits newsstands later this month.
On what the word "daring" means to her: "Daring to me is taking a chance but not doing it blindly. A very calculated change. Think of amazing women like Sheryl Sandberg and Oprah Winfrey — they're daring, but they're not jumping off a building without a parachute, you know?"
On turning her passion into an inspirational career: "Some people are born to do certain things, and I think I was born to do tennis. I definitely didn't miss my calling!"