Tone It Up Will Be at POPSUGAR Play/Ground 2019
Tone It Up's Katrina and Karena Will Make You Sweat at POPSUGAR Play/Ground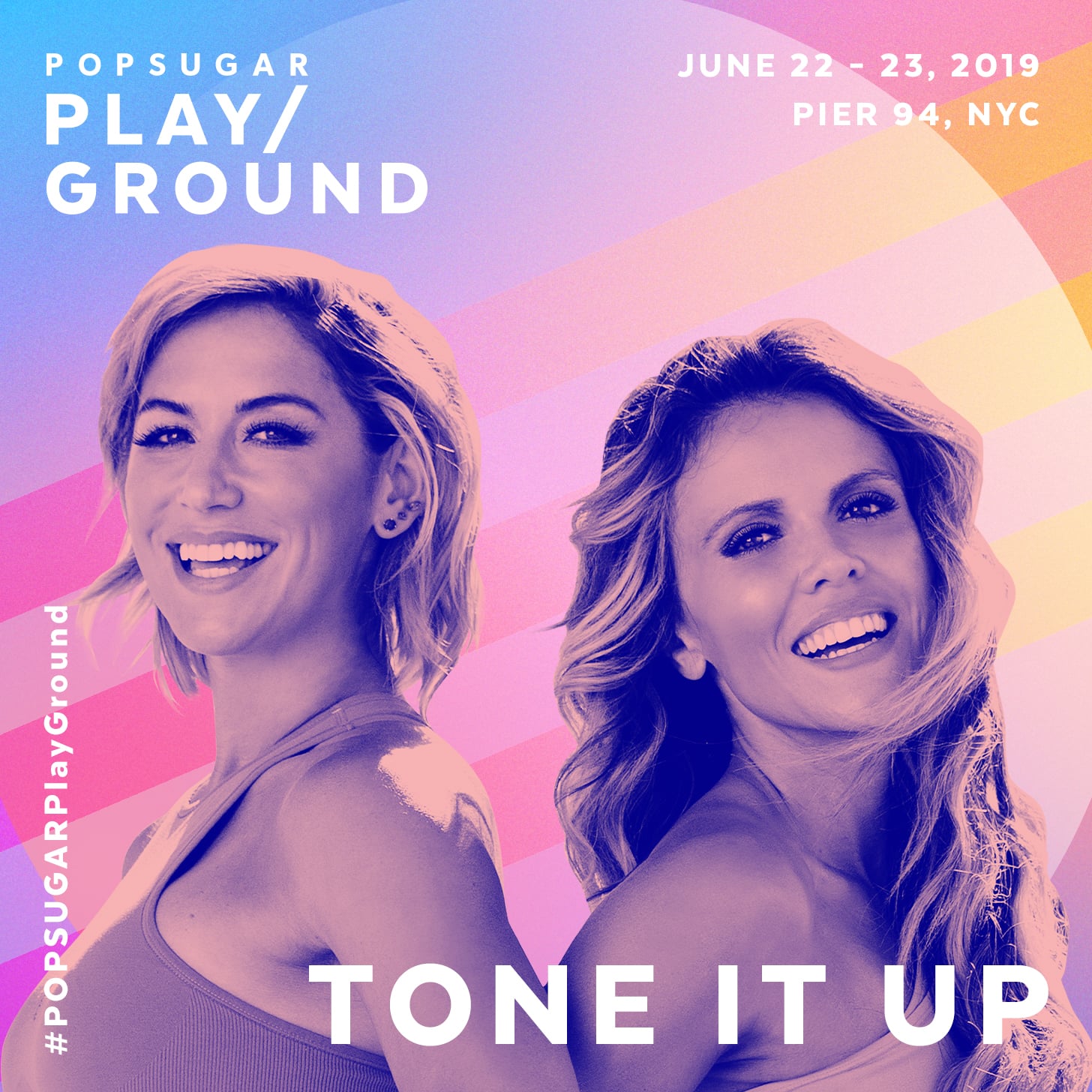 For years, we've found fitness inspiration through Karena Dawn and Katrina Scott, the cofounders of Tone It Up, so we couldn't be more thrilled that they'll be headlining POPSUGAR Play/Ground! They'll be kicking off both Saturday and Sunday at the festival with workouts on our Main Stage, so get ready to sweat. The fitness and wellness gurus, bestselling authors, and founders of the insanely popular fitness app and nutrition products are known for their fun, empowering approach to helping women achieve their best selves. Basically, they're the gym friends you've always wanted, and we're bringing them straight to you!
Want to tone it up with Katrina and Karena? Round up your best workout buddies, grab some tickets, and join us June 22-23 in NYC. In addition to getting some great sweat sessions and connecting with fellow fans of fitness, POPSUGAR Play/Ground is the place to celebrate every aspect of womanhood. Shop, try out new beauty products, attend panel discussions with pop culture superstars, see some famous faces, and so much more more! Be sure to follow @POPSUGAR and #POPSUGARPlayGround on Instagram for more exciting Play/Ground updates.
Special thanks to our presenting sponsor, Samsung, along with our premiere sponsors, Wendy's and CALIA by Carrie Underwood, for helping to bring POPSUGAR Play/Ground to life along with support from Nair, Physicians Formula, and Tropicana.