Victoria's Secret Angels Training Experience
I Trained Like a Victoria's Secret Angel and (Barely) Survived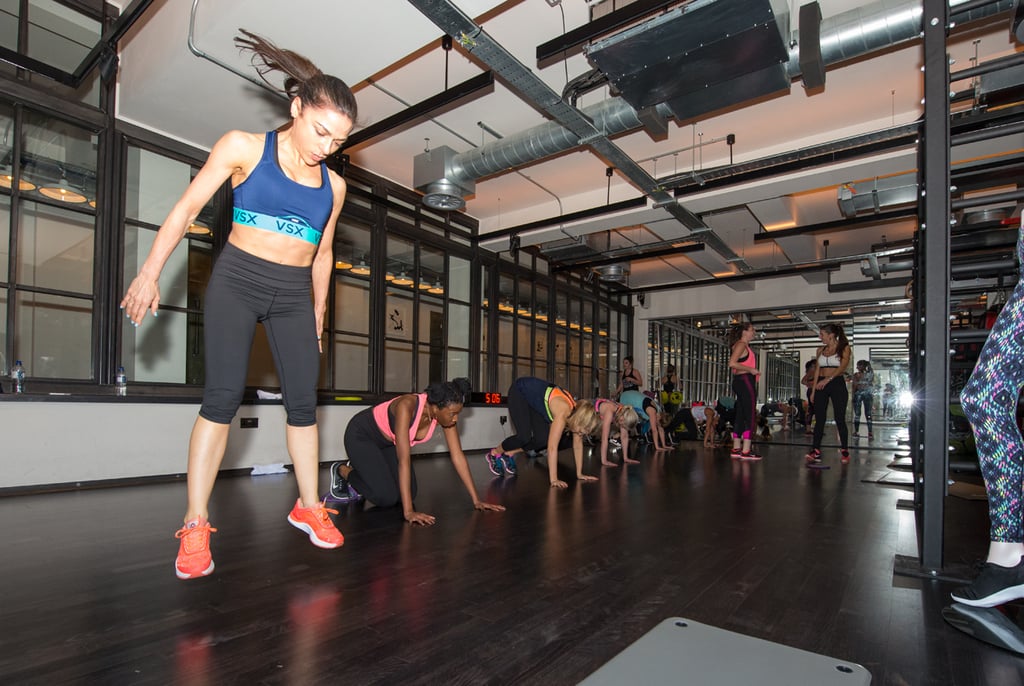 I've been flipping through Victoria's Secret catalogs since I was 13, but it wasn't until I went backstage at the 2014 Victoria's Secret Fashion Show that I realized just how angelic those Angels are. At first glance, their figures, clad in lingerie and baby-pink satin robes, seemed otherworldly: long and lean, yet soft and supple. They were strong, too. Those wings are far from dainty, and it takes some serious muscle to keep them up. I could only surmise that the likes of Lily Aldridge and Candace Swanepoel had been transported from some Amazonian galaxy whose inhabitants ate air.
The truth is, of course, that, while genetics may come into play, the Angels really, really do work their asses off to get in that shape. And, having tried my best to follow their lead, I can say, unequivocally, that those girls deserve every penny they earn.
I know this because Victoria's Secret invited me to test out their new sportswear collection by completing an Angels-inspired workout led by Svava Sigbertsdottir, founder of The Viking Method. After a quick glance at Svava's tarmac-smooth abs, I headed to the locker room to slip on my new neon-pink sports bra with visions of waking up the next morning looking like a significantly shorter, less cherubic Gigi Hadid.
Related: Insider Training: Victoria's Secret Ab Workout
Svava, who counts Suki Waterhouse and Nicole Scherzinger as fans of her Viking-inspired training, wasted no time in managing my expections.
"You need to go berserk if you want to train like an Angel," she told the class. "You need to be uncomfortable the whole time."
Mission accomplished! My classmates and I were quickly partnered up for a sort of relay race. While one person did triceps extensions with a weighted plate, the other had to "bear run" to the studio wall and back while pushing a towel weighted down by a plate. Four times. I quickly extablished that my bear run wouldn't have even made The Revenant blooper reel. It was more like a bear crawling through a desert in search of a watering hole. Unfortunately, we'd only just begun.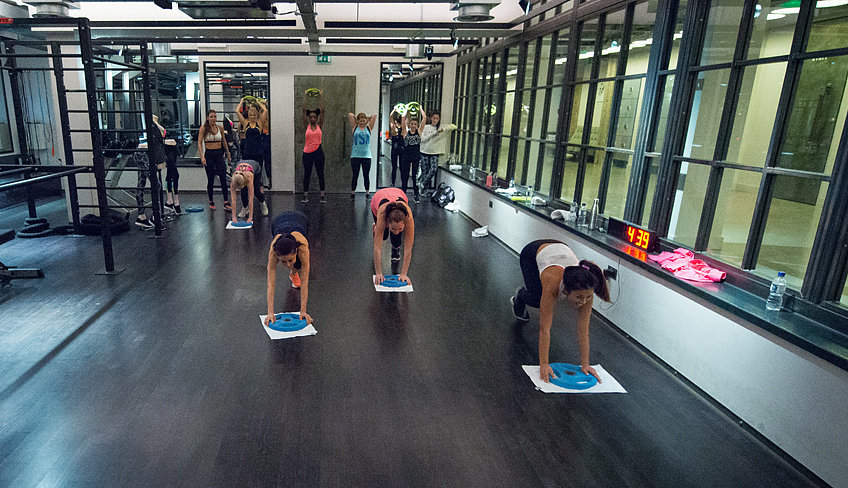 Part of The Viking Method philosophy is to work the core as a "connector." Getting the taut stomach of, say, Adriana Lima or Lais Ribeiro, calls for more than basic crunches, leg drops, or bicycle kicks, which Svava calls "pointless." Instead, we performed high jump kicks that were part Bruce Lee and part Rockette. Next were plankshifters, where we moved our weight from the forearms to a press-up position and back again. By this point, my water bottle was empty and my new sports bra was sodden with sweat.
But there was more. We again partnered up, with one person doing mountain-climbers with pads under each foot while the other did 10 burpees (my least favorite exercise, ever) before switching. The workout called for 30 reps of each, and I'm not still not certain if I tapped out my partner to signal the last set or simply landed on top of her.
Related: 5 Minutes to a Sexier Butt — the Angel Workout
I did not, however, land on top of her during the next challenge. One partner had to get into a Downward-Facing Dog position while the other crawled underneath her without her elbows or knees touching the floor. The secret is to take short steps while moving quickly, which greatly reduces your chances of being squashed by your fed-up partner.
And what of glutes, which are also crucial to that toned Angel bod? Svava tackled that area by having us come down into a low squat with our weight on our heels, then jumping up to lengthen and close the legs together, like a pair of scissors. Thirty seconds of that was followed by thirty seconds of deep squats while lifting a plate up and down with straight arms.
Had I had any feeling left in my arms after that, I would have patted myself on the back; we were now done. The workout, Svava assured us, would move us closer to acheiving the strength, agility, confidence, resilience, and inner and outer contentment of an Angel. I had to admit I felt a twinge of pride underneath the sweat and weary muscles.
On Svava's orders, I treated myself to some post-workout carbs. I woke up feeling the tightness that comes after a high-intensity workout. I didn't swan around in my bra and panties, but I did feel a little longer and leaner.
But I'm not an Angel; my feet are still firmly planted on the ground. I flew a bit too close to the sun, and paid the price in pure exhaustion. I've got nothing but mad newfound respect for the ladies who can put their bodies through their paces like this on a regular basis. I'll think of you and your bear runs while I make my next beer run.
Related: Victoria's Secret Model Workout: 10-Minute Fat-Blasting Circuit