Source: Source: POPSUGAR Photography / Ericka McConnell

Doing the same workout over and over leads to fitness burnout, which is definitely not motivating. We partnered with C9 Champion® for ways to refresh your next gym session
Hitting the gym after a long day should be about burning through stress, which makes doing the same workout over and over pretty uneventful. Being caught in a workout rut might be more about breaking out of your comfort zone than busting through calories. And sticking with your regular routine isn't necessarily pushing your body to its best, either, repeating the same muscle burn instead of cranking out other ones. The next time you find yourself heading for the trusty treadmill, think about giving your workout a refresh with these tips.
Work backward: If you're used to cooling down with a lengthy stretch session, think about mixing it up and starting with active stretching followed by a warmup. Then continue backward through your workout, finishing with a variation of your regular cooldown routine.
Grab a kettlebell: Stop doing boring bicep curls and reach for a kettlebell. Along with working your arms, exercising with a kettlebell gets your cardio up while burning mega calories. Not sure where to start? We have workouts for you.
Take it outdoors: Yes, you're used to the gym and feel pretty comfortable in the environment, but don't let that stop you from taking your workout outdoors. Find a local park or hiking trail that works with your regular routine, and change it up in nature. And you can even hook up with outdoor bootcamp classes to get started.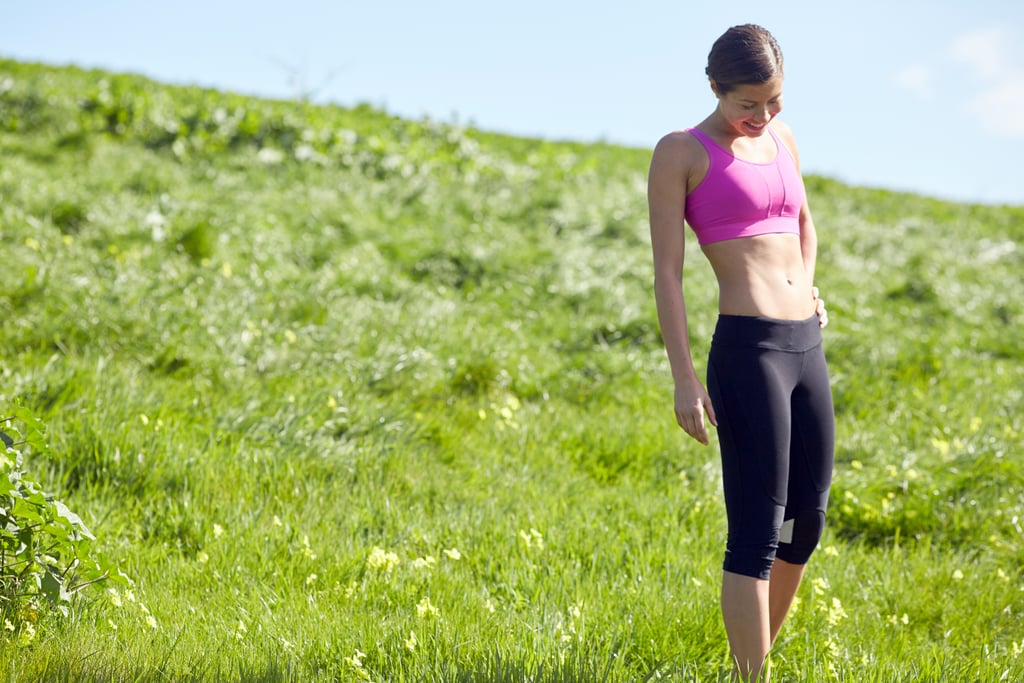 Source: POPSUGAR Photography / Ericka McConnell
Switch machines: If you usually hit the quad machine, head to the squat machine the next time you're working out. It's time to get over your fear of trying a new machine and go for it. Make a date with a personal trainer for a full tour of what's available at your gym plus insider info on how to use each machine the right way.
Hit the ball: Ditch doing crunches and work out with a stability ball instead. You always see them at the gym, so maybe it's time to spend a bit of time together. You'll totally rock your core — along with the rest of your body.
Swap your cardio: If you're a regular on the treadmill, head over to the elliptical instead. And it doesn't have to be about brainlessly sweating; check out these engaging workouts that will get your heart pumping.
Take a new class: If you've always wanted to try boxing, do it! Push yourself past any insecurities and break into a new fitness craze. Sign up and then train for an adventure race, take a barre class, or fly through a Tabata session. It's just you and your body, so get over your mind and refresh your workout.
More from C9 Champion®
Image Source: Source: POPSUGAR Photography / Ericka McConnell