Weight Watchers Before and After Success Story: Becca
See What It Took For Becca to Lose 106 Pounds — the Before and After Photos Are Stunning
We see so many moving weight-loss stories, and each of them are uniquely inspirational and powerful. Yet with every story we come across, it's not often you get to see weight loss in the 100-plus-pounds club! That's why we're so moved by Becca's story — that kind of transformation takes perseverance, dedication, patience, commitment, and months and months of focus.
Becca: Before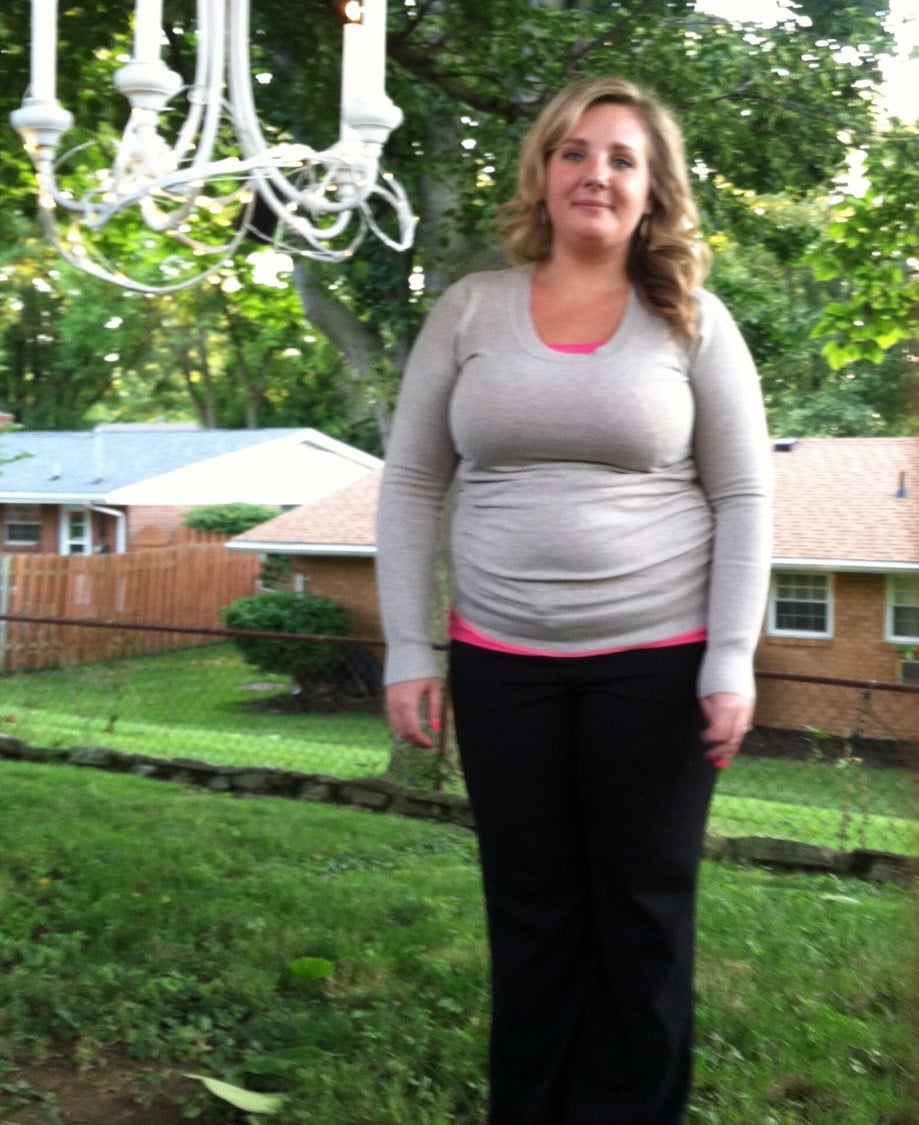 Becca's secret? A good support system and the right diet. See what brought her to Weight Watchers and how she lost over 100 pounds in these stunning photos.
POPSUGAR: What made you decide to start your weight-loss journey?
Becca R.: I felt as if I didn't do something about my weight soon, it was going to start affecting my health.
PS: What drew you to Weight Watchers specifically?
BR: I had tried other weight-loss programs before, and I would lose some weight but I would always gain it back. I joined Weight Watchers because the program seemed so easy and it still lets you eat the food you love in moderation.
If you would have told me two years ago that I could run a 5K and half marathons, I'd have laughed!
PS: What's your favorite way to work out?
BR: My favorite workout is cardio, such as running and biking. When I first started running, I could barely run for a commercial break on TV. Once I could do that, I added a minute onto my time every day at the gym. I remember being so excited to come home and tell my husband that I could run for 10 minutes straight. If you would have told me two years ago that I could run a 5K and half marathons, I'd have laughed! I started to place at the 5Ks I ran this Summer! I get the biggest sense of accomplishment when I hear them call my name for first place.
Becca: After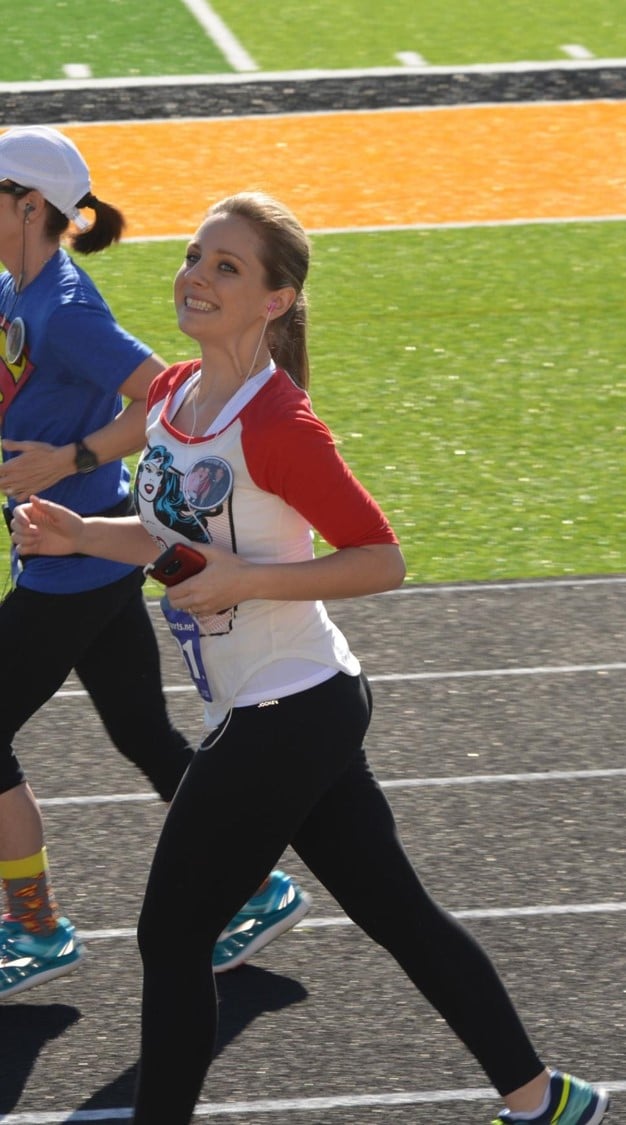 PS: What's your weekly exercise schedule?
BR: I always try to exercise five to six days a week.
PS: How do you keep workouts exciting?
BR: I always use P90X or yoga videos a few times a week. Sometimes I mix it up and go hiking also.
PS: How much weight have you lost?
BR: 106 pounds.
PS: What was the first big difference, other than the number on the scale, that really made you feel proud and excited?
BR: The first big difference I noticed was how much better I felt in my clothes and how much more energy I had! I finally felt as if I could keep up with my friends.
PS: How do you track your weight loss?
BR: I only weigh myself once a week and track it in my Weight Watchers app.
PS: What's a typical day of meals and snacks?
BR:
Breakfast: Oatmeal or two hard-boiled eggs and a banana
Lunch: Salad with light dressing and 3 ounces of grilled chicken and watermelon
Dinner: Chicken with rice and grilled vegetables
Snack: 3.5 cups of Smartfood white cheddar popcorn; coffee with 2 tablespoons of sugar-free creamer
Becca: After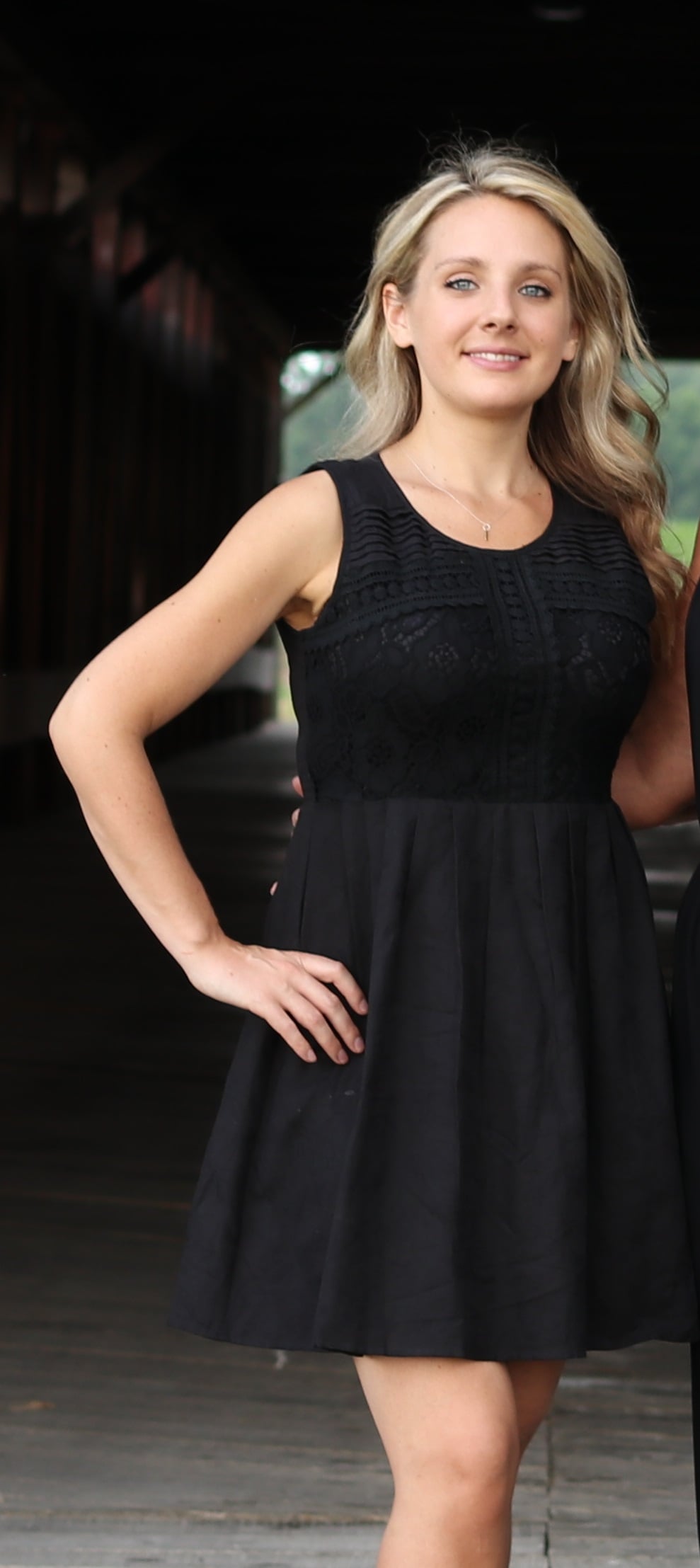 PS: Do you count calories? What's the range of calories you eat per day?
BR: I stay around 1,200-1,500 calories a day. I use my Weight Watchers app every day to keep track of everything I eat and drink; it adds all the points up for you, so you know how many you have left for the day. It makes it really easy for when you eat out! All you need to do is look up the restaurant and it will tell you how many points everything is. I also like to use it when I go grocery shopping — I can scan the food and it will tell me how many points it has in a serving. Connect is a great tool on the Weight Watchers app; members can post things that help them or ask if they need help with something. You can see amazing before and after pictures, recipes, and tips. It really helps to keep me motivated.
I knew it was going to take a lot of hard work, but in just a few weeks we were celebrating our first milestone.
PS: What are the healthy staples that are always in your fridge?
BR: I always keep a lot of fresh fruit and vegetables in the house for snacking.
PS: How do you strategize for meals out?
BR: I always plan for my meals when we eat out by finding the point value or nutritional information of the dishes I want before we leave. It takes little longer, but it's worth it when you get there.
PS: Do you use a fitness tracker? Which one, and how do you think it helped you?
BR: I use a Fitbit to track how many steps I take. It helps to make sure I get in at least 10,000 steps a day.
PS: What advice do you have for anyone starting out on a weight-loss journey?
BR: I would tell anyone starting a weight-loss journey that the best thing to have is a good support system. I wouldn't be where I am today if it wasn't for my supportive family and friends; it was my mom who brought up the idea about joining Weight Watchers almost two years ago. At first I thought I would join just to support her, but then I began to realize that I needed the help also. I remember the first meeting that we went to . . . I hadn't weighed myself in years, and when I got on the scale, I couldn't believe what it said. I was over 60 pounds heavier than I thought I was. I knew it was going to take a lot of hard work, but in just a few weeks, we were celebrating our first milestone, losing five percent of our body weight. We had many more milestones to celebrate, such as losing 50 or 100 pounds.
Image Source: Becca R.