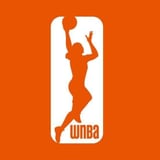 No path worth walking is easy, so we've partnered with the
WNBA
to show you that changing your story is possible.
Born and raised in Queens, NY, Tina Charles learned to love basketball on the playground at P.S. 127. Back then, the New York Liberty center was often chosen last during pick up games. But she's not complaining. The experience made Tina obsessed with fundamentals and hard work. On the blacktop of 127, she developed a New York hooper mentality: play like the underdog. By 2010, her days of getting picked last were a distant memory. That year, Tina was chosen first in the WNBA draft.
"I take pride in being a New Yorker," Tina admits, and today she gets to play for her home team. "It has impacted the way I play the game. I never give up." Tina has that New York attitude to thank for her 2012 WNBA Most Valuable Player award, 2010 Rookie of the Year trophy, and two Olympic gold medals. If you can make it on the New York City playground, you can make it anywhere.
Playing professional sports in New York, Tina believes you're not just a player, you're an entertainer. "I have to bring it every single night." There's not one play she can phone in. Not one single possession she takes off in a game. And while she might have the grit of an underdog, she also has that New York swagger: "If I'm going to be out there, I might as well be the best. And I think I'm close to that."

"Consistency and stability go hand in hand, and she brings that," former New York Liberty coach and now coach of the WNBA Las Vegas aces Bill Laimbeer told ESPN. "You know every night what you're going to get, and you can plan your team around her accordingly." While Tina might not be flashy or emotional, New Yorkers can count on her to deliver a high-quality performance — every game.
When she's not putting on a show for her hometown fans, Tina takes advantage of what New York has to offer. On days off, you can find her at a Knicks game with her dad or a Mets game with her mom. On Fridays, Tina spends time at her dad's hang out, Charlie's Calypso City. Tina's dad, Rawlston, opened the record store turned recording studio more than 40 years ago, and today it's a hub for the Caribbean community in Bed-Stuy, Brooklyn.

"I'm doing a documentary on my father, called Charlie's Records," Tina told us. "He was a pioneer to distribute that music to America when he migrated over in December 1967." Rawlson's store front has been on Fulton Street in Brooklyn since July 4, 1972, and it still plays a big role in Tina's life. With roots in almost every borough, it's only right that Tina headed to the New York Liberty after winning two NCAA national championships at UConn.
Family is at the center of what drives Tina. In addition to playing basketball and working on a documentary, she founded Hopey's Heart in memory of her late aunt, Maureen "Hopey" Vez. The foundation has placed more than 330 AED defibrillators worldwide in the hopes of preventing sudden cardiac arrest from claiming the lives of student athletes. While honoring Tina's aunt, the foundation was also inspired by Wes Leonard, a Michigan high school basketball player who died of sudden cardiac arrest after sinking the winning shot for his team.

Tina puts her money where her heart is. In 2017, she donated her WNBA salary to Hopey's Heart, and she also contributed half of her 2014 and 2015 salary in an effort to ensure that all schools have access to the life-saving equipment. "I don't think I should only be judged by what I do on the court," Tina explained. "If that's all I was known for, I think I would be doing a bad job with my life." Instead, she aspires to inspire other athletes to use their platforms to advocate for what they believe in.

"Regardless if you're winning or losing, New Yorkers are there for you," Tina said. Lucky for New York, she's on the home team.