Adele Had Therapy 5 Times a Day During Divorce — Now She's Going Back For Performance Anxiety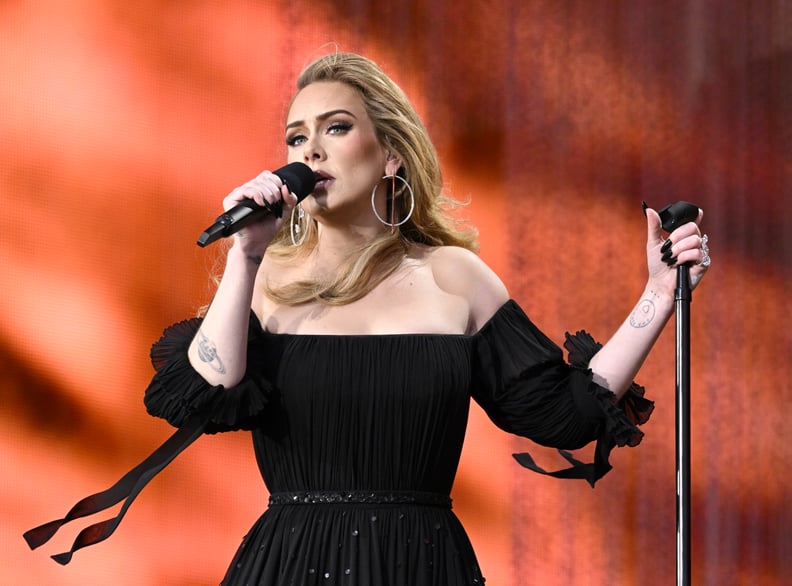 Gareth Cattermole | Staff / Getty
Gareth Cattermole | Staff / Getty
Adele has given us the soundtrack to the greatest breakup music of our time. From "Someone Like You" to "Send My Love (To Your New Lover)," she allows us to tap into that pain of lost love. Outside of the recording studio and off the stage, the Grammy Award winner maintains an honesty around past relationships — both with lovers and the relationship she has with herself. Recently, she's been focused on that latter relationship.
After years of going without therapy, Adele says she's decided to start up again. "I stopped holding myself accountable for my own behavior and the things I would say," she said onstage at her Vegas residency show on Dec. 9, Buzzfeed News. "But now I am doing it because I just want to make sure I'm topping myself up every week to make sure I can give you everything."
Most of her recent sessions have been focused on her anxiety around performing live. "I always get so emotional. I love making music, but there is something about performing live that actually terrifies me and fills me with dread," Adele said during her Vegas show. She went on to acknowledge how perfectionism has been a huge driver of that anxiety. "I have always put a massive pressure on myself that everything has to be perfect, perfect," she said. "Obviously, this show did have to be fucking perfect hence me delaying it again."
She originally started therapy after separating from her husband Simon Konecki shortly after getting married in 2018. During the height of their divorce she saw her therapist up to five times per day. "A relationship falling apart, whether you're married or not, it's really difficult and it's really traumatic," she added.
She opened up to Vogue about her marriage in an interview last year, stating that she wasn't happy and felt like she was just going through the motions. "Neither of us did anything wrong. Neither of us hurt each other or anything like that. It just wasn't right for me anymore. I didn't want to end up like a lot of other people I knew. I wasn't miserable miserable, but I would have been miserable had I not put myself first."

Adele and Konecki share a 10-year-old son, Angelo, which was a huge source of guilt during the divorce. "It made him really unhappy sometimes. And that's a real wound for me that I don't know if I'll ever be able to heal," she told Vogue.

Again, Adele proves that vulnerability is a strength. After opening up to her Vegas audience about her anxiety, she apologized for the ups and downs of being her fan, including canceling her original residency in January. "I am just a human and that is what having to cancel those shows needed. I am the happiest I've ever been." The singer also left the audience with insight she now lives by: "Keep your friends close to you because they're better than any man, better than any woman. Your friends are for life."