Alicia Vikander Opens Up About Miscarriage: "We Have a Child Now, but It Took Us Time."
Oscar winner Alicia Vikander spoke candidly about her experience with pregnancy loss and the perils of fame. The 33-year-old, who stars in the HBO series "Irma Vep," opened up to The Sunday Times, revealing: "We have a child now, but it took us time."
The Swede is married to fellow actor Michael Fassbender, and the couple share a 17-month-old son. Their romance began seven years ago when they were filming "The Light Between Oceans," in which Vikander's character suffers two miscarriages. She recalled the traumatizing subject matter when she experienced this in her personal life. "[The miscarriage] was so extreme, painful to go through and, of course, it made me recall making that film," she says. "That film has another meaning now."
Vikander's latest role in "Irma Vep," where she plays a successful actress named Mira, also covers this topic. Her character suffers a miscarriage, yet is told to perform that evening. That pressure of having to perform, even through life's hardships, is a feeling that Vikander says stars often have to endure. "Sometimes you go through things that are tough in life and if you have an office job you can step away for a bit. But there are times that myself or colleagues have been through something and, well, I can't understand how they went on to the red carpet afterwards," she reveals. "To be met by people asking, 'How are you doing?' Given what they had just been through? Most people would not be able to step out of their house."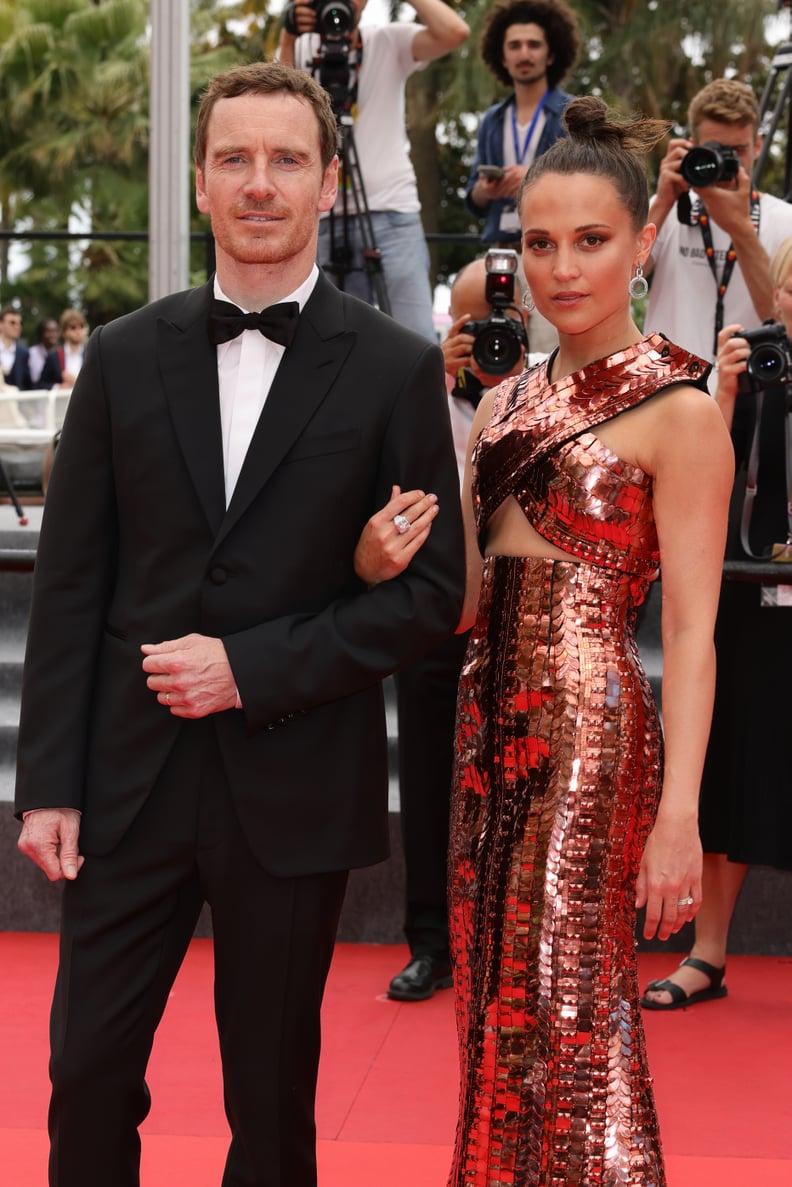 Vikander returned to work when her baby was just 3 months old, yet the busy acting couple have worked out how to manage that elusive work-life balance. "We do every second job. One stays at home while the other works."
While on the outside it might look as though Vikander's glamorous life of film premieres and designer dresses is a dream, she admitted to the newspaper that there have been multiple times when she's felt incredibly lonely. "When, in other people's eyes, I was at my height of fame, I was the most sad. I kept telling myself, 'Take it in. It is incredible.' But I didn't know what to do. There were all these first-class flights, five-star rooms. But I was always by myself. I was by myself," she said.
Vikander's honest revelations remind us that celebrities are not untouchable and experience the same emotions as all of us. With her career thriving as she settles into mom life, we hope Vikander has found her stride.