Alysa Liu Just Won Her 2nd US Championship
Alysa Liu, America's Figure Skating Phenom, Just Made History Again at Nationals
Alysa Liu burst onto the United States figure skating scene in 2019. Then 13, she became the youngest women's national champion ever and, in a first for a female skater at nationals, nailed two triple axels in a single program. In 2020, the phenom returned with an even more intimidating skill in her arsenal: the high-powered quadruple lutz.
After the short program, Alysa was in second place behind 2018 national champ Bradie Tennell, who broke the nationals short program scoring record with her first skate. But Bradie fell on her last jump in the free skate, allowing Mariah Bell to jump into first place with a stunning program set to a cover of "Hallelujah." Alysa, the final skater of the night, took the ice with the echoes of Mariah's standing ovation still ringing through the arena. But the preceding performance didn't intimidate Alysa — she said it fired her up. "I was like, wow," she said, according to The Mercury News. "I was kind of clapping along with the crowd. I guess I was kind of inspired by her emotion and her happiness."
Alysa went for her three toughest jumps right out of the gate: a triple axel, followed by the quad lutz, followed by another triple axel. In doing so, she became the first female skater to attempt a quad lutz at US nationals, though the jump was later deemed under-rotated. It hardly mattered in the end: her technical prowess proved unbeatable and she won by over 10 points, dropping Mariah to second and Bradie to third. Her first-place finish also made Alysa the first female skater to repeat as national champion since 2013.
At 14, Alysa is still too young to compete at the senior level internationally. Still, many figure skating fans see her as the biggest threat to the slew of quad-hopping Russian skaters who are currently dominating the women's field — in juniors, Alysa is currently ranked third in the world behind two Russian skaters. She'll age into the senior level in 2022, just in time for the Winter Olympics, and we can't wait to see how much she improves between now and then. Check out the gorgeous, history-making performance above.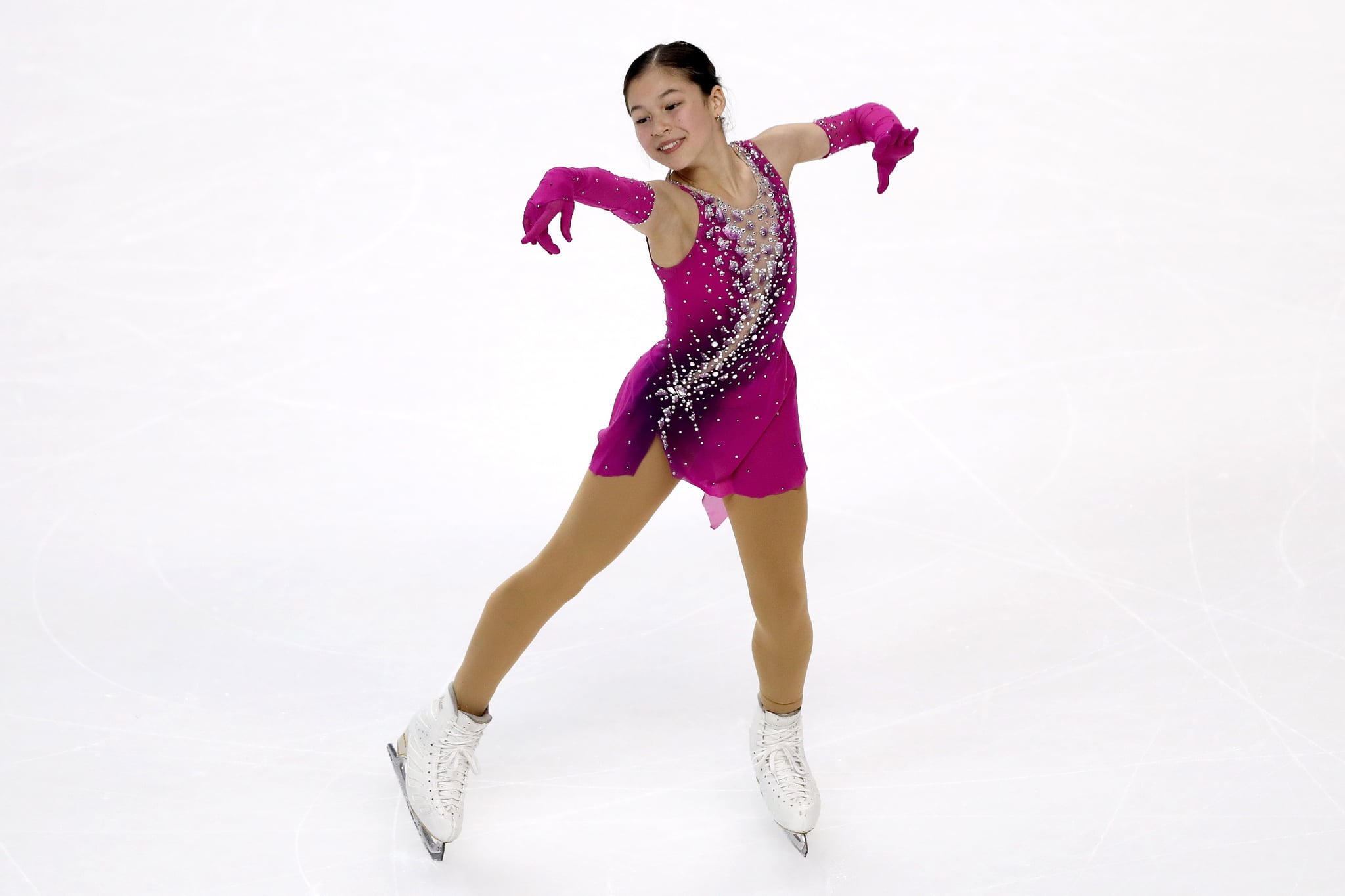 Image Source: Getty / Matthew Stockman / Staff