Anika Chebrolu Winning COVID-19 Research, Potential Cure
14-Year-Old Anika Chebrolu Just Won Prize Money For a COVID-19 Discovery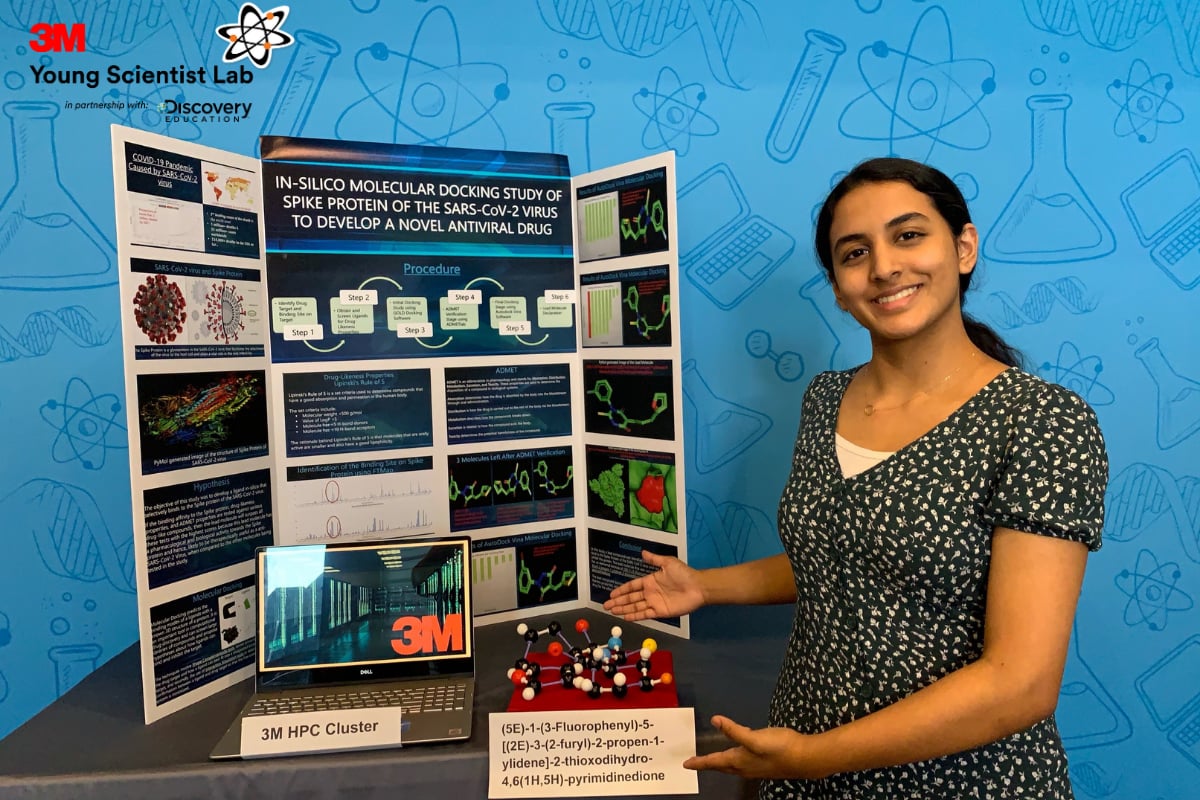 Anika Chebrolu is 14, and she's already being called America's top young scientist. Earlier in October, the teen from Frisco, TX, won the 2020 3M Young Scientist Challenge, along with a $25,000 prize, for pinpointing a molecule that could lead to a potential cure for the novel coronavirus (COVID-19). According to the competition website, she used, "in-silico methodology for drug discovery to find a molecule that can selectively bind to the Spike protein of the SARS-CoV-2 virus in an attempt to find a cure for the COVID-19 pandemic." However, it wasn't always meant for the current pandemic.
Chebrolu revealed on CNN that this started with a school project where she was researching the 1918 influenza pandemic. She came across a methodology for drug discovery which, combined with her research, helped her pinpoint an antiviral against the influenza virus. To put things into perspective, she started with 698 million compounds (698 million!) and selectively narrowed it down to find the specific molecule — later, this methodology was applied to COVID-19.
On a separate occasion with CNN, Chebrolu explained that, with the help of her assigned mentor, she changed course during the competition to target the SARS-CoV-2 virus. A spokesperson confirmed that Chebrolu had originally submitted her findings about influenza back in December 2019 when she was in eighth grade. Then, in June of this year, she was announced as a top-ten finalist, at which point all finalists were paired with mentors. Both Chebrolu and her mentor decided to redirect the focus of the research toward COVID-19.
The competition press release states that binding and inhibiting the spike viral protein would "potentially stop the virus entry into the cell, creating a viable drug target." Chebrolu noted that her research is "a drop in the ocean of research" being done by scientists across the country, "but at this point, every effort matters to be able to end the pandemic and control its aftermath."
Chebrolu, who is now a freshman in high school, added, "How I develop this molecule further with the help of virologists and drug development specialists will determine the success of these efforts."
In an interview with New York Stock Exchange, Chebrolu said she would use her prize money to further her research and would contribute some of it to a nonprofit she created over the summer, Academy Aid, which helps students get involved in STEM research, according to Chron. "I know that I personally was given a bunch of opportunities to pursue science and STEM, but a lot of kids around the world are not given the same opportunities as me," she stated. "If they were, they could accomplish so much more."
Image Source: Courtesy of 3M Young Scientist