Create Your Own Anti-Anxiety Diet With These Calming Foods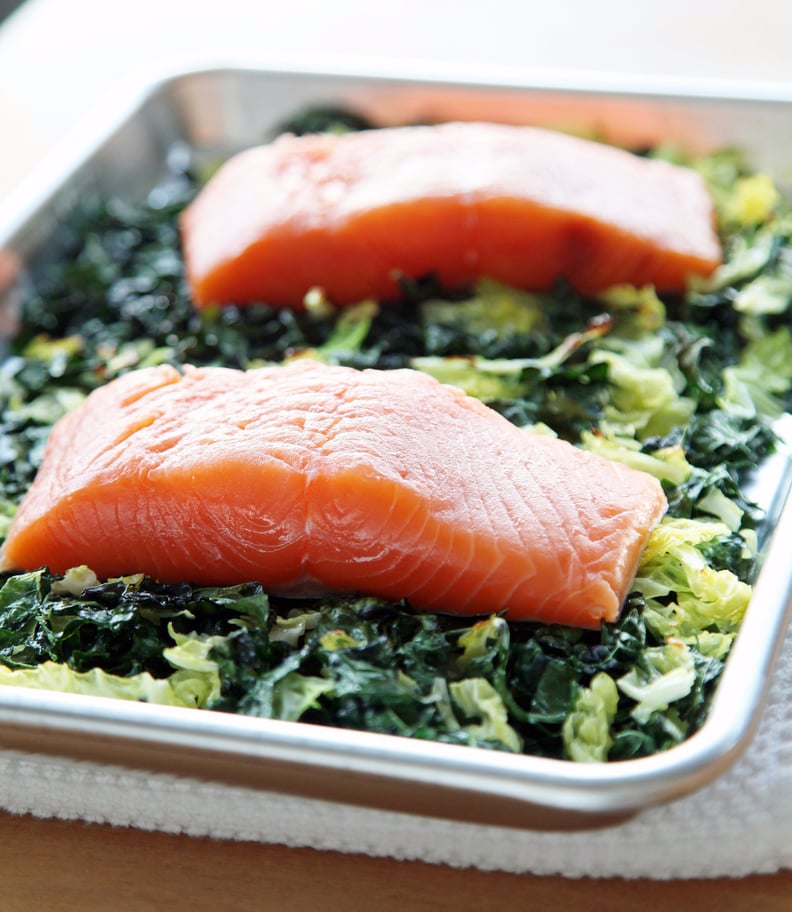 POPSUGAR Photography | Nicole Perry
POPSUGAR Photography | Nicole Perry
Anxiety sucks — we know that. No matter how it manifests in your life, it's troublesome, to say the least — but there are so many ways to manage it. Of course, your first line of defense is to consult with your therapist and/or doctor, but there are many natural treatments and resources available to help mitigate the often frustrating effects of this very prevalent disorder (read: you're absolutely not alone!).
One of those natural treatments? Your diet. While it's not a cure-all, optimizing your diet for your mental health is always a good idea. Does this mean eliminating your favorite foods? Heck no! It means adding in new ones. Certain foods contain nutrients that are helpful in fighting off anxiety, stress, and even panic attacks (chiefly, serotonin-releasing magnesium and tryptophan, B vitamins and iron, and mood-boosting omega-3s). Finding foods with these qualities can be a little daunting, so we did the legwork for you.
Add delicious foods like salmon, asparagus, and even chocolate into your everyday to start feeling the healing effects of your anti-anxiety diet.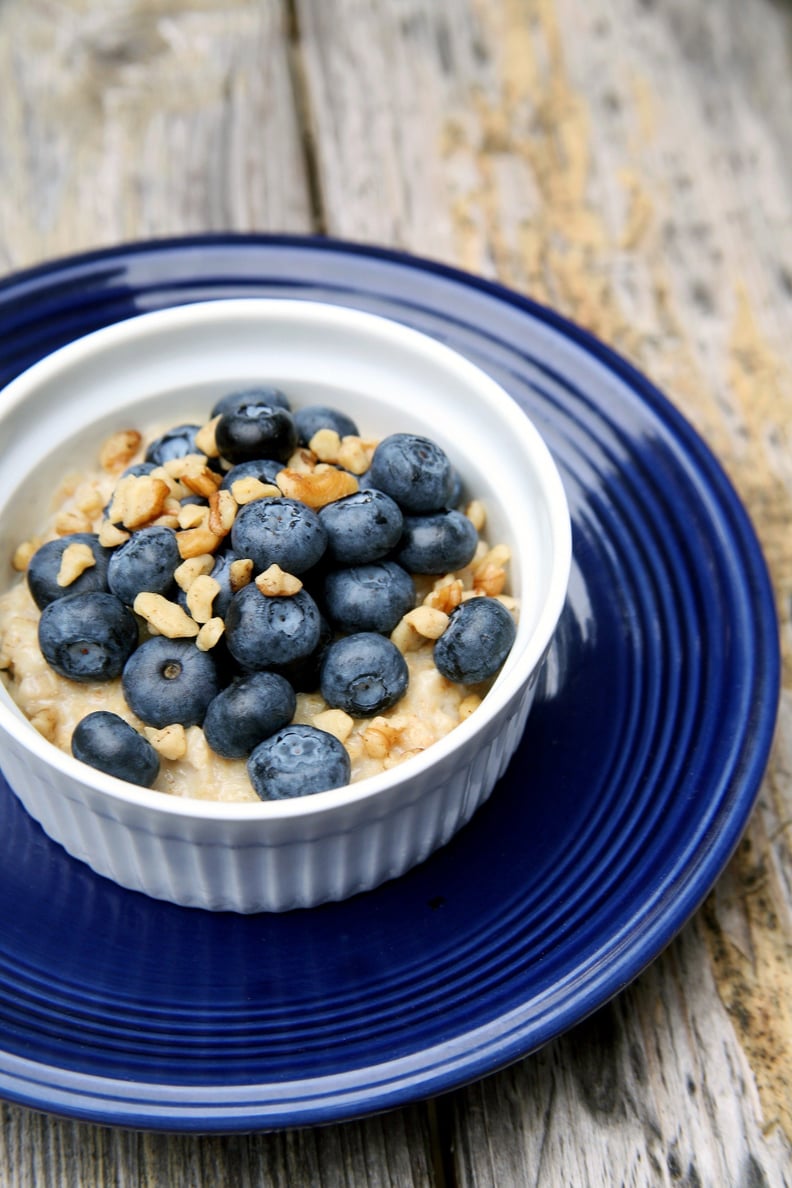 Oatmeal and Overnight Oats
Feeling anxious in the evening? Can't fall asleep? Try some oats. Oatmeal isn't just great for breakfast; it's also an awesome bedtime snack thanks to high tryptophan levels, which induce feelings of calm. Plus, the melatonin in oats helps you stay asleep. To make things even better, oatmeal has high amounts of B6 and magnesium, making for a very soothing food. Add some flaxseed for omega-3s, and you've made yourself a bowl of serenity. Make these oatmeal recipes or overnight oats.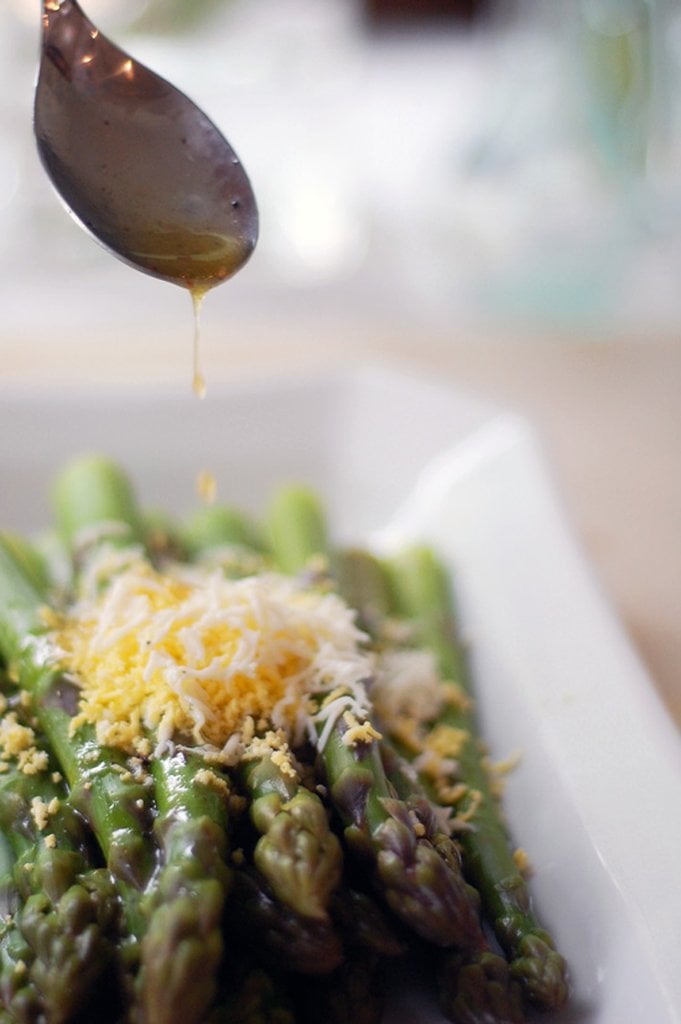 Asparagus
Not only is asparagus delicious, but it's also got nutrients you need to help you relax. We know that B vitamins are essential for combating anxiety, and asparagus has plenty — particularly B9 (also known as folate, or folic acid), in addition to iron. Some studies have cited that B vitamin and iron deficiencies are linked to panic attacks, making asparagus a must have in your refrigerator for an anti-anxiety diet.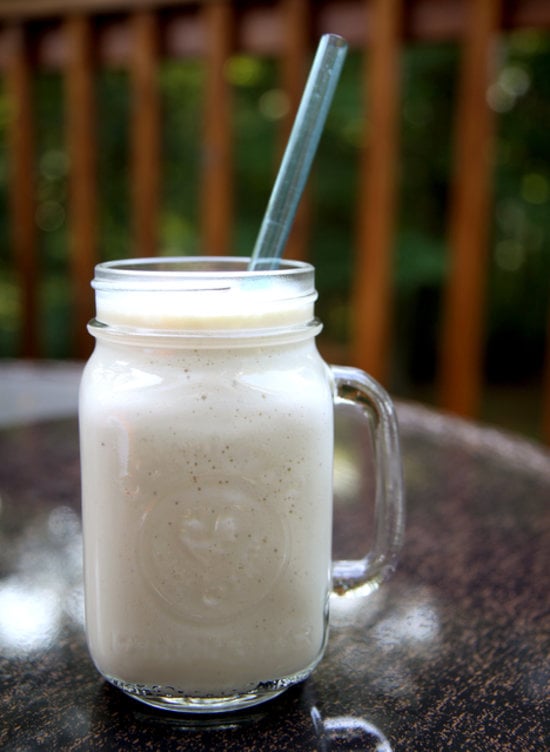 Tofu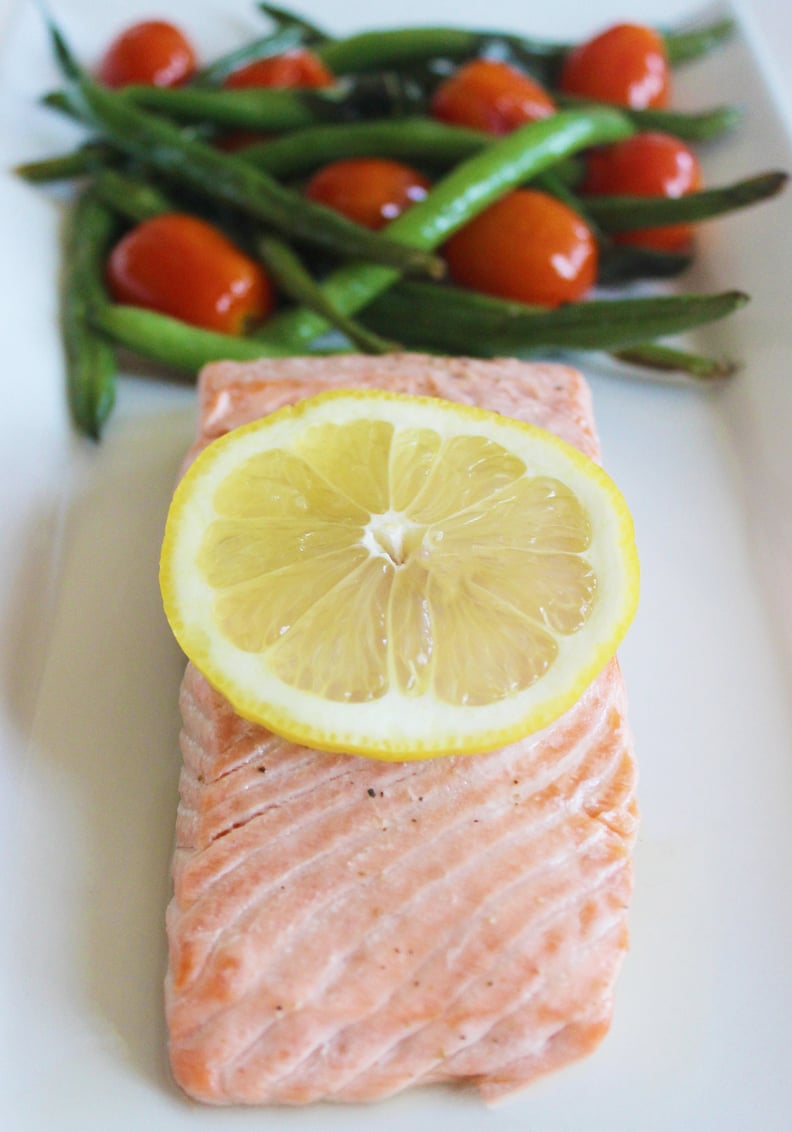 Salmon
Salmon is an anti-anxiety superfood and a go-to for a depression-relieving diet because it's rich in omega-3 fatty acids, extremely high in B vitamins, loaded with magnesium, and even has a small amount of tryptophan. You can get salmon nearly year round and stock your freezer with frozen filets for a quick, bakeable dinner that'll help you unwind at the end of a stressful day or power through an anxiety-ridden afternoon.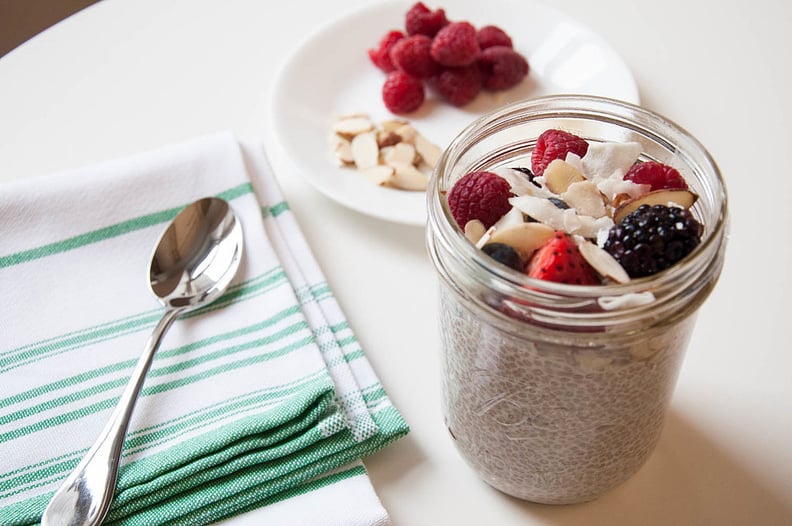 Chia Seeds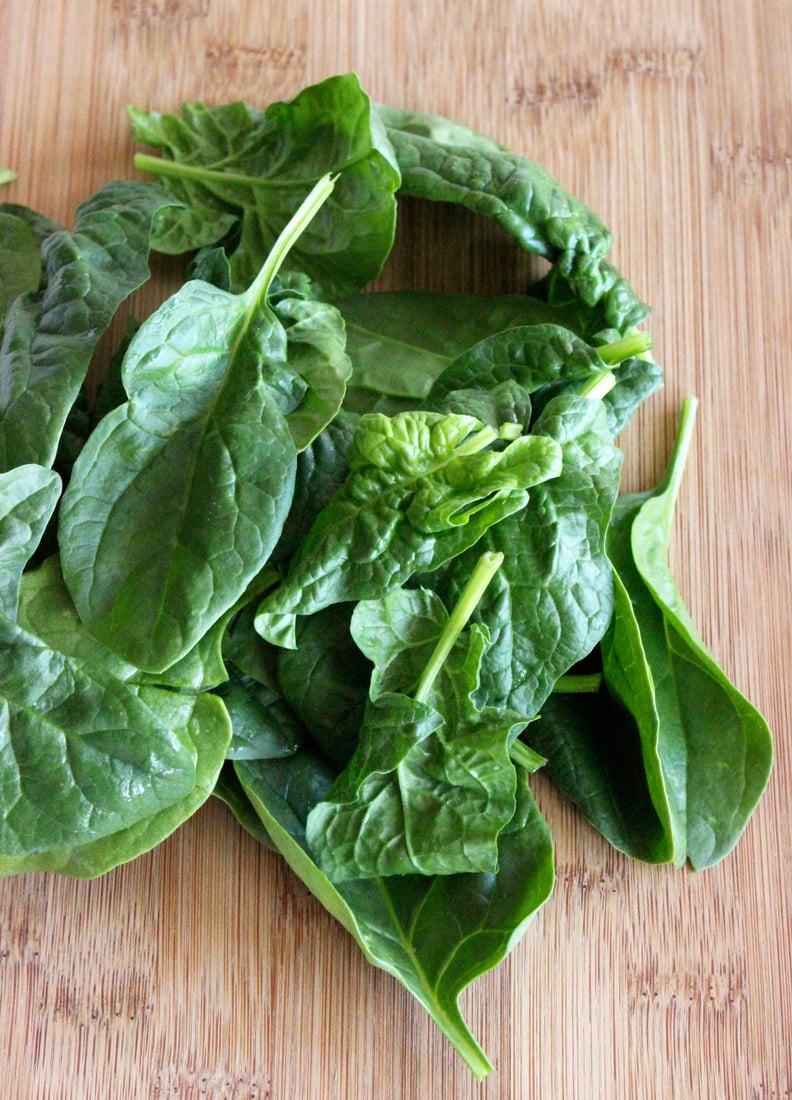 Sorrel (Spinach Dock)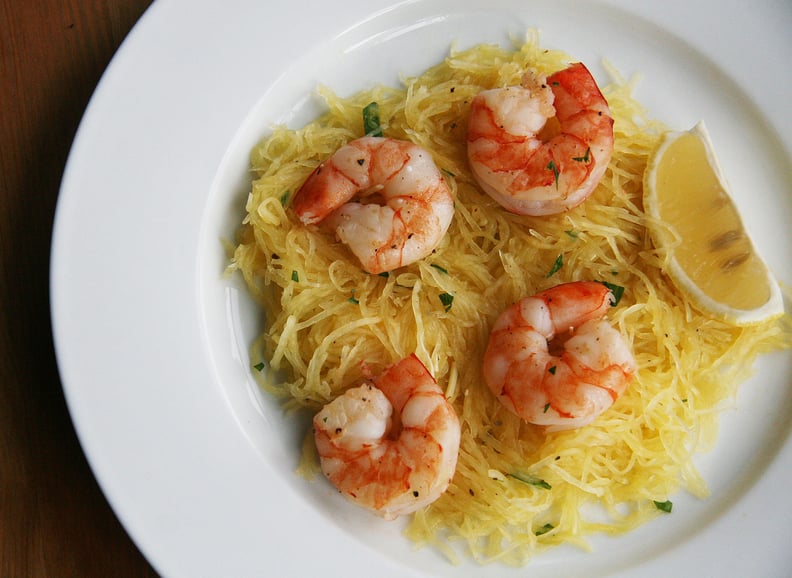 Shrimp and Shellfish
Shellfish are loaded in tryptophan (they're just as tryptophan-rich as turkey), and shrimp in particular is packed with mood-boosting omega-3 fatty acids. Try adding prawns to your zoodles for a lighter take on shrimp scampi that'll have you feeling relaxed, full, and healthy.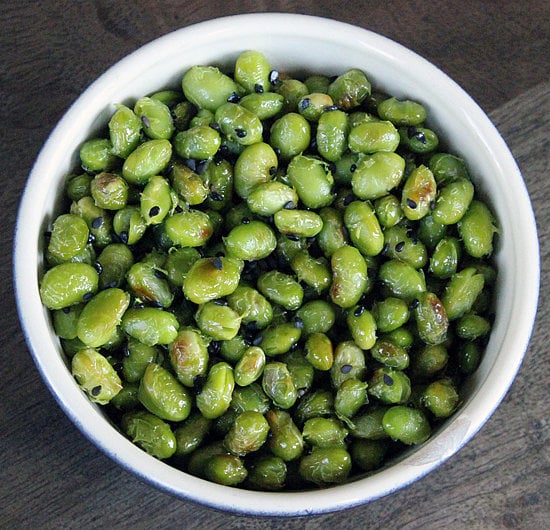 Edamame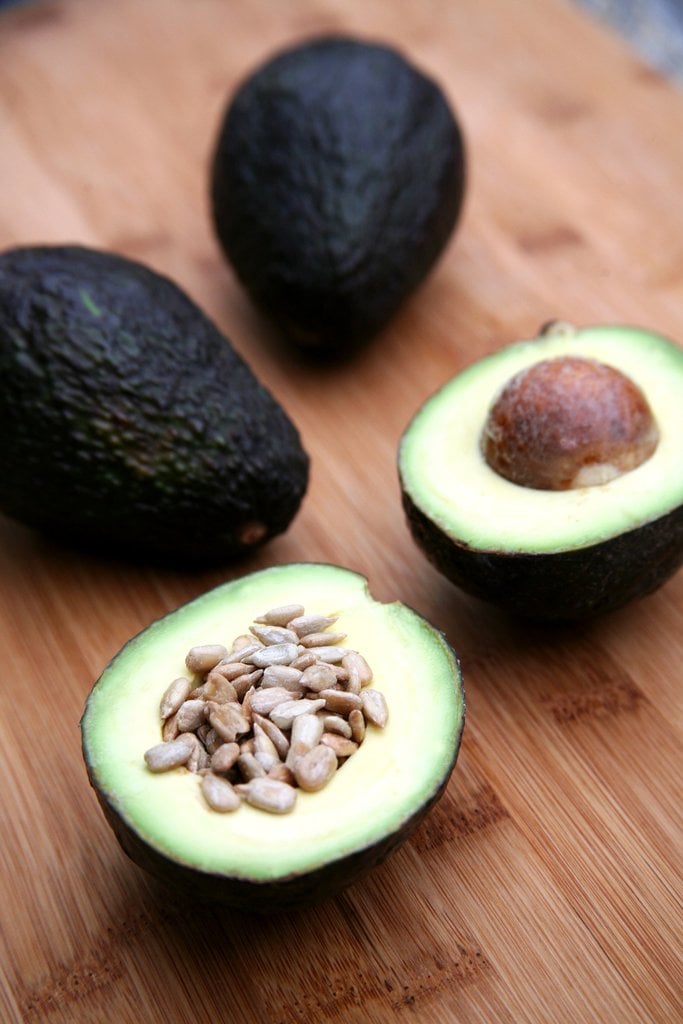 Avocado
As if you needed another reason to love avocados, they're great for fighting anxiety thanks to high levels of B vitamins. You'll be staving off hunger and a possible panic attack with this satisfying food.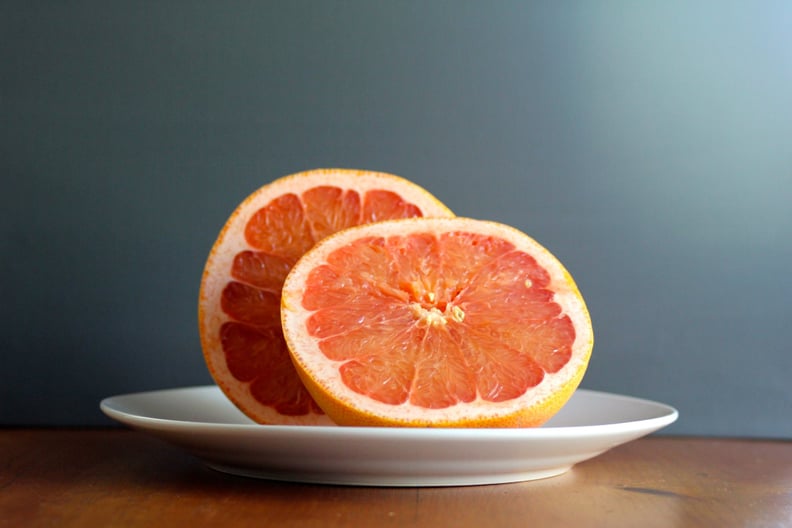 Citrus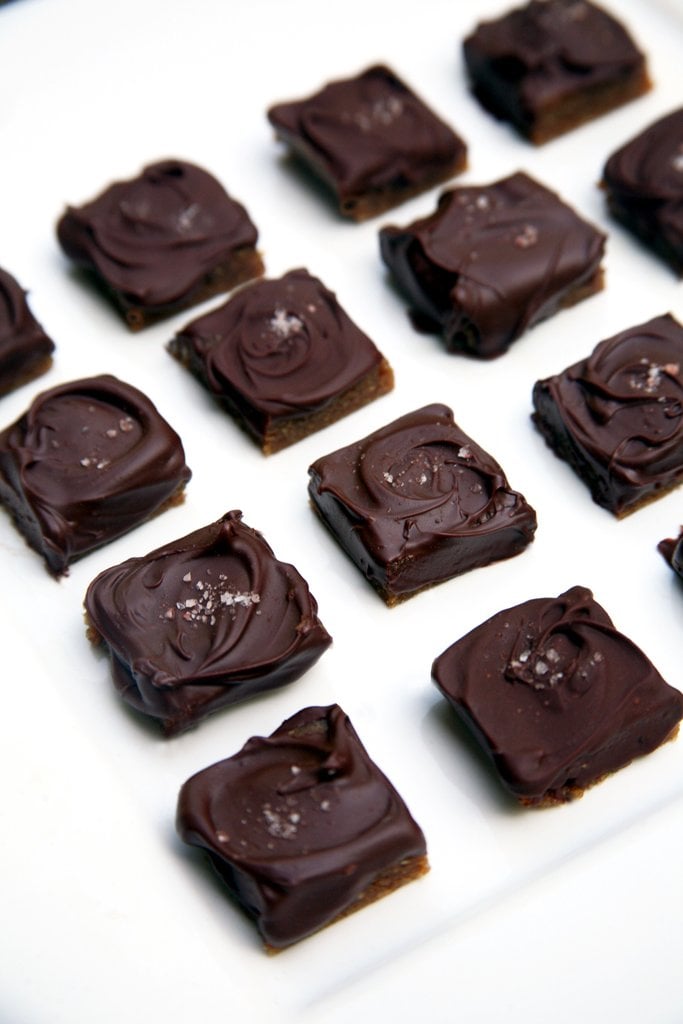 Dark Chocolate
Here's a treat (literally): dark chocolate is super high in magnesium, can fight stress, and also may reduce cortisol levels. Yet another reason to have a little chocolate on hand at all times.