The 6 Best Home Elliptical Machines to Help You Conquer Your Fitness Goals Are Here
Every editorial product is independently selected by our editors. If you buy something through our links, we may earn commission.
Elliptical workouts are an effective, low-impact way to get your heart rate up while working on your mobility. You can pedal forward for a cardio workout, similar to running, but without the stress on your knees. A backpedaling elliptical workout can target your calves and hamstrings. And any elliptical workout will challenge you to keep your core stabilized. But there's one challenge to taking on an elliptical workout: elliptical machines tend to live at the gym.
Ahead, we've listed the six best at-home elliptical machines — as rated by consumers like you — to help you bring the advantages of an elliptical workout into your home. Each with their own unique set of features, find one that meets your fitness goals.
01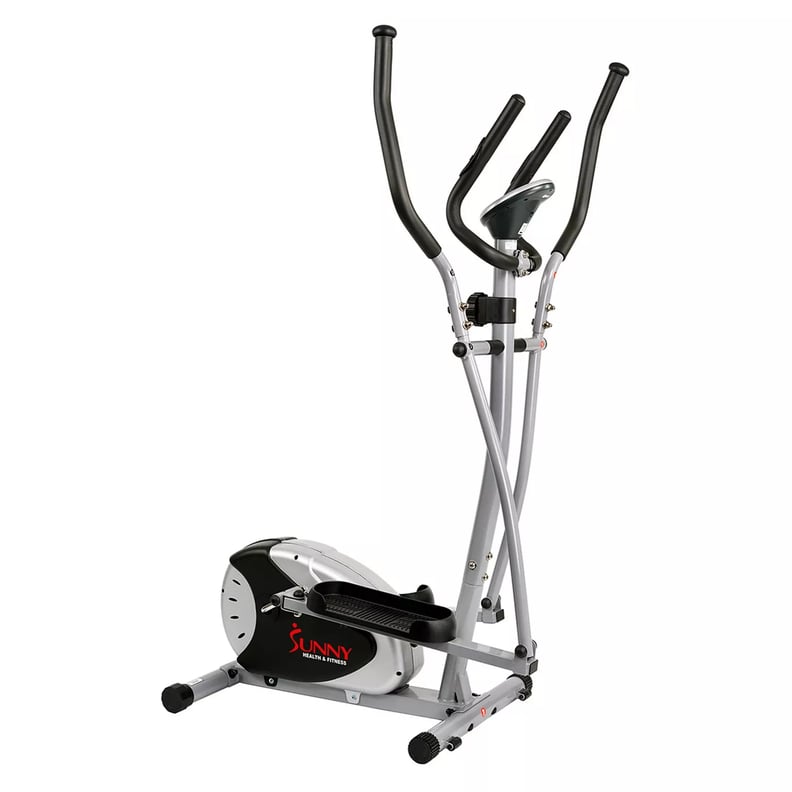 Best Beginner Elliptical: Sunny Health and Fitness Magnetic Elliptical
The Sunny Health and Fitness Magnetic Elliptical ($180) is perfect for someone looking for an easy-to-use machine. With eight resistance levels, magnetic resistance, and "anti-slip" foot platforms, this machine is great for someone looking to invest in their first elliptical. One reviewer wrote, "I gave it 5 stars because it fits my needs perfectly and is a great value for the price."
02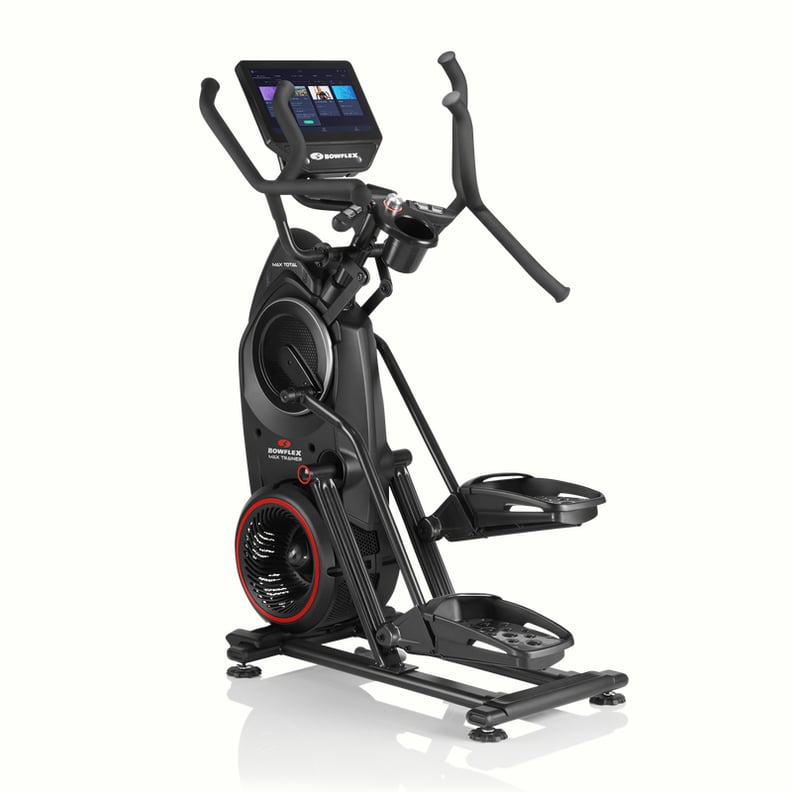 Best Compact Elliptical: Bowflex Max Total 16
Looking for an elliptical that won't take over your entire living room? Then check out the Bowflex Max Total 16 ($2,799). At 50 inches long and 31 inches wide, this Bowflex elliptical takes up a smaller footprint than your typical machine while providing 20 resistance levels and a connected touchscreen with a one-year membership to the JRNY workout platform. One parent who got this machine and rated it five stars on Bowflex's site said, "We can all get a good workout even though we are at different levels of activity. The machine is very sturdy, like something you'd use at the gym."
03
Best Full-Size Elliptical: Sole E25
If you're in the market for a full-size elliptical, then meet the Sole E25 ($1,000, originally $1,800). This full-size machine has features to match including 20 levels of resistance, a cooling fan, Bluetooth speakers, a tablet holder, a USB port to charge your device, and heart-rate monitors that are built into the handles. When it comes to user experience, one consumer wrote, "I've had other makes of ellipticals that wore out or just never performed. This one is durable and smooth."
04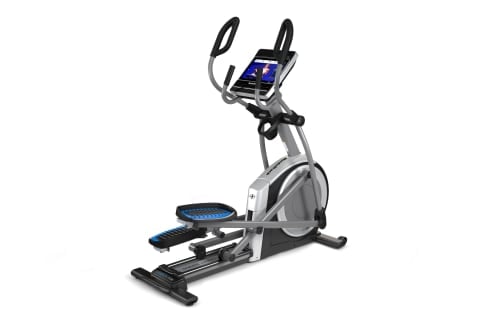 Best Connected Elliptical: NordicTrack Commercial 14.9
The NordicTrack Commercial Elliptical 14.9 ($1,999) comes with a 30-day membership to its workout platform iFit and a 14-inch touchscreen monitor, but that's not the most interesting part about this connected machine. During class, the trainers are able to control your elliptical's incline and resistance so you can focus on your workout, not on touching any buttons. A reviewer who took advantage of this machine's connected abilities wrote, "Enjoyed the hike. Loved the inclines. Beautiful ending."
05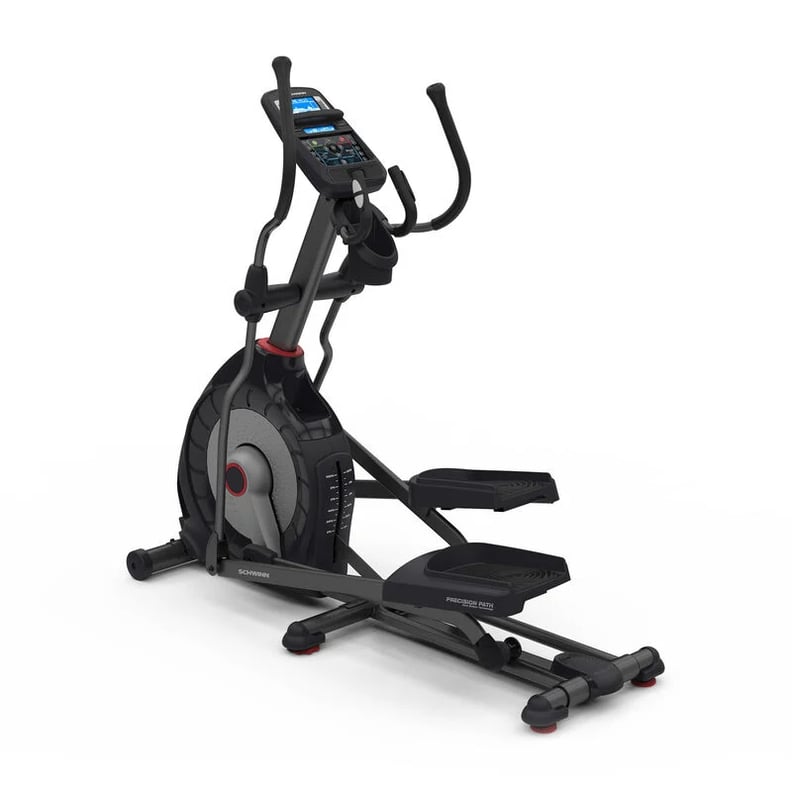 Best Customizable Elliptical: Schwinn 470
Take control of your elliptical experience with the Schwinn 470 ($999). Twenty-nine built-in programs, 25 levels of resistance, several "quick keys" to get going without having to press a bunch of buttons, and a three-speed fan are just a few of the features that allow for this elliptical to work with you to get you working out at your level. And yes, it syncs to your smartwatch.
"[The Schwinn elliptical] has been working great and is very sturdy and stable. Quiet too. Easy to adjust resistance and incline. An excellent product for the price," said one reviewer who gave this machine five stars.
06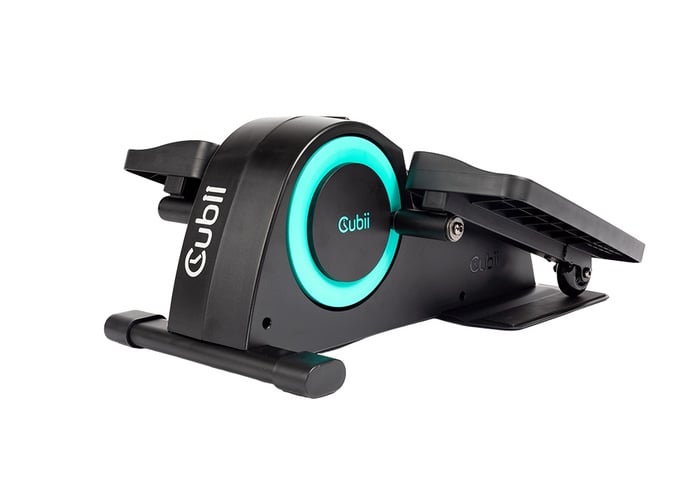 Best Seated Elliptical: Cubii JR1
Working from home and constantly tapping your feet? We introduce to you the Cubii JR1 ($269). This seated elliptical easily slides underneath your desk so you can work out without leaving your chair. You also have the ability to grab a free trial to the Cubii Studio+ online workout platform so you can explore all the ways you can work out with Cubii. "I've gone from just sitting in front of a screen all day to adding several km of cardio while I work or watch TV," a five-star reviewer said.