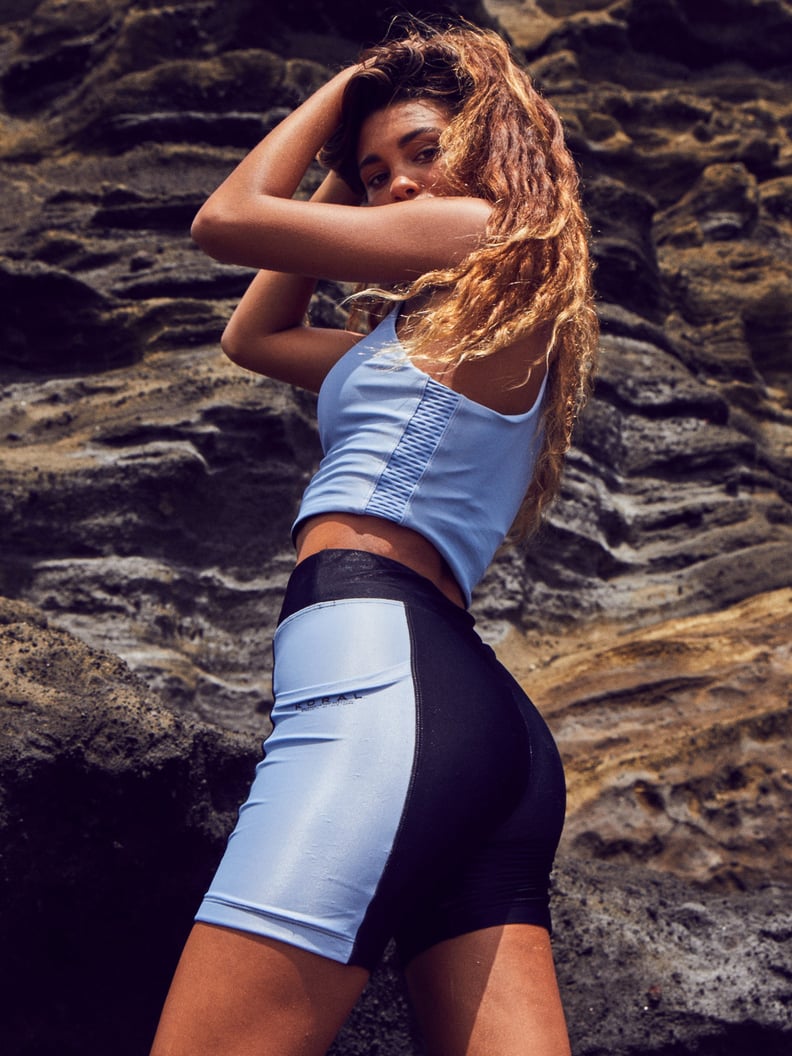 Koral
Koral
Every editorial product is independently selected by our editors. If you buy something through our links, we may earn commission.
If you've been looking for some new activewear, we've got you covered. Whether you're looking for classic black leggings you can wear all the time or a fun matching set that's perfect for summer, sometimes a new piece of workout wear is exactly the motivation you need to get a sweat session in. Right now, we're loving Koral for a bunch of different reasons. For one, the pieces are some of the most flattering we've seen, and if cute leggings don't inspire a few more squats, we don't know what will. Plus, the fabrics are unique and innovative, and the silhouettes are always unique.
There are classic staples like cropped tanks and bike shorts, as well as fun backless jumpsuits; yes, you read that right. If you're in the mood to wear something fun and functional, you've got to shop Koral. Plus, if you buy today, you can score 35 percent off the entire site with code Summer35. Happy shopping!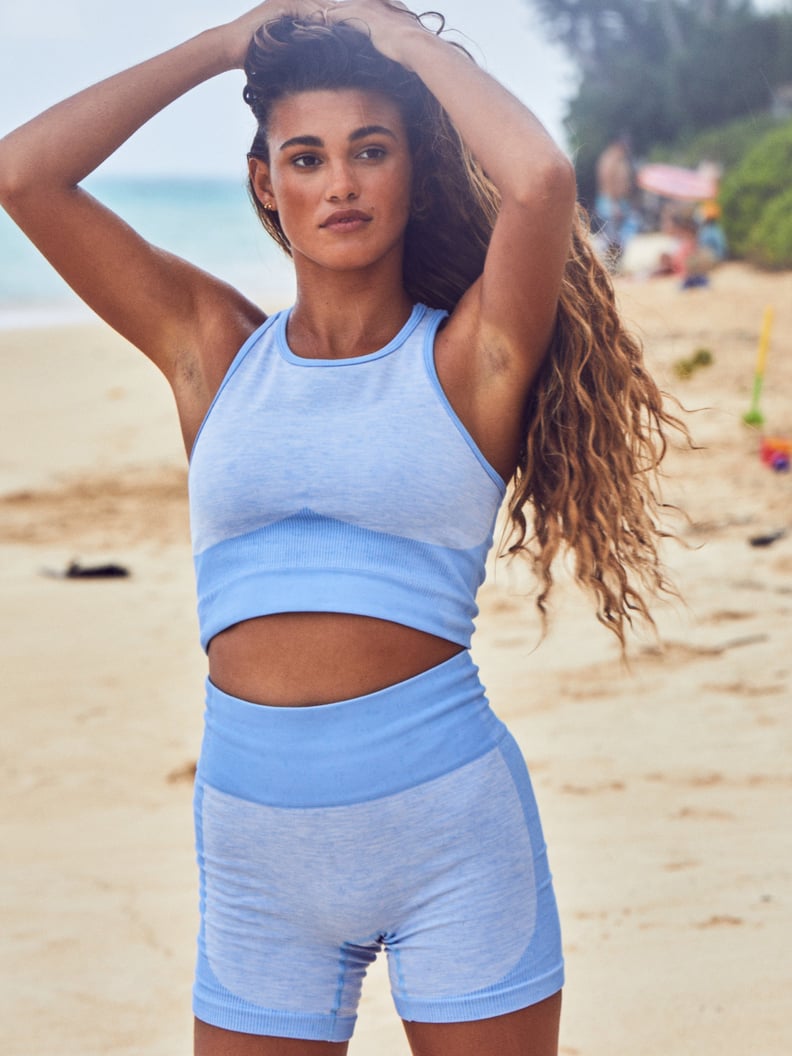 A Comfortable, Seamless Set: Koral Shell Seamless Bra and Belen Seamless Shorts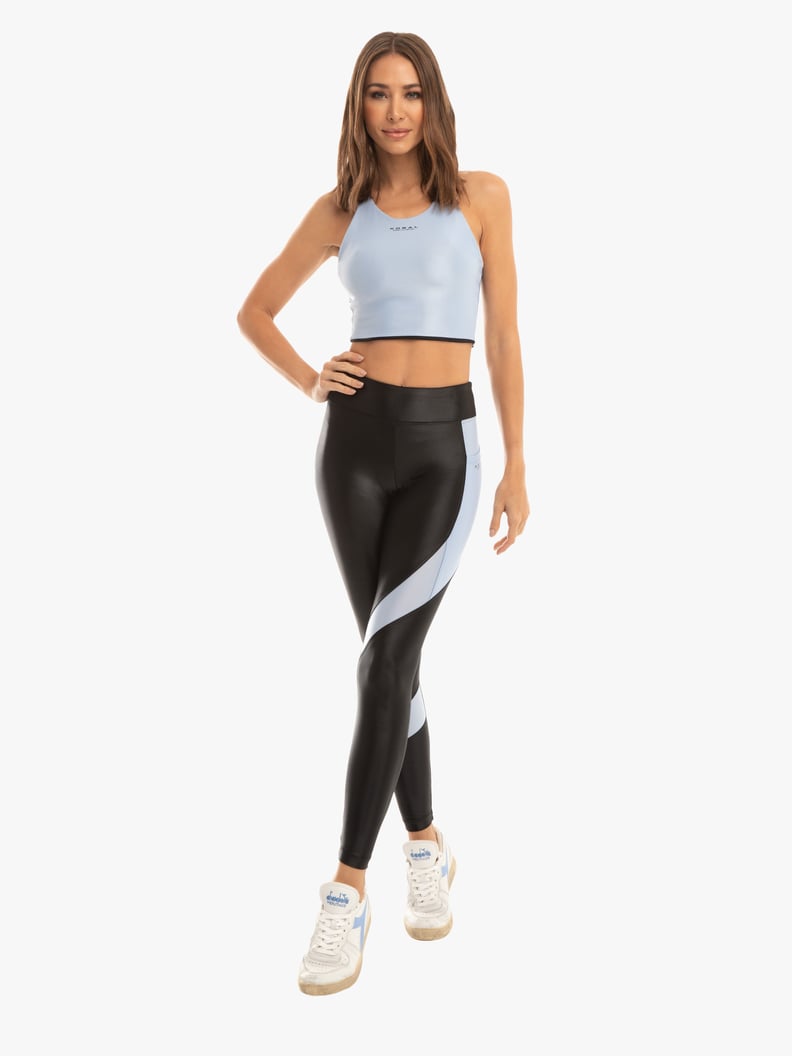 Not Your Basic Black Legging: Koral Pista Infinity High Rise Legging
We've got a closet full of black leggings, so when there's one with a fun detail, it stands out, and makes us more likely to choose that pair when we're gearing up for a sweat session. We like this Koral Pista Infinity High Rise Legging ($105) because of the cool colored detail along the leg. Plus, the material looks great on.
A Jumpsuit With Pockets: Koral Jet Infinity Jumpsuit With Pocket
Workout jumpsuits are sleek and fun, but honestly, they're not always the most functional. This Koral Jet Infinity Jumpsuit With Pocket ($149) is great for low-impact activities, and the pockets are game changers in terms of functionality.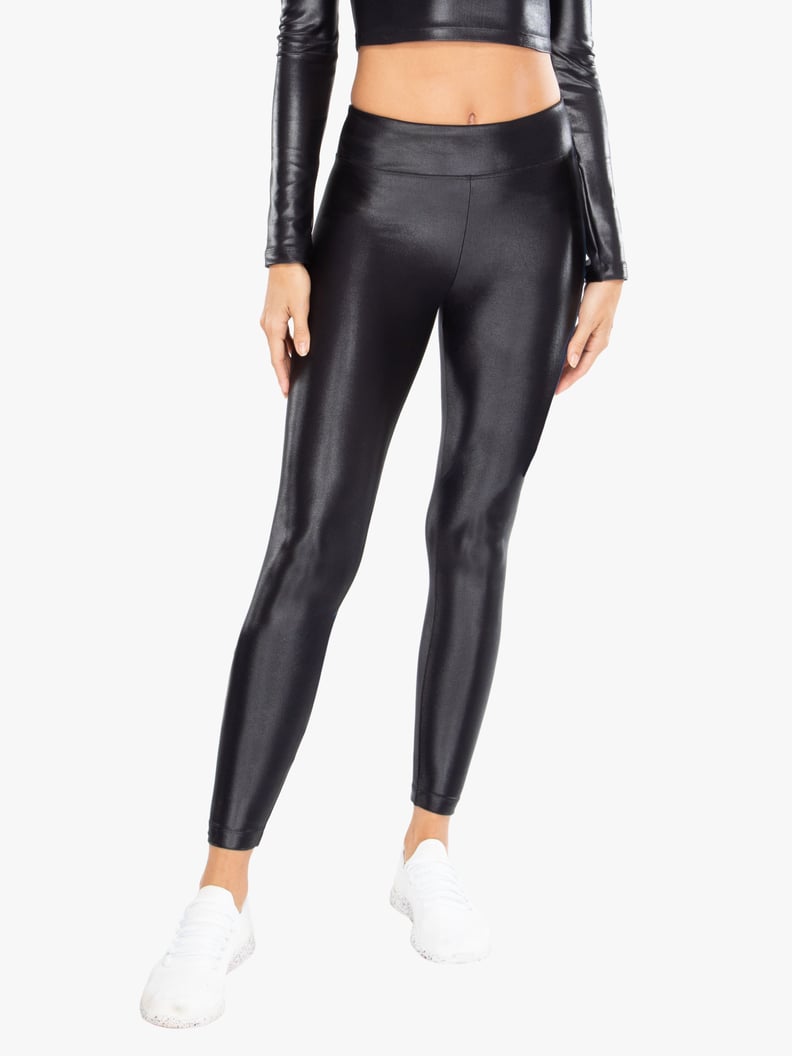 The Bestselling Legging: Koral Lustrous High Rise Legging
When we think of Koral, we think of these Koral Lustrous High Rise Leggings ($88). They come in over a dozen colors, but black is always a good idea. The shiny material looks so good on, and they're made for high impact activity.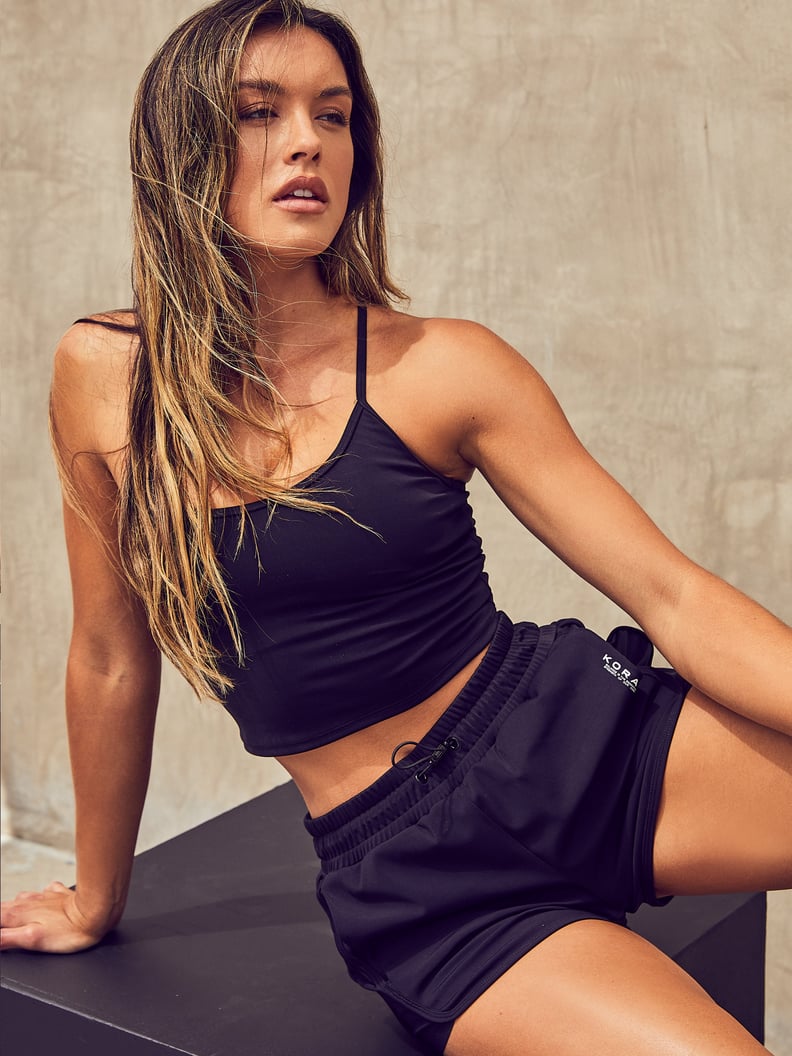 A Longline Bra Tank: Koral Leah Blackout Sports Bra
This Koral Leah Blackout Sports Bra ($75) is a wardrobe staple. It goes with everything, and is long enough to seamlessly pair with shorts or leggings.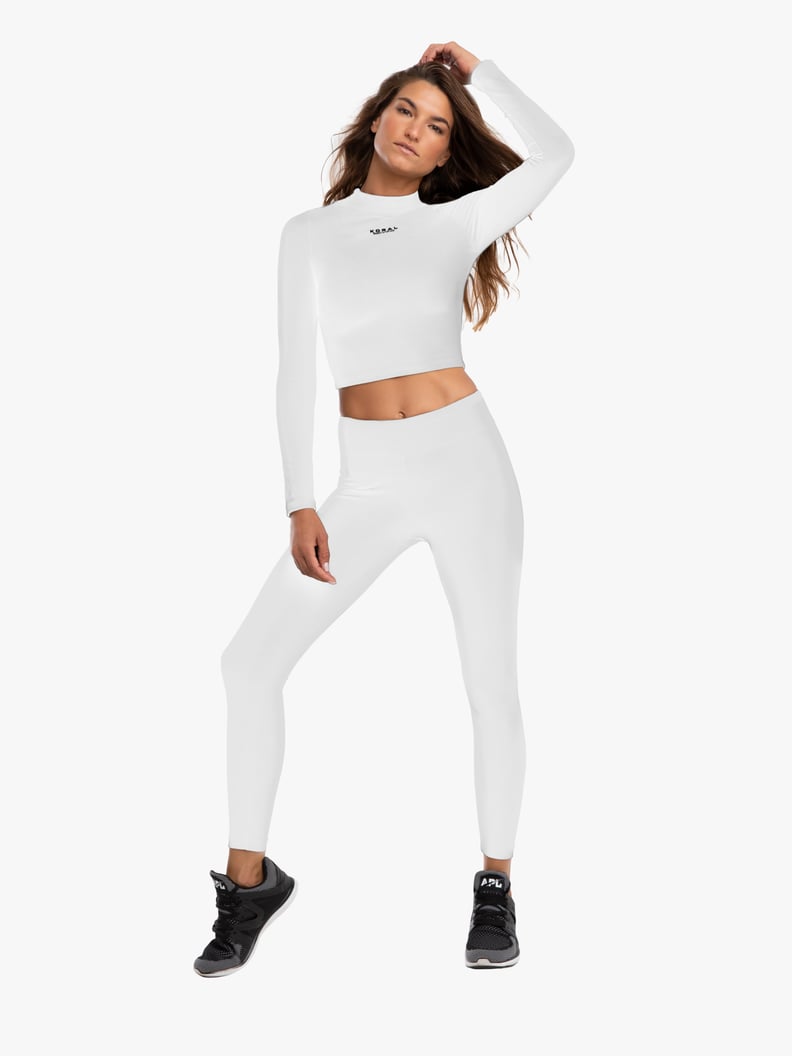 A Sleek, Covered Set: Koral Drive High Rise Blackout Legging and Luca Blackout Crop Top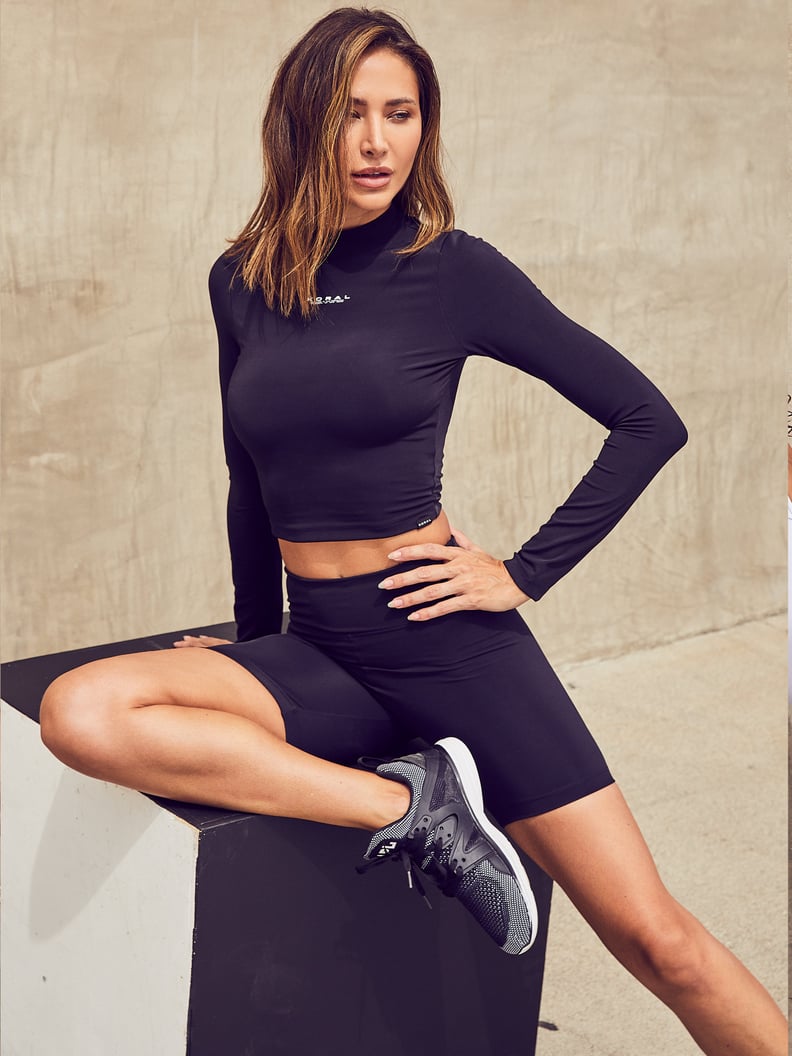 Essential Bike Shorts: Koral Wonder High Rise Blackout Shorts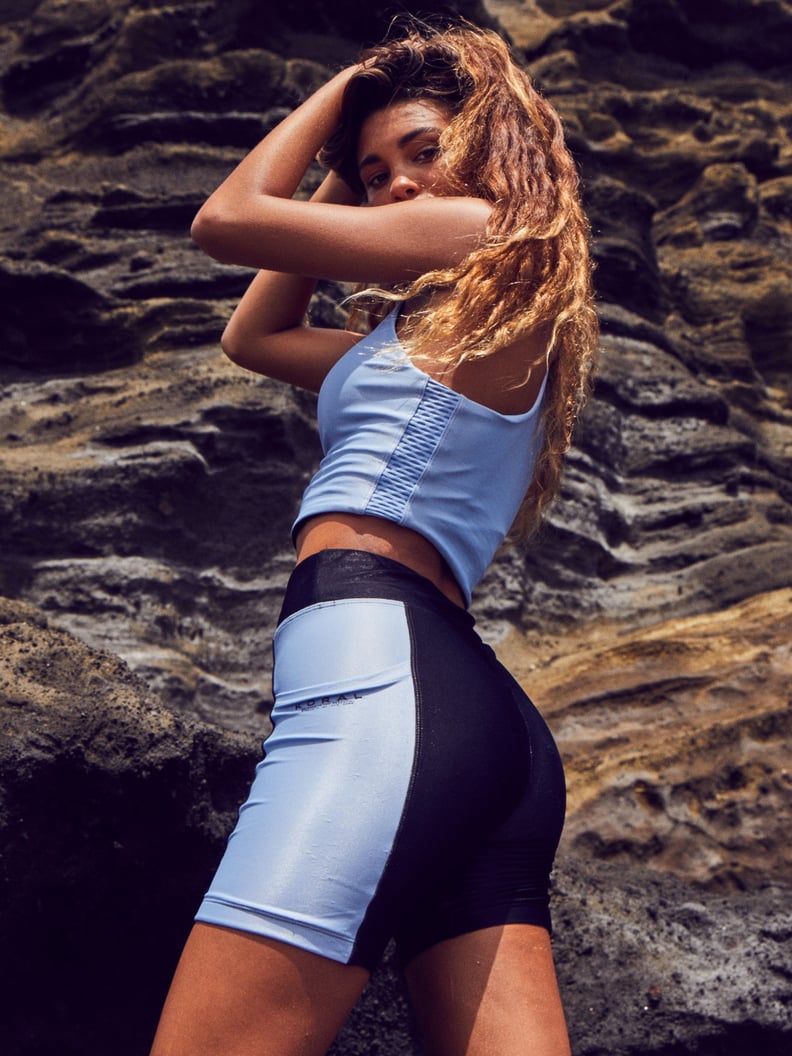 A Summer Set: Koral Start High Rise Infinity Short and Bruna Infinity Sports Bra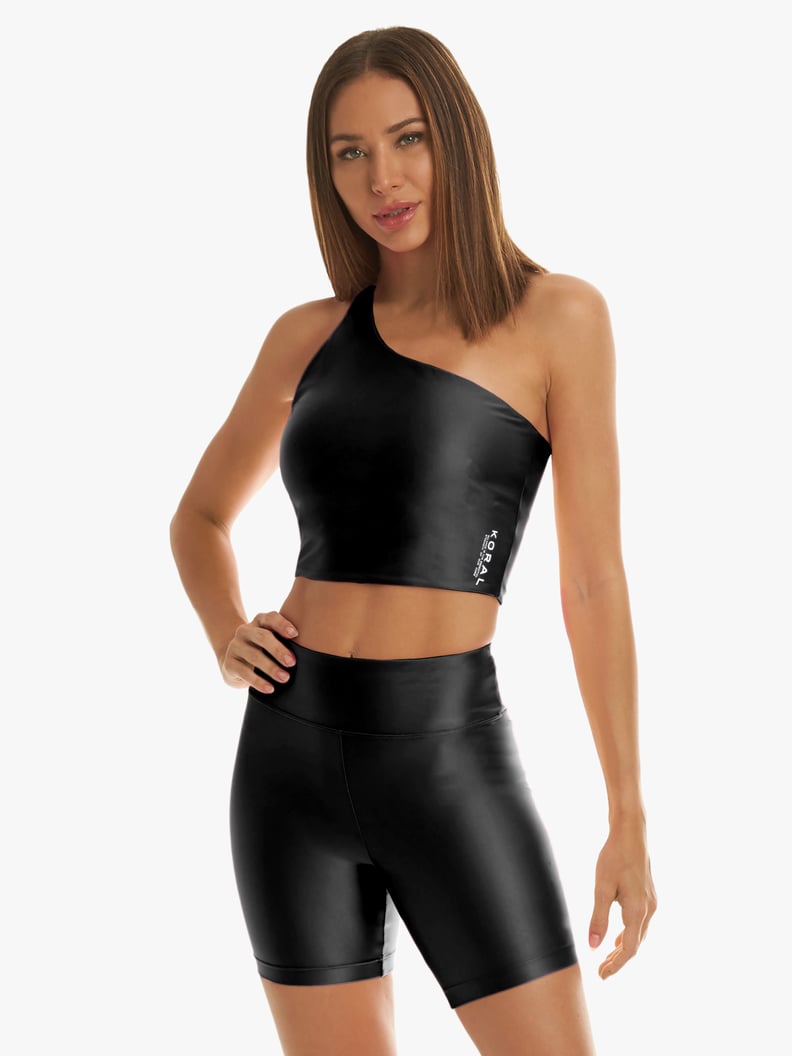 A Shiny Bra: Koral Attract Infinity Top
The one shoulder top is having a moment, and we like the length of this Koral Attract Infinity Top ($77). It's not too short or too long, and the shiny material is so cool.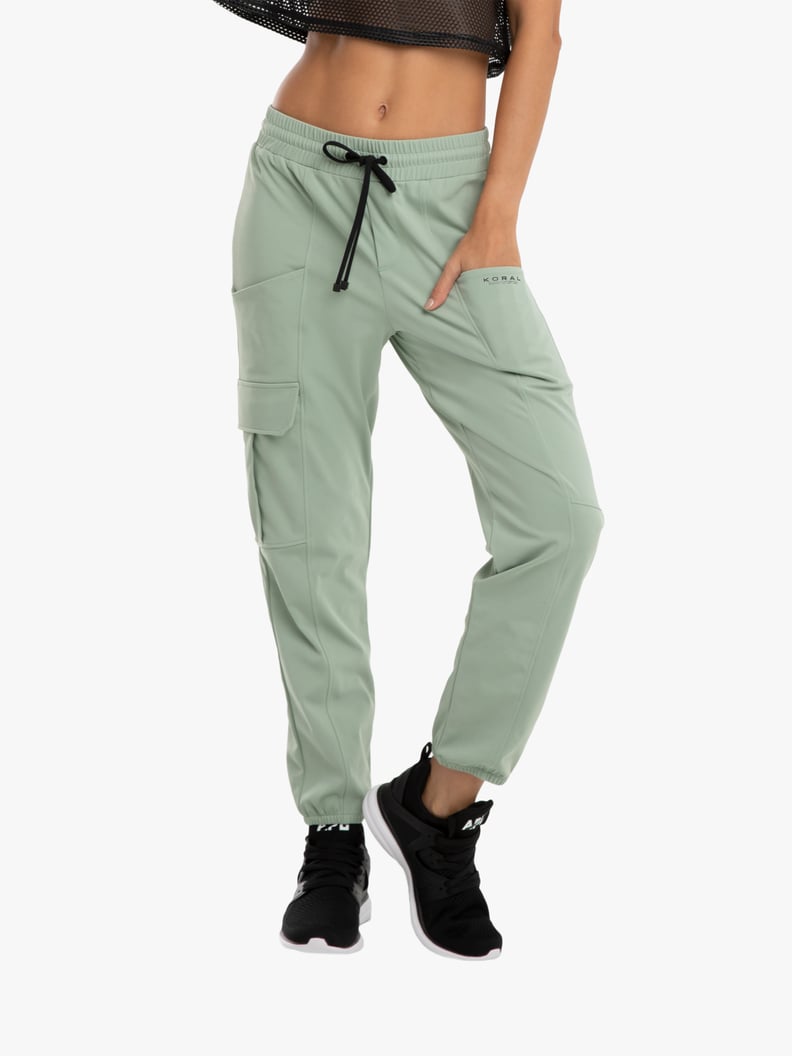 A Cargo Pant: Koral Hypnos Blackout Pant
If you're hiking and don't feel like bringing a fanny pack or bag, just wear these Koral Hypnos Blackout Pants ($198). We're into the light green color, and there are so many pockets, you can keep everything on you at all time.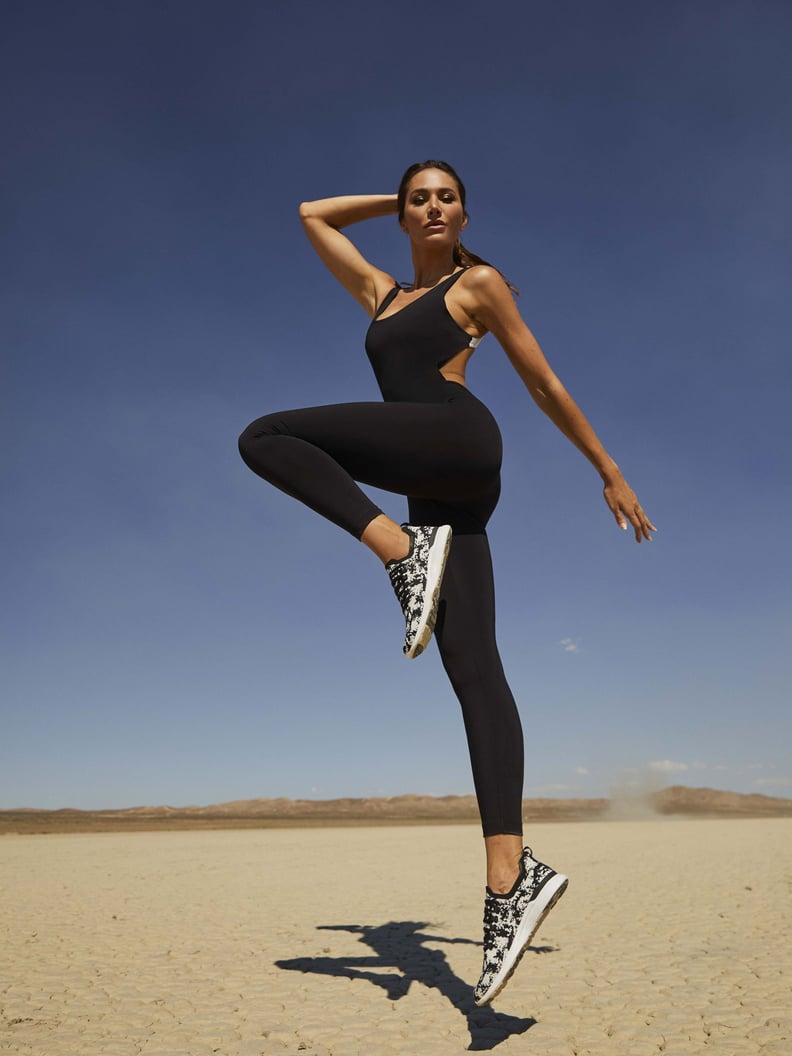 A Statement Jumpsuit: Koral Test Blackout Jumpsuit
If you want an all-in-one outfit, get this cool Koral Test Blackout Jumpsuit ($155). The back is almost completely backless, with a mesh piece by the shoulders that holds everything together. It's sexy, fun, and made to move with you.
A Minimal Sports Bra: Koral Slate Blackout Sports Bra
When you're looking for a sports bra that can layer easily, this Koral Slate Blackout Sports Bra ($92) is a good option. The white goes with pretty much everything, and it's got a breathable mesh back.