If You're Trying to Lose Weight, Bob Harper Says You Must Do These 3 Things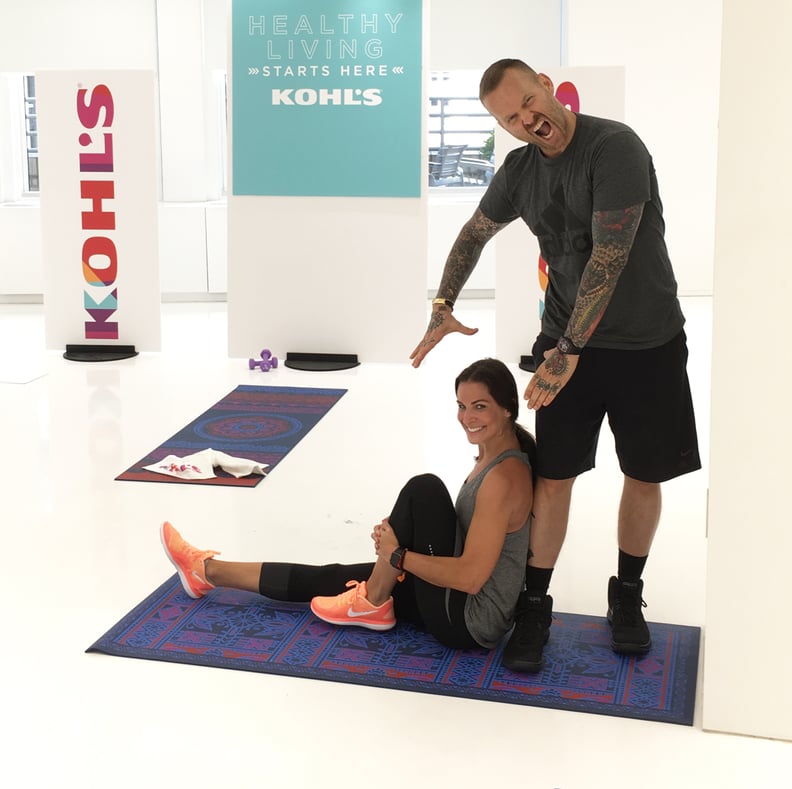 POPSUGAR Photography | Perri Konecky
POPSUGAR Photography | Perri Konecky
1. Say Goodbye to Sugar
Bob wasted no time before saying that giving up sugar is the "easiest" way to lose weight. "If you can just pull sugar out of your diet, you're going to be able to lose weight," he told POPSUGAR. While we know that sugar can lead to obesity and heart issues, there's no denying how addicting it can be, and it can be one of the hardest things for people to cut out. But when you do cut it out, the results are remarkable.
After one of POPSUGAR's editors went cold turkey on her sugar addiction, she couldn't deny how amazing she felt, and that's why Bob said it's the most important thing for weight loss. Not only does giving up sugar alleviate bloating, but you will also feel more energized, it can clear up your skin, and it can miraculously help with nasal congestion. Need some encouragement to knock your sugar addiction for good? These date-sweetened cookies and sugar-free brownie recipes should help!
2. Hello, Portion Control
While it can be difficult to change your entire diet while embarking on a weight-loss journey, Bob's second tip will immediately make your goals more attainable (and will probably make you let out a big phewwww). "Forget about changing anything of your diet, except for portions of it," Bob said. "Eat half of the amount that you're normally eating, and you'll naturally lose weight from that."
So simple. You don't have to change what you're eating, just how much you're eating. Instead of two pieces of chicken breast for dinner, go for one. Instead of a large portion of pasta with your meal, slash that portion in half, and voila.
3. Balance! Balance! Balance!
Even if you're following a strict diet, or cutting out specific things, Bob stressed the importance of understanding every item on your plate and making sure there's a balance with each meal. "Every single time you eat, you've got to think about where your protein is, where your fat is, and where your carbs are," he said. "You've got to make sure that you've got that good combination every single time that you eat."
"You're going to feel more satisfied, and you'll be more likely to eat less and avoid snacking," Bob added. He also explained how he prefers three well-rounded meals and one snack, because he's not a fan of "grazing through the day."
Understanding how every little thing you put into your body fuels you will make you want to eat healthier, and you will definitely see results. "Start eating like that, and it just makes more sense, you feel better, and you'll be more inclined to lose weight."