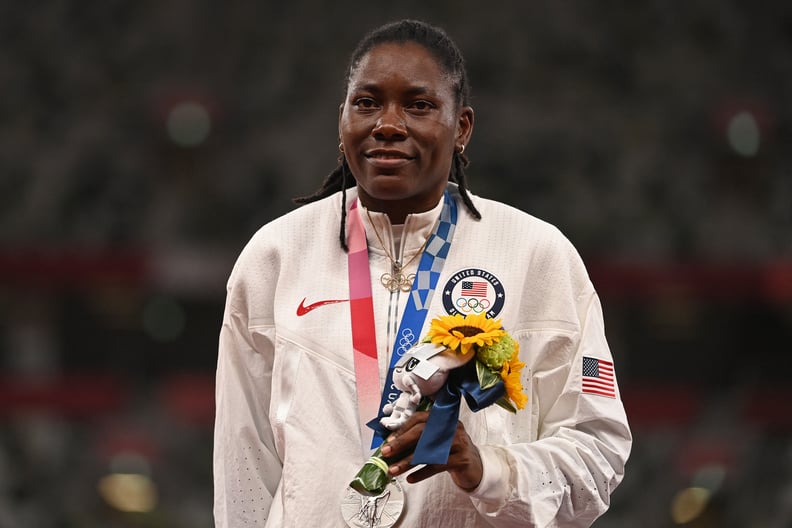 Track and field athlete Brittney Reese competed in her fourth Olympic Games in Tokyo, and the 34-year-old won another medal in the long jump, this time silver. She placed fifth in Beijing in 2008, won gold in London in 2012, and got silver in Rio in 2016. So with this impressive career, the 34-year-old acknowledged that the field part of track and field events don't get as much recognition as the track athletes.
"It just sucks that, you know, if I was on the track side of the sport, I'd be the Usain Bolt of long jump," she said, according to USA Today. "But just being on the field-event side, it just doesn't get that attention that it deserves."
Reese has 11 medals total, including from the Olympics and World Championships. So who does she think is the greatest long jumper of all time? "I am," she said. "Point blank."
She placed second in the long jump at 6.97 meters. Germany's Malaika Mihambo won gold with seven meters, and Nigeria's Ese Brume got bronze with 6.97 meters.
Tokyo will be Reese's last Olympic Games so she can spend time with her son, who she said is starting sports soon. "I'll probably go cry in the car, but as of right now I'm good."
Scroll through to see Reese's high-flying jumps in action as well as her taking home the silver medal.