Camila Cabello Talks Therapy Ahead of Familia Release
Camila Cabello Opens Up About the Importance of Therapy: "I Just Felt So Vulnerable"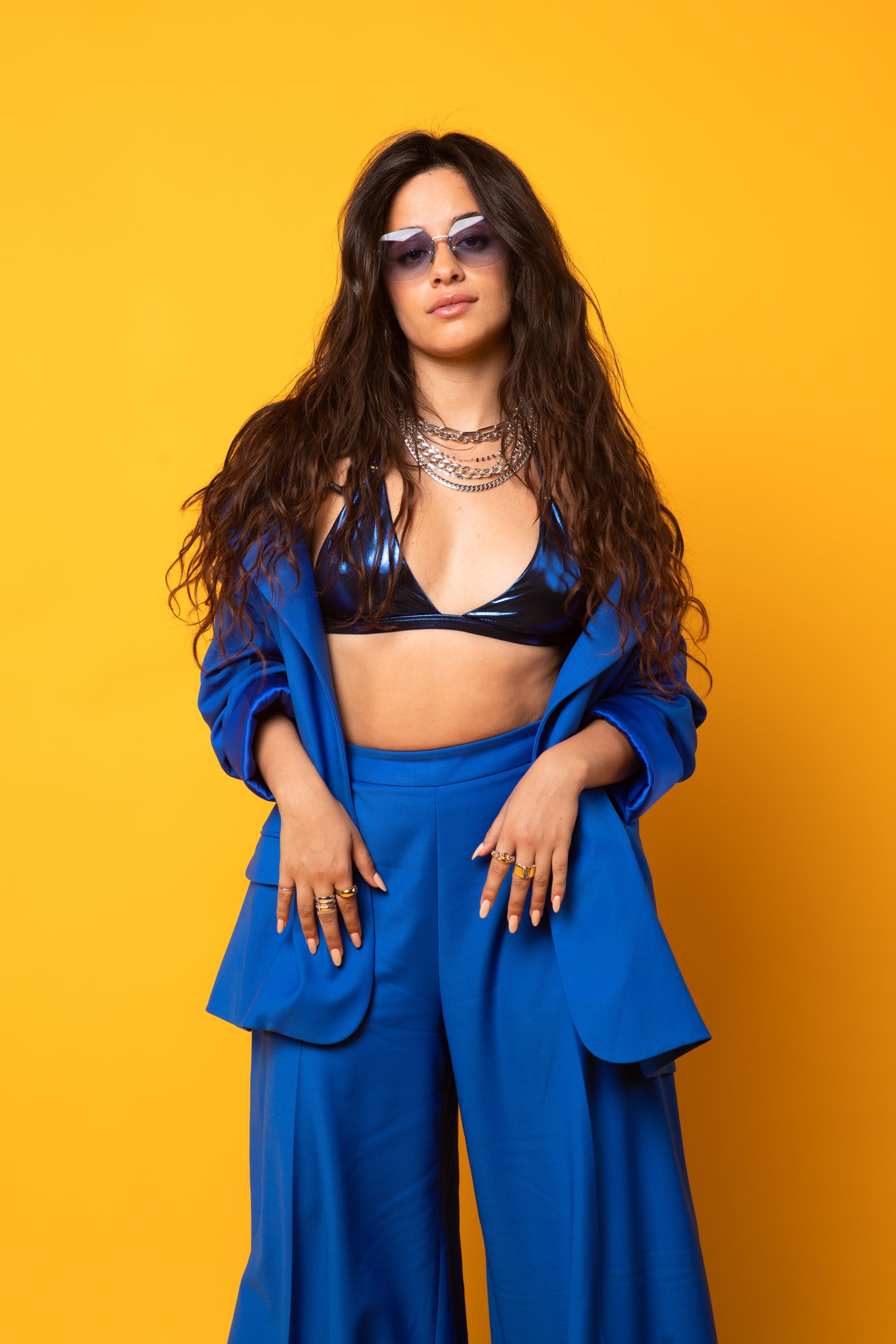 Ahead of Camila Cabello's new album "Familia" releasing this Friday, the 25-year-old star spoke with E! News in an episode of "Daily Pop" about how helpful therapy has been for managing her mental health struggles. "There was a time where my anxiety felt so bad, I was like, 'I don't feel like I can go in the studio. I don't feel like I can work,'" she said.
In November of last year, Cabello and Shawn Mendes ended their two-year relationship with a joint statement. "Hey guys, we've decided to end our romantic relationship but our love for one another as humans is stronger than ever," it read. "We started our relationship as best friends and will continue to be best friends."
Following her breakup, she used her album as an outlet to open up and express emotions she had "only ever talked about with her mom and therapist." "I just felt so vulnerable. It was so hard to talk about those things," she said. In a November 2021 episode of Apple Fitness+ Time to Walk, Cabello noted how the pandemic contributed to the struggles: "I was just left with my anxiety and my mind. And it was getting in the way of my relationship. It was getting in the way of my friendships, my time at home."
Cabello mainly credited therapy as her way of working through these "paralyzing feelings." In her interview with "Daily Pop," she said: "My life was so bad and so painful that I was like, 'If you tell me that eating s--t off the ground will make me feel better, I will do it.' I was like, 'Yes, of course, therapy. All of it.'"
This isn't the first time the "Cinderella" star has publicly opened up about her mental health struggles. Last week, Cabello took to Instagram to speak out about body-image insecurities and anxiety after she was photographed in a bikini by paparazzi. She also recently penned an essay for WSJ Magazine about her battle with obsessive-compulsive disorder and anxiety. "There was something hurting inside me, and I didn't have the skill to heal it or handle it. In order to heal it, I had to talk about it," she wrote.
In the Time to Walk episode, Cabello reflected on her experiences. "I definitely asked for help. I asked for time. And I learned a lot of tools," she said. "I tried a lot of different things, different kinds of therapy, meditation, exercise, changing the way I eat, definitely changing the way I schedule my time and making sure that there's balance, that I have time for friendships and connection with people and I'm not just nose to the grindstone, not paying attention to my body and my needs."
On "Familia," you can expect to hear collaborations with Ed Sheeran, Willow Smith, Maria Becerra, and more. Cabello said in an interview with Billboard late last year that her album is inspired by her relationships. "It's all about connections with other people, hence, 'Familia.'"