Can You Wear a Disposable Face Mask More Than Once?
If You Have No Choice but to Wear a Disposable Mask Again, Take These Doctors' Advice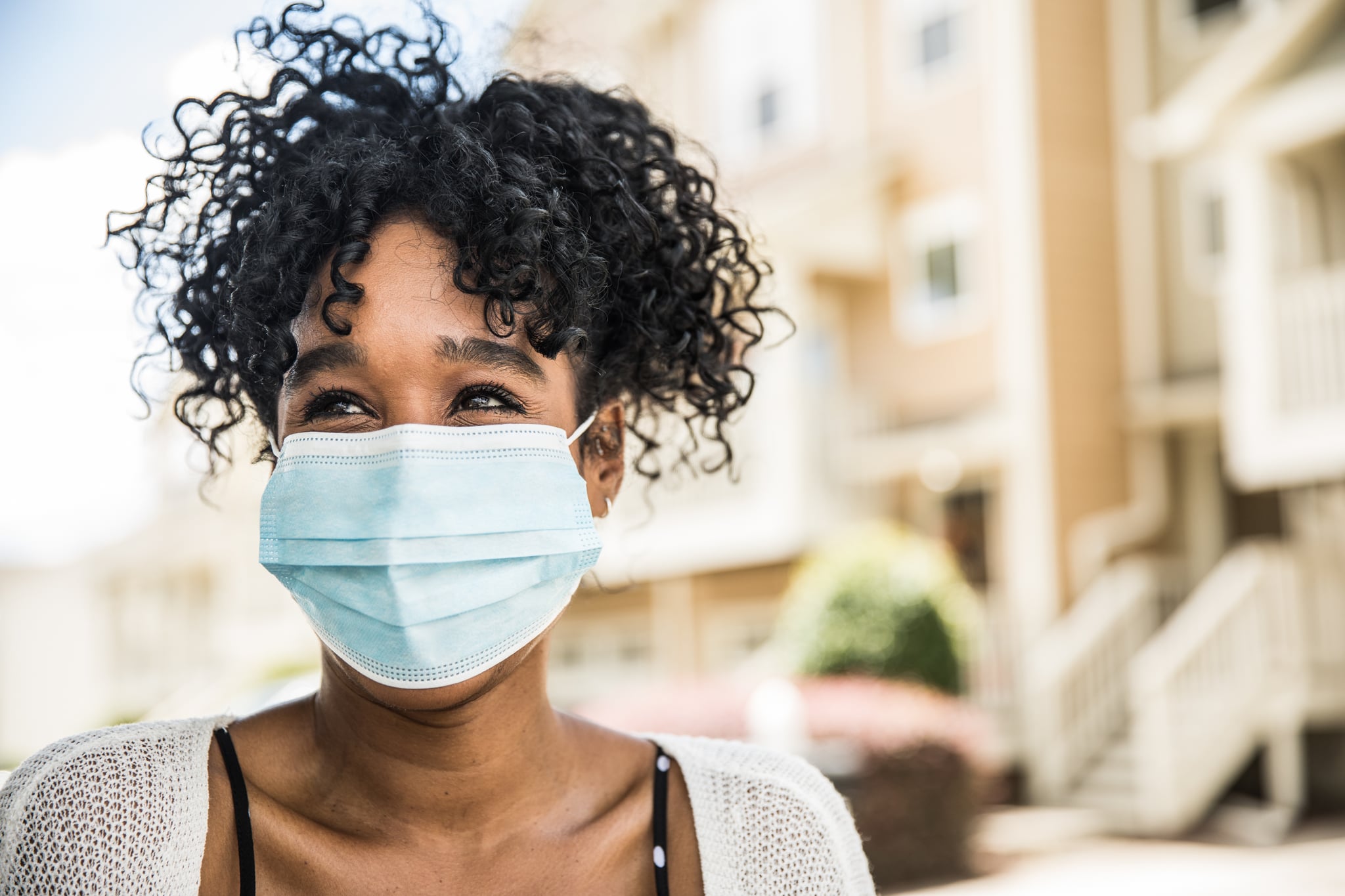 With masks now being a part of everyday life, it's almost inevitable that you'll find yourself running short on them at some point. So, if you really need to go somewhere, and all you have is a disposable mask you've already worn, can you wear it again?
"Wearing a disposable mask that you have already previously worn is better than wearing no mask at all, but you should do your best to change your disposable face mask every day," William A. Haseltine, PhD, author of A Family Guide to COVID and A COVID Back to School Guide and chair of the US-China Health Summit, told POPSUGAR. Dr. Haseltine noted that disposable masks can get very dirty from just one use and they can't be properly cleaned like a fabric face mask.
Steven Quay, MD, PhD, a physician and scientist, agreed, explaining that "while the best practice is a new mask every time, a used mask is a 'good' option compared to going without one." While Dr. Quay doesn't recommend wearing a disposable mask for more than one day if possible, he provided a few tips for what to do if you absolutely have to reuse one.
First, pay attention to which side of the mask is the inside and which is the outside. The side that was facing away from you the last time you wore it is more likely to be contaminated, so you don't want that to touch your face. You should also really only handle the mask by the straps. "Never touch the outside surface, and if you do, stop what you are doing, put the mask down on a tissue, and wash your hands," Dr. Quay told POPSUGAR. (In fact, it's a good idea to thoroughly wash your hands after handling the mask regardless.) "The worst thing you can do is touch the outside and then touch the inside. So, don't do that," he added.
To avoid needing to wear a mask again — or being caught without one if you drop it on the ground, for example — it's best to always have a spare on hand. Try keeping a mask in a few key spots, like your car, your workspace, and your purse. It's the safest bet.