Two-time Olympic gold medalist Carli Lloyd is a walking record book to say the least. A seasoned veteran on this summer's USWNT Olympic roster, Lloyd — who's celebrating her 39th birthday in Tokyo — will be the oldest US women's soccer player to ever compete at the Olympics. But she's also looking to break at least two more records. Scoring a goal in Tokyo would make her the oldest player in the world to ever score at the Olympics. (She's already the oldest woman to score an Olympic goal!) And, if the USWNT take home a fifth Olympic gold, they'll be the first soccer team to win back-to-back World Cup and Olympic championships.
The stakes are high, but as Lloyd recently explained to NJ.com, she's been preparing for this moment "[24] hours a day, seven days a week for 17 years" on the international stage. "People will talk about your legacy when you're done, when you retire. I know deep down what I've done and accomplished, what I've had to overcome and what I've given to the sport," she said. Going into Tokyo, Lloyd has been very open about the possibility that she'll retire and never compete at a World Cup or in the Olympics again. "There are other things that I want to do in life," she explained, adding that after putting her life "on hold" for nearly two decades, she's ready to take that next step. "At some point, all good things come to an end, but for me it's mostly going to be the decision to walk away because of that next chapter."
So, what else should you know about this two-time World Cup champion, four-time Olympian, two-time Olympic gold medalist, and 2015 FIFA World Player of the Year? Keep reading to find out.
01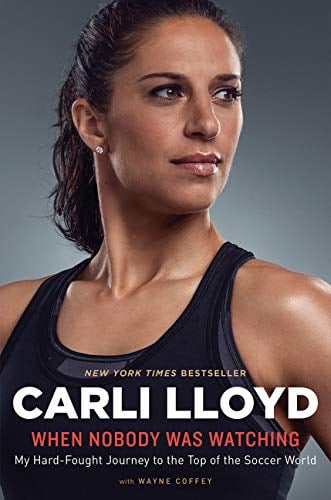 She's a Published Author
02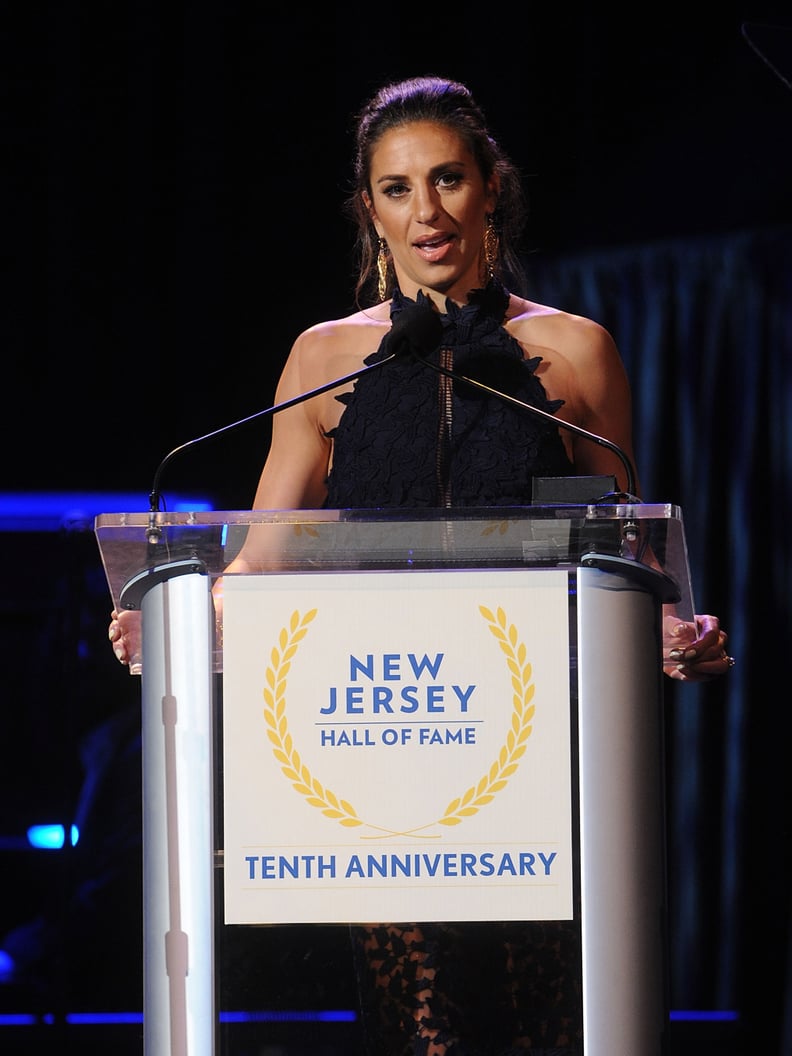 She Was Inducted Into the New Jersey Hall of Fame
Born and raised in the Garden State, Lloyd was inducted into the New Jersey Hall of Fame during its 10th annual ceremony in 2018. "I have now come back to play for Sky Blue, which is in New Jersey. I've traveled on the road for quite some time, and now the plan is to stay in Jersey and hopefully end my career here," Lloyd said during her acceptance speech. "I'm a Jersey girl for life."
03
She Recently Reconnected With Her Family After 12 Years
"I think I just got to a point where you go for so long with not talking, and you kind of are like a 'Why are we doing this?' type of thing," Lloyd told Today in June 2021, several months after reuniting with her family. The 12-year rift began in 2008, when Lloyd's dad kicked her out of their family home. From there, things only got worse. She wasn't invited to her sister's wedding and all communication stopped between her and her parents.
Then, in 2016 — after publishing her memoir, in which she discussed the estrangement — Lloyd reconnected with her sister. When the pandemic struck and the Tokyo Olympics were postponed, Lloyd had time to really think about what she wanted for her life. "I think when we get older our thoughts change. My parents aren't getting any younger, and life's too short," she said. Her sister helped bridge the divide between Lloyd and her parents and brother, which led to the family celebrating Thanksgiving together last year. "I feel whole again," she said of their reunion.
04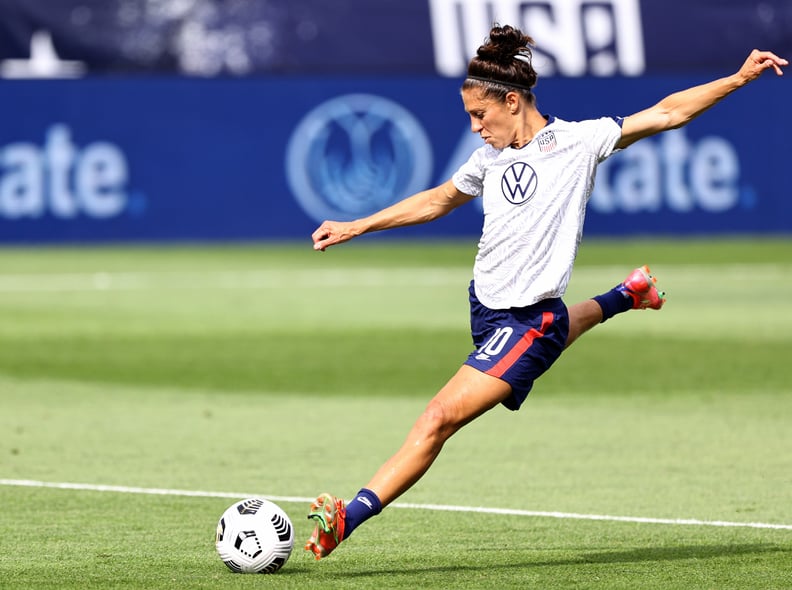 She Runs Her Own Soccer Clinics For Young Players
How often do you get the chance to learn hands-on from a professional athlete, nonetheless an Olympian? While many athletes may sponsor or make guest appearances at sports camps, Lloyd likes to lead her own. Lloyd's CL10 Soccer Clinics offer aspiring soccer players aged 8 to 18 a chance to learn her techniques and drills in person.
05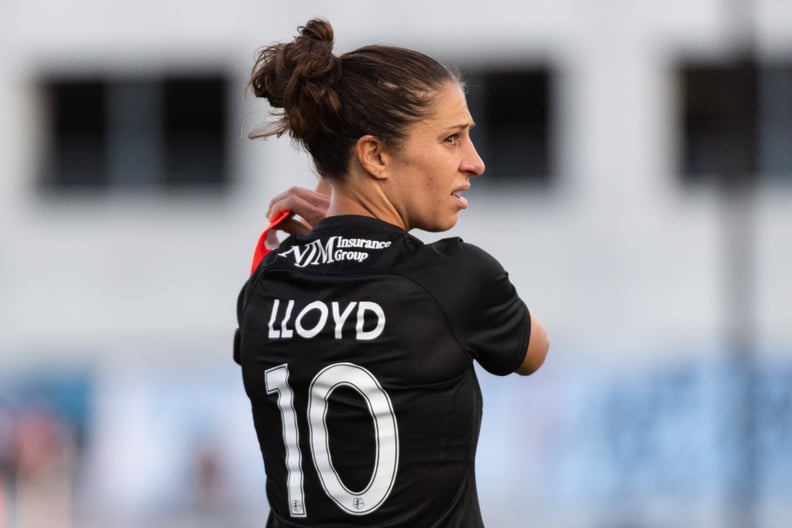 Her Signature Bun Is Her Most-Asked-About Beauty Secret
When it comes to non-soccer-related advice, Lloyd revealed she's constantly getting requests for a hair tutorial on her signature game-day updo. "Everyone is always asking me how I get my bun the way I do," Lloyd recalled in an interview with The Players' Tribune. The secret? Using two rubber bands that aren't too stretched out and "wrapping it around twice."
06
She and Her Husband Are High School Sweethearts
07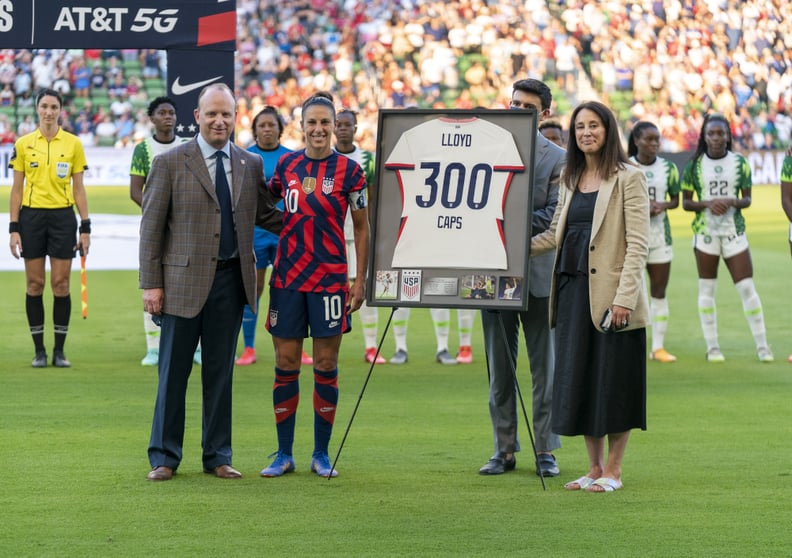 She's the Third Player in the History of US Soccer to Have Over 300 Caps
During an international friendly with Sweden this spring, Lloyd became just the third American player — in both men's and women's soccer — to play in 300 international matches. With her selection for Tokyo, she'll inch closer to former teammate Christie Pearce Rampone, whose 311 caps are the second-highest tally in program history.