Chic and Comfortable: These Pieces Will Have You Looking Forward to Your Work Commute
Paid Content For

As POPSUGAR editors, we independently select and write about stuff we love and think you'll like too. If you buy a product we have recommended, we may receive affiliate commission, which in turn supports our work.
It's not just those heading back to school who can look forward to fall shopping. For many of us, the idea of a new fall wardrobe serves as the light at the end of the tunnel when summer ends. As more and more of us head back to the office on a regular basis this fall, it's time to embrace commuter life once again. So why not take a cue from the back-to-school handbook and outfit yourself with clothes and accessories that make you actually want to head into the office?
Shop these cozy yet professional, practical yet durable pieces to make your fall office style one to get excited about — even if you have to spend an hour on a train or in your car to get there.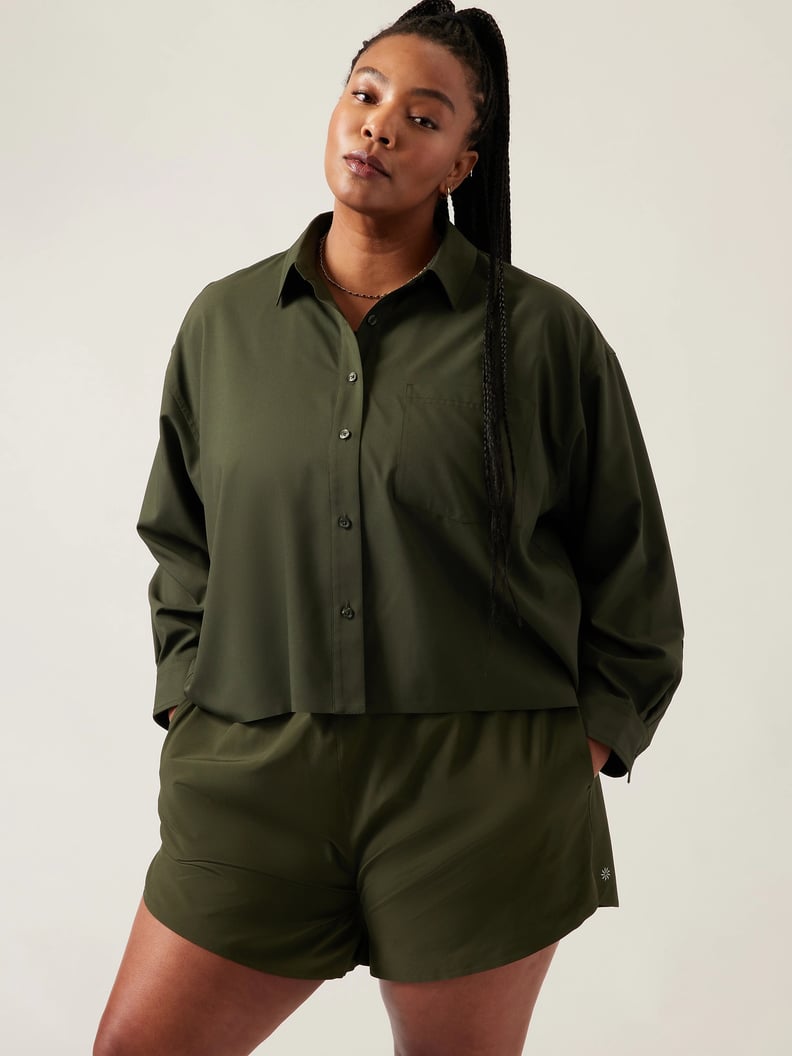 Athleta Cropped Stretch Tech Top
Worn buttoned up or left open over a tank, the Athleta Cropped Stretch Tech Top ($119) has some serious versatility. But beyond being a classic fall staple, this collared top boasts quality construction thanks to silk Featherweight Stretch fabric that's wrinkle resistant.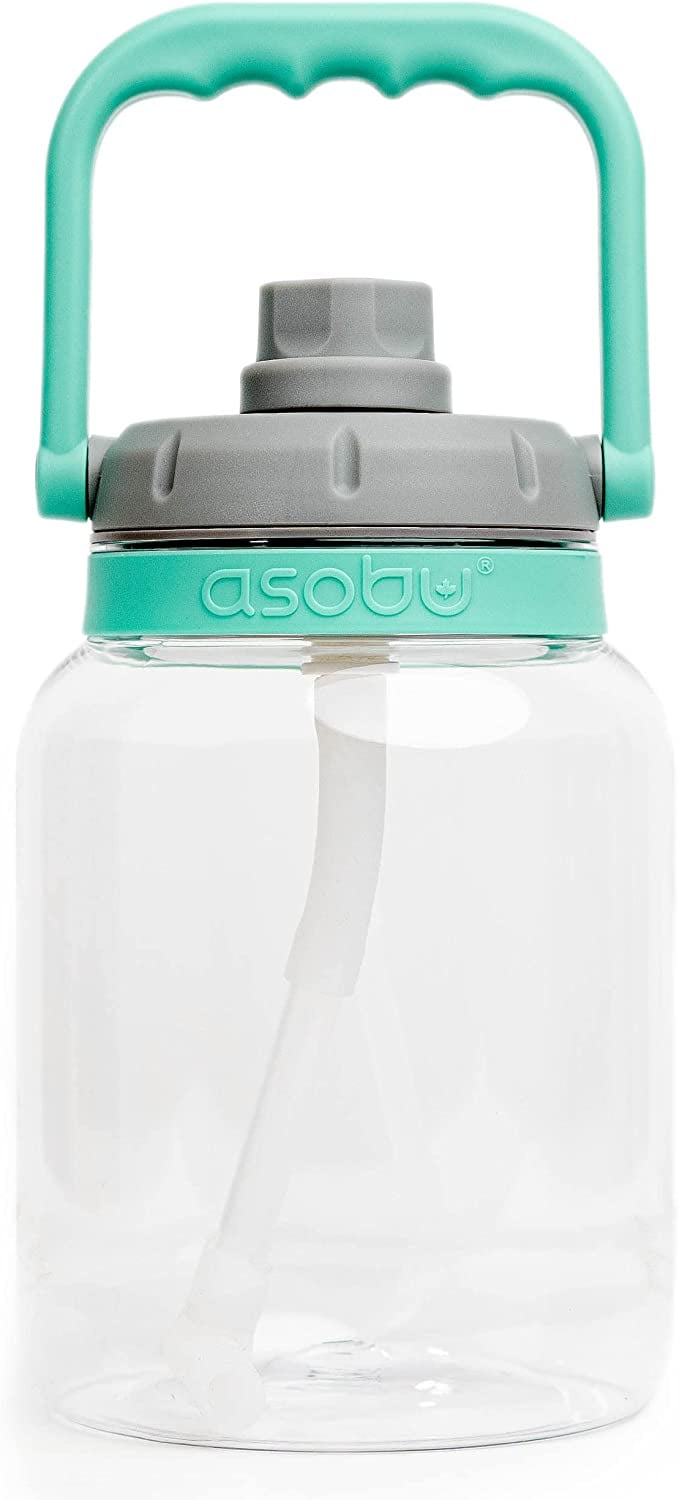 Asobu Juggler
You can't hit the office without making sure your bag is properly stocked. The Asobu Juggler ($26) holds 50 ounces and is sure to keep you motivated to stay hydrated all day. The simple screw top reveals a flexible straw for easy sipping.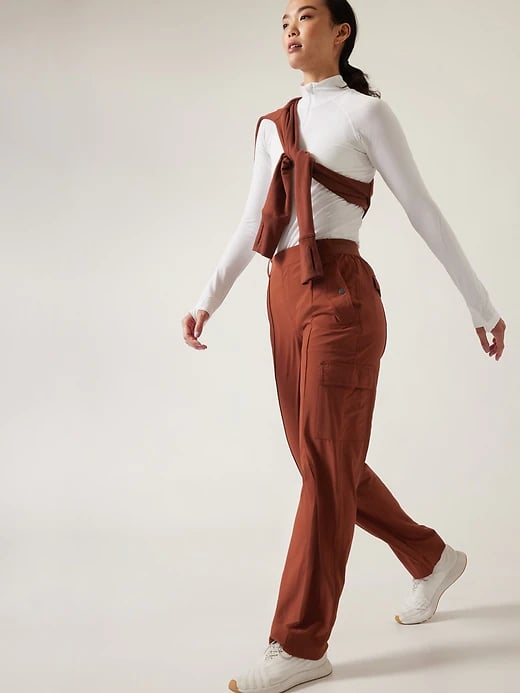 Athleta Vienna Cargo Pant
These aren't the cargo pants you remember. The Athleta Vienna Cargo Pant ($109) has a sleek, structured straight-leg fit that's both work appropriate and comfortable. Count on six accessible pockets and all-way stretch fabric to make this a commuter's dream.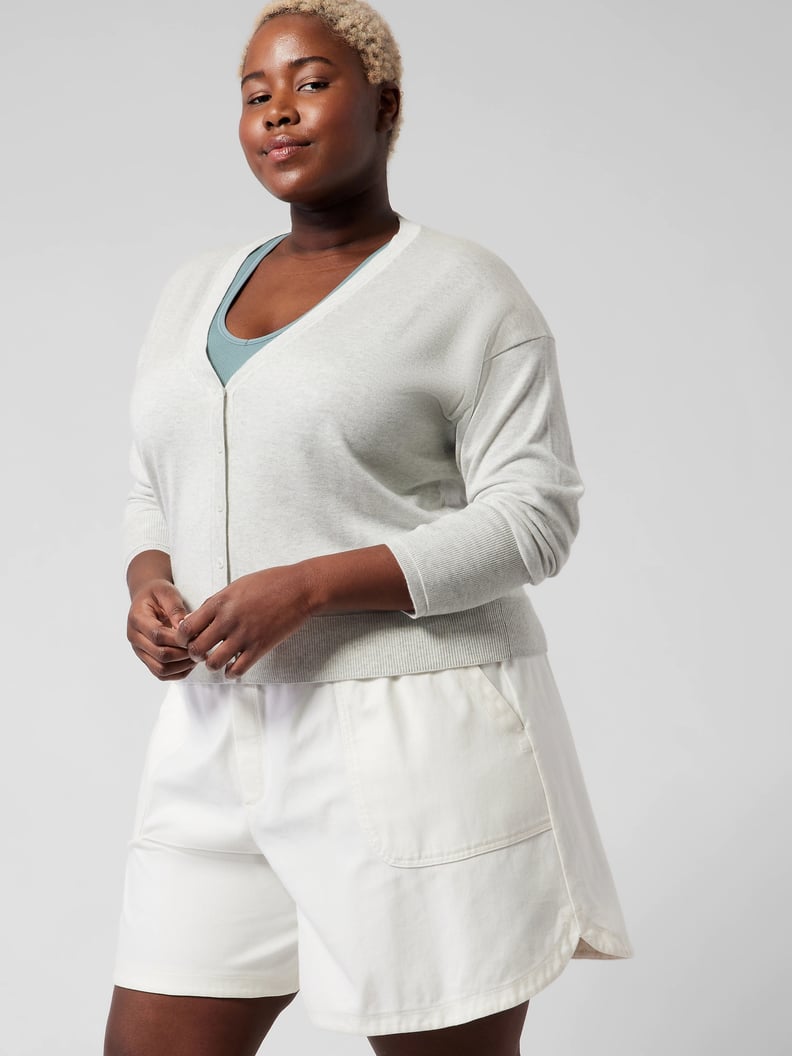 Athleta Lightweight Cardigan
Consider this your new go-to office cardigan ($99). For those chilly office moments, this light, sweat-wicking cardi makes for a great on-the-go option.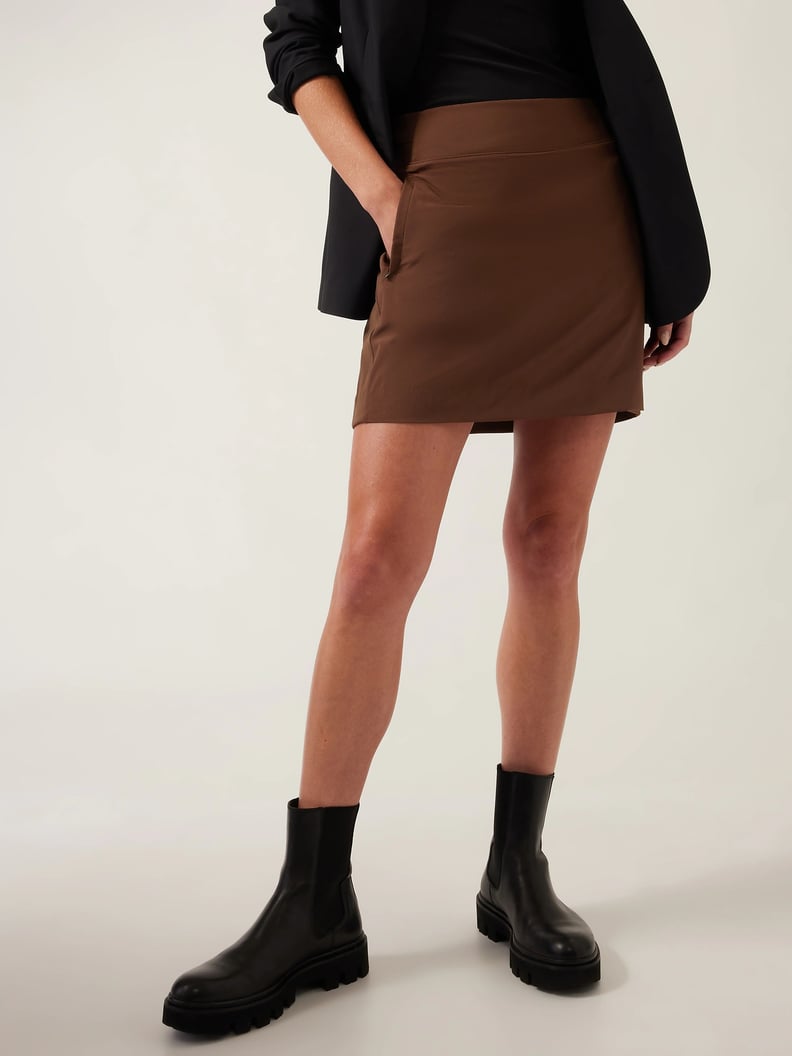 Athleta Brooklyn Skort
We're looking to the Athleta Brooklyn Skort ($59) as a fall must have thanks to its upgraded take on the sporty skort trend. This structured (and work-appropriate) skort features a stretchy knit waist and sleek pockets for an office-ready look.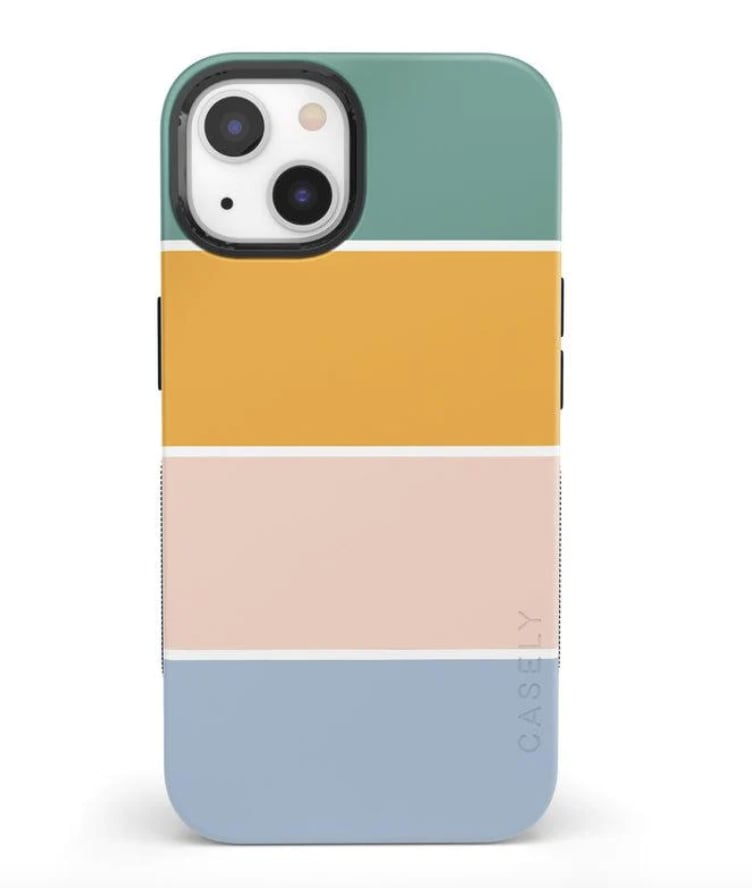 Casely Paint the Town Colorblock Stripes Case
Carry a classic vibe over to your tech with the Casely Paint the Town Colorblock Stripes Case ($40). This colorblock case combines style with function with a mix of fall-ready stripes and rounded case corners built to take a tumble.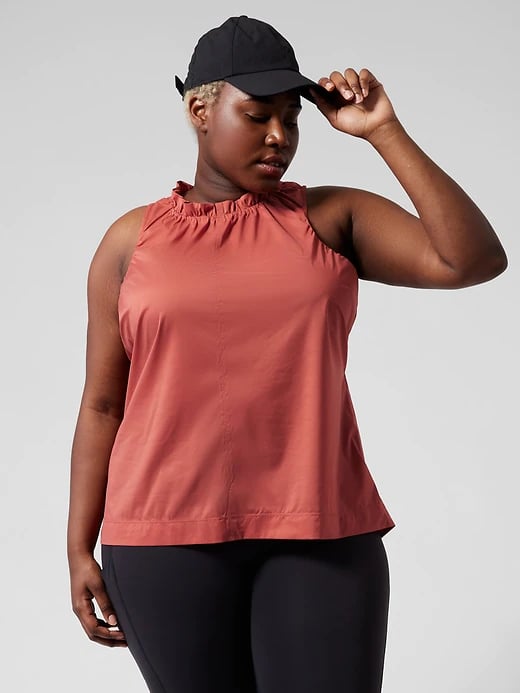 Athleta Levitate Run Tank
Don't be fooled by the word "run" in the Athleta Levitate Run Tank ($69). This top can go from the track to the board room. With an adjustable bungee on the back, you can get a customized, ruched look that pairs well with a cardigan or blazer.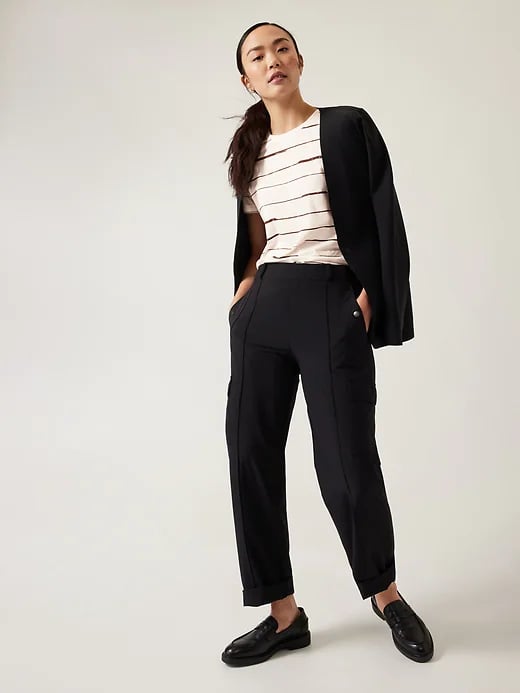 Athleta Outbound Tee
The Athleta Outbound Tee ($54) makes our list as the perfect weekend-to-work top. This Supima cotton tee features XT2 Anti-Odor Technology that eliminates odor, making it great for weekend excursions. Alternatively, the classic tee fit pairs nicely with a blazer and slacks for a Monday-to-Friday look.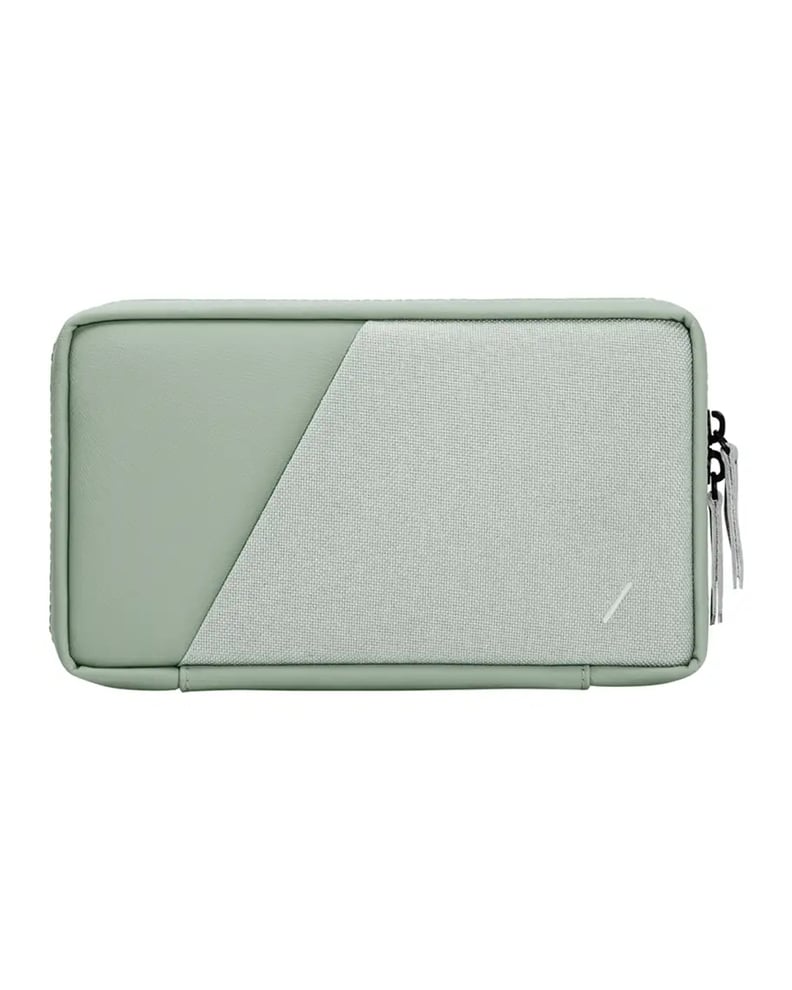 Native Union Stow Organizer Pouch
Keep all your commuter goodies organized with the Native Union Stow Organizer Pouch ($38, originally $50). This unassuming pouch features storage for your chargers, cords, storage cards, and more. Your work bag just thanked you.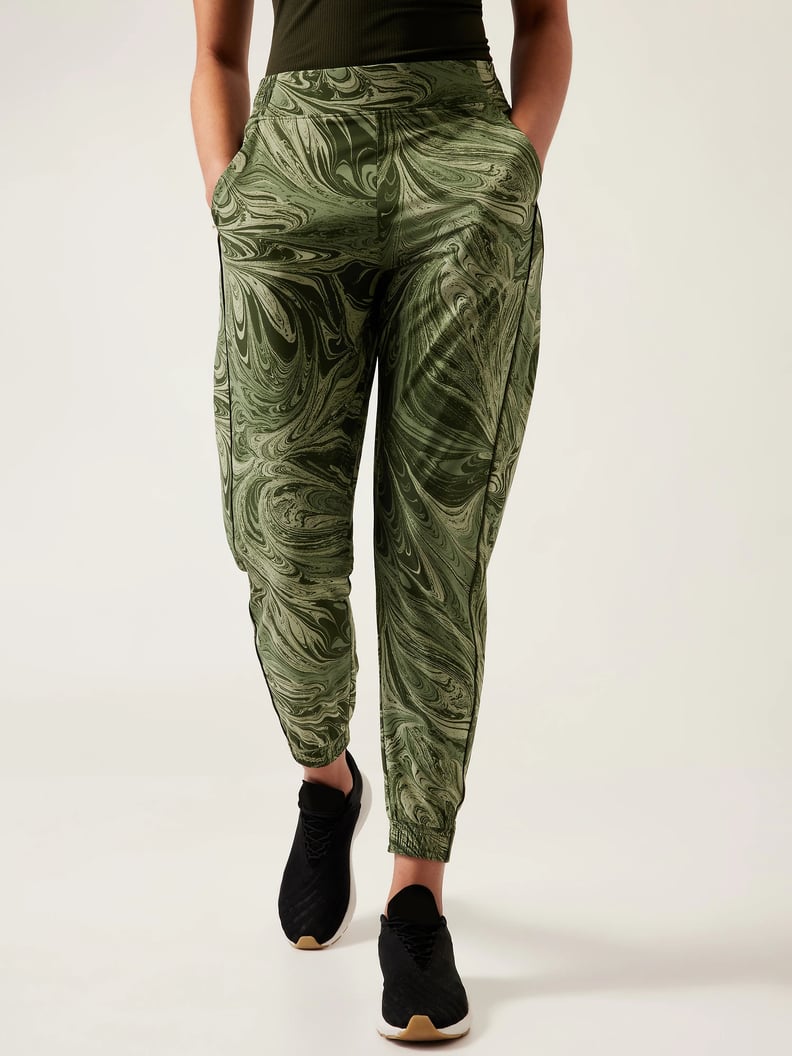 Athleta Brooklyn Jogger
If walking is part of your commute, the Athleta Brooklyn Jogger ($98) might just be your new best friend. This tailored stretchy pant is equal parts comfort and function. The breathable crop is both sweat wicking and wrinkle resistant, meaning you can put it to work. What's more, the recycled Featherweight Stretch fabric stays silky and light when wearing.