Paid Content For

Meet All Your 2023 Wellness Goals While Looking Your Best in These Core Pieces From Athleta
Paid Content For

As POPSUGAR editors, we independently select and write about stuff we love and think you'll like too. If you buy a product we have recommended, we may receive affiliate commission, which in turn supports our work.
A new year shouldn't be full of pressure or stress over goals and resolutions. Instead, it should be a time of excitement and eagerness: there's another year ahead just ready for you to embrace. Whether you have travel plans on the calendar, are diving into new projects, are gearing up to try a new studio or class, or are focusing more on mental health and wellness, you need a fitness wardrobe that can support you every step of way.
The best way to ensure your workout gear and outfits are up to the task is to build a solid base of core items — think: transitional pieces that will seamlessly allow you to go from one activity to another without missing a beat. Athleta has just the selection to help you build a core workout wardrobe of versatile, go-to pieces.
Shop our picks for 2023's essential pieces to help you meet all your wellness goals with enthusiasm and zeal.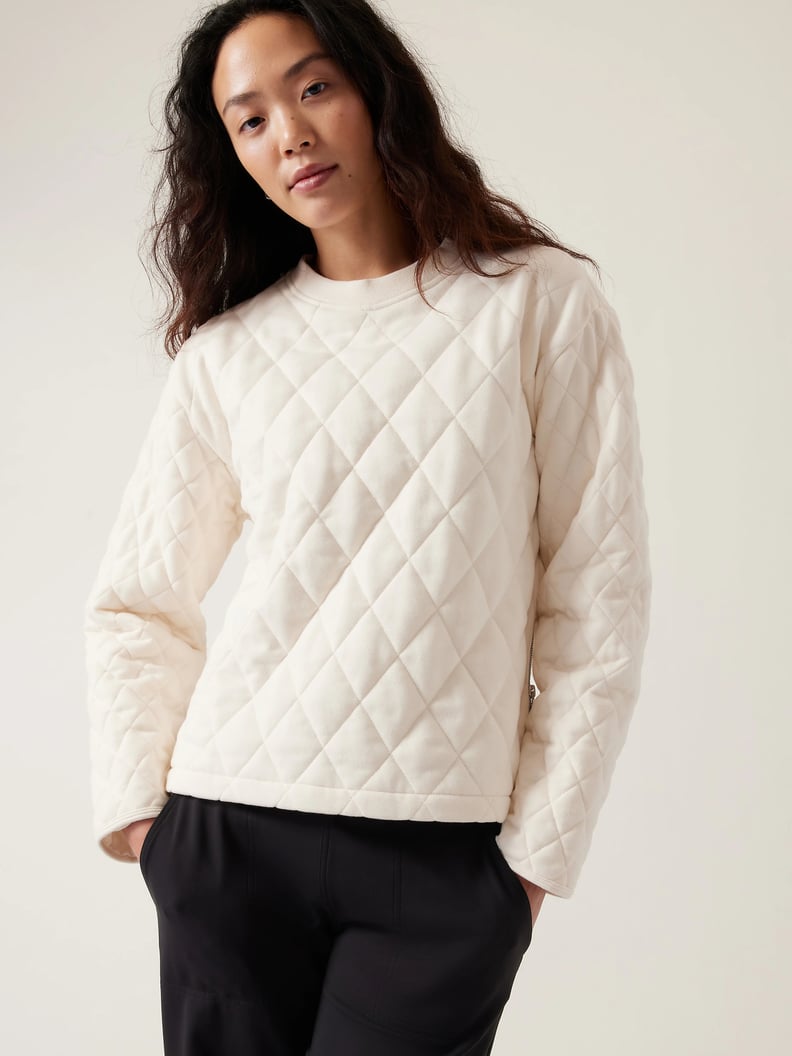 Retroplush Quilted Crewneck Sweatshirt
At the top of our must-shop essentials list of transitional pieces is the Retroplush Quilted Crewneck Sweatshirt ($119). This plush stretch fleece is surprisingly breathable even with its cold-weather-ready brushed interior. We love how this top can transition from the studio to the streets.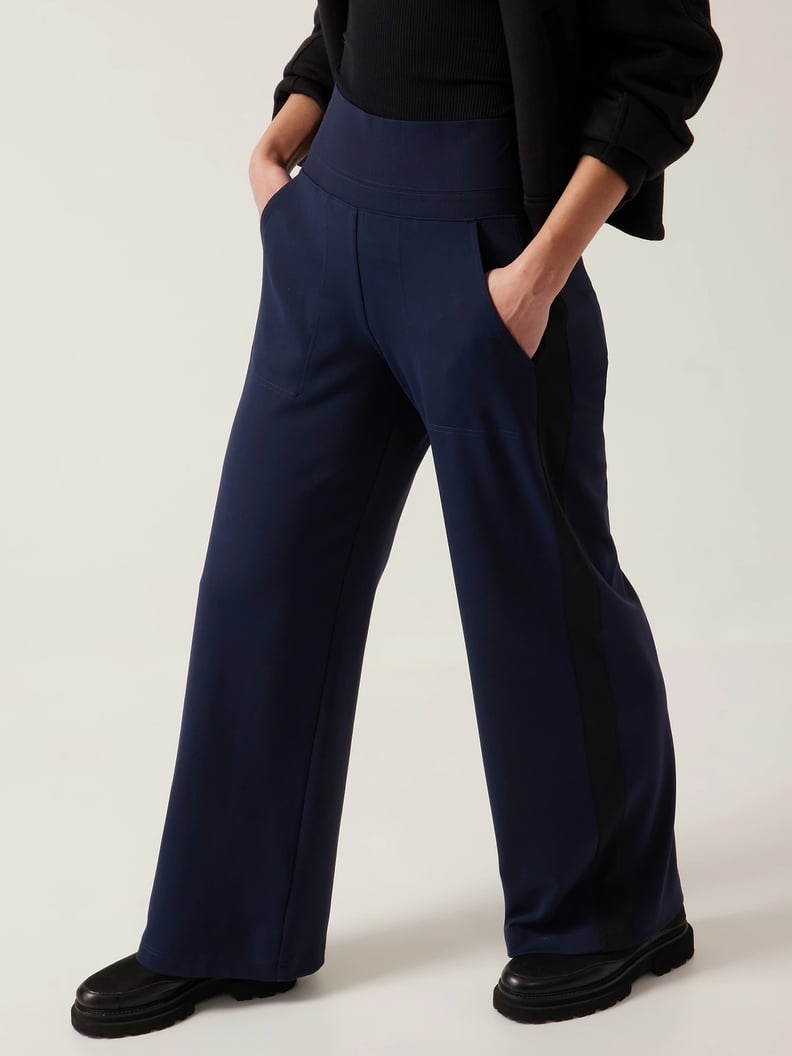 Venice Colorblock Wide Leg Pant
One of our favorite new trends for 2023 is wide-leg workout pieces, so it's no surprise the Venice Colorblock Wide Leg Pant ($129) is one of our core fitness selects. This polished and sleek pant can hit up a work meeting and dinner and still be up for a meditation class — all in one day.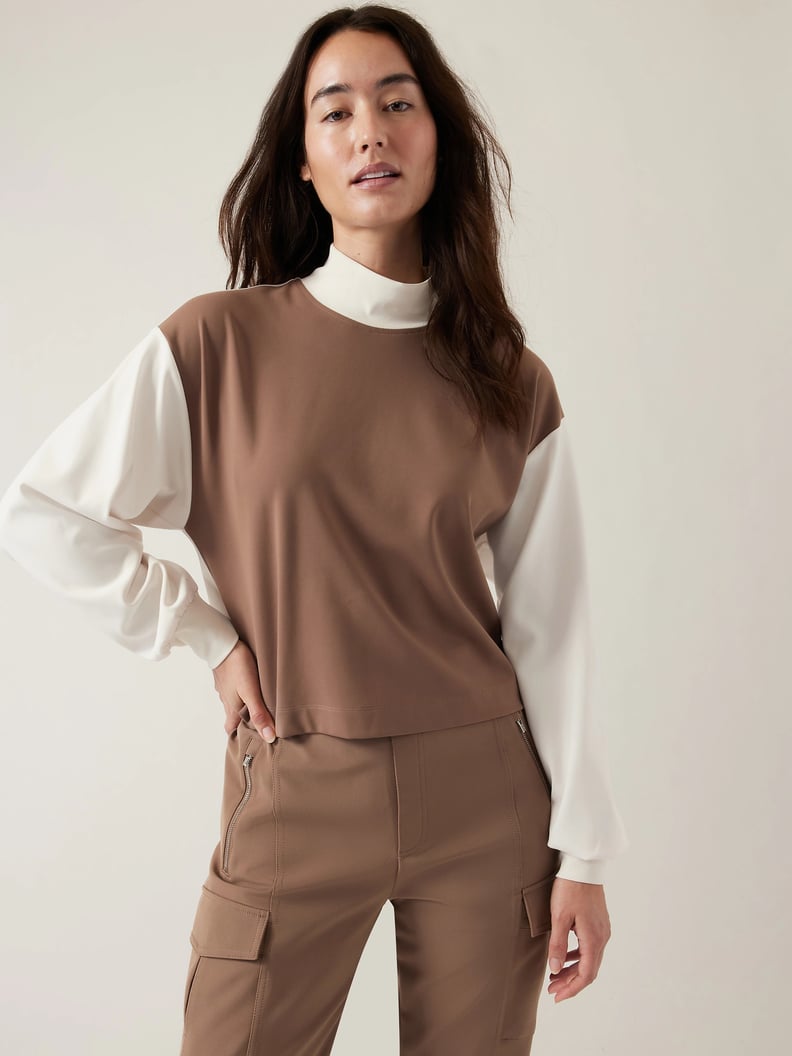 Venice Sweatshirt
Don't be fooled by the Venice Sweatshirt ($89) — this is one top that doesn't sacrifice performance for style. This pullover is made from all-way stretch Sculptek Light fabric to give you comfort in movement. What's more, it's fast drying so you can take this top from the hiking trails to the board room.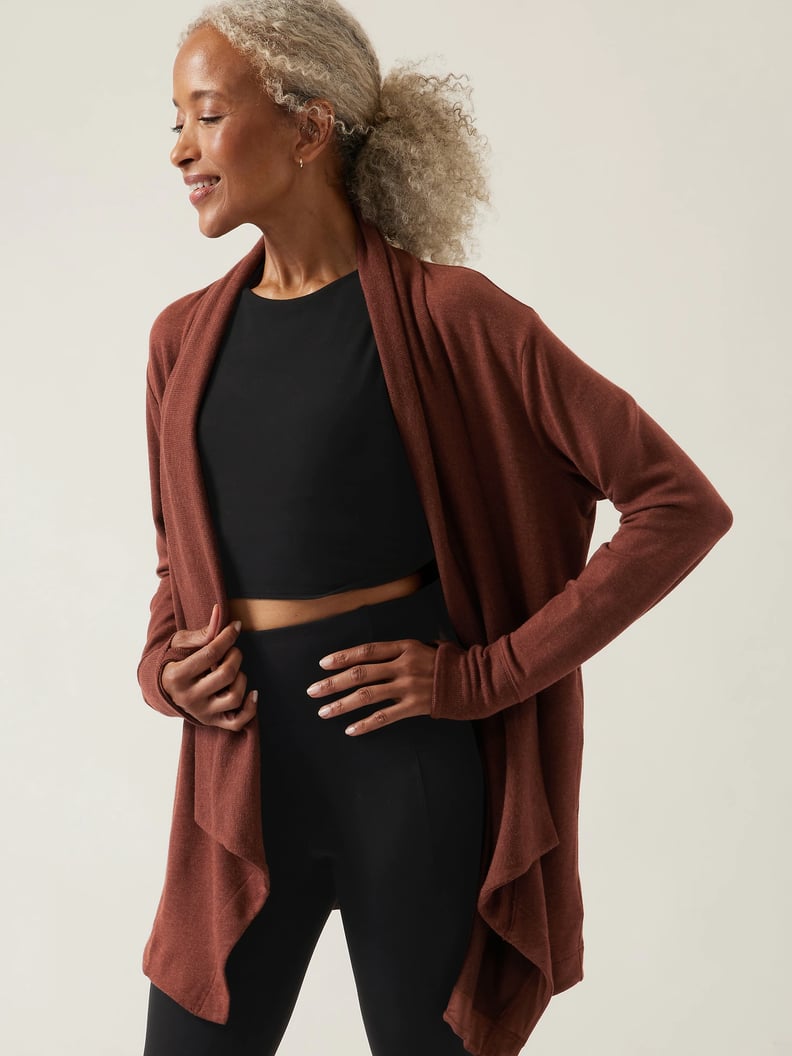 Pranayama Restore Wrap
The Pranayama Restore Wrap ($89) is simply a must-have piece for recovery. This slouchy wrap is perfect for tossing on after workout class and features Athleta's softest fabric, the all-around stretch Nirvana.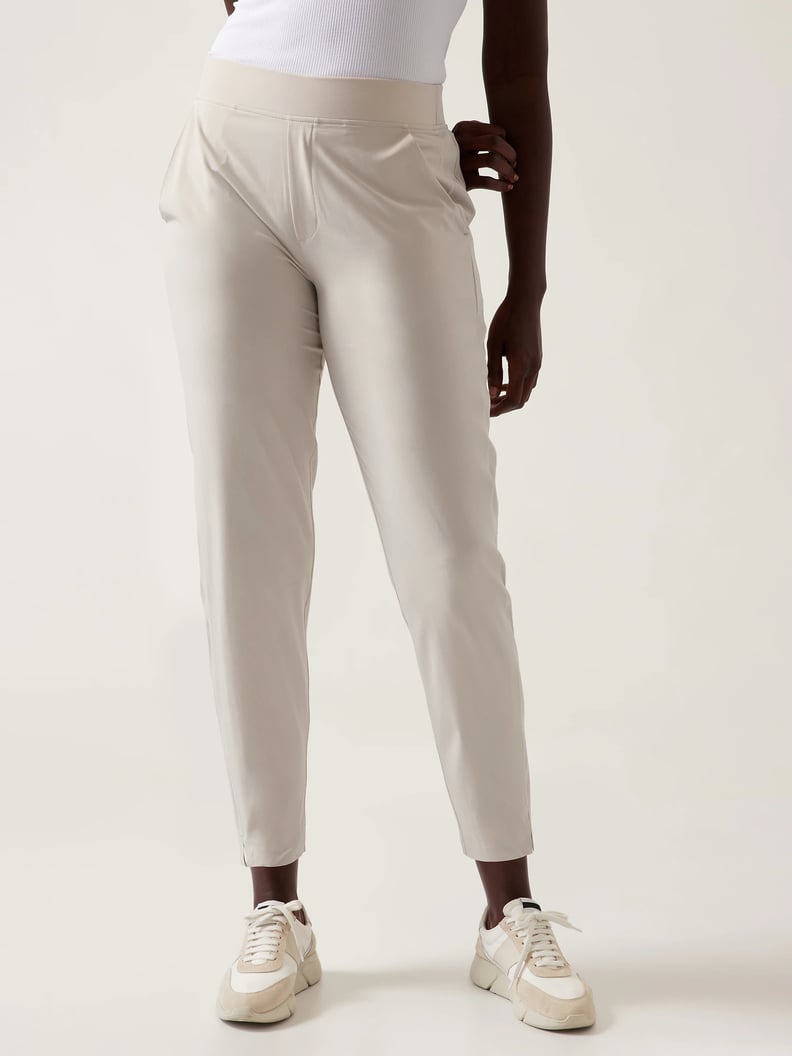 Brooklyn Ankle Pant
Whether you're commuting, traveling, or taking up a new morning walking program, the Brooklyn Ankle Pant ($99) is the versatile pick to take them all on. We love the comfort of the elastic waist paired with the recycled Featherweight Stretch fabric that's so light and breathable.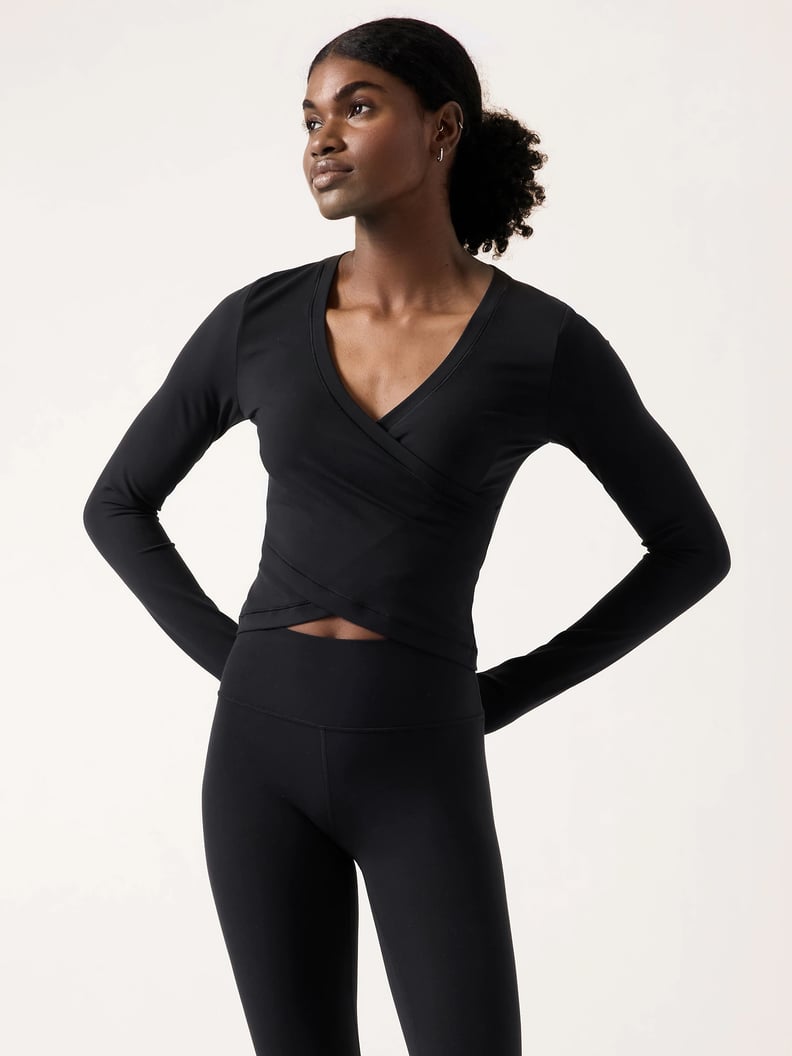 Transcend Wrap Top
Consider this our plea to make the little black top a thing in 2023. The Transcend Wrap Top ($75) is the classic you need. This long-sleeve, wrap-style top sits close to the skin for a fitted wear. But don't worry: it also features breathable IONIC+™ tech to help control odor so you can sweat stress-free.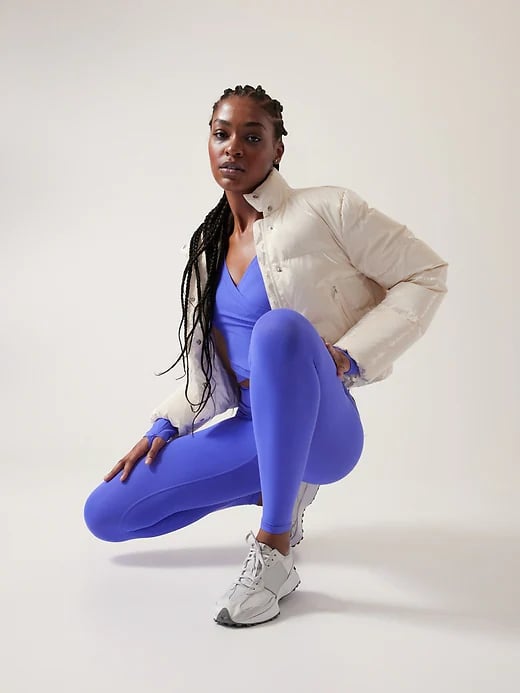 Transcend Tight
Running, strength training, yoga with the bestie — whatever your weekend workout entails, the Transcend Tight ($99) is up for the task. This studio-ready tight is made to keep you moving and distraction-free thanks to its second-skin fabric that stretches to your body and maintains its shape.