As POPSUGAR editors, we independently select and write about stuff we love and think you'll like too. If you buy a product we have recommended, we may receive affiliate commission, which in turn supports our work.
Taking care of your teeth is a nonnegotiable aspect of overall health. From preventing bad breath to warding off gum disease and tooth decay, brushing your teeth is essential to any self-care routine. The good news is that you can take control of your dental care and make a positive change whenever you're ready — one effective way to do that is by investing in an electric toothbrush.
While manual toothbrushes can get the job done, electric toothbrushes take oral care to the next level. Research shows they're more effective in removing plaque and reducing the risk of oral diseases like gingivitis. But with so many different models and brands on the market, choosing just one can be overwhelming. That's where we come in.
We've done the research and narrowed down the best electric toothbrushes out there. These toothbrushes have either been tested and approved by the American Dental Association or recommended directly to POPSUGAR by dentists, which means they're safe, effective, and adhere to the some of the highest standards for dental care.
— Additional reporting by Jordan Julian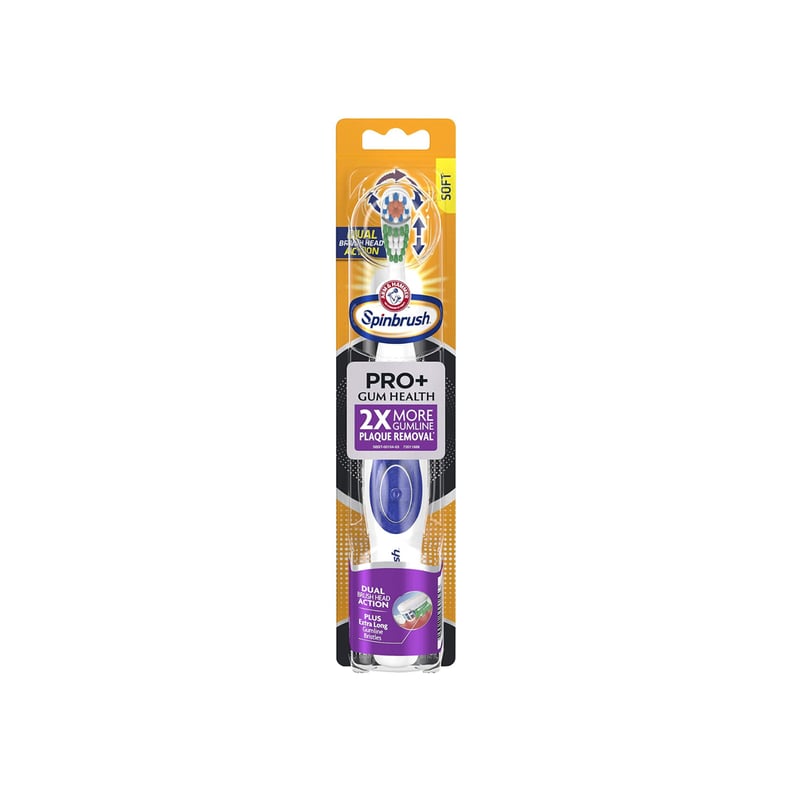 Best Budget Electric Toothbrush
Arm & Hammer Spinbrush PRO+ Gum Health Powered Toothbrush ($9)
Whether you're on a budget or just hesitant to fork up $50 or more for an electric toothbrush, the Arm & Hammer Spinbrush Pro is affordable and effective. And with 2,000+ reviews on Amazon and an overall 4.6-star rating, this toothbrush is a crowd favorite.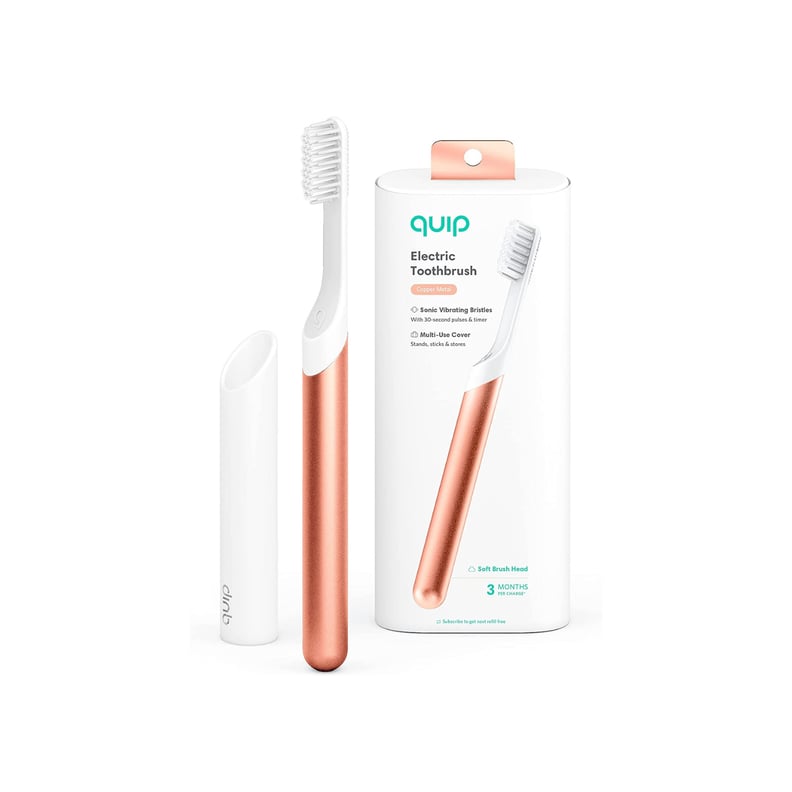 Best Electric Toothbrush For Travel
Quip Electric Toothbrush ($30)
If you're always on the move, you may be interested in an electric toothbrush that's portable and easy to pack. The quip Electric Toothbrush includes a convenient travel cover and is available in four colors. It's also lightweight, affordable, and features a built-in timer, making it a great option for jet-setters and nomads who want to maintain their dental health while on the go.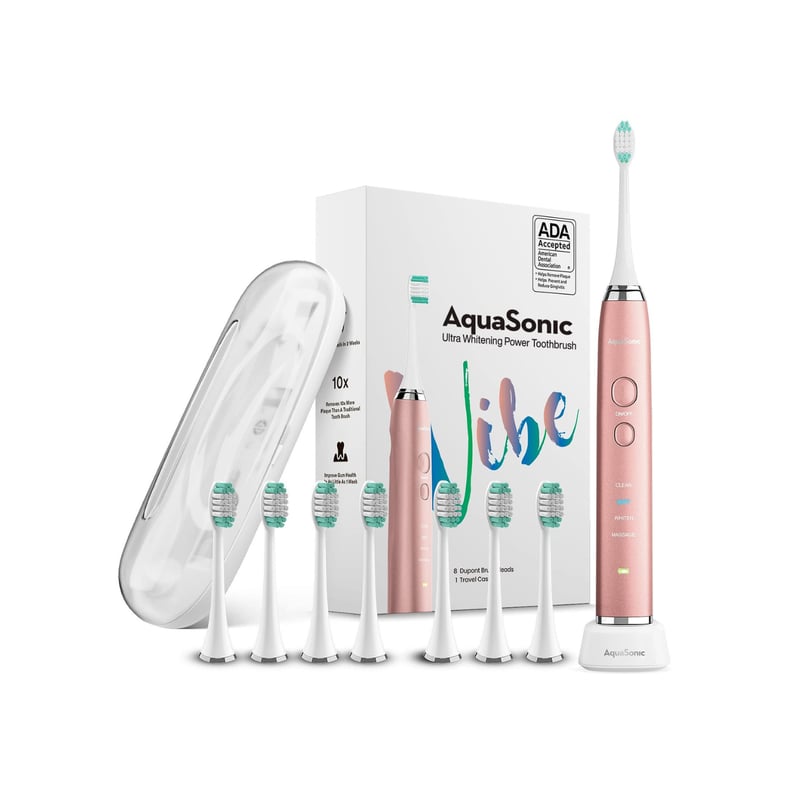 Best Electric Toothbrush For Whitening
Aquasonic Vibe Series Ultra Whitening Toothbrush ($40)
For the very affordable price of $40, the Aquasonic Vibe Series Ultra Whitening Toothbrush vibrates at 40,000 strokes per minute for a thorough clean and has a built-in whitening mode for a brighter smile. It also comes with eight DuPont brush heads and a travel case. Plus, each brush head lasts for as long as four months, so you can save even more money in the long run.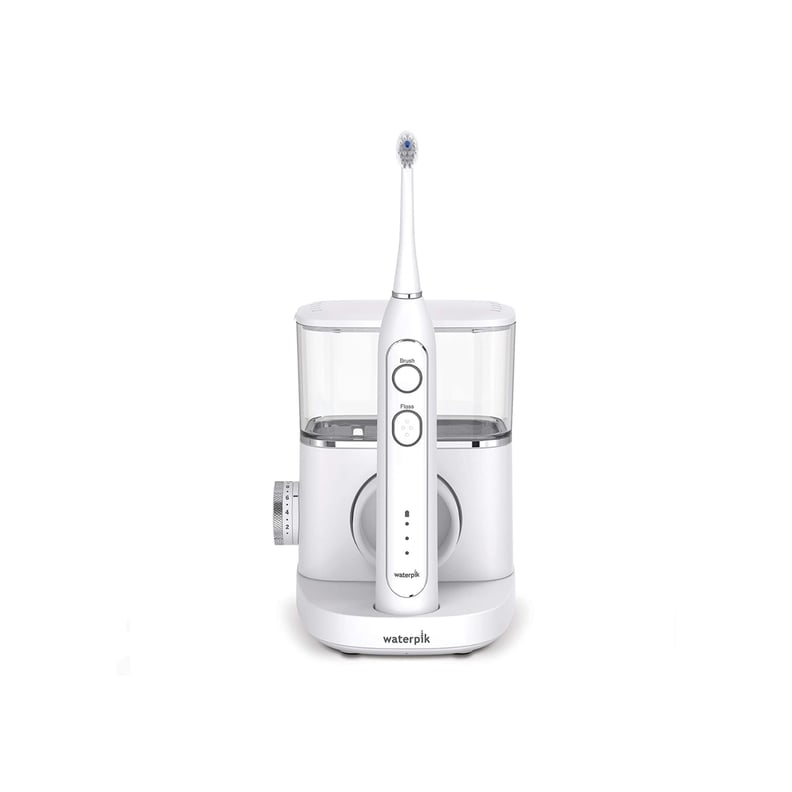 Best Electric Toothbrush and Water Flosser Combo
Waterpik Sonic-Fusion ($198)
If you're looking for an all-in-one solution, the Waterpik Sonic-Fusion is a smart choice. This flosser and toothbrush combo features three modes: brush, floss, and brush and floss. It's also easy to clean (simply hand wash the reservoir with warm, soapy water) and includes two water-flossing brush heads, a built-in two-minute timer, 10 pressure settings, and a deluxe toothbrush travel case.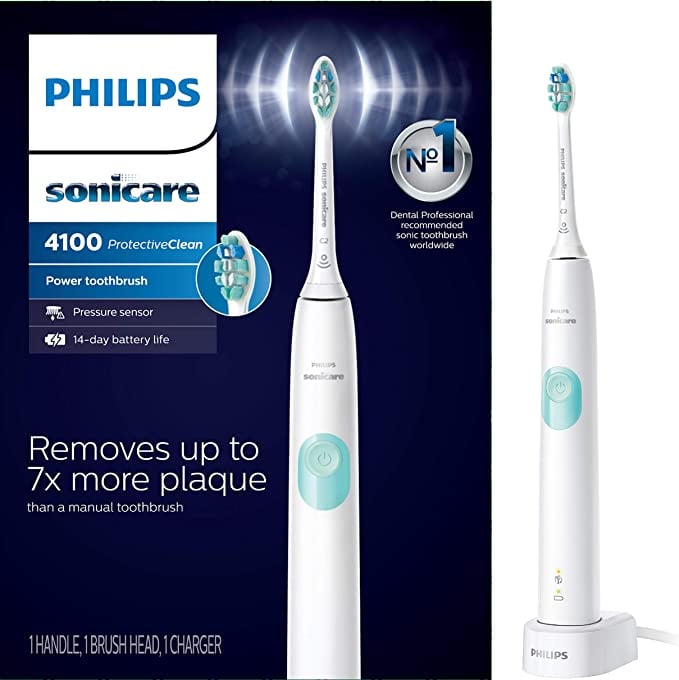 Best Electric Toothbrush For Receding Gums
Philips Sonicare ProtectiveClean 4100 ($50)
Although gum recession is irreversible, a gentle but effective toothbrush (and a desensitizing toothpaste) can help alleviate some discomfort. It's important to note that improper brushing techniques can lead to further gum damage, especially with an electric toothbrush. So, choosing an electric toothbrush designed for sensitive gums is crucial, like the Philips Sonicare ProtectiveClean 4100. Not only does it gently clean, it also has a pressure sensor that alerts you when you're brushing too hard and a timer to ensure you're brushing for the recommended two minutes.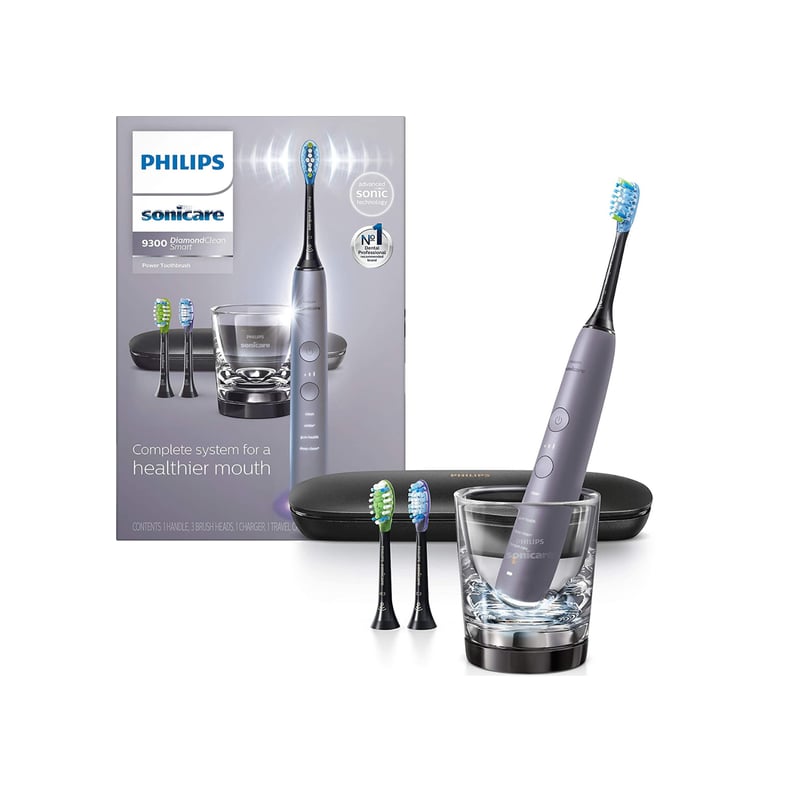 Best Electric Toothbrush For Sensitive Gums
Philips Sonicare DiamondClean Smart 9300 ($198)
Similar to the aforementioned Philips Sonicare ProtectiveClean 5100, the Philips Sonicare DiamondClean Smart 9300 is another great option for sensitive gums. "The DiamondClean brush is great for people with sensitive gums," says Courtney Hain, DDS. "It has a gentle setting and a pressure sensor," noting that her patients see less plaque and less stain with the DiamondClean model.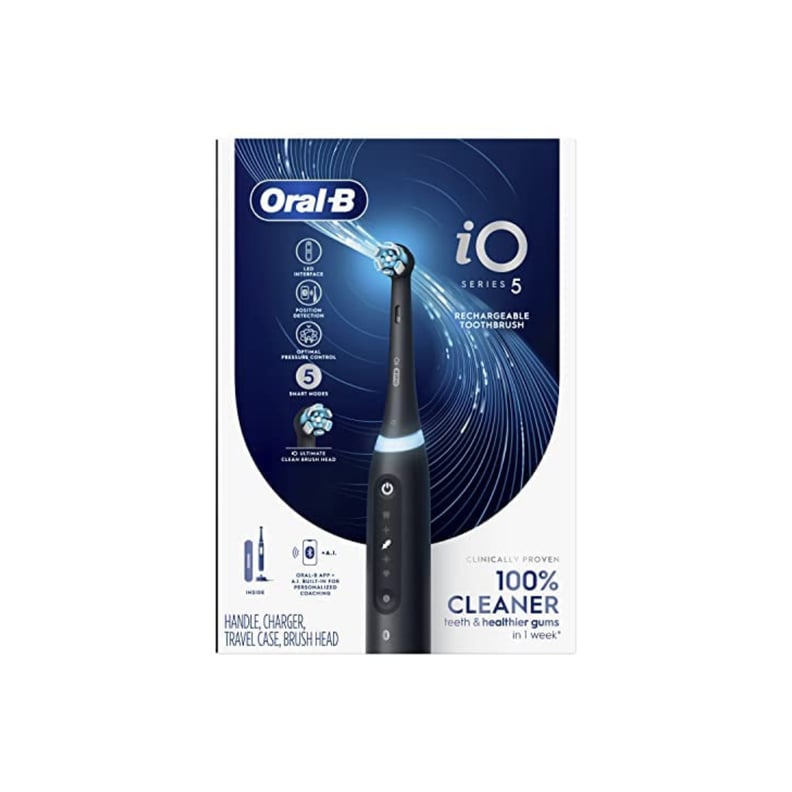 Best Oral-B Electric Toothbrush
Oral-B iO Series 5 Electric Toothbrush ($100)
If you're a fan of the OG electric toothbrush brand, Oral-B, the Oral-B iO Series 5 Electric Toothbrush is a top pick. With five Smart Modes for customized cleaning, including a sensitive mode and a whitening mode, this toothbrush makes it easy to care for your oral health. "My favorite feature of this brush is that it alerts you when the recommended two-minute cycle is complete, but it will keep running so that you can work on any areas that need a little extra attention if desired," adds Dr. Hain.