Dr. Fauci on Nicki Minaj's Tweets About COVID-19 Vaccine
Dr. Fauci Dispels COVID Vaccine Rumors Fueled by Nicki Minaj's Cousin's Friend's Impotence Claim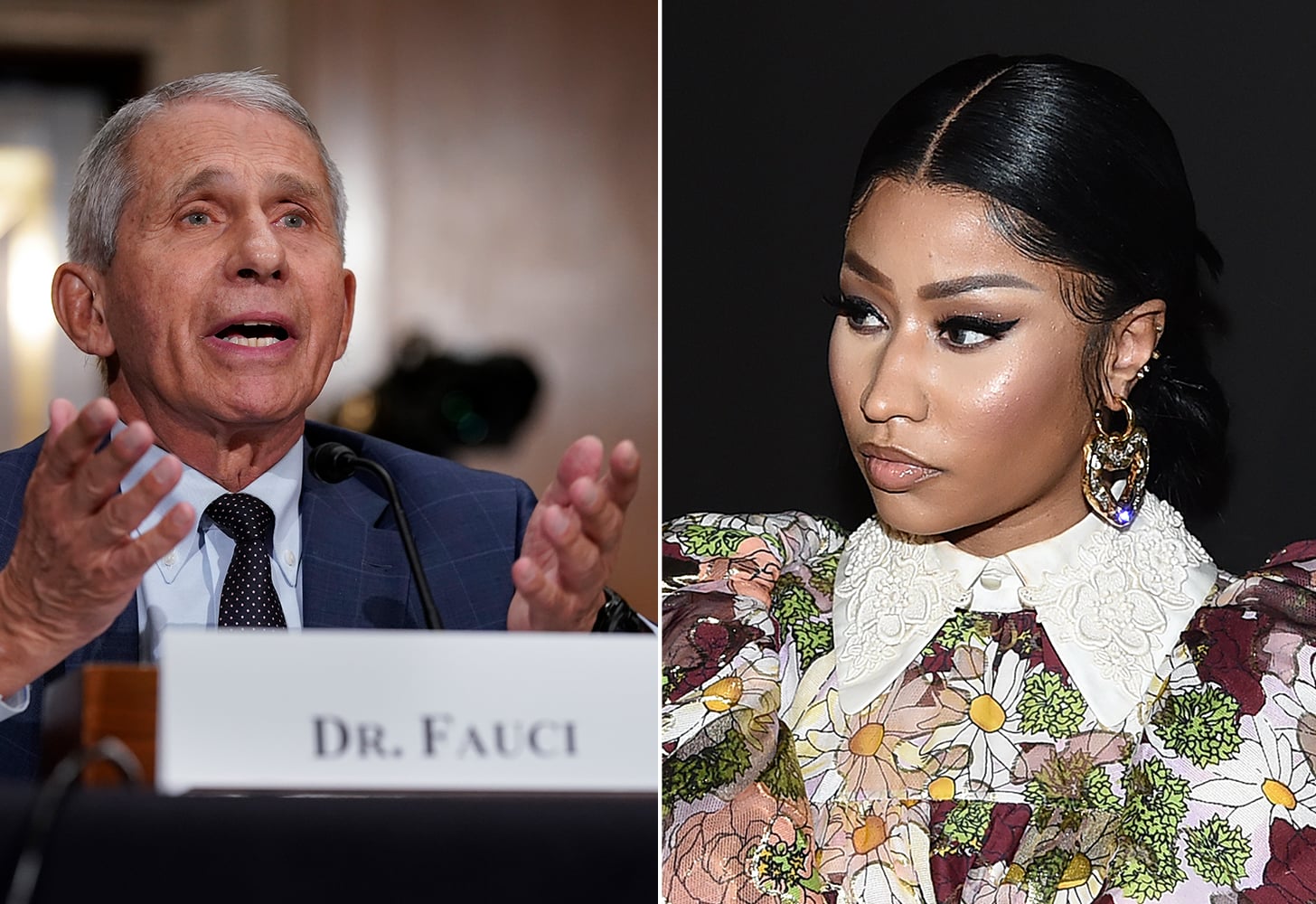 Hours before the Met Gala on Monday, Nicki Minaj tweeted that she would not be in attendance due to the event's vaccine requirement. Minaj said she would get vaccinated once she "feels [she's] done enough research" advising her Barbz to "wear the mask with 2 strings that grips your head & face. Not that loose one," and to not feel bullied into making a decision on getting the vaccine. Minaj followed her initial tweet by stating that her hesitancy comes from her cousin's friend claiming that he "became impotent" after receiving the vaccine, eventually needing to call off his wedding.
During an appearance on CNN, Anthony Fauci, MD, NIAID Director, helped to dispel rumors around COVID vaccines and impotence. Dr. Fauci said that there's no evidence to support the claim that COVID vaccines cause impotence. He followed his statement by saying that he's "not blaming [Minaj] for anything, but she should be thinking twice about propagating information that really has no basis except a one-off anecdote."
Along with Dr. Fauci, some doctors, including Linda J. Browne, MD, posted to TikTok to mention that the COVID vaccines do not cause impotence, but other health factors or complications might.
Later on, Minaj tweeted that at some point in the future she will be vaccinated as she will eventually tour. After instructing her Barbz to take a Twitter poll on vaccines, it looks like Minaj is seriously looking into getting a COVID shot in the near future.