Every editorial product is independently selected by our editors. If you buy something through our links, we may earn commission.
The year of travel isn't over just because summer is winding down. In fact, fall is one of the best times for adventuring: temps are cooler, crowds are smaller, and you can get a taste of off-peak touristing.
For those looking to sneak in fall travel, we've found some must-pack essentials from Athleta. Each piece is durable yet cozy and can take you from the airport to sightseeing without missing a beat. Most importantly, each style can be easily packed and layered to keep your travel luggage light and manageable. Shop the mix-and-match layers this way.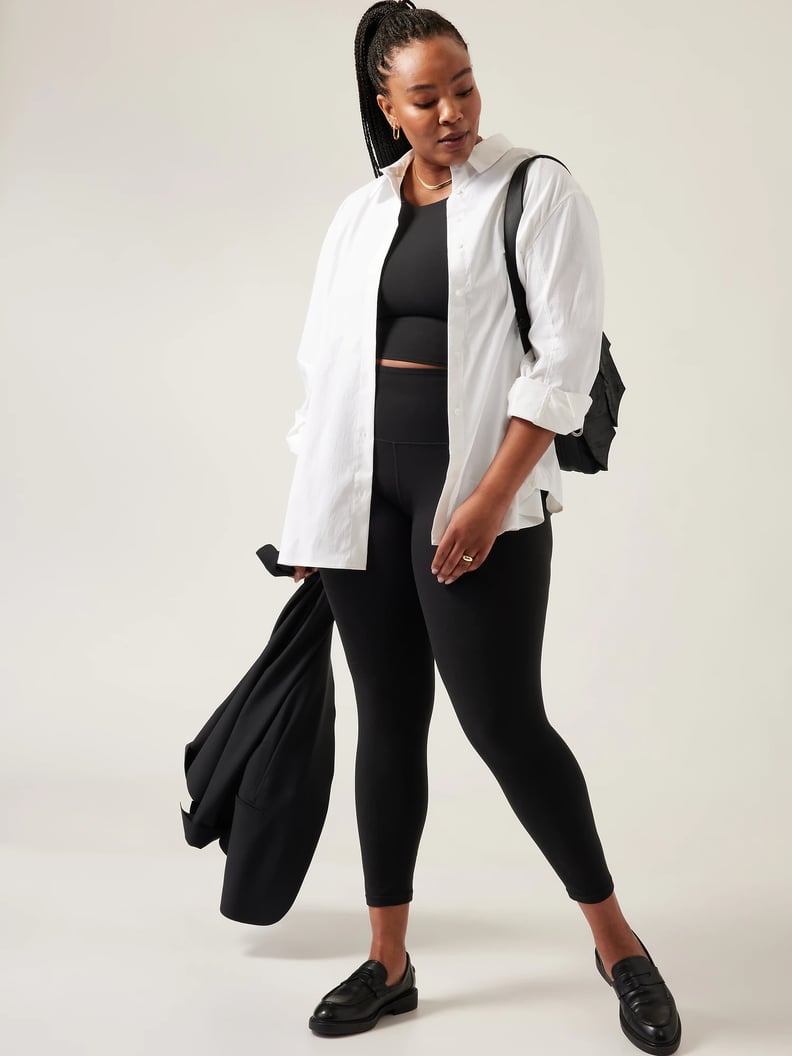 Oversized Poplin Top
The ultimate in layered chic comes courtesy of the Oversized Poplin Top ($129). This classic button-up is made from lightweight stretch poplin that's quick drying and breathable.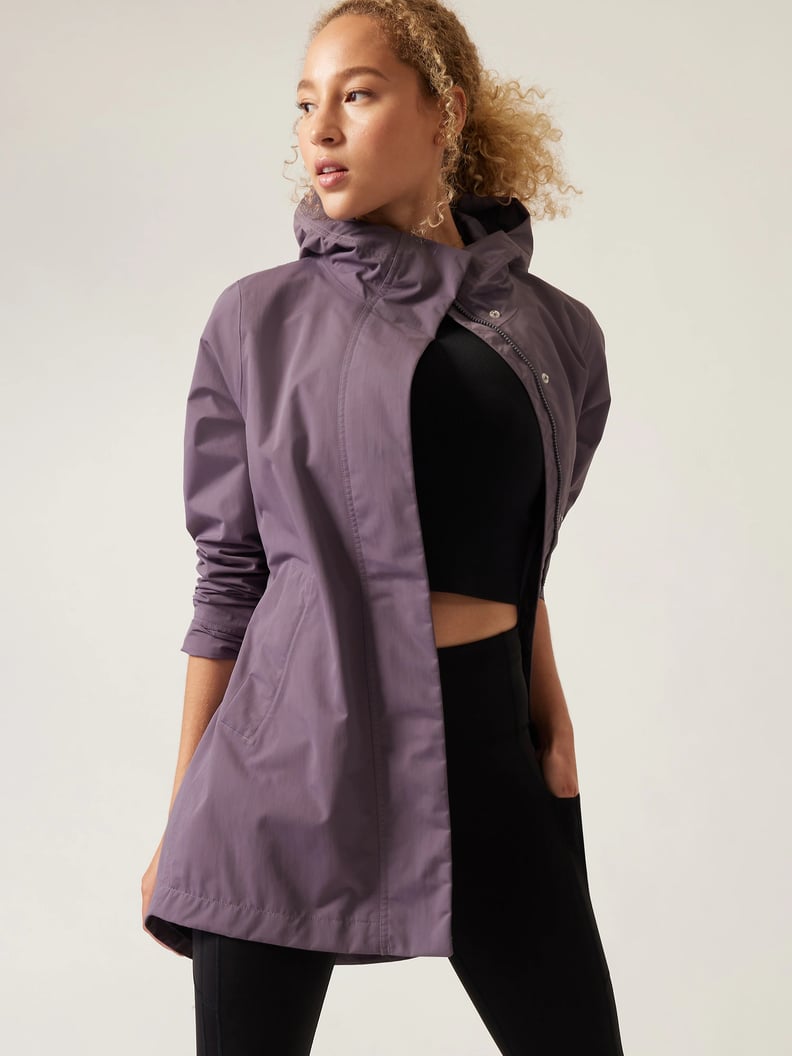 RainOut Forecast Shell II
Ready for rain or shine, the RainOut Forecast Shell II ($169) features a lightweight recycled nylon shell that's water repellent and abrasion resistant. Easily roll this jacket into your carry-on for storage, or wear it comfortably as you hit the town — either way, it's travel's best friend.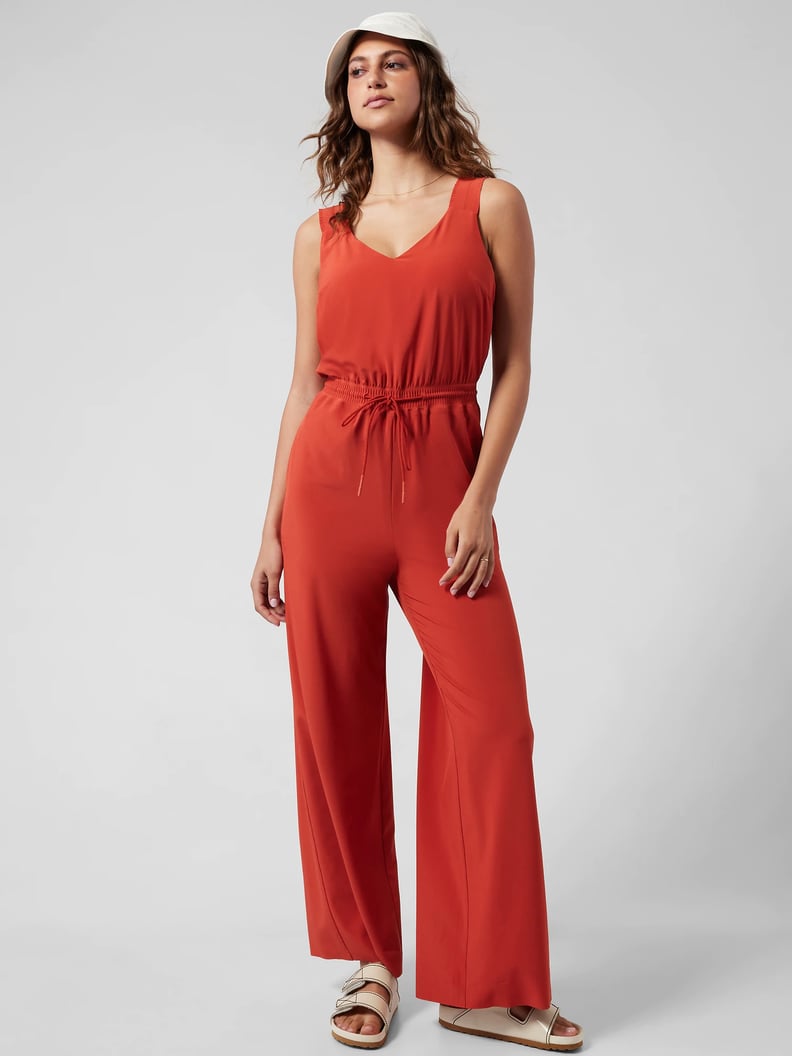 Savannah Jumpsuit
If there were one must-have travel piece, it would be the Savannah Jumpsuit ($129). This loose and cozy jumpsuit works well solo but can be paired with any cardigan, button-up, or sweater for a perfectly layered style.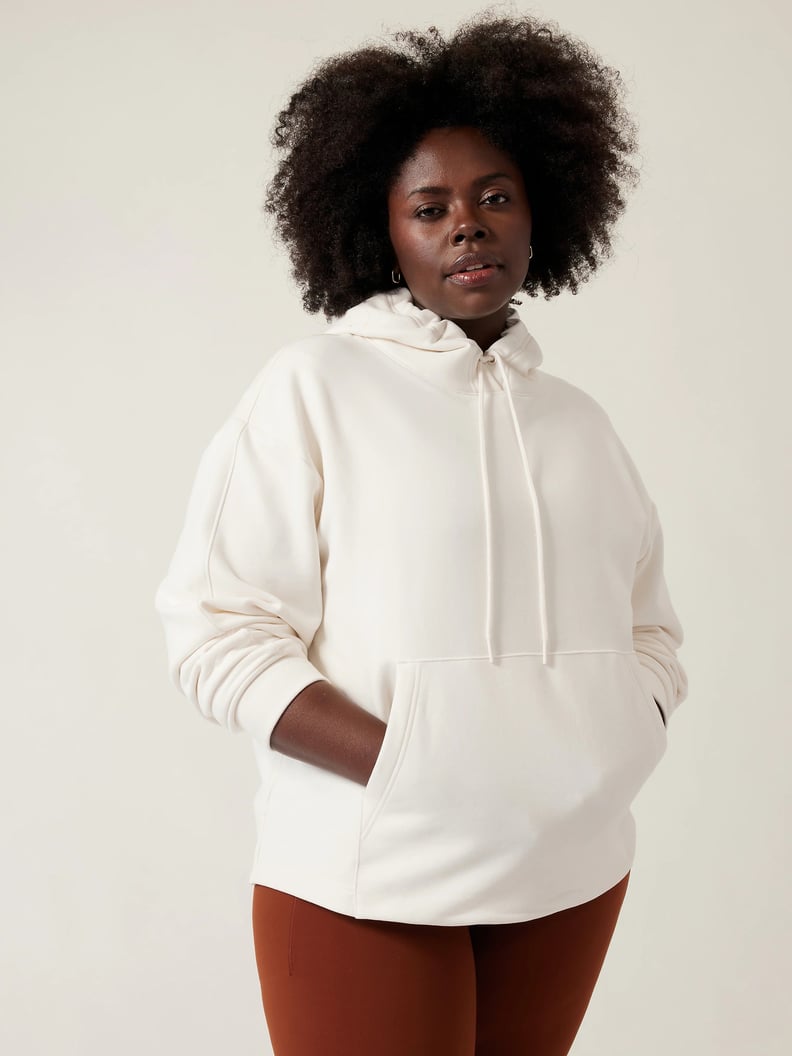 Retroplush Hoodie
The Retroplush Hoodie ($99) is ideal for fall travel thanks to its stretch fleece and brushed interior. Toss this piece over your favorite tank for beach exploring, or wear it with a denim jacket for city adventuring.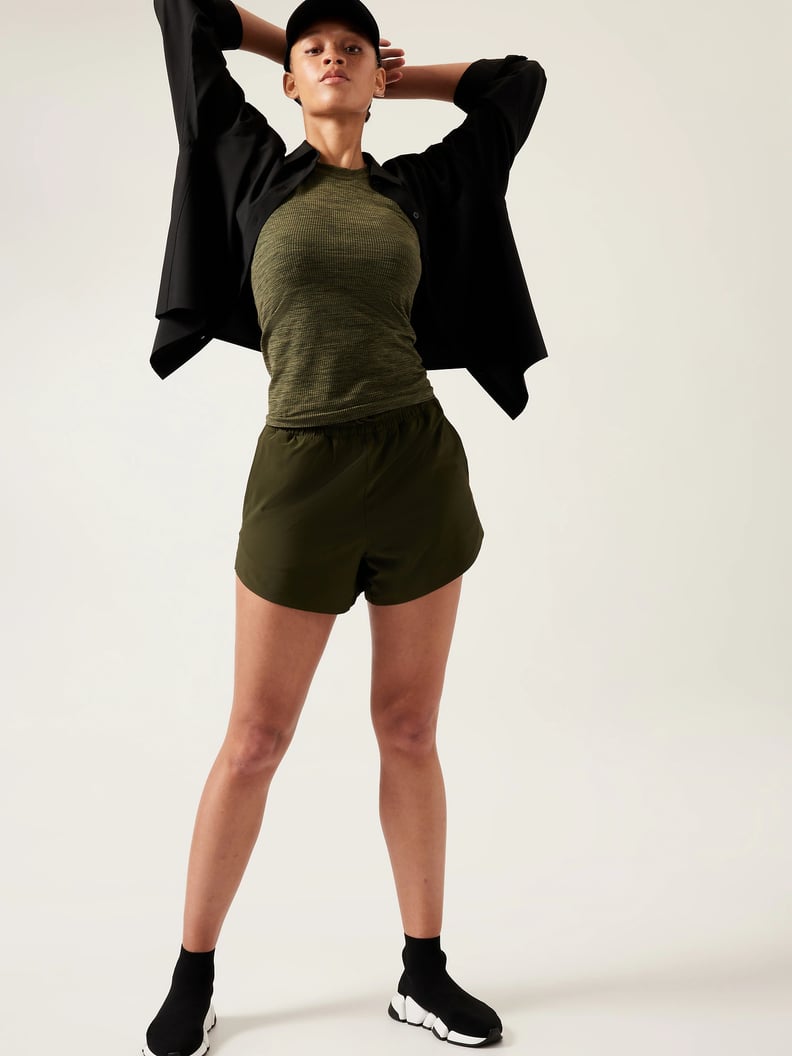 Renew Seamless Racerback Tank
Another layered essential comes in the form of the Renew Seamless Racerback Tank ($49). This deep-forest-green tank is ideal for the active traveler. Ionic+™ technology eliminates odor without chemicals, while UPF 50+ keeps you safe from the sun.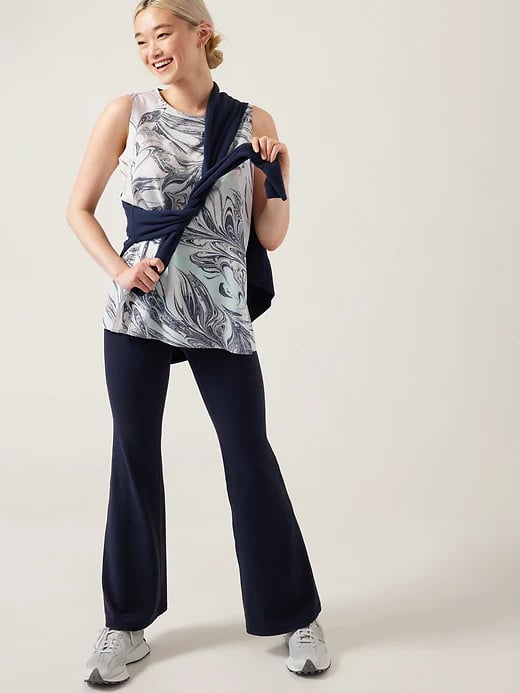 Zephyr Refined Tank
Favor a more relaxed-fit tank? The marbleized Zephyr Refined Tank ($69) is crafted from recycled Featherweight Stretch™ fabric and feels silky and light on the skin, making it the perfect travel-ready top.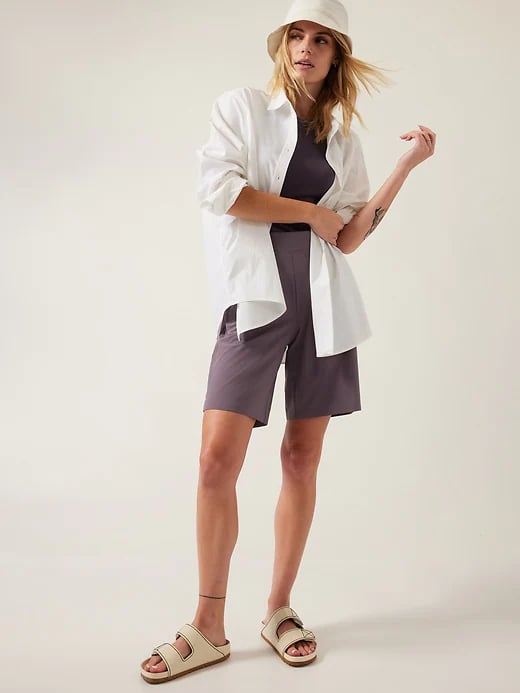 Brooklyn Bermuda Short
Yep, the bermuda short is back. We like the Brooklyn Bermuda Short ($69) for fall travel because of its relaxed fit that is breathable and allows air flow. Plus, it's suitcase ready with wrinkle-resistant fabric.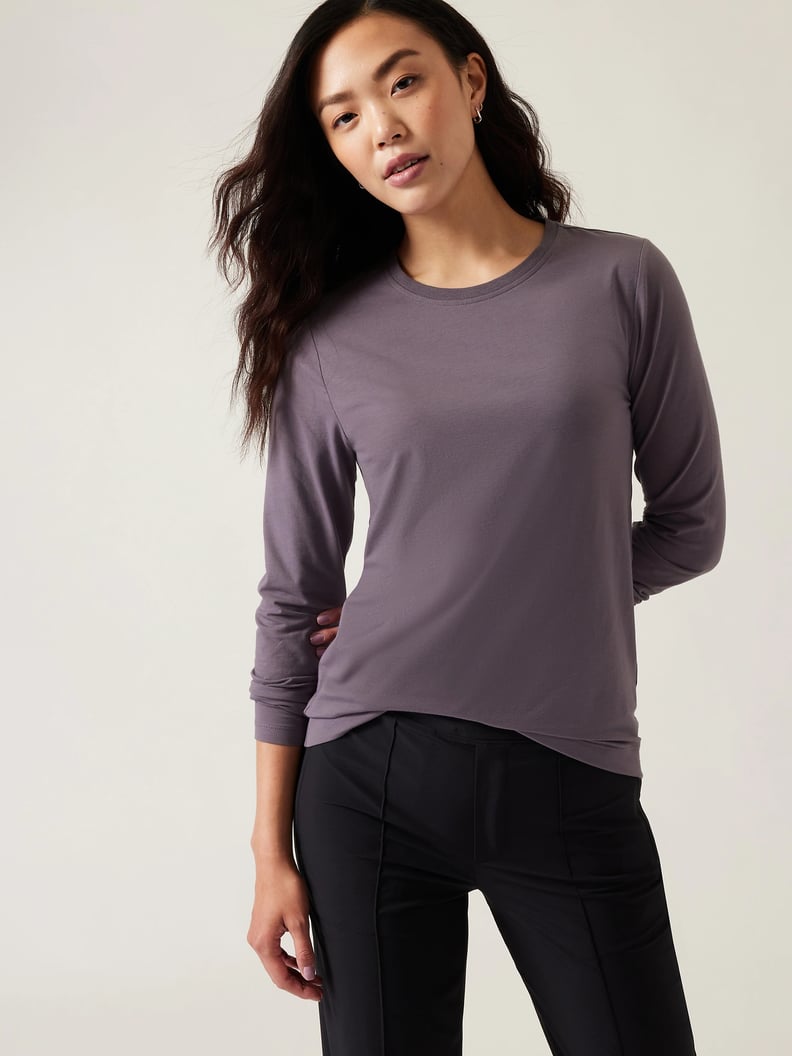 Outbound Top
Another favorite of ours for layering is the Outbound Top ($59) that's light enough to pair with your favorite cardigan or hoodie for those cool vacation nights.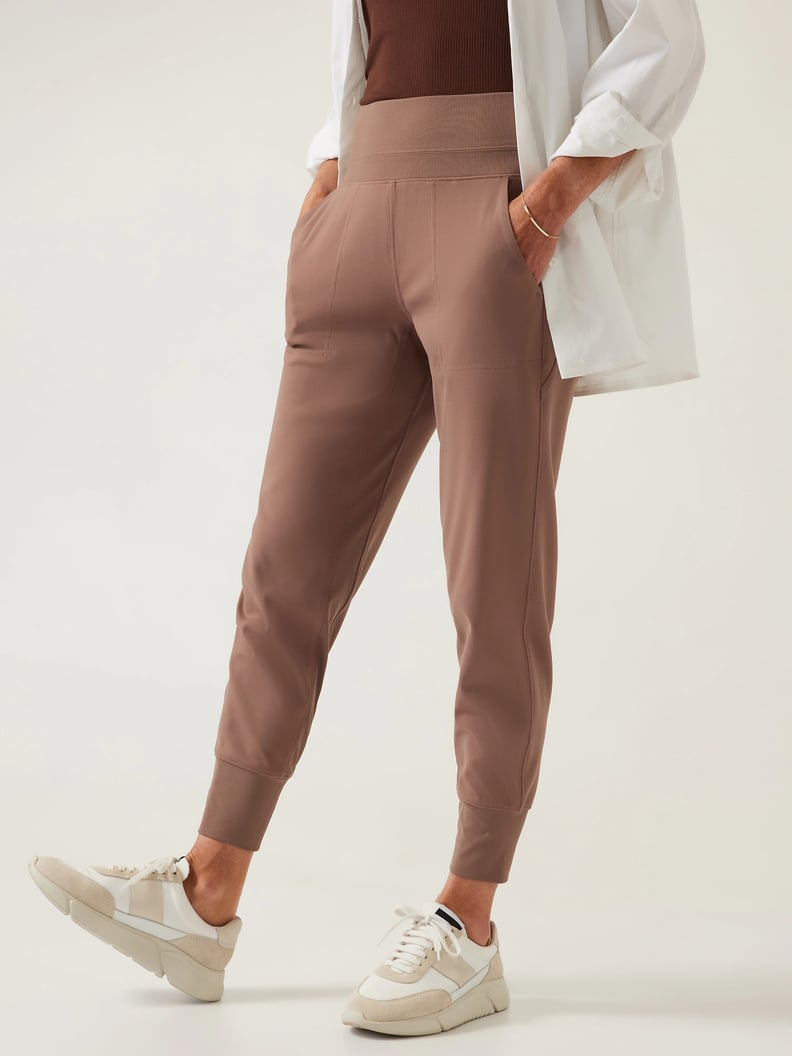 Venice Jogger
The Venice Jogger ($98) is practically made for the travel-and-go life. The slim leg is comfortable and pairs well with any shoe style, while the high elastic waist ensures comfort and fit.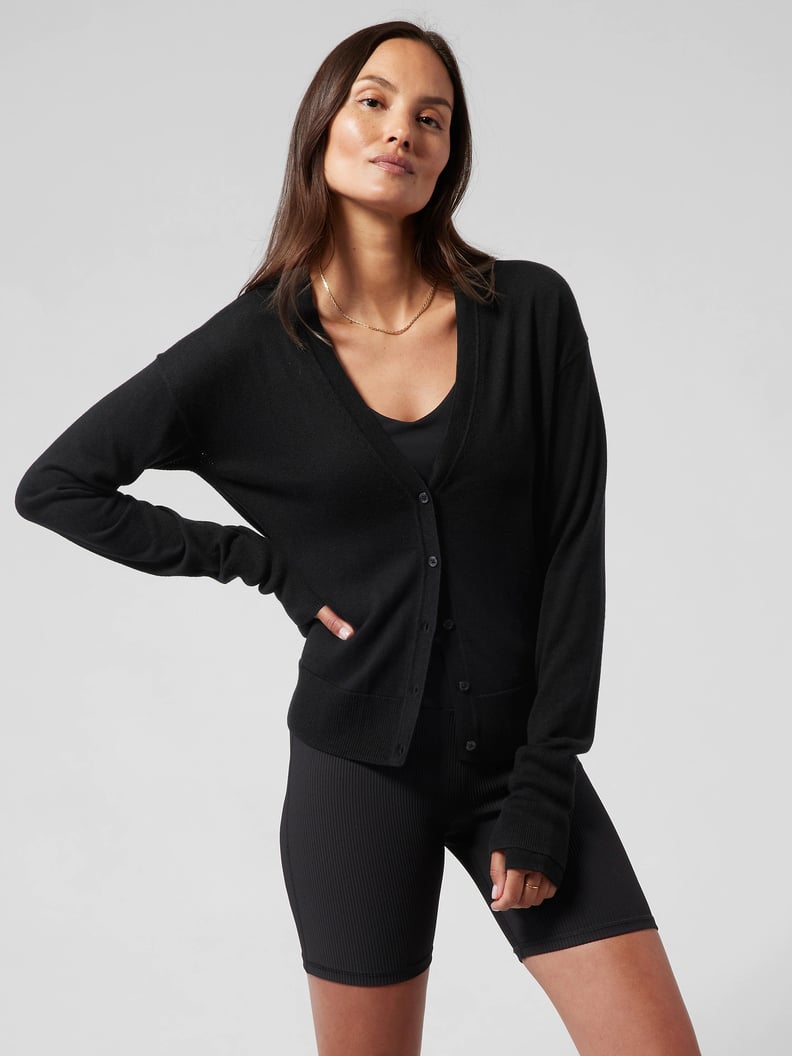 Lightweight Cardigan
A cardigan is always going to come in handy while you're traveling, and this Lightweight Cardigan ($99) is the perfect balance of simple and chic. Toss it on over a bathing suit when the evening air gets chilly, or button it up all the way and tuck it into a pair of high-waisted pants for a more sophisticated look.