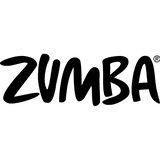 Life gets more fun in the summer — it's just a fact. The sun sets later, beach days and rooftop hangs make a comeback, and you get to bring out all those flowery 'fits that have been collecting dust in the back of your closet. It's the time to let loose and be joyful, and shouldn't your exercise routine reflect that? With the happiest season of the year now upon us, it's time to drop those boring treadmill workouts for something a little more fun.
That's where Zumba comes in. You've almost definitely heard of the dance-filled workouts before, thanks to its popular classes across the country. But Zumba is more than just an excuse to get out your dancing shoes — it's a simple, fun, and effective cardio workout that mixes low-intensity and high-intensity moves to help burn calories, boost your energy, and increase balance and flexibility. It's the perfect workout to add to your summer routine because you'll be having too much fun dancing to even realize you're getting good exercise in. (Think of it like a workout without the "work" part.)
If you're not a dancer, the idea of learning choreography might seem daunting, but Zumba's workouts are easy to follow and geared toward beginners. The instructor will demonstrate the moves multiple times, and it's more about having fun and letting loose than getting the moves exactly right, anyways. To help you master some of that choreography, Zumba shared a tutorial on its YouTube channel walking through all of the basic steps you'll need to complete a typical Zumba Latin dance workout. In just 12 minutes, the video goes over moves like the cumbia, salsa, and merengue. The instructor is there to break it all down, and helpful graphics on the screen will help you understand where to step and when.