Paid Content For
Under Armour
8 Full-Coverage Bras Comfortable Enough For Your Sweaty HIIT Class
Paid Content For
Under Armour
As POPSUGAR editors, we independently select and write about stuff we love and think you'll like too. If you buy a product we have recommended, we may receive affiliate commission, which in turn supports our work.
Jumping, flexing, and moving all around is hard enough when you're taking a HIIT class. The last thing you want to worry about is your clothes chafing, rubbing, or worse — not supporting you. And when it comes to the sports bra you wear for that sweaty workout, it's about as crucial to get it right as can be. Comfort, breathability, support, and flexibility are all factors that you don't even notice when they're there. But when they're missing, they're all you can think about. Luckily, these eight sports bras from Under Armour check off all the boxes.
Take a peek at eight full-coverage sports bras ready to work through even your sweatiest of HIIT classes.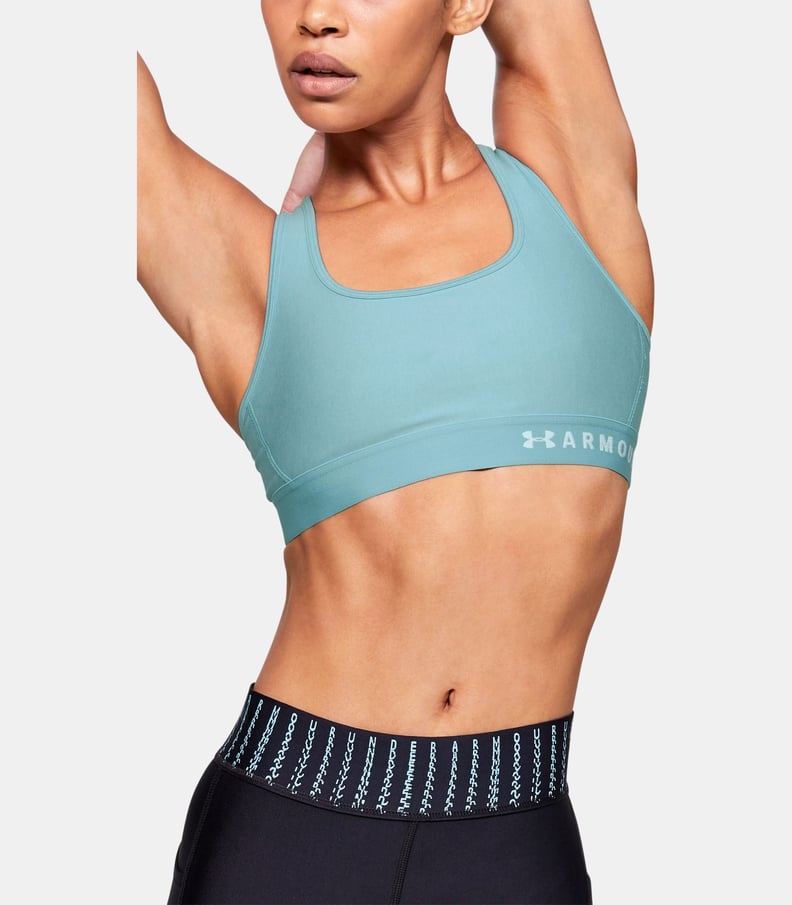 Armour® Mid Crossback Heathered Sports Bra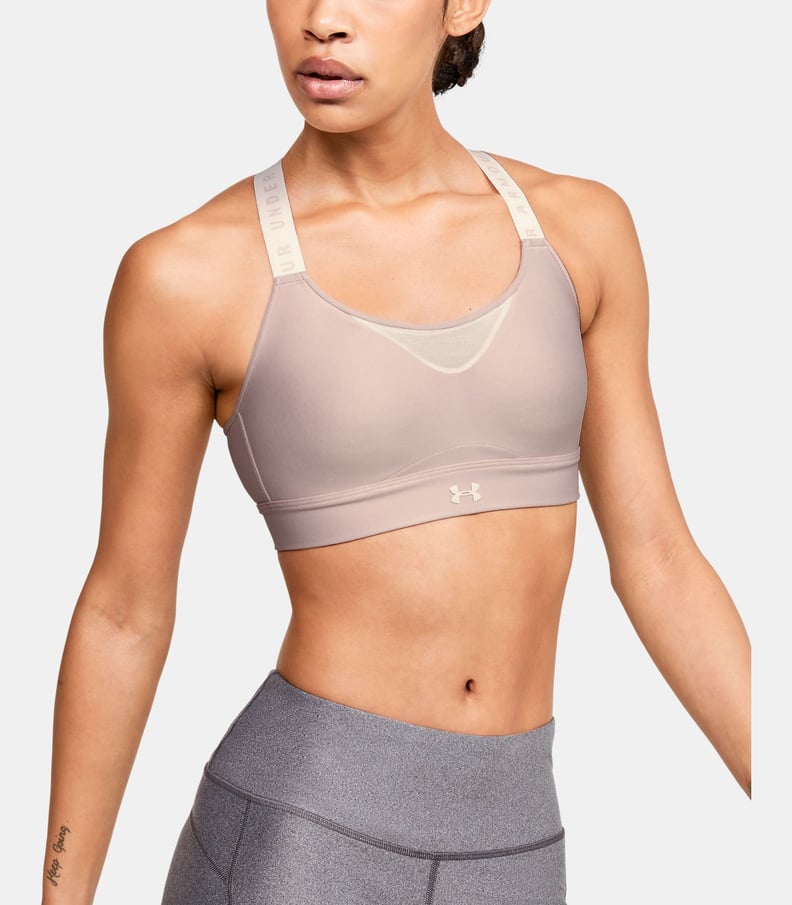 UA Infinity High Sports Bra
The UA Infinity High Sports Bra ($60) boasts a serious cooling effect when things get too sweaty. Plus, the aerodynamic design makes it that much more light and breathable.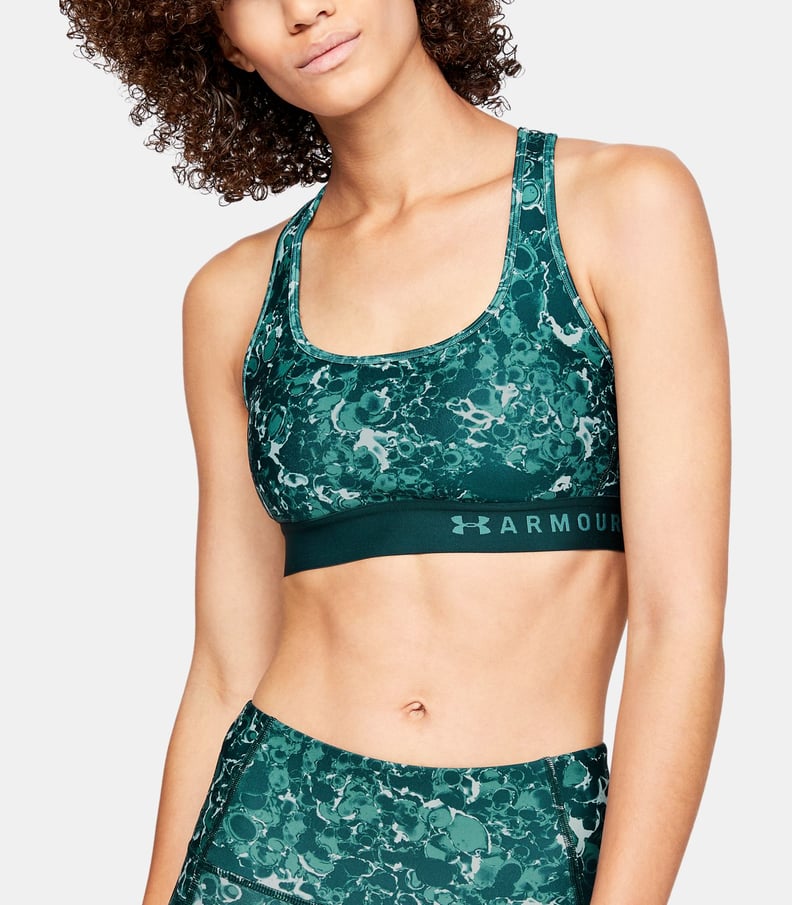 Armour® Mid Crossback Print Sports Bra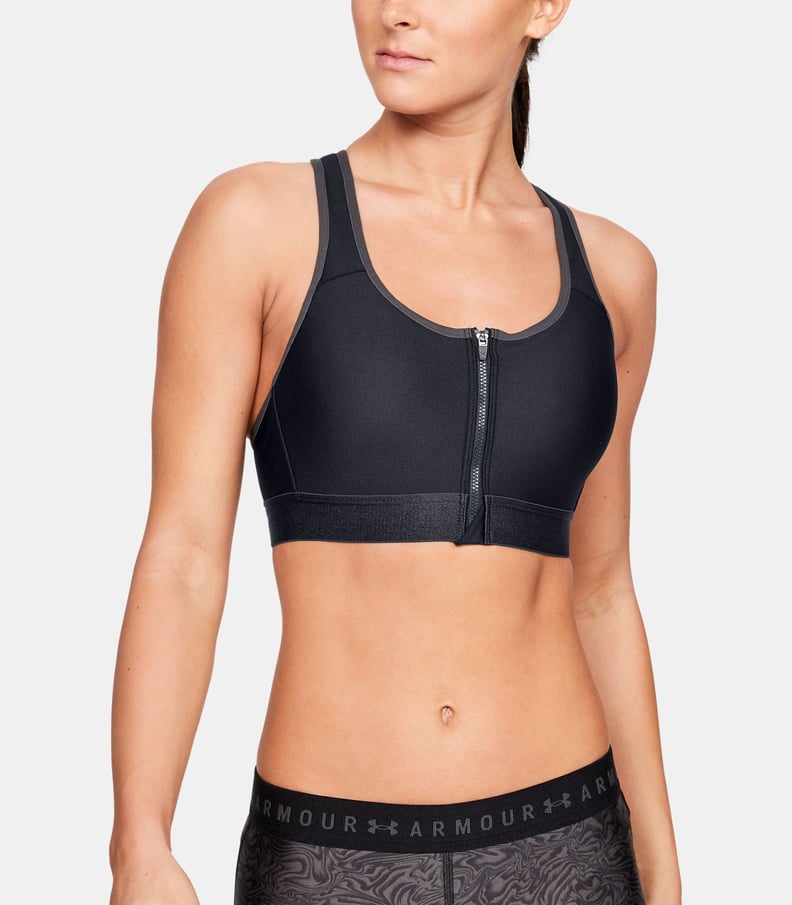 Armour® High Zip Sports Bra
The zipper design on the Armour® High Zip Sports Bra ($60) means work. Made for high-impact sports, this crop design locks you in place while still remaining comfortable and ventilated.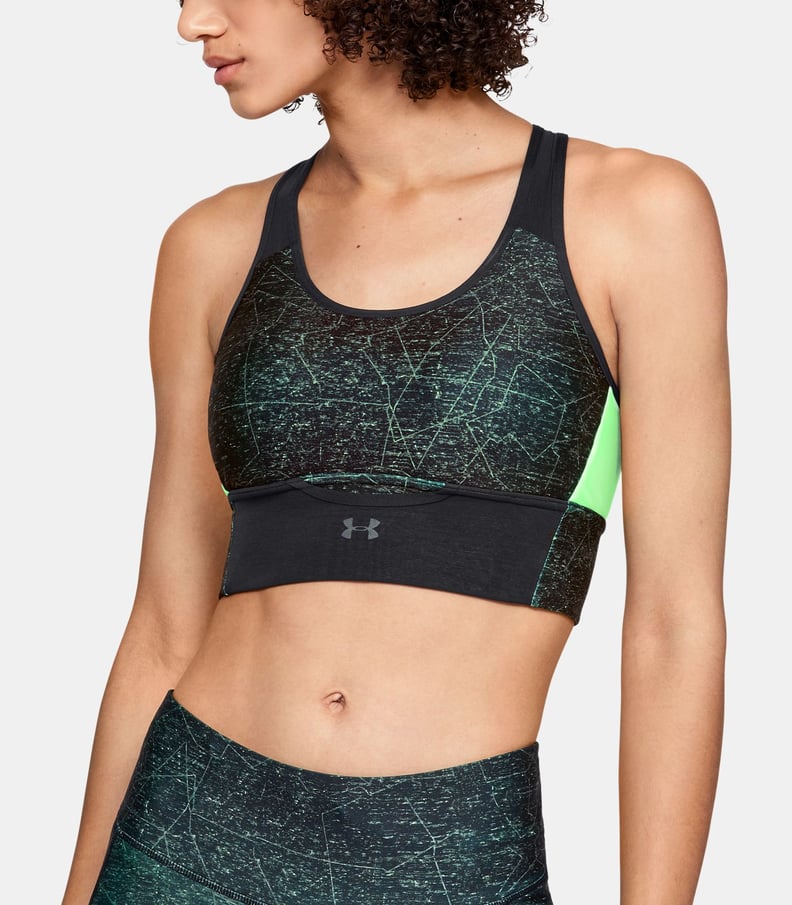 UA Armour® Crossback Clutch Print Sports Bra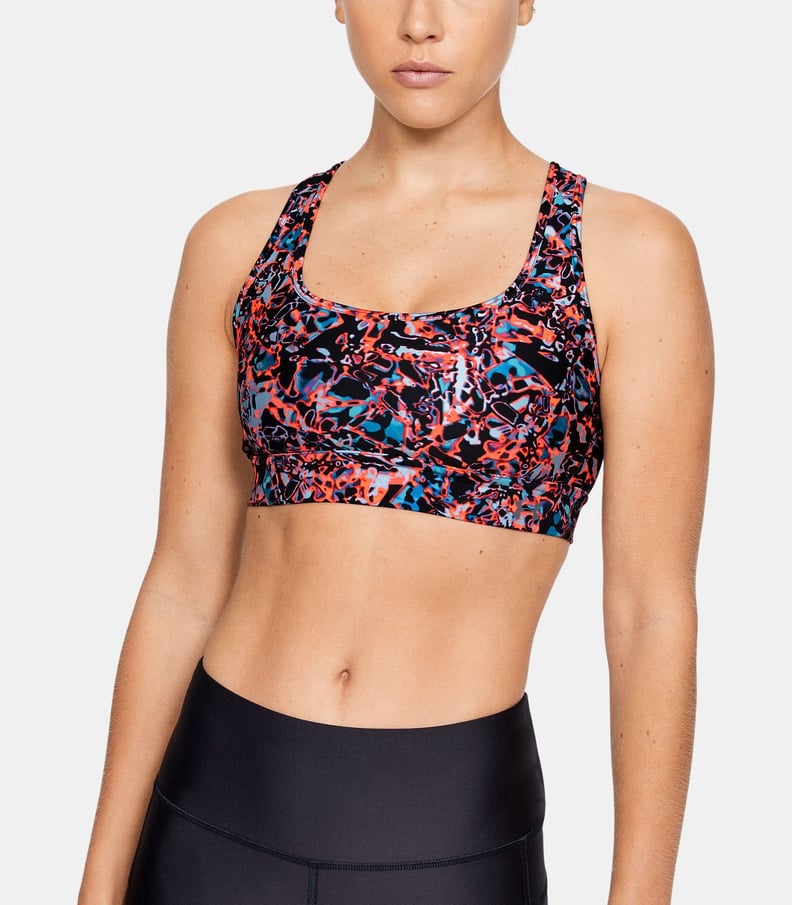 UA Armour Mid Crossback Print Mash Up Sports Bra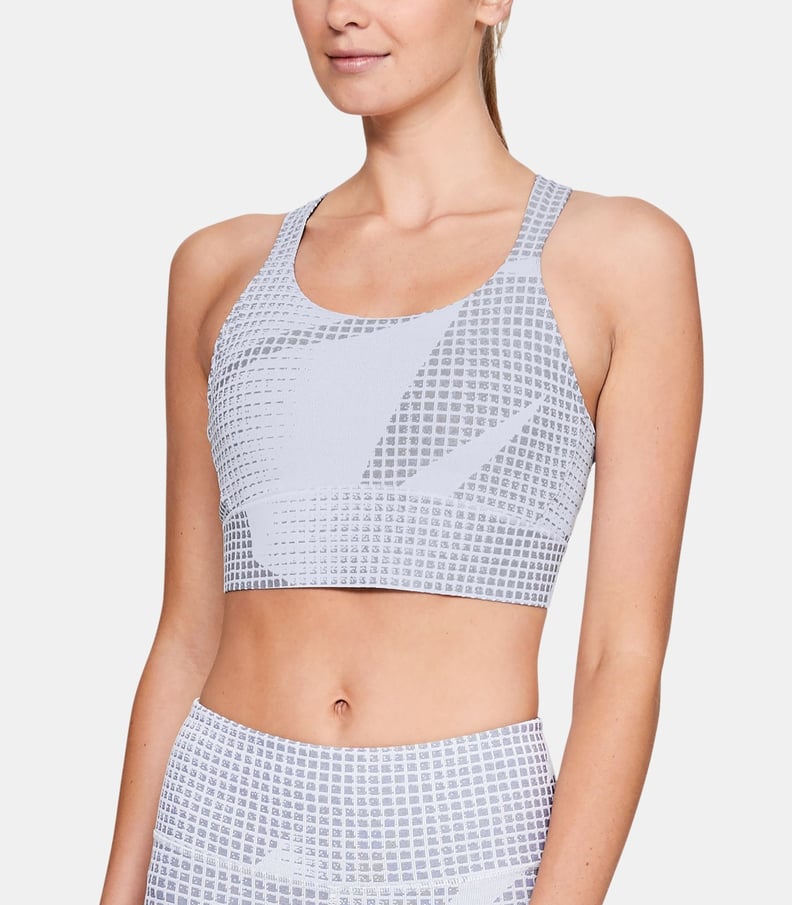 UA Breathelux Mid Jacquard Sports Bra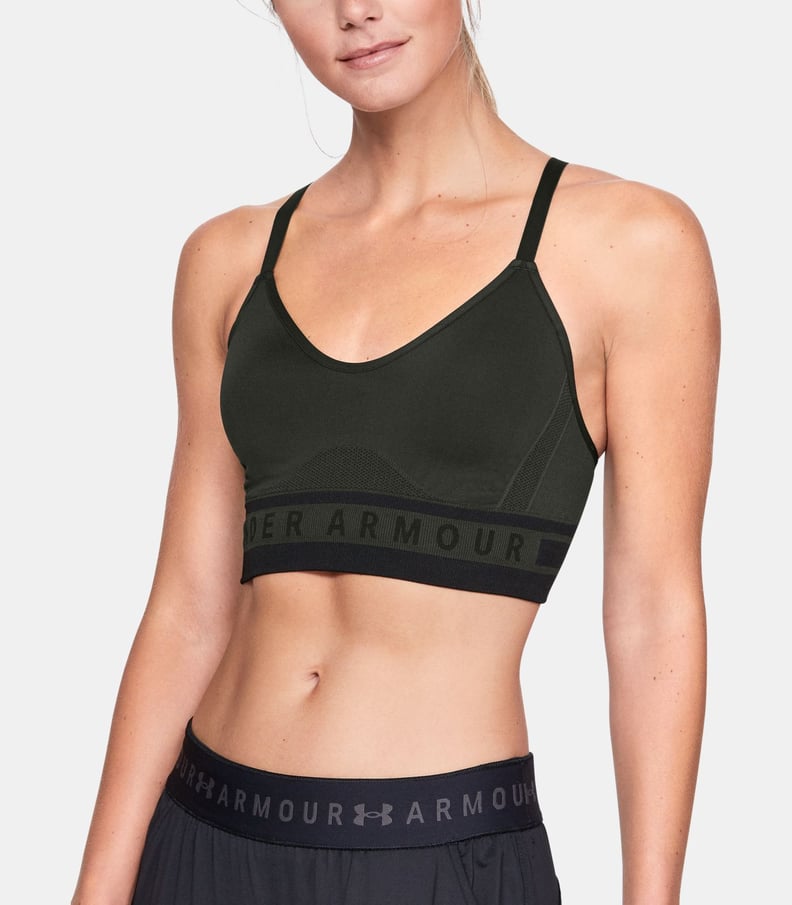 UA Seamless Longline Sports Bra