Gabby Thomas, aka Wonder Woman, has pulled off another superhero-esque feat. Just over a month after the sprinter put up the third-fastest time ever at the US Olympic Trials, Thomas secured a bronze medal at the 2021 Olympics in Tokyo, taking third behind Jamaica's Elaine Thompson-Herah and Christine Mboma of Namibia.
Thompson-Herah's incredible time of 21.53 was good enough for a national record, and is now the second-fastest time in history behind the record set by Florence Griffith-Joyner (aka Flo-Jo) in 1988. Mboma, who edged Thomas in both the prelims and semifinals, put up a 21.81. It was, all in all, an electric Olympic final, as Thomas took home her first medal (21.87 seconds) and Thompson-Herah became the first woman to grab a "double-double" in track and field: winning a gold medal in the same event in consecutive Olympics (Rio and Tokyo). "I really had to pull it out to win the 200 meter," said Thompson-Herah, who also won gold in the 100m. "I can't believe it."
Ahead, see a clip of the last 100 meters of the race and photos of Thompson-Herah, Mboma, and Thomas crossing the finish line. Congrats to the medalists!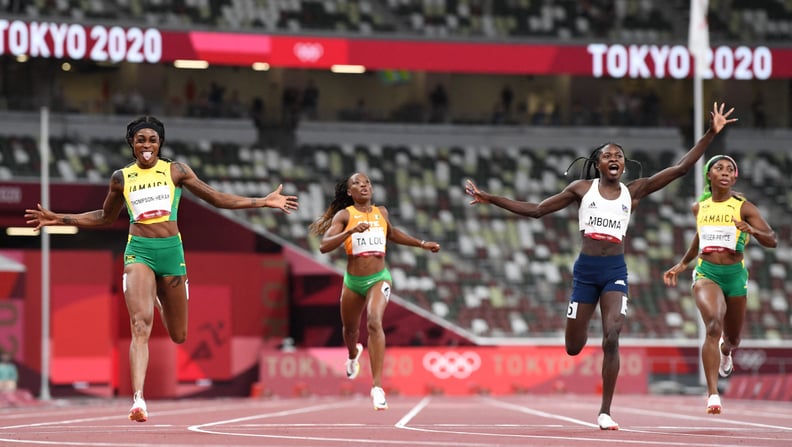 Elaine Thompson-Herah and Christine Mboma Cross the Finish Line of the Women's 200m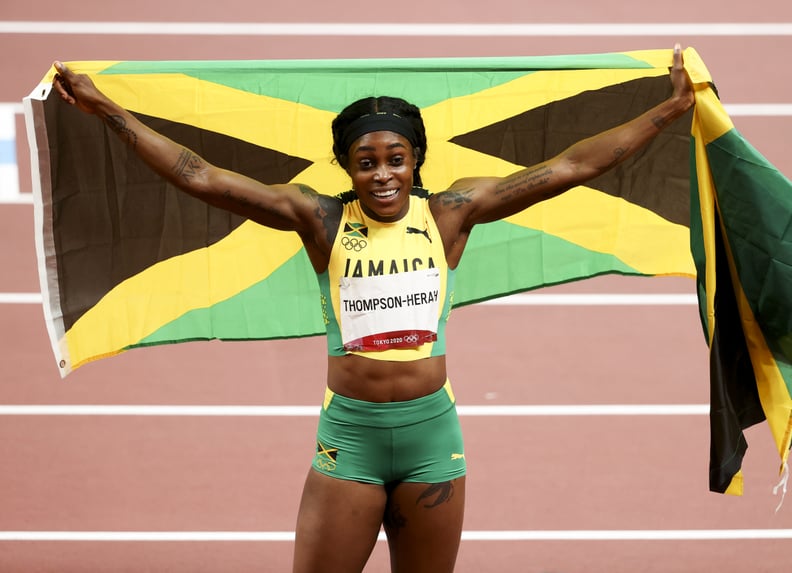 Elaine Thompson-Herah Celebrates Winning Gold in the Women's 200m at the 2021 Olympics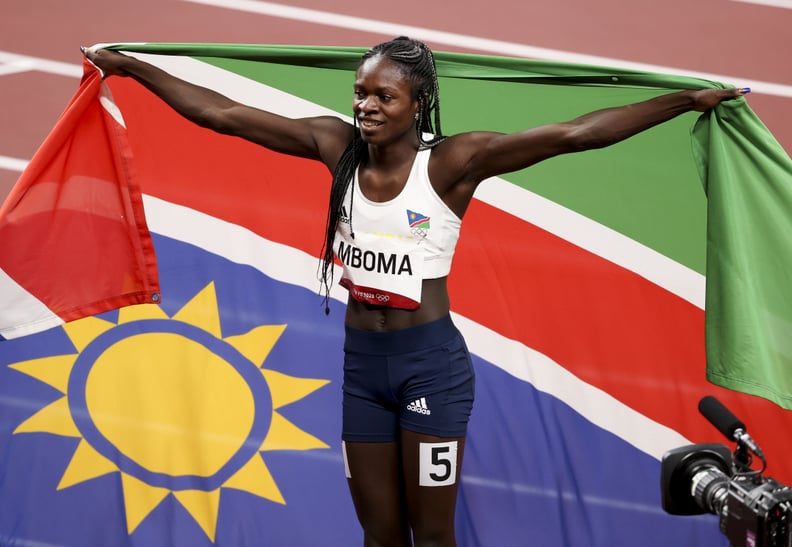 Christine Mboma Celebrates Winning Silver in the Women's 200m at the 2021 Olympics