How All American Mirrors the Experiences of Black Athletes
All American Mirrors the Real-Life Challenges of Being the Black Star Athlete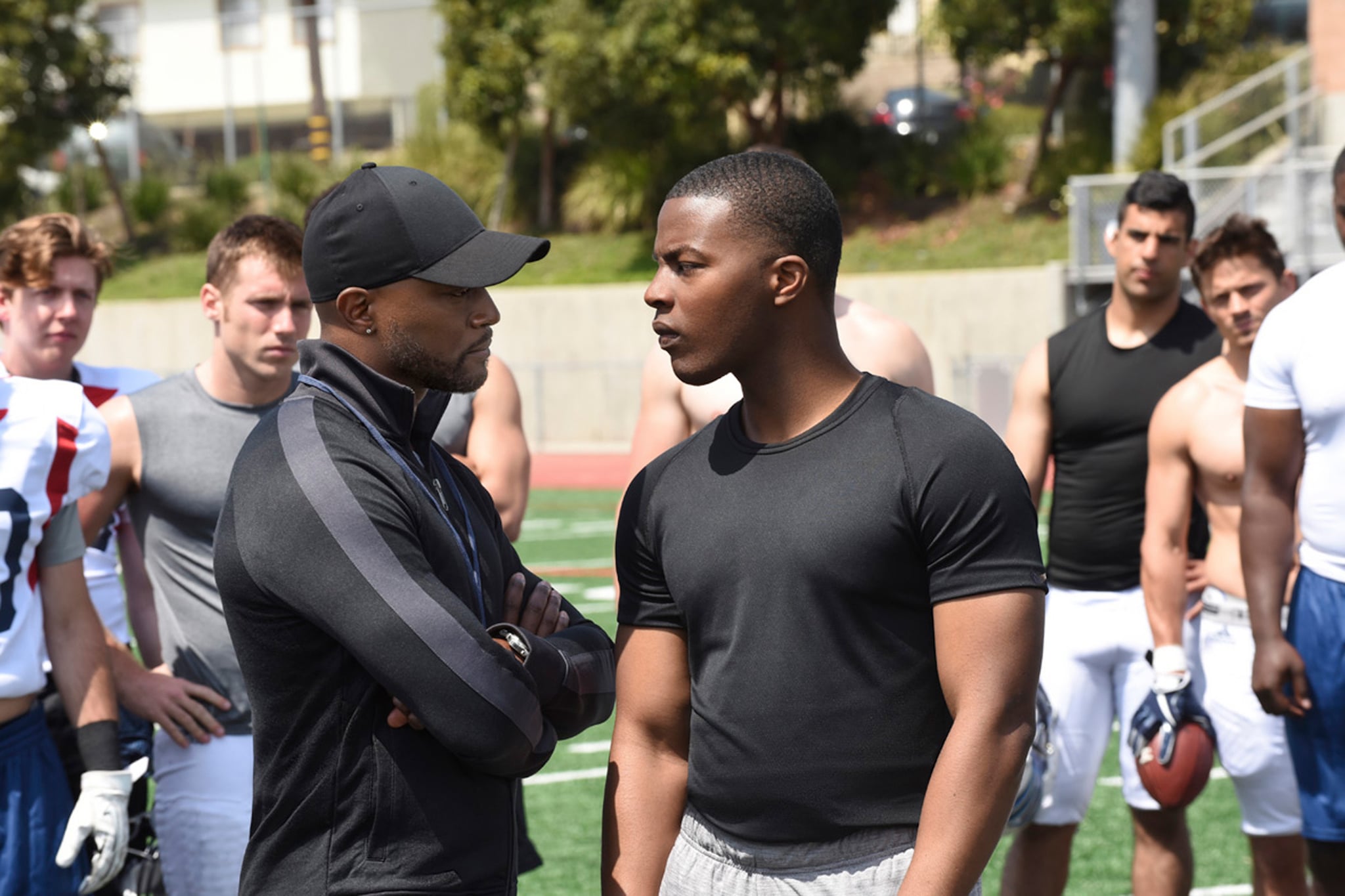 The CW's All American is back for a third season, tackling contemporary teen issues, including the challenges of being a Black male athlete within a predominantly white institution. The increased pressure to perform and code switch, along with the burden of representation, is an all-too-familiar reality for many Black athletes, mirroring the experiences of Spencer James, the star quarterback at All American's Beverly Hills High.
It isn't new to see Black male student athletes at mostly white schools, and All American sheds light on the stressful demands facing these athletes as they navigate the expectations of their families, coaches, teachers, and society. The intense pressure of this burden of representation results in many Black student athletes having to code switch as a means of survival.
Racial code switching, what Black scholar and activist W.E.B. Du Bois described as "double consciousness," is when a Black person has to negotiate dual worlds — one Black and one white — leaving parts of themselves behind to be more socially accepted into the white world. Code switching is a daily reality for Black people in a racialized society, where the ways in which we act, dress, wear our hair, and speak are measured by the standards of white norms. Not wanting to confirm racial stereotypes, we are prevented from authentically showing up in spaces underneath the white gaze. In early seasons of All American, we see this tension in Spencer, who has to navigate his Black racial identity at home and at school, from South LA to Beverly Hills.
This happens in schools across the country every day. "I see Black students code switching, where they may speak or act differently in class than they do in the hallway," Marshall McCurties, a teacher and coach, told POPSUGAR. "It's a signal that the school does not have a climate which allows them to be their authentic self. The effects of code switching lead to both mental and physical exhaustion." Over time, Black athletes — and especially young Black men — can go from the "pet to the threat" at their schools, a form of tokenization.
At first, they're welcomed and embraced by the community. However, they can quickly be deemed troublemakers, especially if they speak out against racial injustice. "Things can become contentious when a racial incident occurs," David Watts, a student-athlete advocate and former Division 1 football player, told POPSUGAR. "When you choose to address it, you're told: 'Why are you bringing this up? You're here to play ball. Stick to sports!'" This paradox extends beyond high-school sports, happening to Black male athletes on the collegiate and professional level — most notably to Colin Kaepernick, the former San Francisco 49ers quarterback whose peaceful protests during the national anthem brought racial injustice to the forefront of American sports.
At first, Black athletes are welcomed and embraced by the community. However, they can quickly be deemed troublemakers.
Kaepernick was publicly vilified for speaking out against police brutality and systemic racism, to the point that he was blackballed by the NFL. Even after the murder of George Floyd, when professional football players across the country knelt in a show of solidarity with the fight for racial justice, Kaepernick remains unsigned.
In this new season, All American will continue to illuminate more of the Black male athlete experience. Race is inevitably connected to this experience, and predominantly white schools have to move beyond their transactional relationship with Black student athletes, creating an environment where they can thrive as their authentic selves, where no code is needed to survive — on or off the field.