Do These 5 Things During Every Workout to Burn More Calories
Committing to regular workouts is one way to lose weight and get strong, but if you want to maximize your time, here are five things you should do at every single workout to burn more calories and reach your goals faster.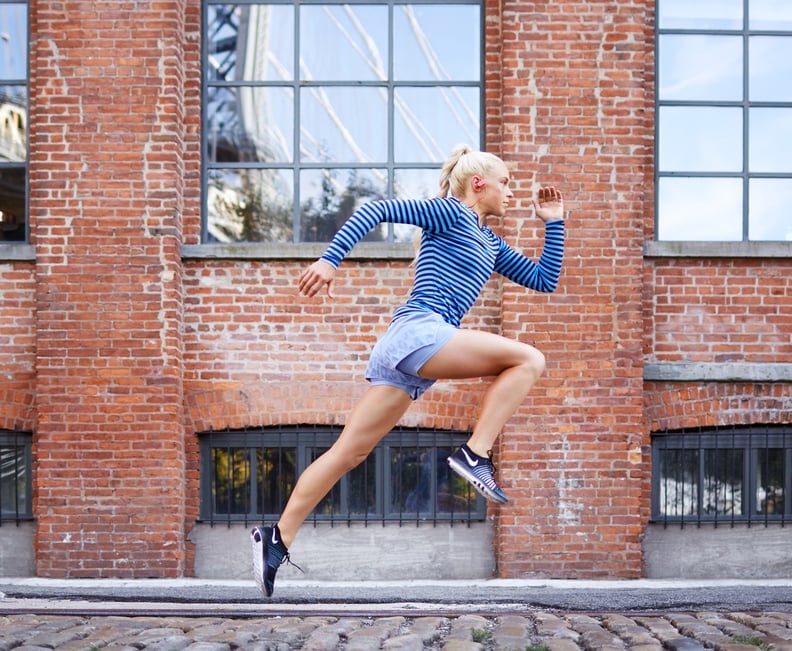 Change up your routine: While you may be a runner or yogi at heart, always doing the same workout is bound to make you hit a plateau; it can also lead to overuse injuries that could prevent you from exercising at all. Try to switch up your workouts every single day to keep your body and brain guessing. Mix up the types of exercise you do, the equipment you use, the order you do things, and the speed or weight. If you absolutely love doing a certain type of workout a few times a week, like running, pick a new route or focus on adding hills or sprints to mix things up.
Get speedy: When doing cardio, whether it's running, cycling, swimming, or jumping rope, include short bursts of fast-paced intervals, which are proven to help you burn more calories and target belly fat. Start off easy by adding five 30-second intervals to a 30-minute workout, then increase the interval time and frequency as you build your endurance. Here's a 45-minute walk-run-sprint interval workout you can try.
Work smarter: Why just work the legs doing lunges when you can also work the arms by adding in an overhead press? Do compound movements that work more than one part of the body, and you'll not only burn more calories by working harder, but you'll save time, too. Include these multitasking moves in your next workout.
Go longer: Tack on an extra five minutes to your workout, whether it's cardio or strength training. More exercise means more calories burned — 25 to 50 more!
Build muscle: Muscle mass burns more calories, so your goal should be to keep building muscles. So even if you're doing cardio, like going for a bike ride, tack on some bodyweight exercises or a quick dumbbell session.