Pumpkin flavor is synonymous with autumnal baking, but pumpkin puree serves as a healthy substitute year-round. For oil, the ratio is one to one — one cup oil is simply replaced with one cup pumpkin puree.
To substitute pumpkin puree for butter, multiply the amount of butter by 3/4. If a recipe calls for one cup, use 3/4 cup puree in its place. If you're not ready to give up all the butter, consider splitting the bill. For one cup of butter, use 1/2 cup of butter and 1/2 cup of pumpkin puree. And be sure not to grab pumpkin pie filling at the store when you're looking for puree! It's easy to mix them up, but you won't be happy with the results. If want to taste a recipe that makes the most of pumpkin puree, try one of these perfectly seasonal sweet treats.
01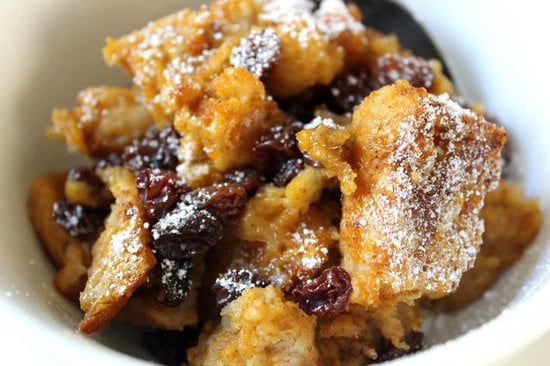 Pumpkin Bread Pudding
This vegan bread pudding is a low-calorie treat that requires nearly zero prep time. It has all the flavors of traditional pumpkin pie you love but with far fewer calories.
02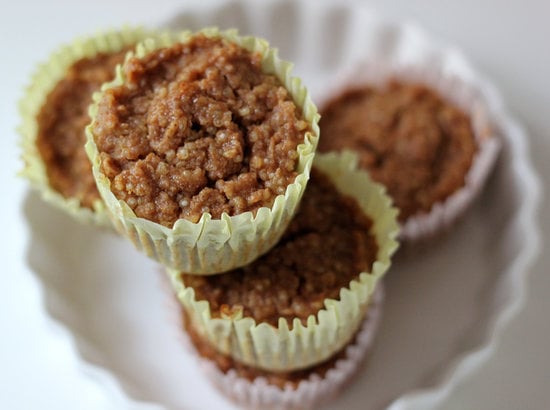 Pumpkin Muffins
All right, you caught us. This last one isn't technically a dessert, but these pumpkin quinoa muffins help you steer clear of the pastry shelf at the coffee shop and offer a sweet start to your day.
03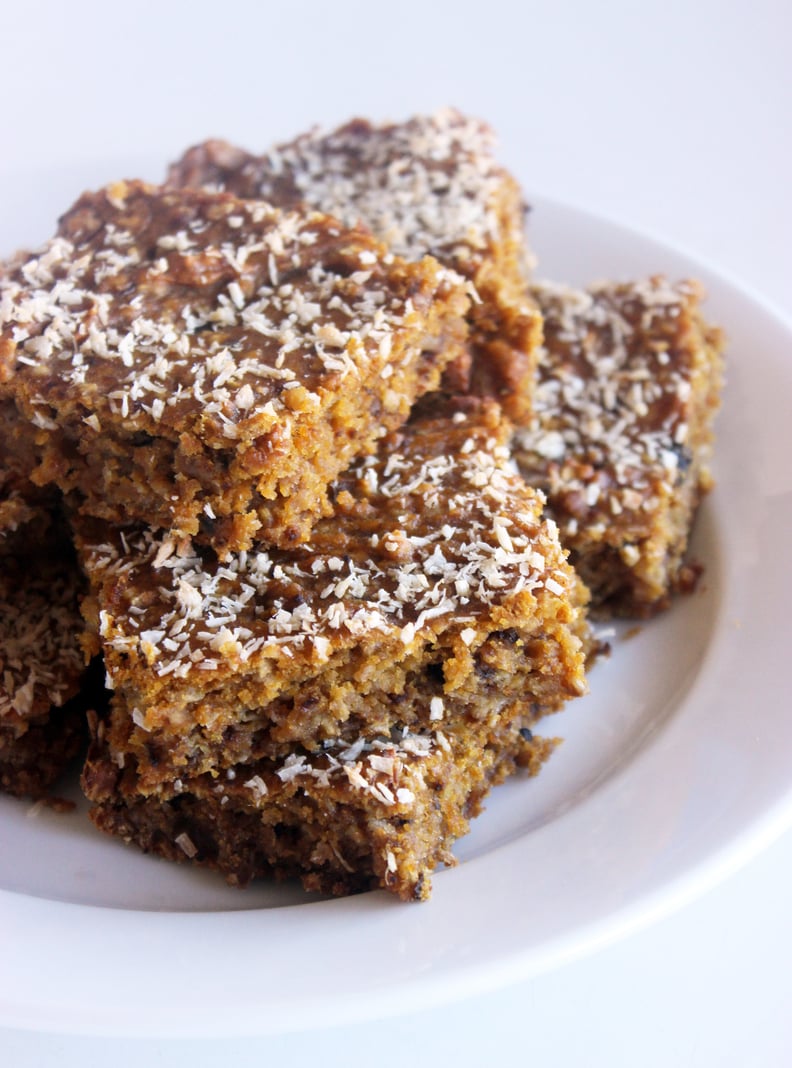 Pumpkin Oatmeal Coconut Bars
These subtly sweet pumpkin oatmeal coconut bars are the perfect potluck treat for Fall. Be sure to leave a few in your kitchen so you can enjoy one with a spread of nut butter for a dessert-inspired breakfast.
04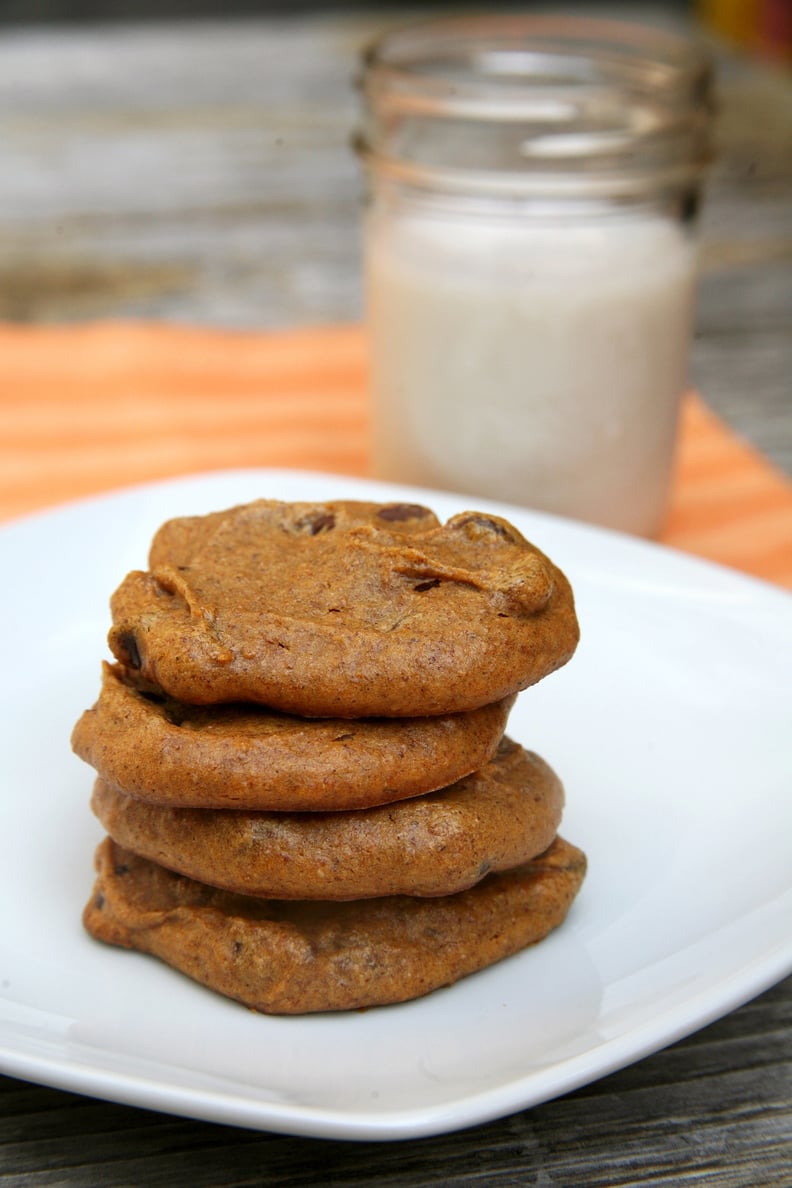 Pumpkin Chocolate Chip Cookies
Soft, chewy, and only 86 calories per serving, these pumpkin chocolate chip cookies are vegan and grain-free. Bonus: since they contain no eggs, you can lick the bowl clean!
05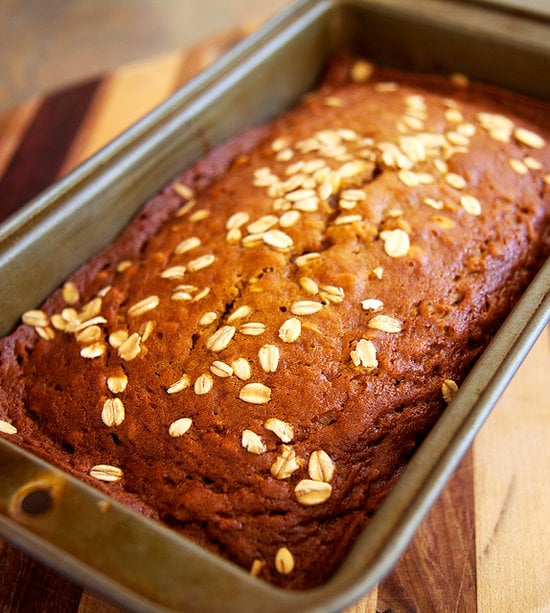 Oatmeal Pumpkin Spice Bread
Instead of grabbing a slice from the pastry counter at your local coffee shop, bake up your own loaf of lighter oatmeal pumpkin spice bread.
06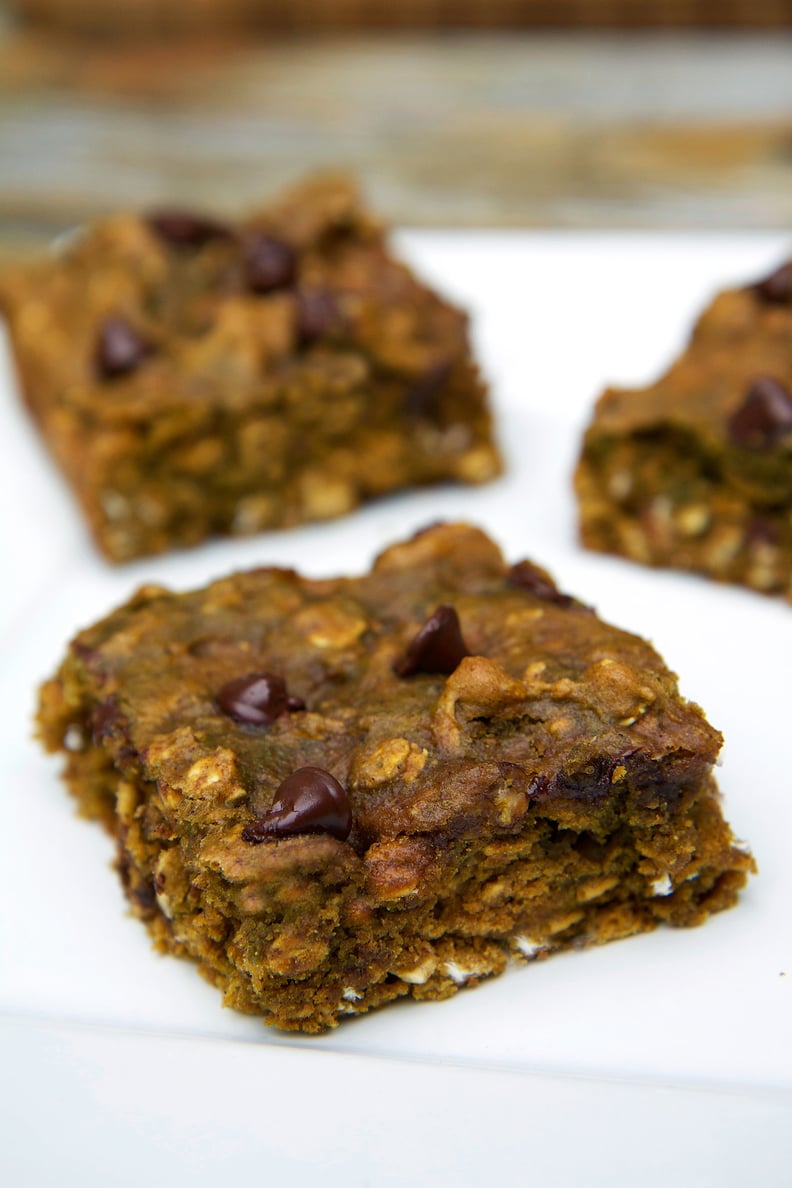 Chocolate Chip Pumpkin Protein Bars