Ireland Baldwin Opens Up About Eating Disorders, Addiction
Ireland Baldwin Says Eating Disorders Turned Her Into a "Lifeless" Person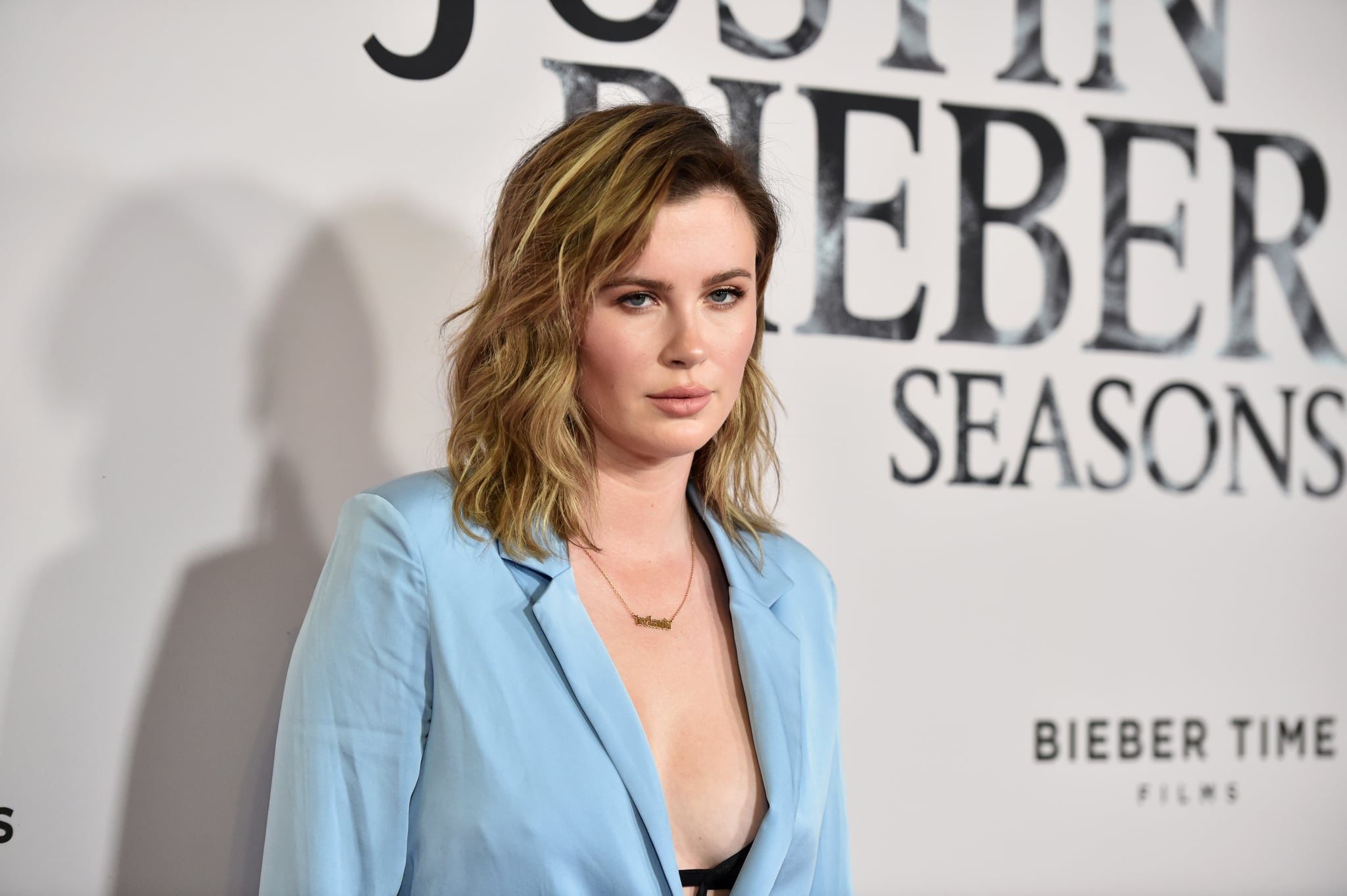 Image Source: Getty/Alberto E. Rodriguez
"Red Table Talk" is known as the place where celebrities open up. And the recent Ireland Baldwin and Kim Basinger episode is no different. Baldwin, a 26-year-old actress and model, got incredibly candid about her relationship with eating disorders, alcoholism, and drug use in an episode that aired April 25.
Baldwin, the daughter of Basinger and Alec Baldwin, joined the table to discuss her "breaking point."
"I was self-medicating with Xanax, and I was drinking. And I have a lot of alcoholism and drug addiction in my family," Baldwin told "RTT" cohost Willow Smith in a clip also aired in a preview for the episode. She went on to say: "I had isolated all of my real friends, isolated my family. I had no control in anything in my life." Baldwin also said she "tortured" herself with her eating disorders, and she revealed that she didn't talk to her parents for a year. "I saw them here and there, but I was so ashamed of what I had become and how I was living. I just became this different person. I was emaciated in every way; I was lifeless," she said.
Baldwin also opened up about her experience in abusive relationships. "And I did go to a treatment center," she shared. "I've been through a lot of different kinds of abuse." Not only has she been in a physically abusive relationship, but Baldwin said she later realized that she was at one point being abusive as well. "I had been abusive to people unknowingly, 'cause I'm not hitting them or getting physical," Baldwin said. "There was a lot of learning I had to do and a lot of acceptance of, 'OK, wait, that was abusive behavior.'"
Baldwin's "RTT" appearance comes nearly two years after she shared that she was six years "free of anorexia and bulimia." In an Instagram post earlier this month, Baldwin opened up about the current state of her mental health. "I am in the most freeing mental headspace I have ever been in about my body image," Baldwin wrote. She was also inspired to share some of her negative experiences after Camila Cabello took to the platform to call out paparazzi for snapping bikini photos that made the singer feel "vulnerable" and "unprepared."
"I have been called some version of fat, ugly, worthless and irrelevant by grown adults on the internet since I was a kid. It's nothing new. Paparazzi have followed me around for whatever boring reason and have snapped photos all up, in, and around my ass, cellulite, back fat, double chin, tits, you name it! It's invasive and super lame, but it's out of my control," Baldwin wrote.
Baldwin also acknowledged that she still has her bad days. "But overall, I f*cking LOVE food . . . like romantically. I love my body. I love the way it moves. I love how I feel in it," she wrote, adding: "All that matters is I approve of me, and it feels damn good. I am so grateful and lucky to be where I am." Go, Ireland!