Jane Fonda Shares How She Overcame Her Eating Disorder
Jane Fonda Reflects on Her Past Eating Disorder: "It's a Very Lonely Thing"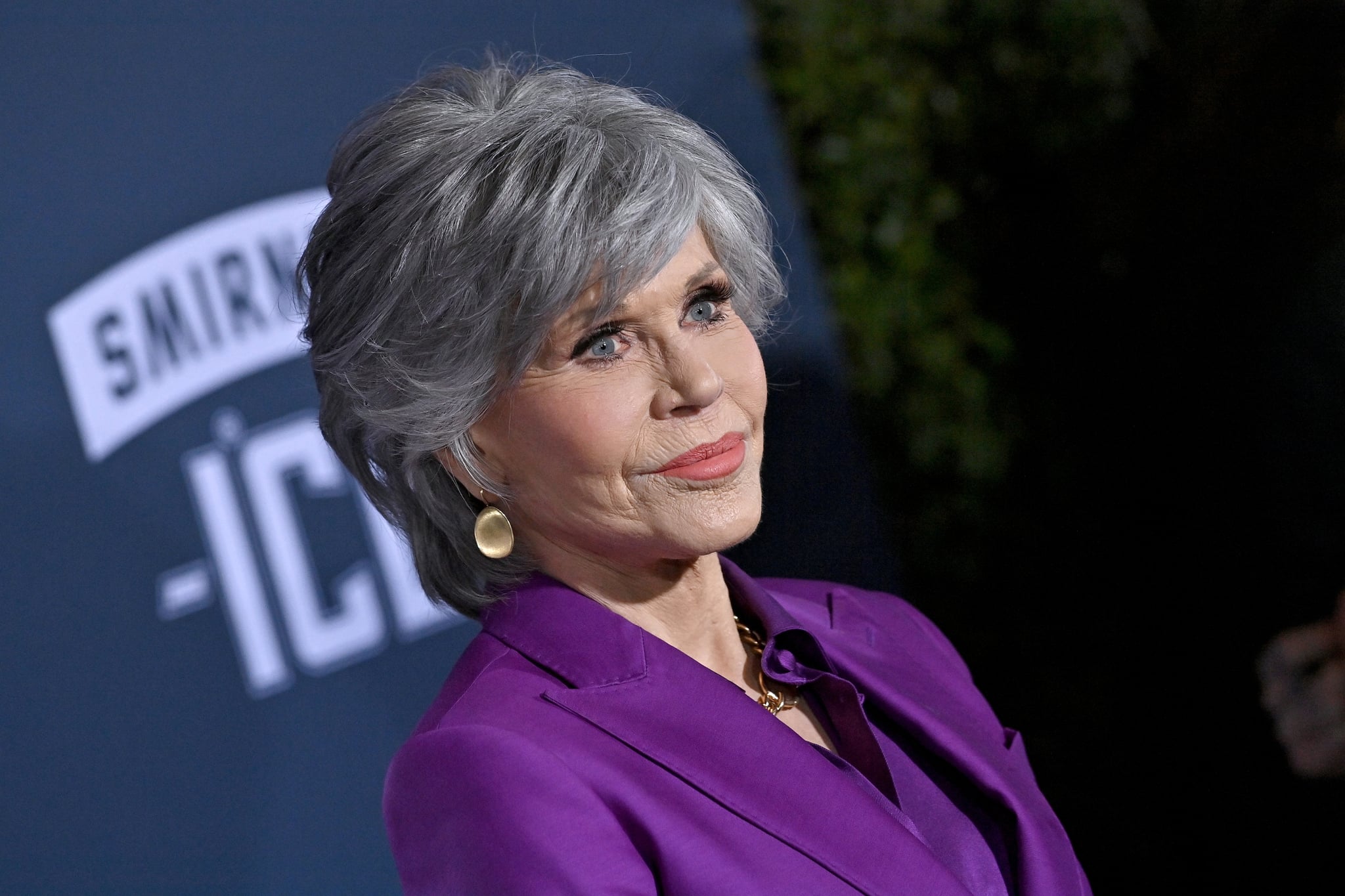 Image Source: Getty / Axelle / Bauer-Griffin
Content warning: This post discusses eating disorders.
Jane Fonda's eating-disorder struggle began before she even knew the word for it. In an interview for the Feb. 1 episode of "Call Her Daddy," Fonda opened up about her tumultuous relationship with food and how she worked toward recovery from bulimia. "It seems so innocent in the beginning, so innocuous — why can't I have this ice cream and cake, and then I'll just throw it up?" she recalled. "What you don't realize is, it becomes a terrible addiction."
"It becomes a terrible addiction."
Fonda explained how her disorder very quickly impacted her life. "You end up looking tired. It becomes impossible to have an authentic relationship when you're doing this secretly. Your day becomes organized around getting food and then eating it, which requires that you're by yourself, and that no one knows what you're doing," she said. "It's a very lonely thing." Fonda added that her eating disorder thrived when her life was at its most inauthentic — when her actions weren't aligned with what she should be doing or who she really was.
As time went on, she realized her habits were catching up to her. "As you get older, the toll that [an eating disorder] takes on you, it becomes worse and worse," she said. "It takes days, and then at least a week, to get over one single binge. And it's not just the fatigue. You become angry, you become hostile — all the trouble that I got in was because of that anger and that hostility."
The wakeup call eventually came when she realized her lifestyle was no longer sustainable, and it was preventing her from being an active participant in her own life. "It got to a point in my 40s when I just thought, 'If I keep on like this, I'm going to die,'" Fonda said. "I was living a very full life, I had children, I had a husband — I'd had two husbands by then — I was doing political work, I was doing all these things. And my life was important, but I was becoming less and less able to continue it."
At the time, eating disorders were more taboo than they are now, and with a lack of resources, Fonda decided to quit binging cold turkey, turning to medications like Prozac to help with her anxiety as well. "I didn't realize that there were groups you could join. I didn't know anything about that yet. And nobody talked about it. I didn't even know there was a word for it," she explained. "So I just went cold turkey, and it was really hard. But the fact is that the more distance you can put between you and the last binge, then the better it is. It becomes easier and easier."
If you or someone you know is struggling with disordered eating or an eating disorder, the National Eating Disorder Association has resources available including a 24/7 helpline at 1-800-931-2237. For crisis support, text "NEDA" to 741741.