Kendall Jenner Shares Her Morning Mental Health Routine
Kendall Jenner Shares the Morning Routine That Helps Her Combat Her Anxiety Symptoms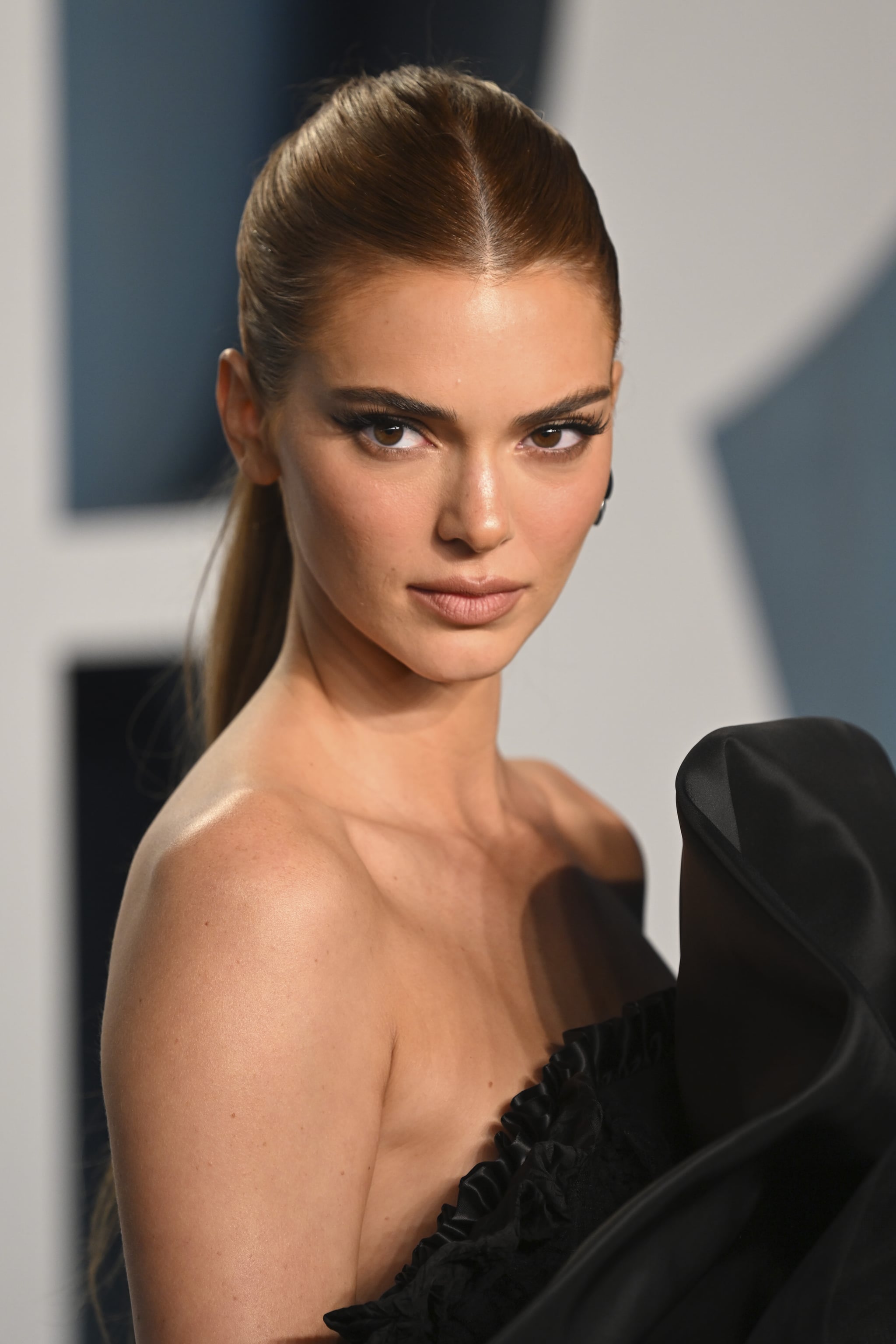 Kendall Jenner just offered some major tips and advice on how she manages her mental health. In a recently shared Instagram post, the model explained that her anxiety — especially her social anxiety — has "been on 100 lately."
While the 26-year-old has been very open about her previous mental health struggles, in her Instagram post, she notes, "I've come to a place where I don't feel bad about [the social anxiety]. I love my space and my alone time. I am finding ways to help me start my day off with a calmer, more positive mindset."
Jenner said that her morning habits, which include journaling, expressing gratitude, and engaging in breathing exercises, have been beneficial in combatting her anxiety.
Here's a look at her specific routine:
10 deep inhales/exhales before touching her phone
Journaling in her yard
Writing down all the things she's looking forward to today and this month
Expressing gratitude for all her blessings
Taking in the sun
Drinking tea and practicing some more deep breathing
"Give it a try," Jenner says. "I'm optimistic about my day ahead and you should be too! Love you!"
If you're struggling with anxiety, social anxiety, or just anxious thoughts in general, Jenner may be on to something here. Experts agree that breathing exercises may be able to help. John Hamilton, chief clinical outreach officer at Mountainside Treatment Center, recommends "deep belly breathing." He previously told POPSUGAR, "This breathing technique gets more oxygen to your brain, which in turn causes your brain to release endorphins, known as a happiness hormone." This practice can also help your body relax and distract your mind, which can help tame your anxiety. Similarly to Jenner, Hamilton recommends 10 long breaths.
Journaling also has some anxiety-combusting benefits — especially gratitude journaling. "The goal of journaling is simply to recognize the good and focus on what is going right to help increase our positive emotions," psychiatric social worker Aaliyah Nurideen previously told POPSUGAR. "Gratitude journaling is a great way to manifest happiness through noticing and observing joy and successes — whether big or small — in our lives to improve our well-being."
To get started, she recommends writing in response to a prompt like, "what is something you did well today?" or "what are three good things you're good at?"
And of course, the sun (and safe exposure to sunlight) is a great way for individuals to get vitamin D, which has been proven to help those struggling with their mental health. As Jenner would say, you should absolutely be "taking in the sun" — even if your view doesn't quite look like hers.