Mental Health Resources For the LGBTQ+ Community
11 Mental Health Resources For the LGBTQ+ Community That Will Help You Feel Seen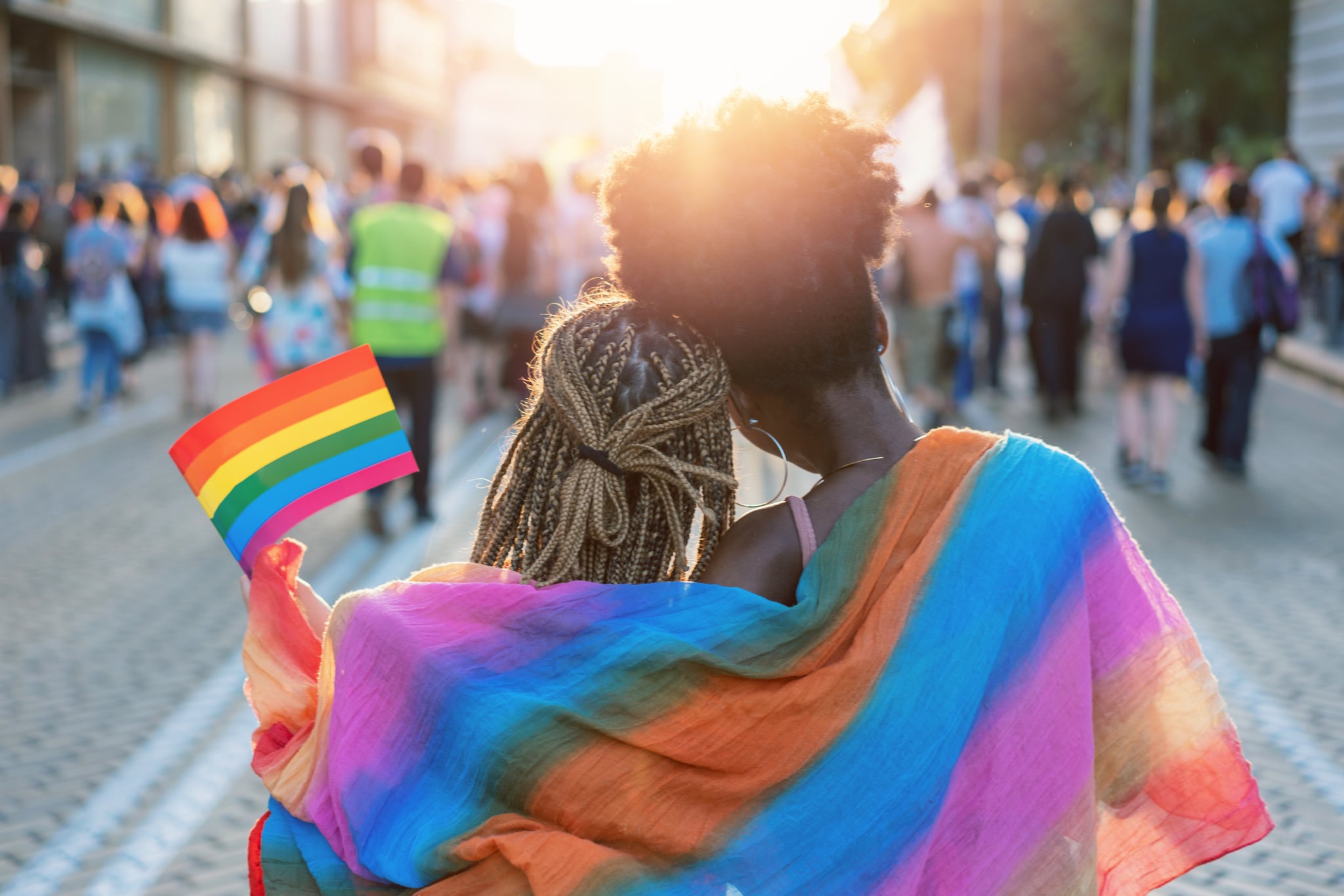 Society has come a long way in the inclusion and celebration of the LGBTQ+ community, but for a number of reasons, the road to self-acceptance can still be challenging. Research suggests that lesbian, gay, and bisexual youth are twice as likely to report feelings of sadness or hopelessness than their straight peers, while transgender youth face even greater disparities in depressive symptoms. Even in adulthood, the LGBTQ+ community may be at greater risk for some mental health conditions, such as anxiety disorders and depression.
"LGBTQ+ people commonly experience shame," Adam D. Blum, MFT, founder of the Gay Therapy Center, the largest private provider of therapy for the LBGTQ+ community in the US, told POPSUGAR. "They internalize the negative messages they receive growing up in a culture or a family that demonizes LGBTQ+ identity. Therapy with an LGBTQ-affirmative therapist can be a powerful way to heal from that shame."
Therapy is especially important if you're experiencing symptoms of depression, anxiety, or any other mental illness. However, you don't want just any therapist — Jill A. Johnson-Young, LCSW, CEO and co-owner of Central Counseling Services in California, recommends choosing someone who identifies as LGBTQ+, if possible. "The LGBTQ+ community needs mental health resources specifically identified for them because there is so much harm that can be done even in an initial meeting with a provider if that provider is still biased and living in the belief that they can 'choose' to 'accept' the client's sexual orientation, family, marital status, or gender," Johnson-Young explained.
To help get you started, we've compiled a list of therapist directories for the LGBTQ+ community, as well as some additional resources that can offer you support and the sense of belonging you may be missing. "It can be hard to connect with others when you grow up believing that you are less than your peers due to your often secret sexual or gender identity," Blum said. "LGBTQ+ support groups, recreational groups, artistic groups, and social groups can have a healing impact. In those spaces, LGBTQ+ people can experience being an accepted majority rather than a misunderstood minority. That group experience can build confidence and greater self-acceptance."
LGBTQ+ Therapist Directories
AGLP: The Association of LGBTQ+ Psychiatrists has been advocating on behalf of the LGBTQ+ community for more than 40 years. You can search for a psychiatrist in your area using the organization's Referrals page, even filtering the results by gender identity and race.
The Gay Therapy Center is a community of highly qualified LGBTQ+ therapists. You can schedule a free 15-minute consultation, which will help match you with a therapist for individual or couples counseling, either in office or online.
The National Queer & Trans Therapists of Color Network is committed to "advancing healing justice by transforming mental health for queer and trans POC," according to its website. The mental health directory allows you to search for a practitioner in your area.
Pride Counseling is an online therapy tool for the LGBTQ+ community. Fill out a survey, and you'll be matched with a licensed therapist, whom you can communicate with via phone, video, and messaging.
Inclusive Therapists helps connect marginalized communities with culturally competent care. Search for a therapist near you — filtering by specialty, insurances accepted, and more — or complete a form to be matched with a therapist based on your needs.
LGBTQ+ Mental Health Information and Support