Paid Content For
Under Armour
8 Ankle-Length Leggings For When It's Unexpectedly Chilly This Spring
Paid Content For
Under Armour
As POPSUGAR editors, we independently select and write about stuff we love and think you'll like too. If you buy a product we have recommended, we may receive affiliate commission, which in turn supports our work.
When you hit the pavement for a morning run or heart rate-boosting cardio session, the last thing you want deterring you from getting in the best workout is a chilly forecast. Thankfully, those cooler spring temps can't hold you back from breaking a sweat when you're decked-out properly.
An absolute must for beating the chill is a pair of longer leggings that graze the ankle. Weather-appropriate leggings help you retain the heat you need to keep blood flowing to your muscles, so you're able to use all your energy to crush that workout.
Keep reading for eight ankle-length leggings from Under Armour to upgrade your next chilly workout this spring.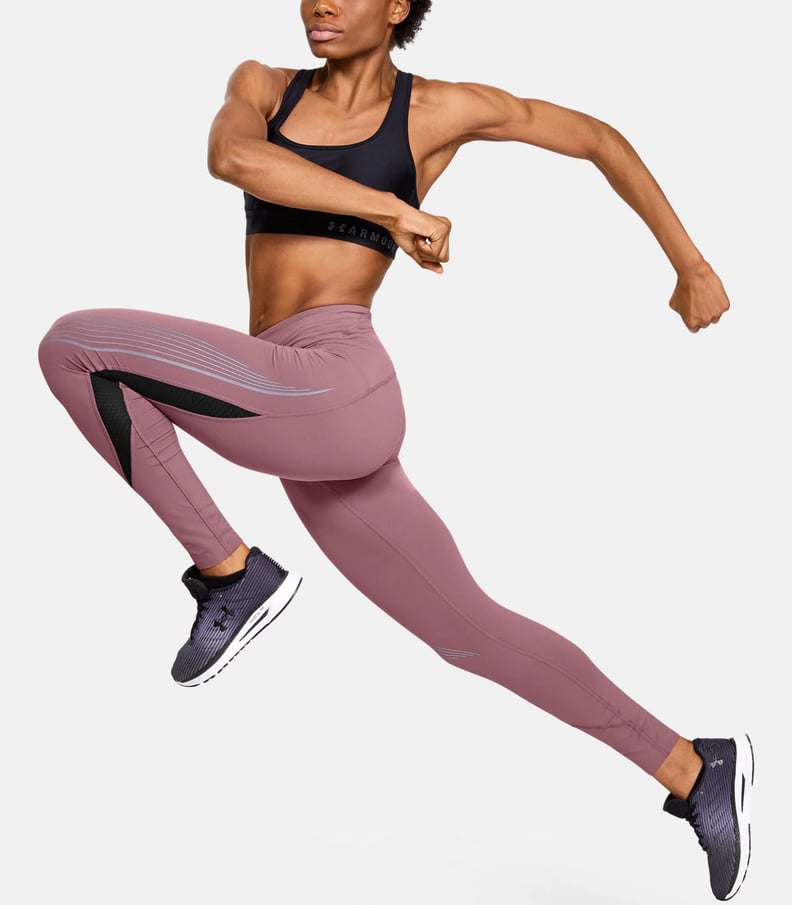 Women's UA RUSH™ Run Stamina Tights
Not only are we feeling the second-skin-like fit of these leggings ($90), but we're also fans of the reflective detailing that helps you stand out in low-light settings.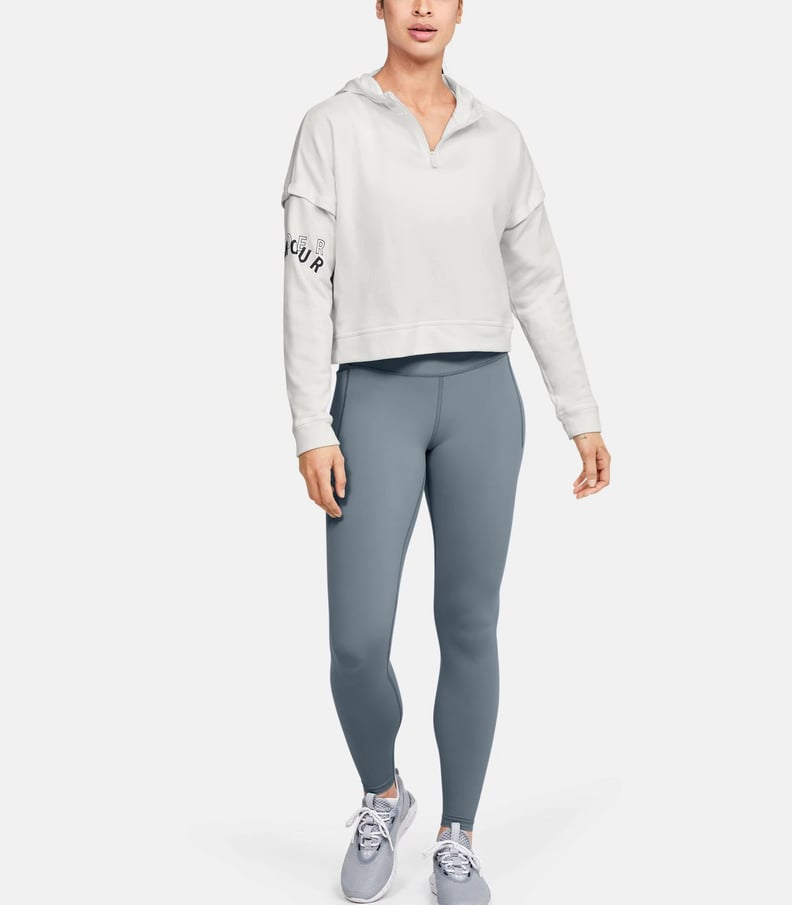 UA Meridian
Agility is key for any workout, and the UA Meridian leggings ($70) offer just the movement for working up a sweat. Not only is the fabric here ultra soft and stretchy, but the built-in pocket on the side of the left leg is also a welcome addition for toting a phone or keys while working out.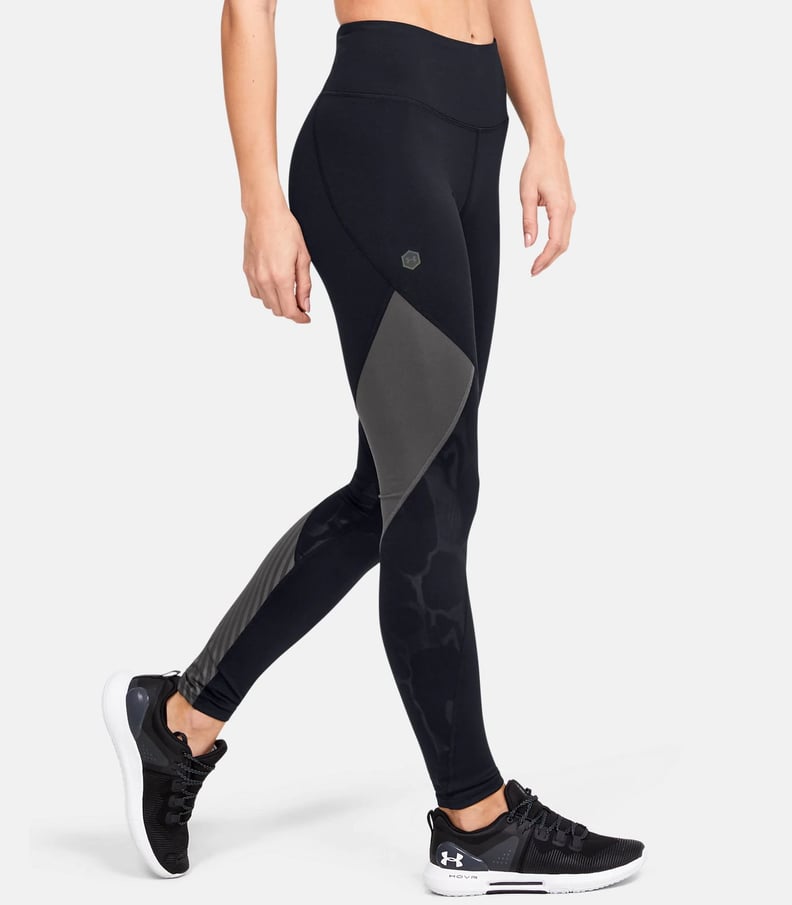 Women's UA RUSH™ Embossed Leggings
These compression-style leggings ($75) actually boast a unique mineral-infused fabric that reflects your body's own energy, thus increasing your blood flow while you work out.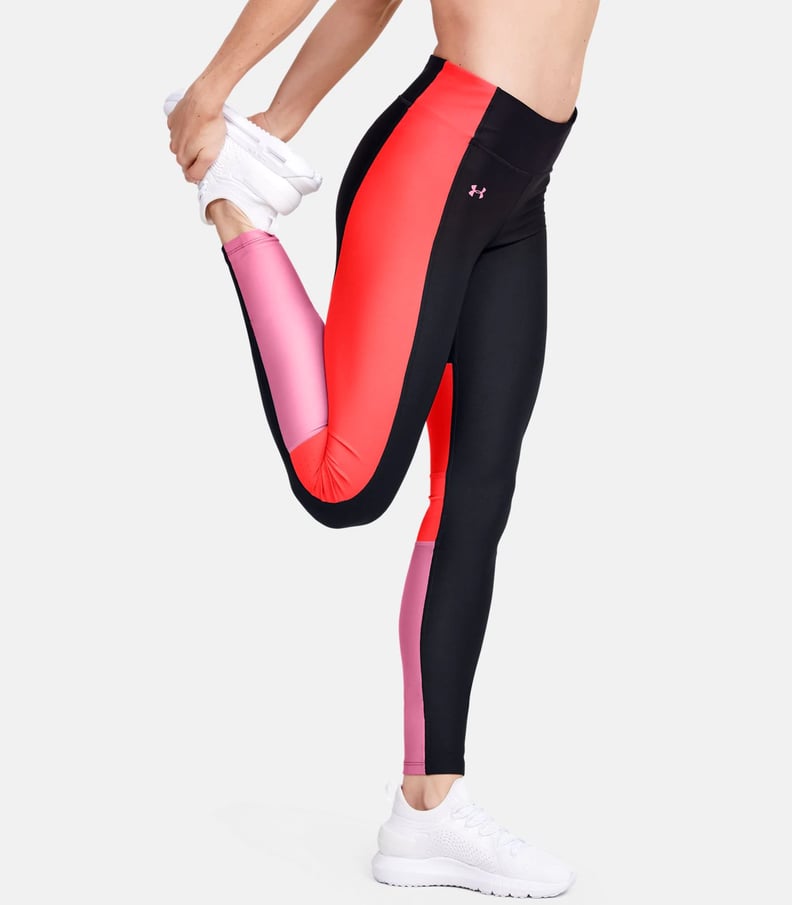 Women's HeatGear® Armour Perf Inset Graphic Leggings
Typically, apparel with fabric technology is heavy and uncomfortable. However, that's not the case with these HeatGear® Armour leggings ($55), which boast a moveable, breathable fabric that's ideal as a base layer.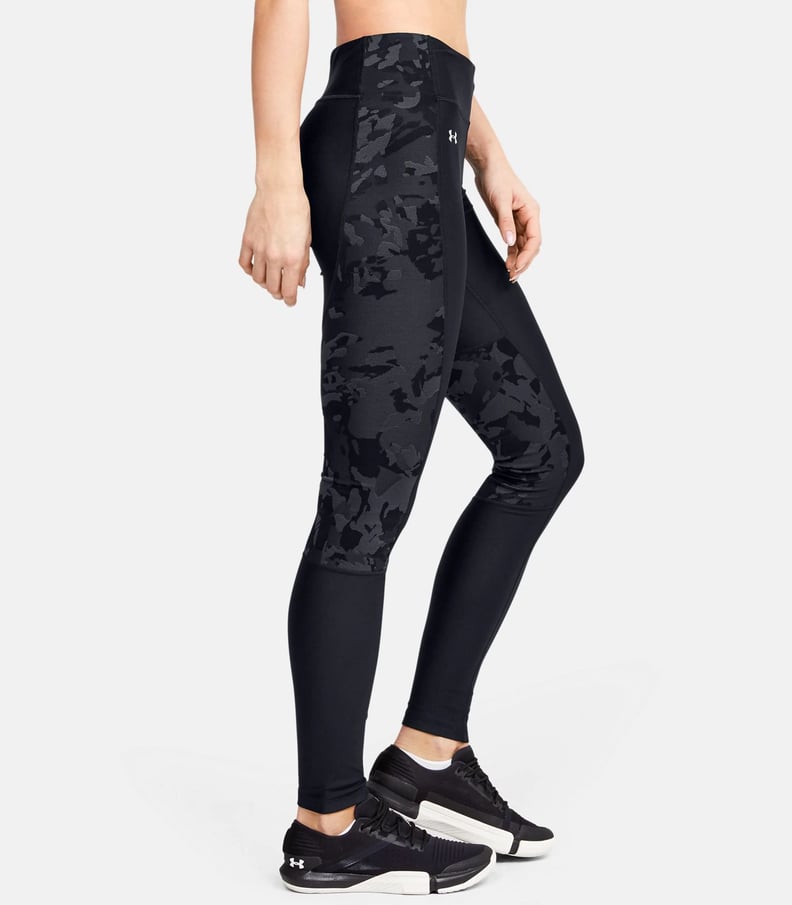 Women's HeatGear® Armour C&S Jacquard Leggings
In addition to the cozy ankle-grazing length on these bottoms ($50), they have a wide, high waist that means you're covered from the elements. Plus, you won't have to worry about them riding down or slipping while you break a sweat.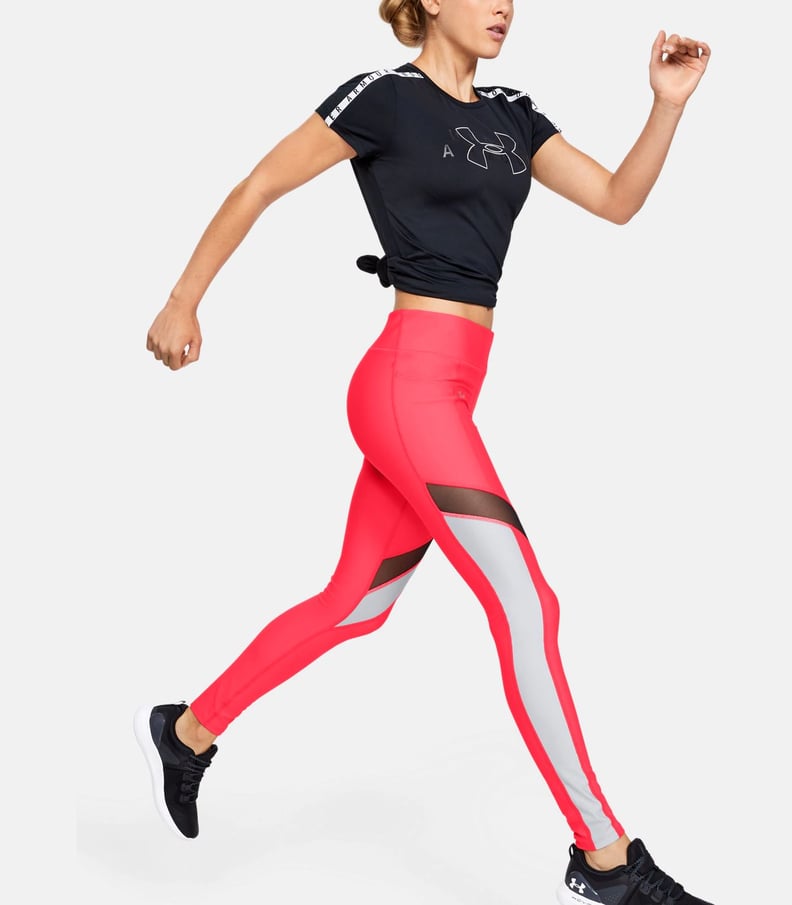 Women's HeatGear® Armour Sport Leggings
Break away from your boring routine of black workout apparel and go ahead and embrace a bold look. This pair ($55) takes Under Armour's performance technology and pairs it with seasonable shades we can't resist.
Women's UA RUSH™ Vent Leggings
Never worry about chafing or rubbing with this pair ($75) — they have strategic seam placement as well as ventilation, so you can move with max comfort and keep cool when things get too toasty towards the end of a workout.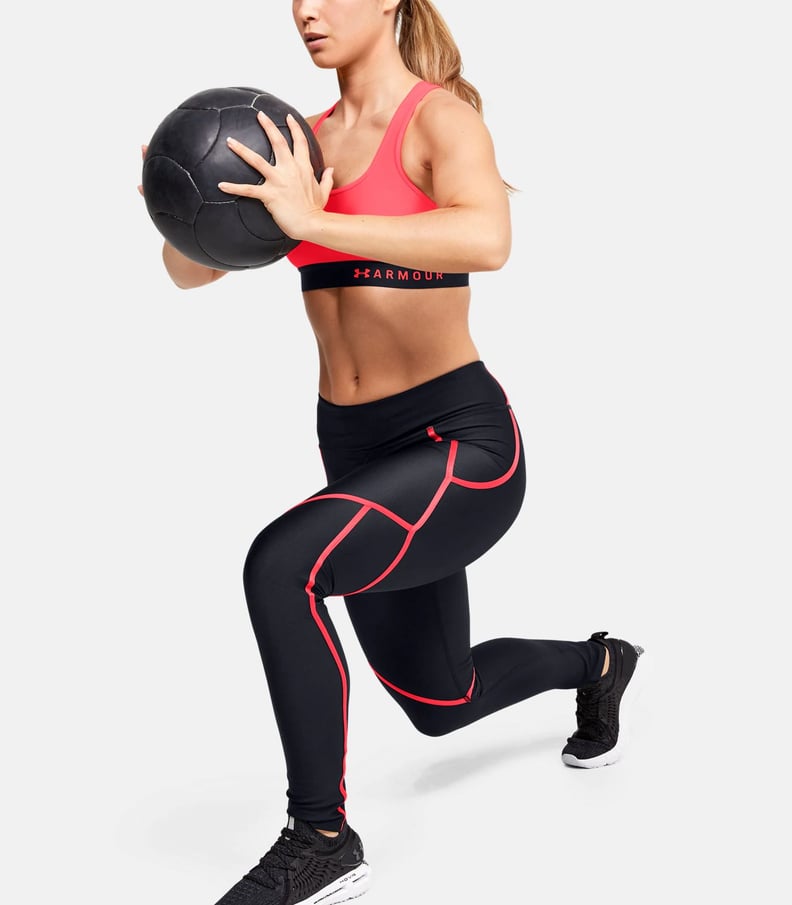 Women's HeatGear® Armour Shine Edgelit Leggings
Consider yourself decked out and ready for that early morning or evening run. This pair ($50) is crafted with Under Armour's sweat-ready technology and features bright detailing to help keep you noticeable while working out outdoors.