Love Sweat Fitness AMA in Healthy Living Facebook Group
Your Biggest Health and Fitness Questions, Answered! Join Our AMA With Katie Dunlop of Love Sweat Fitness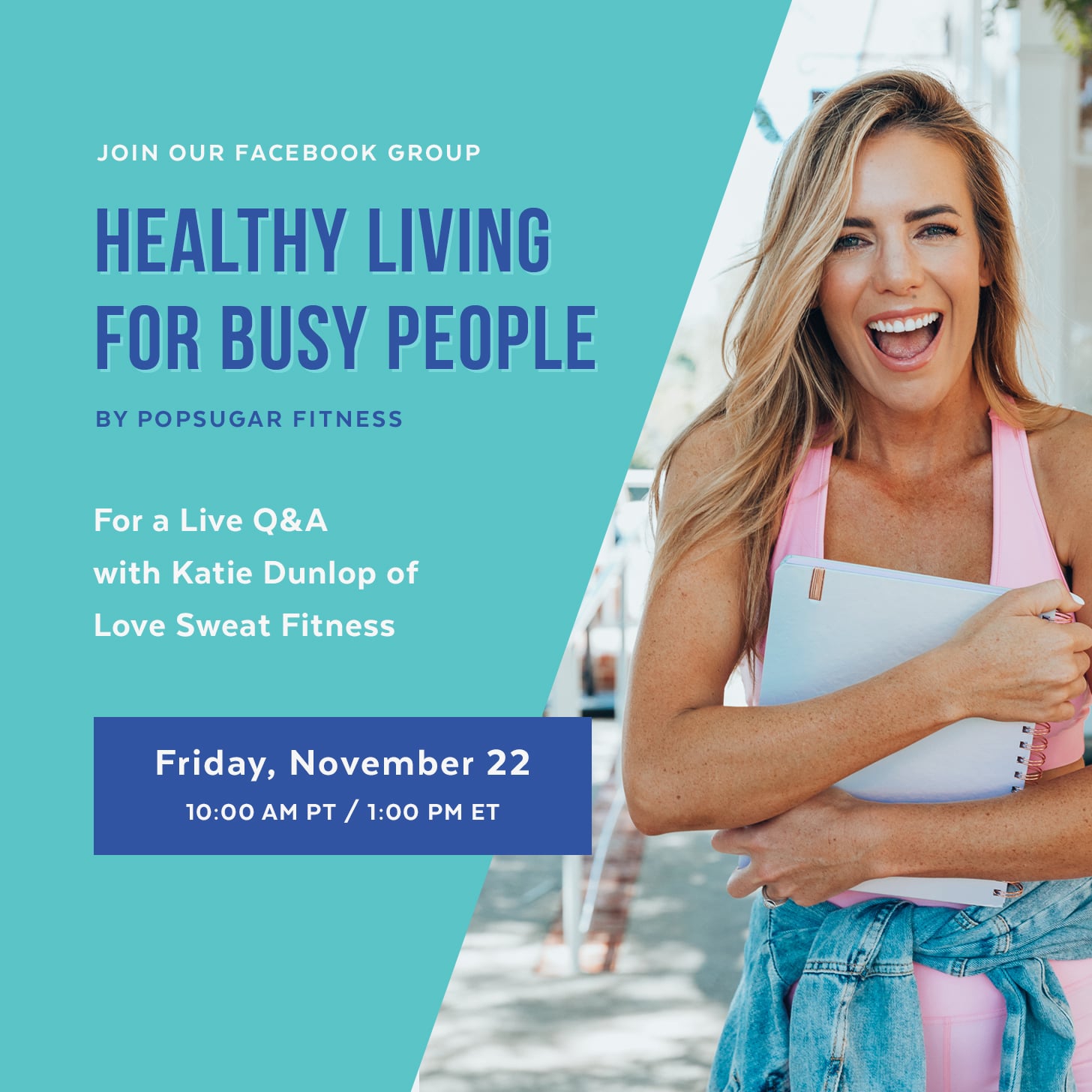 Have a burning fitness question you'd like answered by a top health and fitness influencer? You're in luck: on Friday, November 22, at 1 p.m. ET/10 a.m. PT, certified personal trainer, fitness instructor, and entreprenuer Katie Dunlop of Love Sweat Fitness will be hosting a live Q&A session in our fitness Facebook Group, Healthy Living For Busy People With POPSUGAR Fitness. Our group is a space for our community to share their best tips for keeping personal health and wellness a top priority while facing the time constraints of a busy lifestyle.
As one of our featured fitness experts on our Instagram, Katie knows what it takes to build a healthy lifestyle whether it's in your dorm room or in between working, commuting, and living life. So join us! Our moderator and fitness editor Christina Stiehl will start a fresh chat thread within Healthy Living with Katie on standby to offer her advice and answer your questions.
The only catch? You'll have to join the Healthy Living For Busy People group for access. Click the "Visit Group" button ahead to get in the mix.
Image Source: POPSUGAR