Lululemon Just Launched a Membership Program — and It Has Some Big Fitness Names on Board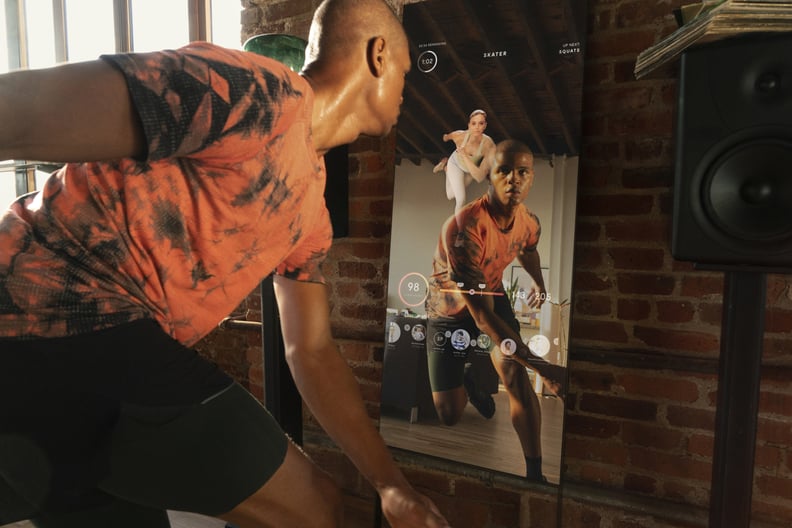 Lululemon Studio
Lululemon Studio
Every editorial product is independently selected by our editors. If you buy something through our links, we may earn commission.
The first time I heard of Mirror was prepandemic, and while I thought the gadget — a mirror that, when switched on, turns into a smart screen that lets you work out alongside a trainer — was genius, I wondered how many people would splurge on it in favor of in-person classes. Then, of course, COVID-19 became a reality, gyms became inaccessible to many of us (either because they were shut down or because we couldn't afford the risk of exposing ourselves to the virus), and at-home fitness devices like Mirror became hugely popular. But even as many of us return to something that looks more like our pre-March 2020 lifestyles, at-home workout options seem here to stay. Case in point: Lululemon is partnering with Mirror as part of its new paid membership program, Lululemon Studio.
To join Lululemon Studio, members have to own a Mirror ($1,495, starting price) The Lululemon Studio membership is $39 a month, but that will give them access to thousands of streaming and in-person classes, both from Mirror's own existing library and from Lululemon Studio partners, which include an amazing roster: 15 trainers from Pure Barre, AARMY, Rumble, DogPound, Y7, YogaSix, AKT, and FORWARD_Space. You can stream workouts through the Mirror or the Lululemon Studio app on your phone. Members also get a 10 percent discount on Lululemon products — fans of the Lululemon leggings, rejoice — free access to the in-person classes some Lululemon stores host, and discounts on in-person classes at Lululemon Studio partner locations.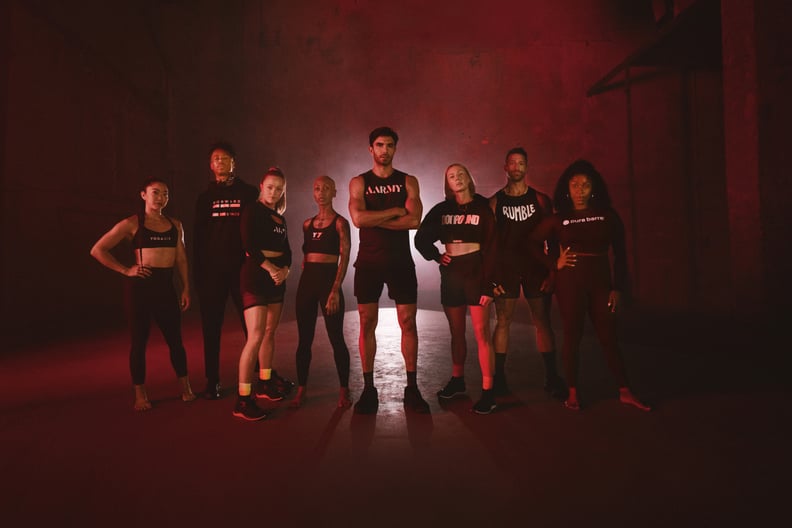 In the fitness world, this is a huge deal. Lululemon has long hosted in-person classes at some of its stores, and many locations have run clubs. Then the athleisure brand bought Mirror back in 2020 for $500 million, reports The New York Times, a move that indicated a desire to offer top-notch classes to its customers in addition to fitness apparel and gear. According to the brand, it saw that these days, people wanted a hybrid experience in their exercise routines as well as their jobs: the ability to work out at home, in person, and while traveling. Lululemon Studio and the brand's collab with Mirror is a true leap into the connected fitness space — and one that Lulu clearly expects to pay off.
"Lululemon Studio unlocks the versatility our community has told us they are looking for now. No longer will you have to choose between going to your favorite studio or streaming a class at home — you can have both," says Nikki Neuburger, Lululemon's chief brand officer, in a press release.
"We see Lululemon Studio as being the daily go-to destination for experiencing the most dynamic content from the industry's top trainers and studios, covering a range of fitness genres for all levels," adds Michael Aragon, chief executive officer of Lululemon Digital Fitness, in the press release.
Lululemon Studio ($39 a month) launched on Oct. 5 for Mirror owners. Anyone in North America can also sign up for the new Lululemon Essential Membership for free; it offers certain perks like free access to select Lululemon Studio classes, early access to product releases, and the ability to return items in-store without a receipt.