Madelyn Cline Does Pull-Ups on Outer Banks Set
Watch Madelyn Cline Bang Out Pull-Ups on the "Outer Banks" Set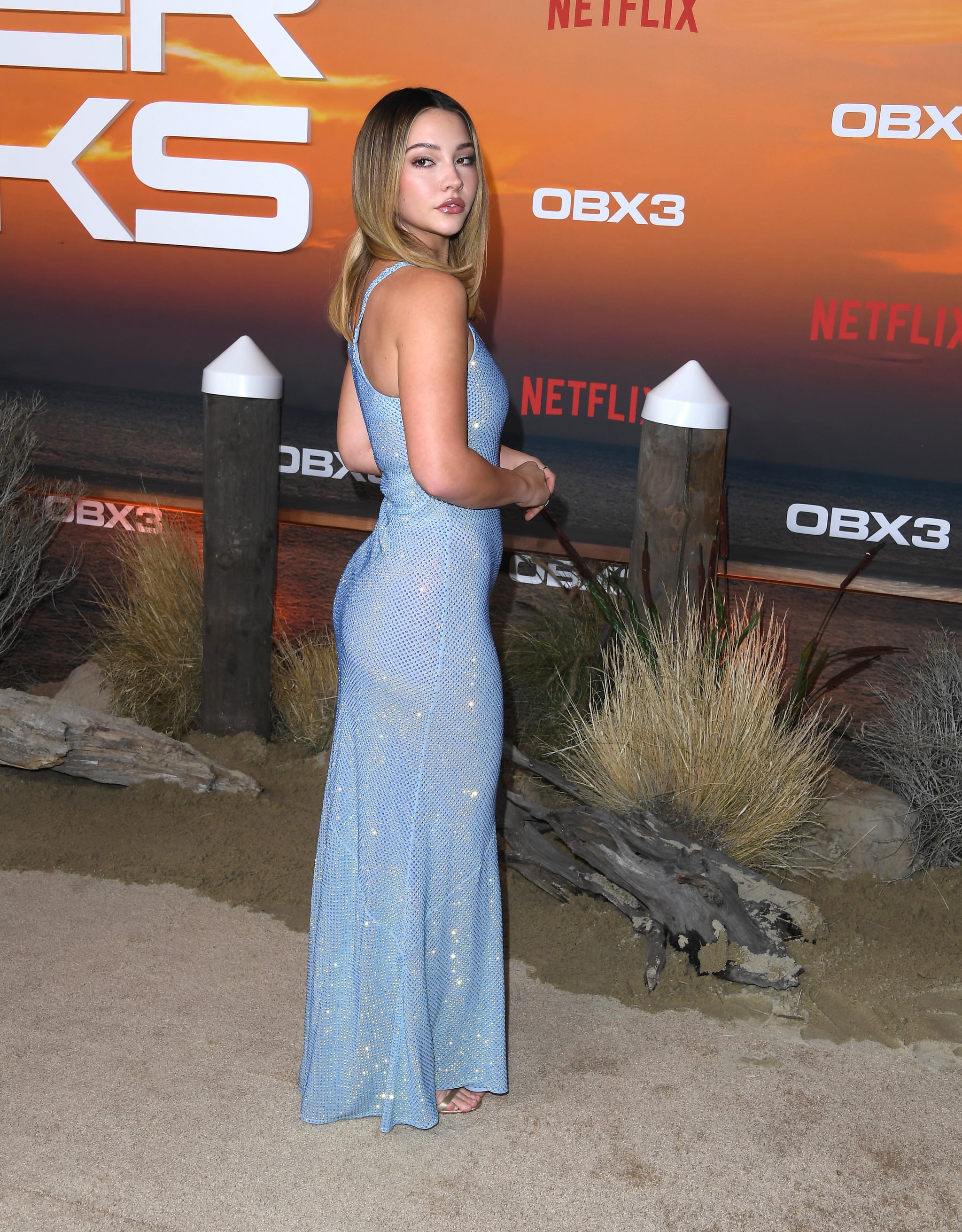 Between all the scenes where they're being chased, scaling walls, jumping off boats, and fist-fighting, the "Outer Banks" cast seems to have their fitness skills tested during every episode. Turns out, they're putting in the work offscreen, too.
To celebrate the Feb. 23 release of season three, Madelyn Cline, who plays Sara Cameron, shared some BTS snapshots from the show's set. The Instagram post, which she captioned "Tomfoolery 3.2", included an impressive video of her banging out some pull-ups. A crew member — it seems to be Jonas Pate, "Outer Banks" screenwriter — helps Cline out by holding her ankles while she pushes through three reps, the rest of the cast and crew cheering her on. "So strong, girl!" fellow castmate Madison Bailey, who plays Kiara Carrera, yells out as Cline finishes the third rep.
Commenters were equally hyped to see Cline showing off her skills. "[S]arah getting strong in order to carry the season," wrote one commenter. "And people call Maddie weak! Look at her she's obviously not," wrote another.
That last Instagram user is right: pull-ups are no easy feat. In fact, they're a notoriously difficult strength move — many people can't even do one full rep. Pull-ups require a ton of upper-back, bicep, and grip strength, as well as stability in your shoulders and a strong mind-body connection with your "pulling" muscles. One of the biggest barriers to learning to do a pull-up is figuring out how to engage your latissimus dorsi (aka lats), which are the large V-shaped muscles in your back that work to pull your arms down by your sides.
Because Pate was holding her knees, Cline got some assistance pulling her weight up to the bar — similar to if you were to place your knees or feet in a resistance band attached to the pull-up bar or hop on an assisted pull-up machine. If you want to work your way up to doing pull-ups, those are both great ways to attempt some reps.
But there's a lot more you can do to build up strength for pull-ups before you get to that point. For instance, you should practice hanging from a bar to improve your grip strength; do pull-up holds (bring your chin to the bar and hold it there); and practice your eccentric movement (aka lowering yourself back down), Angela Gargano, AFAA-certified personal trainer and "American Ninja Warrior" athlete, previously told POPSUGAR.
Pull-ups are a noble goal — whether you need them to hop stone walls around a Barbadian estate a là Cameron, or you just want to master a strength trick that makes you feel athletic as heck. If Cline has inspired you to give it a try, this workout full of pull-up exercises will help you get there.
Image Source: Getty Images / Steve Granitz