Vaccines have been a point of contention in recent years, resulting in outbreaks of preventable diseases. But perhaps none has been more stigmatized than the vaccine for human papillomavirus (HPV), the most common sexually transmitted infection in the US. Because HPV spreads so easily and can have lifelong consequences, it's important to cut through the noise online.
"HPV is a virus which can infect people, become incorporated into human cells, and cause changes which may lead to the development of cancers of the genital tract, rectum, and head and neck," Eva Chalas, MD, physician director at the Perlmutter Cancer Center at NYU Winthrop Hospital, told POPSUGAR. "Vaccination of young people who have not been exposed to the virus and have a healthy immune system offers more than 90 percent protection from infection by the HPV virus."
The problem? Relatively few Americans who are eligible to get the vaccine do. Meanwhile, "other countries like Australia — where HPV vaccination is mandatory in school — have already reported dropping rates of HPV-related cancers," Dr. Chalas explained. "We need to stop lagging behind."
While even the smallest risk of developing cancer should be enough to deter anyone from skipping the vaccine, there are also risks for those whose cases of HPV never get that far. "Treatment of precancerous lesions of the cervix in young women results in increased risk of pregnancy loss and premature delivery because the treatment often involves shortening the cervix by removing a piece of it," Dr. Chalas said. As for the cases that do progress to cancer, "many are treated with a combination of radiation and chemotherapy," she explained. Even in the best-case scenario, "these have long-term side effects."
Yet despite the vaccine being incredibly safe and necessary, misinformation continues to spread, fueling a dangerous reluctance to vaccinate. "This will result in vulnerability to developing HPV-related cancers, risk of suffering consequence of treatment of these cancers, and lives lost since not all patients affected by the cancers associated with HPV will be cured," Dr. Chalas said. "This is a perfect example of the old adage, 'An ounce of prevention is worth a pound of cure.'"
Keep reading to see some of the most common myths surrounding the HPV vaccine and learn why everyone should be protected.
01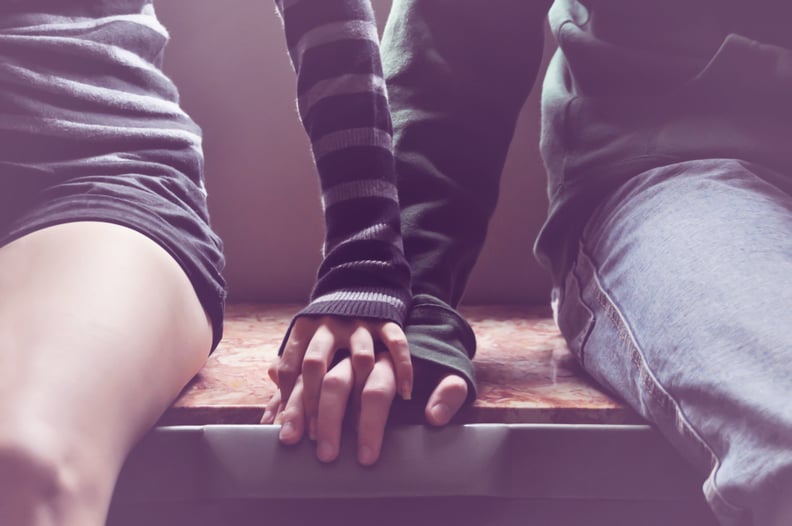 MYTH: Only Young Girls Need to Be Vaccinated For HPV
While the FDA initially approved the vaccine for young girls, based on the earliest studies available on its effectiveness, we know now that everyone can benefit from being vaccinated. The HPV vaccine helps protect against penile, anal, genital, head, and neck cancers, Dr. Chalas explained, making it just as essential for young boys. And while the risk of contracting HPV is relatively small for those who have been vaccinated, the best way to prevent the spread is to ensure that both partners are equally protected.
The vaccine also isn't just for children, though it's most effective before a person becomes sexually active. "Children also have a stronger immune response to the vaccine because the immune system becomes less potent as we age," Dr. Chalas told POPSUGAR. Still, "the vaccine is now approved until the age of 45." She recommends the vaccine for anyone having sex outside of a relationship.
02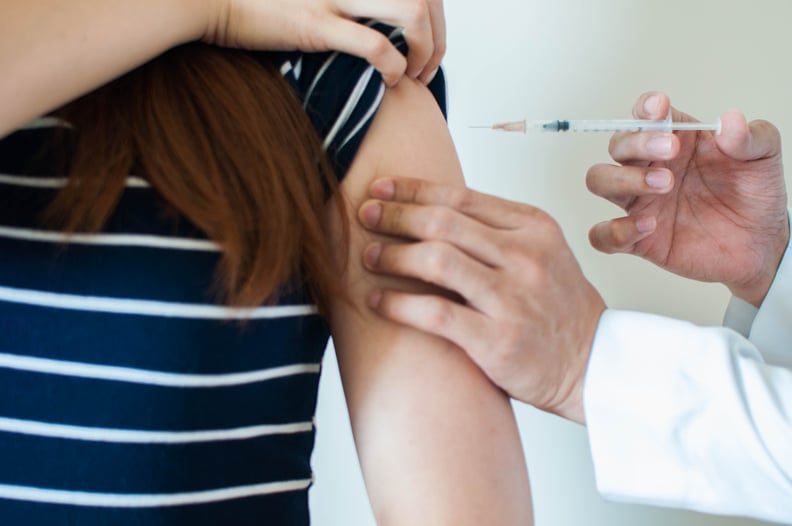 MYTH: The HPV Vaccine Is Unsafe
"Based on millions of people now vaccinated, the HPV vaccine has the best safety profile of all vaccines," Dr. Chalas said. While any medication or vaccine can have side effects, "one of the biggest risks always is anaphylactic reaction," she explained. "That is, to my knowledge, extremely rare with this vaccine, and overall the complaints of the side effects are really minimal and mostly irritation and pain at the injection site."
03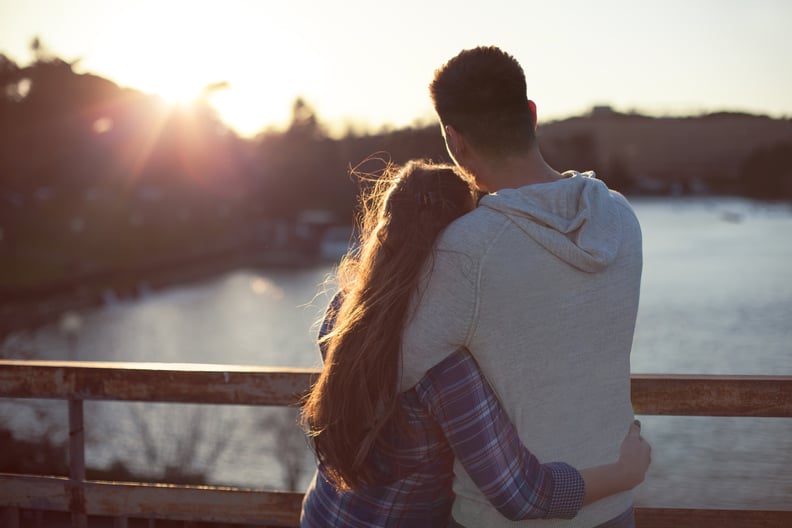 MYTH: Getting the HPV Vaccine Will Cause Teens to Be Sexually Promiscuous
Some parents fear that even acknowledging the fact that their children will eventually want to have sex will encourage teens to engage in sexual activity. "Untrue. Teenagers who have been vaccinated actually initiate sexual activity later than their peers who were not vaccinated," Dr. Chalas told POPSUGAR. And regardless of when a teen becomes sexually active, the most important thing is that they're adequately protected.
04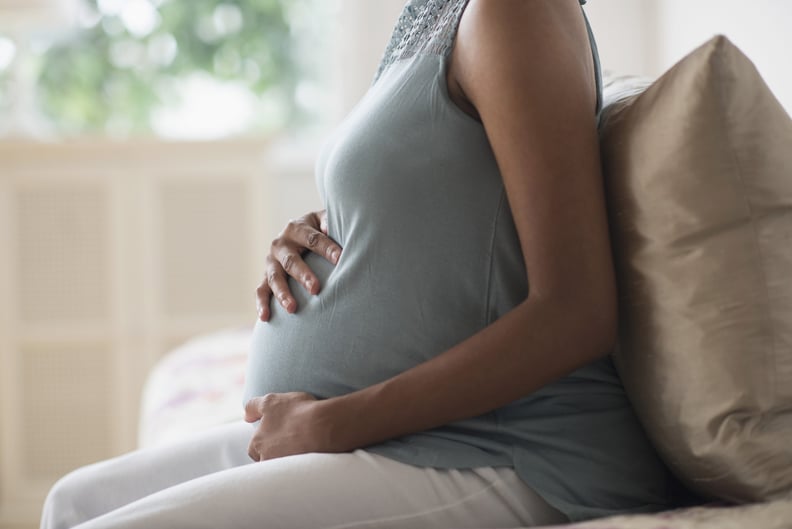 MYTH: The HPV Vaccine Causes Infertility
"No study has ever substantiated this statement. It is totally false," Dr. Chalas said. While someone may struggle to get pregnant after having the vaccine and just assume the two are linked, "it's common for couples to be infertile, so essentially until you try to get pregnant you don't know if you're going to be successful or not," she explained. There's just no evidence to connect the two, and again, not vaccinating and then contracting HPV poses its own risks to a person's fertility.
05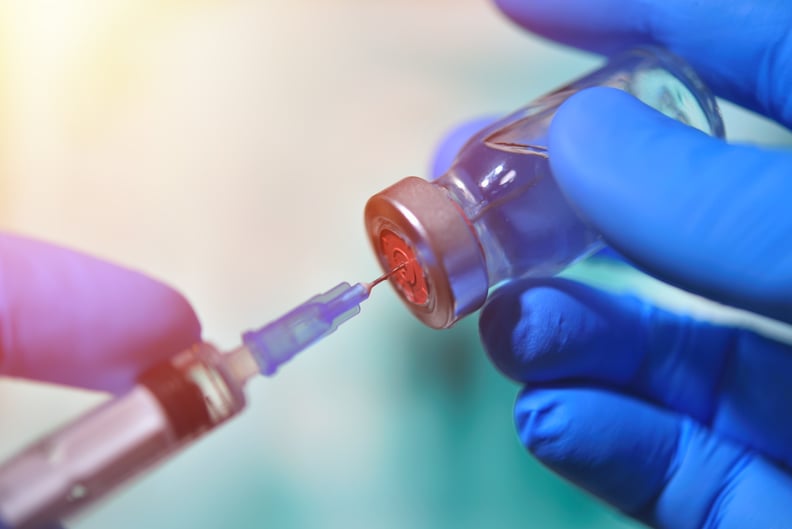 MYTH: The HPV Vaccine Isn't Effective
While some may be concerned that the vaccine doesn't protect against enough strains of human papillomavirus, which could render it ineffective, that's simply not the case. "The current vaccine protects against all of the high-risk HPV viruses, those which can cause cancer," Dr. Chalas said. "While there are more than 100 HPV viruses, and the most recent vaccine in nonavalent — which means it covers against the nine most common — it turns out that when you get that vaccine there is crossover activity for others, and it protects against more than the nine viruses."
06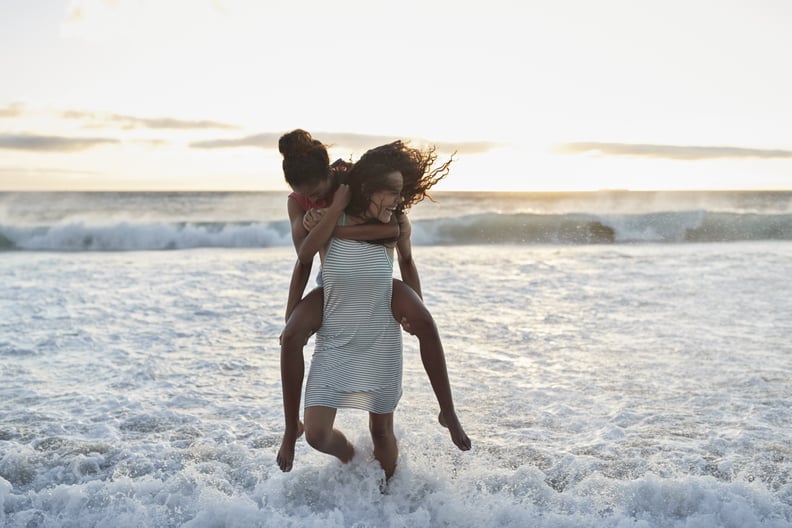 MYTH: I Don't Need to Be Vaccinated If I Already Have HPV
Even if you already have HPV, it's a good idea to get the vaccine. "The vaccine may still protect against other strains of HPV," Dr. Chalas said. "The vaccine may also decrease the risk of recurrence of precancerous lesions after initial treatment."