Nodpod Weighted Sleep Mask Review
My Husband and I Regularly Fight Over This "Weighted Blanket For Your Eyes" For Good Reason
As POPSUGAR editors, we independently select and write about stuff we love and think you'll like too. If you buy a product we have recommended, we may receive affiliate commission, which in turn supports our work.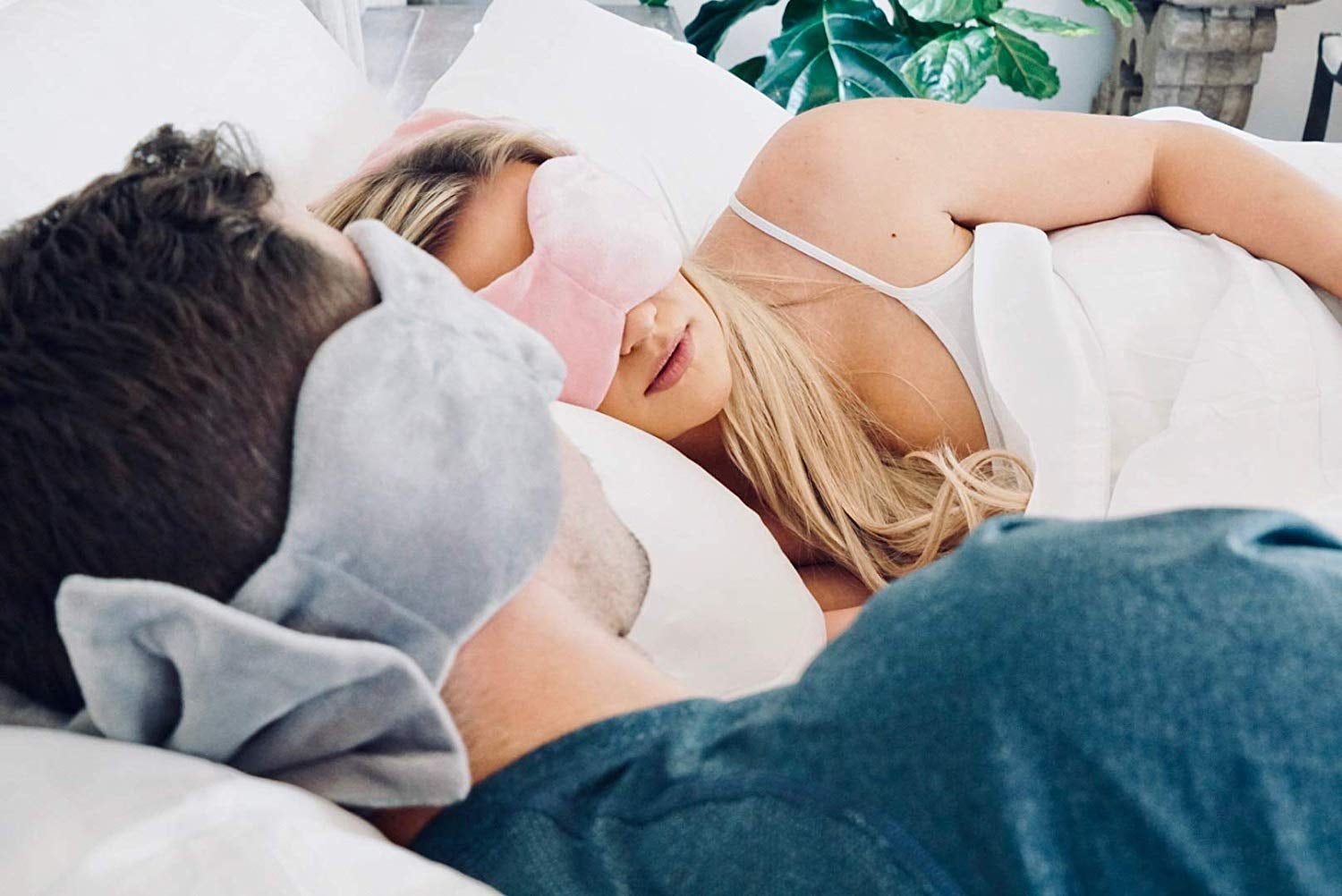 As someone who values a good night's sleep over pretty much everything else, I'm always looking for ways to wind down for the night, whether it's reading a few chapters of a good book in bed or taking CBD oil. But recently while cruising around the POPSUGAR office, I came across something I never knew existed: the Nodpod ($32). Dubbed "the weighted blanket for your eyes," this handy little invention was especially intriguing to me. While I totally get the concept of full-on weighted blankets, which are known to help with anxiety, how much of a difference could this contraption actually make? Spoiler alert: a lot!
So what exactly is a Nodpod? Essentially, it's a weighted eye mask that's filled with microbeads — it applies gentle pressure while totally blocking out light. Additionally, it's designed so that it's cool on one side and warm on the other. Pretty neat concept, right? I thought so, too, but I had no idea how much of a hit it'd be in my house until I actually tried it.
Admittedly, the Nodpod sat in my backpack for a few days once I brought it home. But after a busy Saturday, I remembered I had meant to try it and pulled it out of its packaging. As I was doing this, my husband waltzed into the kitchen and asked, "What the heck is that?!" I read the back of the box to him and was met with a "sounds weird, but you do you" look. I had him help me put it on my head (full disclosure: the hole you use to pull the other side through was hard for me to find at first), and headed off to bed.
As soon as he woke up the following morning, he rolled over and said, "Wow, this thing actually works."
My sleep pattern is usually pretty hit or miss: I either sleep like a log or wake up every two hours, there's no in-between. I experienced the former using my Nodpod. As someone who has always wanted a weighted blanket, but never truly felt like splurging, this product is a great middle ground. And for what it's worth, my 100-pound black lab — who has zero concept of personal space — sleeps on me regularly, so I might as well stick with the free version, right?
Fast forward to a few days later, when Chris came down with a cold. Although I had been banking hours of unbothered sleep for the previous few evenings, I knew that he needed the Nodpod more than I did. Trying to be a good wife, I let him borrow it. Big mistake! Despite poking fun at me for looking like a ninja a few days prior, Chris really ate his words. As soon as he woke up the following morning, he rolled over and said, "Wow, this thing actually works."
As much as I wanted to say, "I told you so," I let him use it for the next few days given his illness. Once he was feeling better, however, he didn't want to give it back! Talk about a true testament to how effective the product is. Now we have a regular schedule for who gets to use the Nodpod, because I'm told marriage is all about compromise. Think a restful night's sleep is up your alley? Score a Nodpod, which comes in eight different colors, on Amazon.